We've been following the no-cash trend for a while, but mobile payments have brought it to a whole new level. Contactless payments are the new future, and we're right here to help you start using them.
Have a look at our list of the 7 trusted NFC payment apps in 2023 (Android & iOS) that lets you use contactless payment securely. These apps let you use your phone as a debit card in physical stores: all you need is to bring it near the terminal. Plus, these apps also come with other useful features like online transactions, money management, and more. Give them a try!
Google Pay
Let's start with the basics. This is one of the first and most secure online payment apps you can find.
Sooth to say, this is the most commonly-used online transaction app for Android users. It may not be as widely spread among iPhone owners, but there are no reasons for not trying it. If you need a personal banking system that takes security first – this is the one. The app lets you send and receive money easily with the help of Gmail.
Herewith, all the data is highly encrypted, so your personal info won't get leaked. More to that, the app lets you replace actual numbers of your cards with virtual ones to make it even more secure. As for the features, the app supports multiple cards such as American Express, MasterCard, and Visa. It also works with both debit and credit cards.
The NFC tool works simply: just hover your phone over the right terminal and the transaction page will open automatically. The app is integrated with multiple major Banks and the new ones get included regularly. There's also a useful tool that lets you find and lock all the devices that you're not using anymore. Thus, even if you've sold your phone, the new owner won't be able to get into your acc.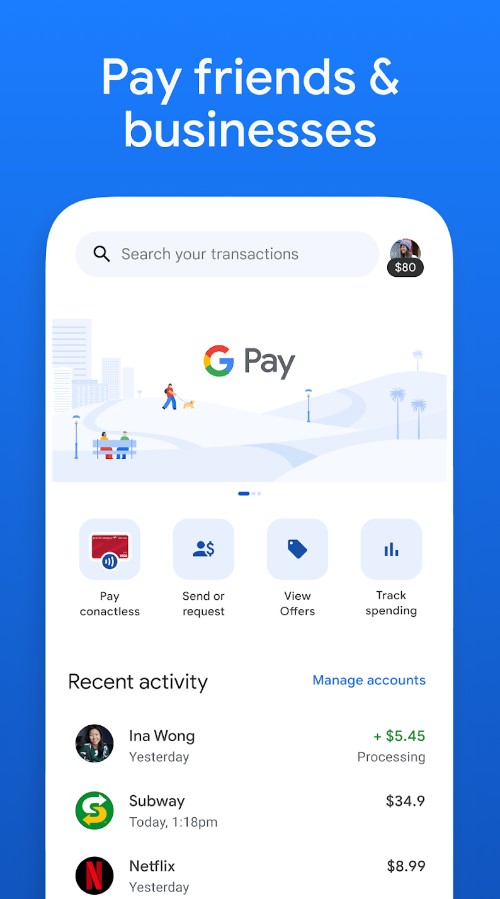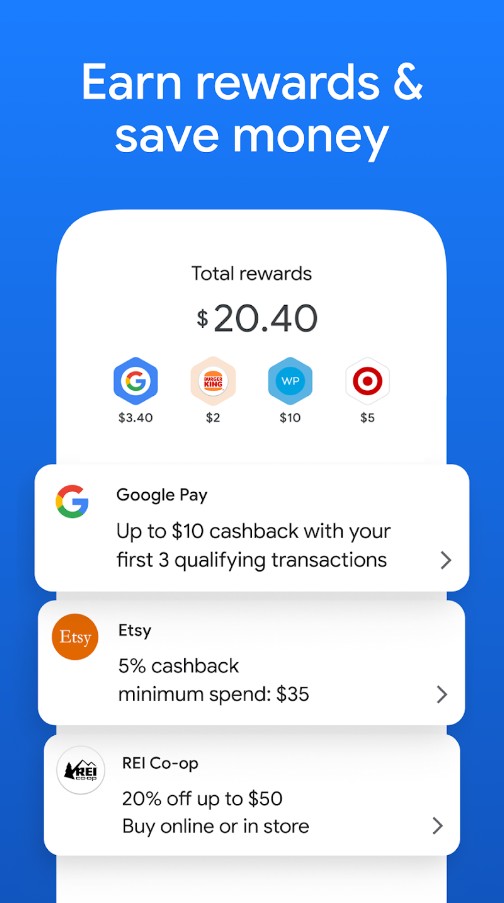 You may also like: 11 Best Mobile Loyalty Rewards Apps
PayPal
Next, there's another old-trusted app that supports NFC payment.
It's an international payment app that lets you make secure online transactions wherever you are. This app is all about security and supports various protection methods including FaceID, PINs, and more. Apart from the previous one, this app actually comes with buyer (and seller) protection, which makes it easier to solve any disputes.
The app lets you make and receive P2P transactions along with buying stuff online. It's actually considered the safest tool for online shopping because of the buyer protection feature. As for the transactions, the app lets you send up to 10K at a time, which is pleasing. You can also set it up to receive various government payments like tax returns.
Plus, you can set up notifications to inform you of all the transactions and other stuff. However, the app also has some flaws, just like any other one. For instance, it's not the most convenient for bill splitting, and there are some limits when it comes to online shopping. It also charges almost 3% of the transfer.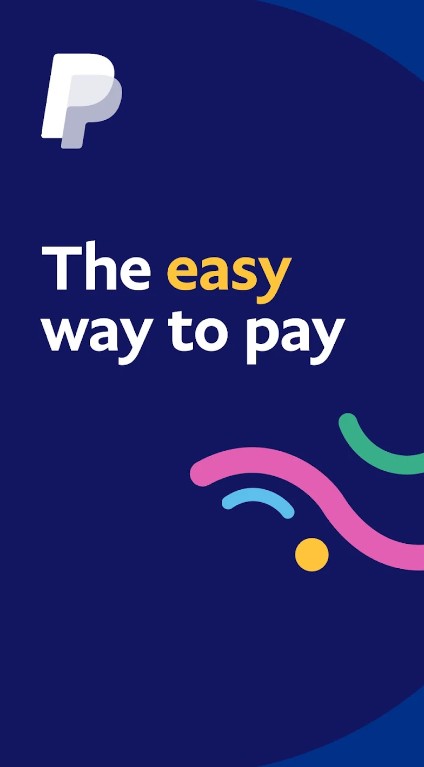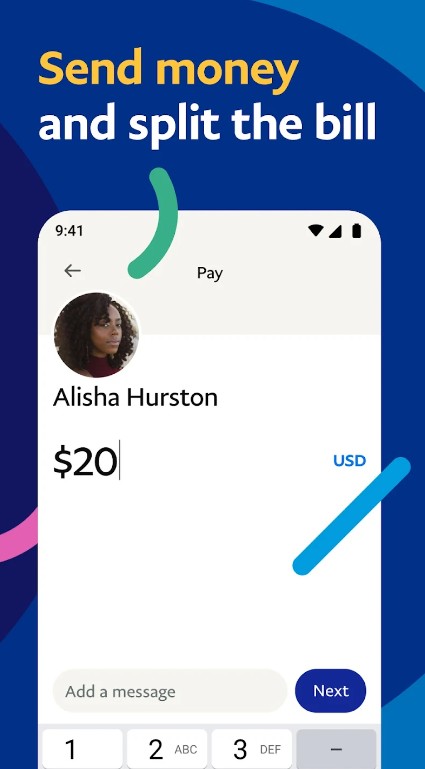 Venmo
This one is pretty similar to PayPal, and it even seems easier to use.
First of all, the app lets you sign up with your FB acc. It comes with quite a unique concept that works like a banking social network. Thus, you'll get to share stories with mates and add cute notes and emojis to your transactions. Yeah, it's not essential for most people, but it makes online banking more fun, isn't it?
As always, you'll need to sync the app with your debit or credit card and provide some bank acc details. The features are standard for the genre: you'll get to make and receive transactions, shop online, and more. The app also makes bill splitting quick and easy, which is nice. Plus, there's a stable NFC tool that lets you pay in supported terminals.
The app documents all the transactions and sends you an instant notification as well. It's also free to transfer the money, and it usually takes 3-4 days to receive it. In case you need an instant transfer, the app will charge 1% with a minimum of 25 cents. It also lets you buy crypto and learn how it works right away.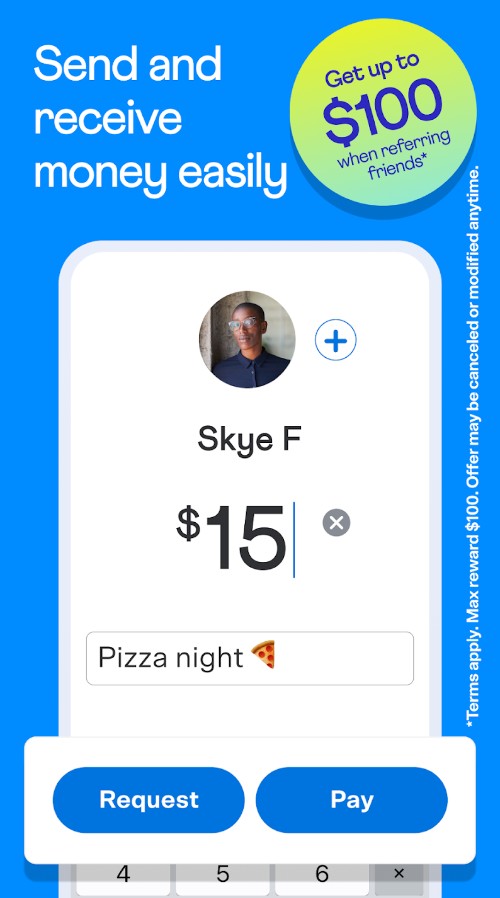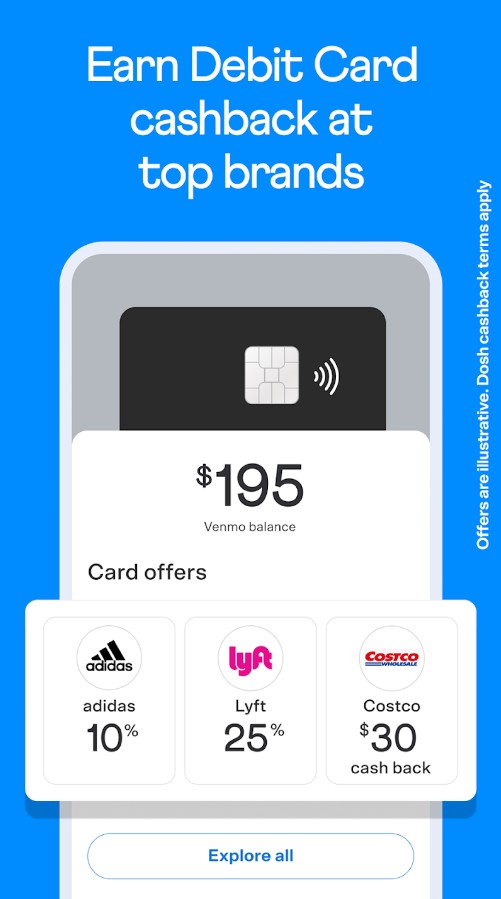 Check also: 13 Free Financial Calculator Apps & Websites
Samsung Wallet
It's an Android-only NFC payment app that is compatible with both phones and smartwatches.
One of the recent updates has made the payment system part of the Wallet that includes digital keys, asset management, and all that. Herewith, the UI of the app is as intuitive as it can be, so no worries here. It supports credit, debit, and even gift cards, so you're all the way covered.
You'll get to make transactions and pay via NFC wherever you are. The app works in over 17 countries, and this list will increase with time. More to that, it might be the only app that lets you pay in terminals that are not NFC-supported. As it was mentioned, it also lets you pay with smartwatches, which is incredibly handy. Each payment requires a PIN or FaceID verification for extra security.
As for the additional features, the app lets you add the digital home and car keys. It lets you unlock your home and even starts the car remotely with a couple of taps. You can even add boarding apps if needed (but the list of supported airlines is limited). You also get to check crypto balances and prices if needed.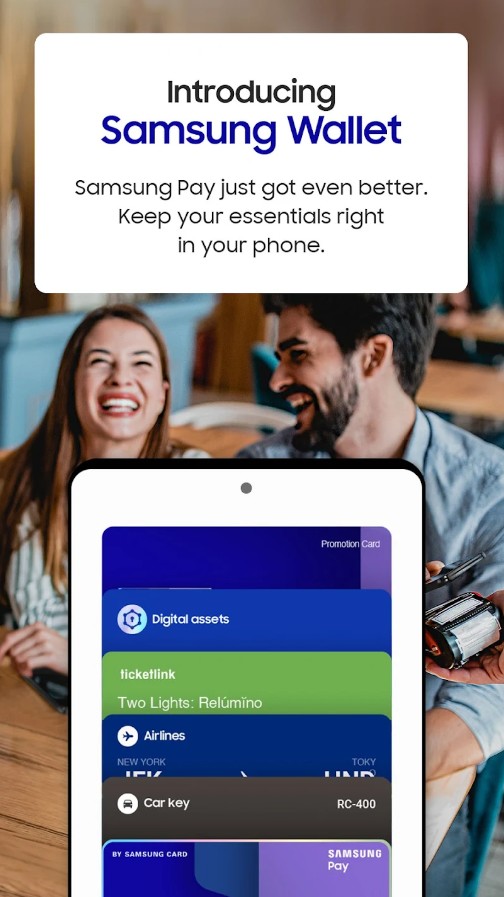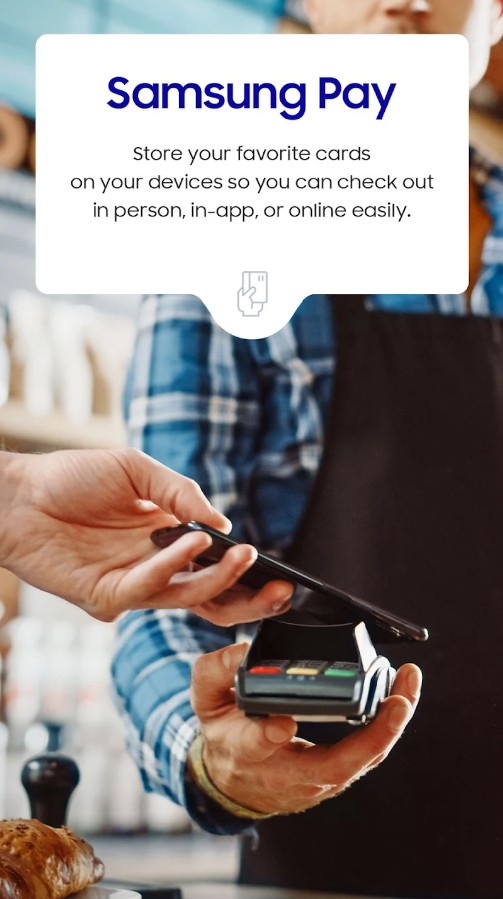 Zelle
This is a simple app that lets you make instant transactions and pay with NFC.
This one is integrated with your banking app and gets you to make transactions within a few taps. For now, the app partners with over 800 banks, so chances are yours is on the list. Herewith, it only works with US bank cards, so keep that in mind. It's quite easy to make an account there: all you need is a phone number and email.
The app covers several useful features such as money requests, and it doesn't charge you to transfer to your acc. Plus, there's a solid bill-slitting tool that lets you easily share transactions with mates. The transactions get to the recipients quite fast, so no worries here. If the person you're sending the money to is enrolled with the app, the transactions take a couple of mins to fulfill.
And if you're trying to send t someone who doesn't use this app, they will receive a short instruction on how to complete the payment. Yeah, it's a bit more difficult than required, but it is what it is. Another flaw is the app only lets you receive money from personal accs, not business ones.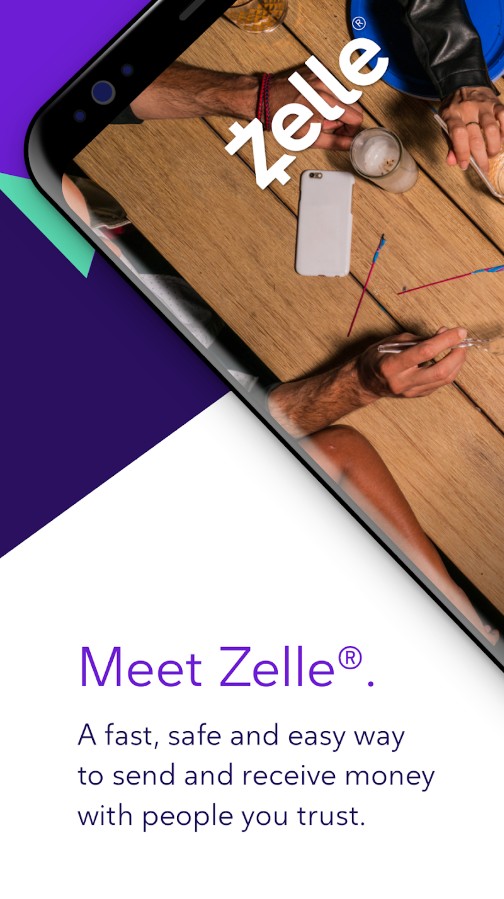 NFC: Credit Card Reader
The NFC: Credit Card Reader app is a useful tool that was specially designed to simplify your digital payment experience.
This payment app can read and interact with NFC сards. It means you can use your Android device to read information from various types of NFC cards, including credit cards, access cards, and more.
With it, you can easily access the information stored on your NFC cards, making it a convenient tool for checking your card details or managing your access cards.
Additionally, the app provides various useful features, such as the ability to write data to NFC cards, copy card information, and even clone certain NFC cards. This functionality can be especially handy for managing multiple NFC cards or ensuring you always have a backup.
Finally, I can say that this app is one of the best on this list, so you can be sure it makes your NFC payment experience much more convenient.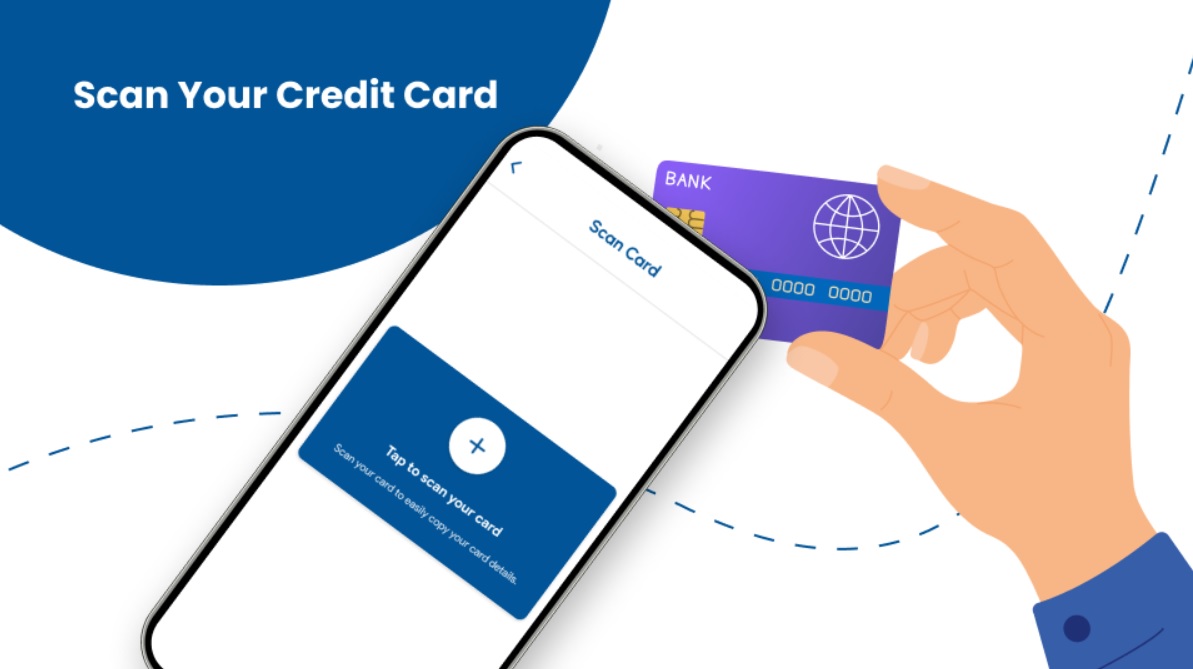 You may also check: 11 Best Mobile Payment Apps for Small Businesses
Cash App
And lastly, there's an online payment for everyone who wants their banking simple.
It's an ultimate mobile wallet that will cover all your needs: from transactions and NFC to crypto trading and investments. The app also comes with a high-security algorithm that will make sure your personal info and money are safe and sound. Although there are plenty of features, the UI is simple and intuitive, so you won't get confused.
Beyond that, the app lets you send and receive money and transfer it to your bank acc instantly. The app lets you send money requests and split bills and checks in secs. Plus, you can use the app to get paychecks and tax returns two days faster than you normally would. There is also an NFC that lets you pay with your phone in supported terminals.
It also comes with its own debit card that you can order and get within a week. This card lets you get discounts and special offers in dozens of stores, restaurants, and more. The only flaw with this app is its low daily payment limit, which makes it not that convenient for everyday use. Its availability is not that impressive either: you can only use it across US and UK.