Selfy has long been an integral part of the Internet. People often post photos, process them, and try to make them unusual. If you want to take not just a beautiful photo, but also a funny or individual one, you can use special masks. Here you may also find 9 Best face shape apps for Android & iOS.
For example, Instagram has live effects for photos that you can apply at any time when you want to take selfies. But if you don't use this service, but still want to change your face a little, there are also options for you.
Individual photo editors will not surprise anyone anymore. But if the application on your smartphone can take unusual pictures and transform selfies, you can stand out among many publications – your friends will appreciate it.
Earlier there was MSQRD application, but at the moment it is not available. We have found for you 12 free face mask apps for Android & iOS.
Instagram
Maybe for you it could be quite an unexpected choice, but we all know how many masks Instagram has nowadys.
If you want to try any mask on, you should go to the stories section in the live mode and at the bottom of the screen you will see the set of masks.
What is more, you can search various masks in Instagram, you just need to go to a specific section. All the masks works relally well and it's an advantage since it's happening right in Instagram – you can post it right away!
Thanks to Instagram, you can make your presence known to the world with not only the help of posted photos and videos on your profile but also by creating colorful and unique stories (that can attract many potential subscribers).
Specifically for story-making, the developers created and provided a free set of filters to improve the picture and besides this, the opportunity for people to create and release their effects.
There used to be more masks for Instagram, but because of all the controversy of self-acceptance and masks that were creating fake face looks, the app decided to remove the most of them.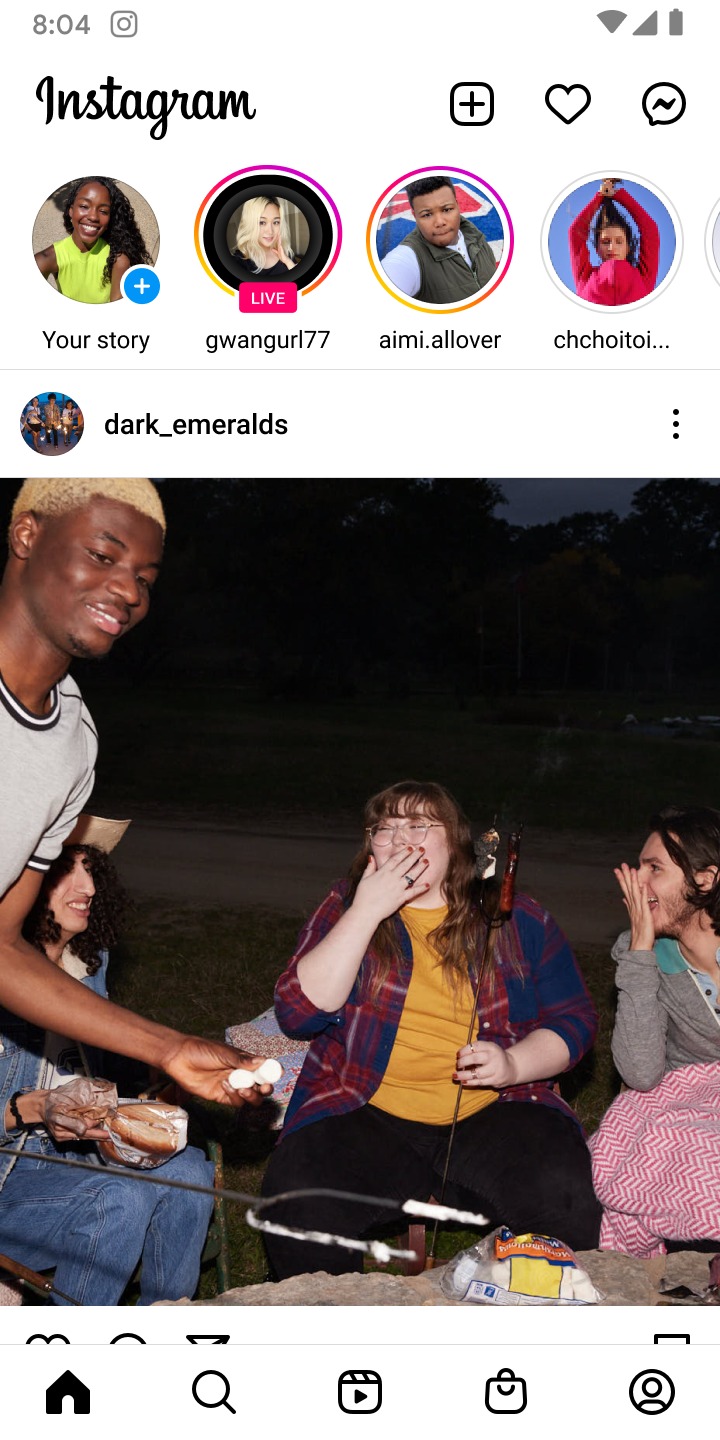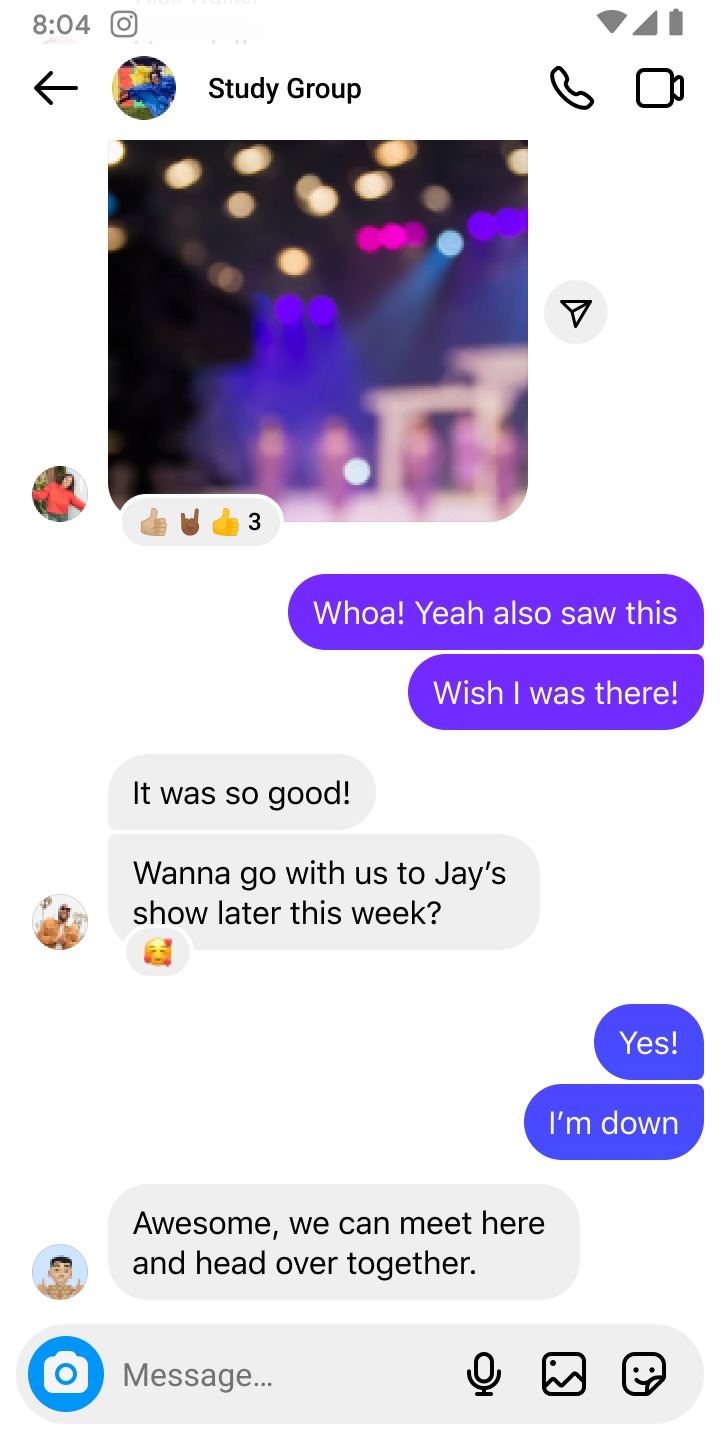 You may also like: 11 Best Aesthetic Photo Apps for Instagram (Android & iOS)
Snapchat
Snapchat is one of the first applications where various masks have appeared. There you can chat with your friends, share your pictures with the help of simple and interesting filters.
Some of the masks can change the features of your face, making them cuter or funnier – depending on the mask you choose. In addition to bright and unusual photos, Snapchat has many other features to help you organize your communication or even call your friends.
Still, it is worth noting that various masks are the main feature of Snapchat, for which users love it. As soon as you start the application, the camera is turned on – all you have to do is to select the processing and take the picture.
You can add not only animal ears to your photo – but also change the color of your eyes, attach 3DBitmoji, or even play games. With Snapchat, you can also create your own filter that suits you perfectly. Snapshots of the results can be uploaded to Snapchat history, so all your friends can see the selfies.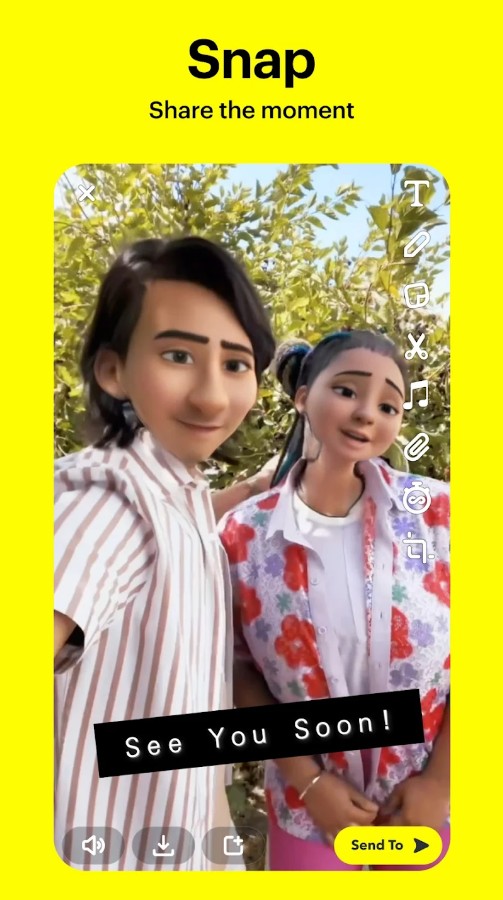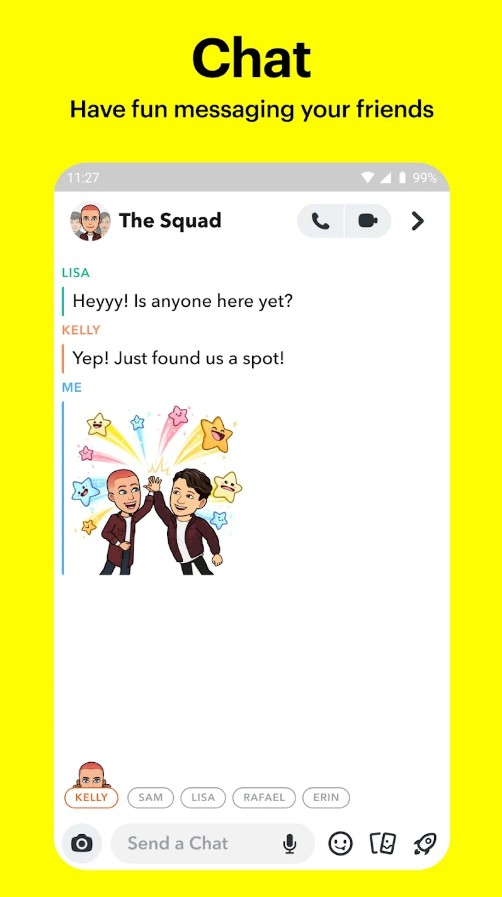 TikTok
Tik Tok is a social media that allows you to discover videos all around the world and create your own with the help of easy tools.
Nowadays TikTok is also one of the most famous face masks apps. When you are creating a new video, the app will suggest you to use masks. By opening this section, you will see it has hundreds of masks and you can explore forever.
To shoot your video, you need to click on the Create button or on the sound from the video you like from the main screen (then you will automatically have the same sound).
Editing videos here is super simple and the interface is intuitive. Therefore, you can not only try the mask on, but also to create a funny meme at the same time! And if you saw a video with someone wearing a cool mask, you can just clikc on effect at the bottom of the screen and use it immediately or save to favorties.
If you select and click on them more specifically, you will see a preview on your face automatically.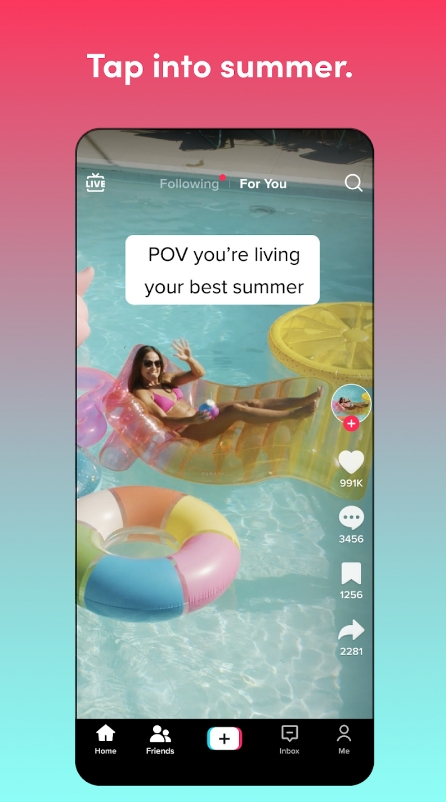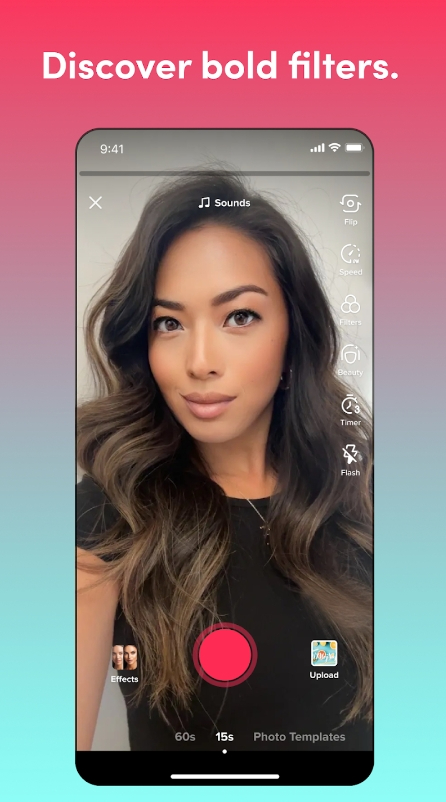 Avatoon – Avatar Creator & Emoji Me
Recently, it has become incredibly popular to create cartoon characters that look like you. It can be a 3D emoji or another character in which all your friends will recognize you for sure.
Avatoon makes it easy to create a personalized avatar that replaces your social media shots. Usually, this approach to photos is much more interesting than boring selfies or photos of animals.
You can add additional effects or stickers to your Avatoon photo of your avatar. The application has a huge number of different tools for editing your photos. The process of creating the face of your future character depends on 1 selfie you make for Avatoon.
Once you've created a complete avatar, you'll be able to change its pose, background, facial expression, and more – until the picture is perfect for you. Adjust all the details to suit your appearance or wishes. It's easy to change the color of your eyes or hair, as well as your clothes and other details.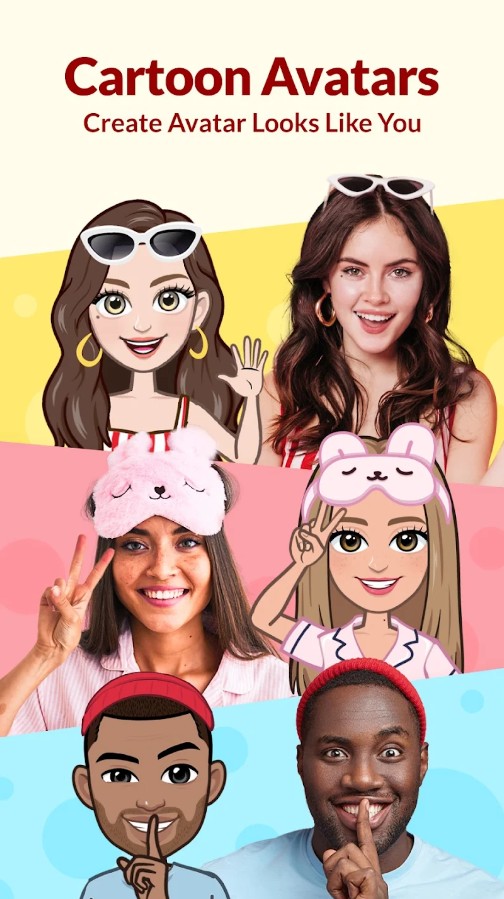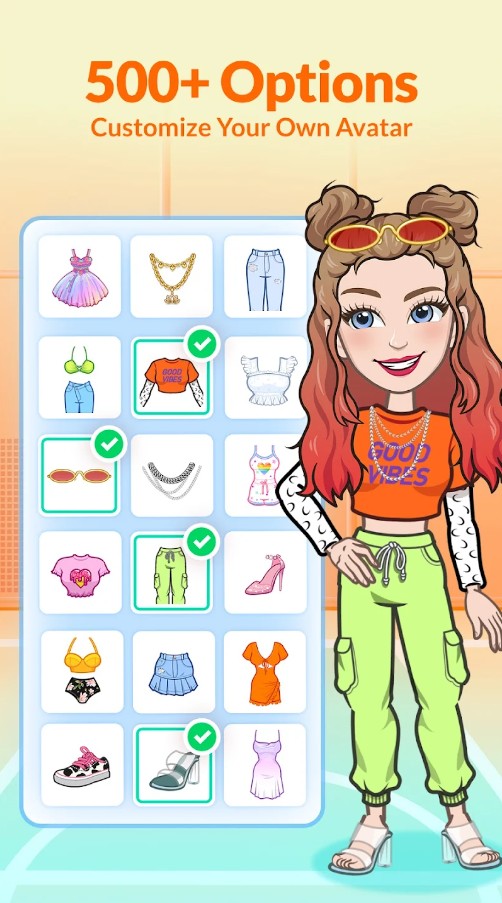 MomentCam Cartoons & Stickers
A beautiful caricature requires a talented artist to create it. We thought the same thing until we found out about the MomentCam app. Here, your cartoon is created in no time at all, and you don't need to look for a professional to create it.
You can complement something in the picture, change your appearance, or create an emoticon to express your emotions. In fact, you'll also create your own image with an app and a snapshot, personalizing it to the maximum likeness
There are separate text windows in MomentCam for adding text. You can use them for quotes or jokes to complement your entire image. When you see a caricature-like that on the news feed, your friends will recognize you because MomentCam creates images that look just like real people.
It's worth noting that some editing categories have paid elements that are only available by subscription. But in order to try to create your own caricature, MomentCam has enough features to process your images.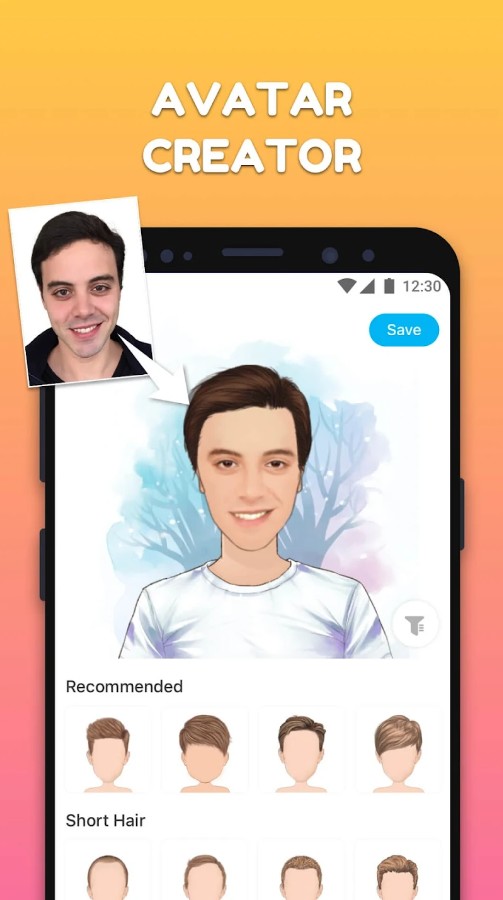 Face Swap: fun faceapp montage
Would you like to be someone else? An astronaut, a zombie, a bandit, or some other character? In this case, Face Swap will help you make your wish come true and try on an unusual image.
The application works fully automatically, so you don't have to highlight any areas in the picture or place your face in a separate frame when creating a photo. Face Swap can be used to take a portrait photo in an unusual format or image.
So how does it work? Actually, the algorithm of work is not the most convenient. You can only see the result of the mask when you take the picture and wait for a while.
Face Swap, using a sophisticated recognition algorithm, will detect your face and paste it into the mask or image you have chosen. This system is inconvenient because you won't be able to try masks in a row – as it will take quite a while.
However, if you like the result, you can immediately send it to your friends. The main thing is to choose the appropriate image.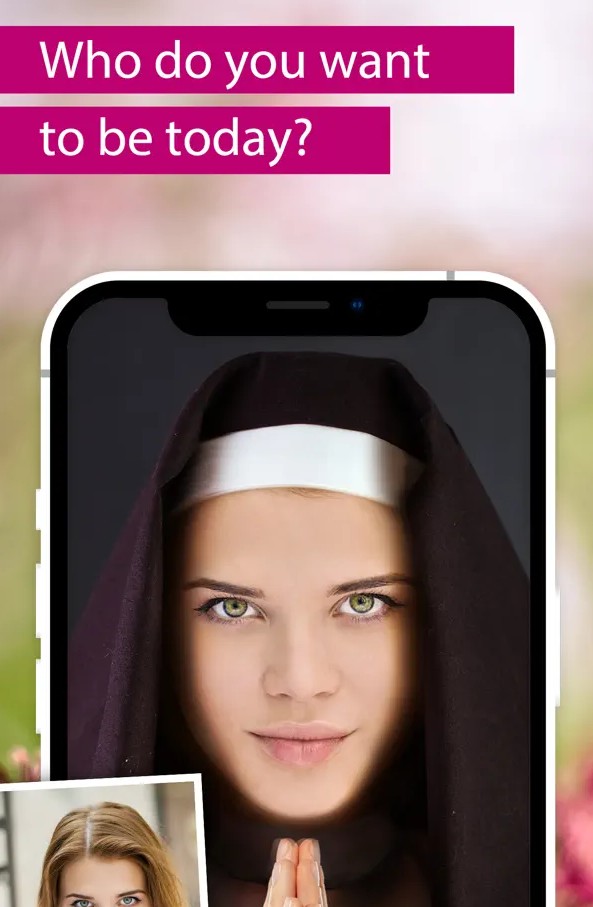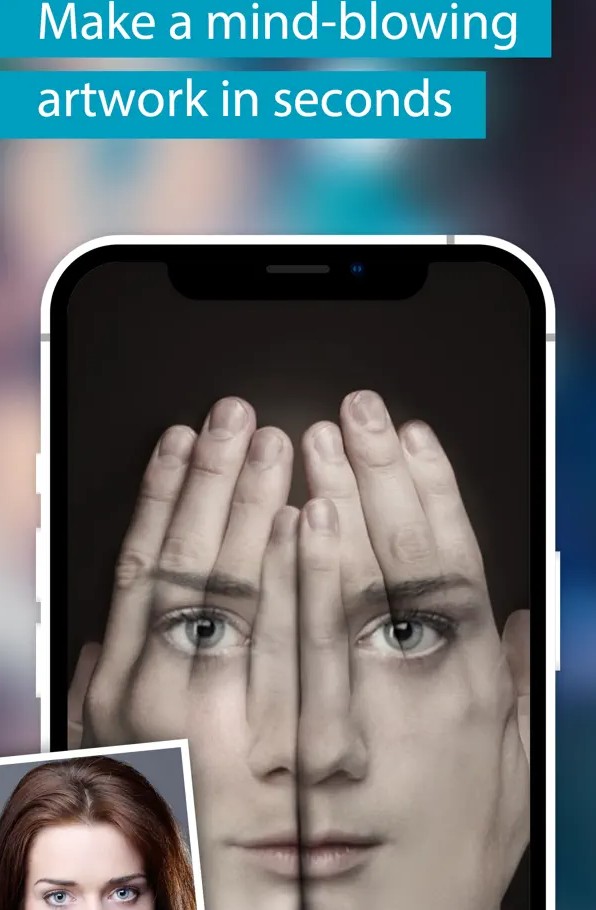 You may also like: 9 Best age my face apps for Android & iOS
Real Rage
Rage comics have long made Internet users laugh. In their collection, there are quite a lot of different characters that have hilarious facial expressions and can make even gloomy people laugh.
It's worth noting at once the obvious advantages of Real Rage – you can use different masks on several people in the photo. Few applications use a similar feature. This version of the application is free and shows advertising to users, but if you like the functionality and want to get rid of advertising – there is a paid option.
Real Rage has over 150 different stickers with their popular characters. The app doesn't automatically detect your hair color – so there are variations with different hair colors.
You will be able to pick up heroes who really look like you or your friends. This way, your pictures will be even more hilarious and emotional. We recommend that you start by sharing the photo with the people in the picture – they will love it.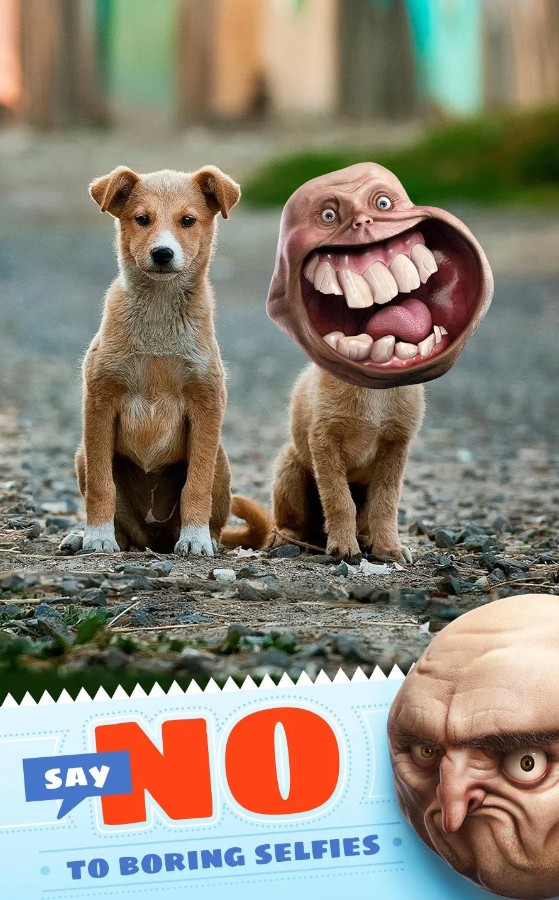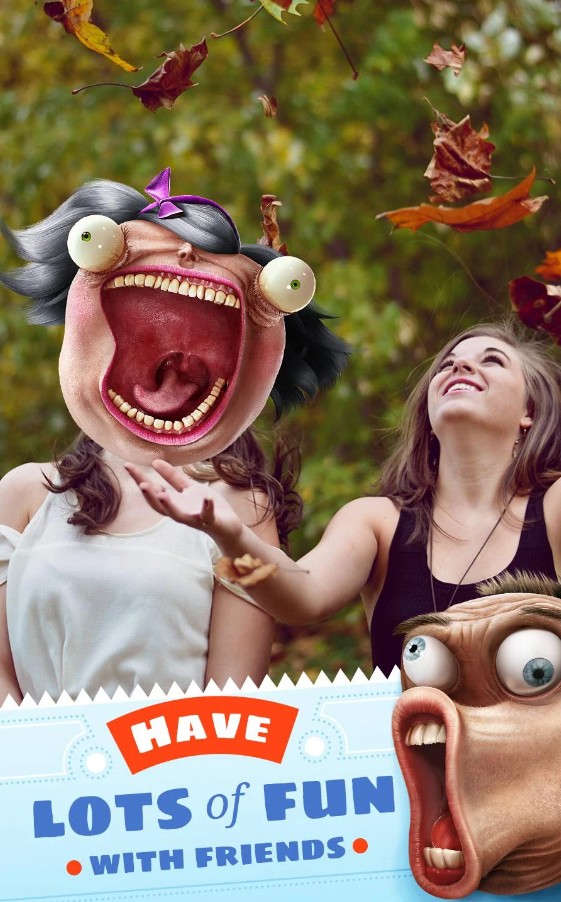 Banuba – Live Face Filters & Funny Video Effects
The stories on social networks became relevant to video selfies. With the Banuba app, you can make them completely out of the ordinary, changing beyond recognition in every new video.
Of course, you can also take pictures here, just by saving them on your phone. As with many other applications, Banuba has both free and paid masks. Premium filters can be tried during your trial subscription, but are not available for free viewing or use.
Banuba allows you to be different. Regular updates are released for the application, adding additional masks and effects. Not only will you be able to shoot yourself, but you can also show a friend what he or she will look like as Santa Claus or an elf.
Here you can also find touching masks as Nut or with huge cute eyes. If you record a video of Selfies, you can also change your voice at Banuba. To confuse your friends or just laugh, you can even change the background to a funny picture or another country.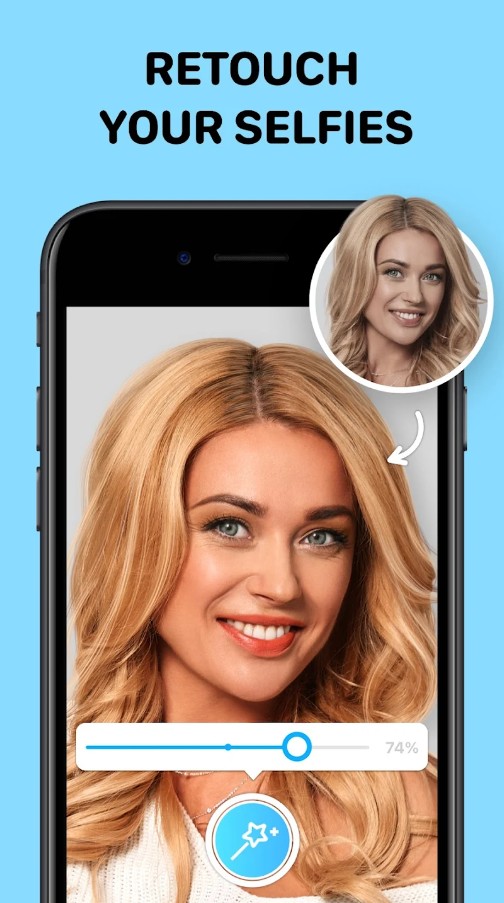 Cagoule Mask Half Face Editor
The Cagoule Mask Half Face Editor app is a great photo editing tool that's perfect for those who want to add a touch of mystery and creativity to their pictures. This app is designed for anyone looking to transform their photos with unique half-face masks and other effects.
With a wide selection of masks to choose from, you can experiment with different styles and looks. In case you want to appear as a mysterious masquerade guest, a playful animal, or even a legendary character, this app has the masks to make it happen. The masks are designed to cover half of your face, adding an intriguing element to your photos.
But the app offers more than just masks. You can also explore other features like stickers, text, and various backgrounds to further enhance your photos and make them truly one-of-a-kind. It's a fun and creative way to express yourself and your imagination through your pictures.
Sharing your edited photos is a breeze too. You can easily save your creations or share them with friends and family on social media platforms, making it a great tool for crafting memorable profile pictures or sharing a good laugh.
In summary, the Cagoule Mask Half Face Editor app is your go-to choice for adding captivating half-face masks and creative effects to your photos.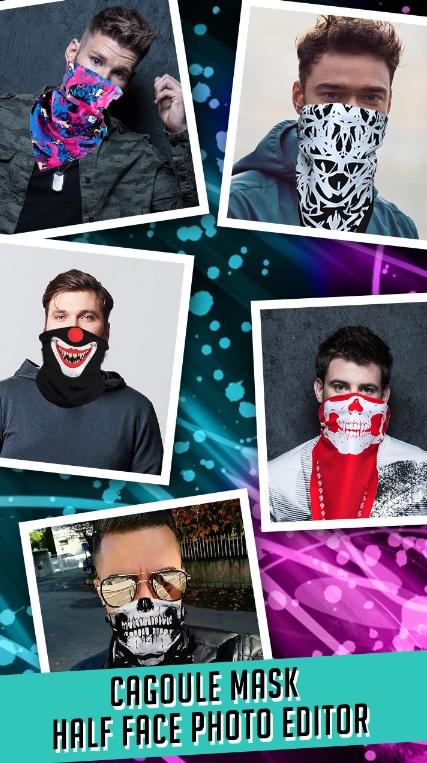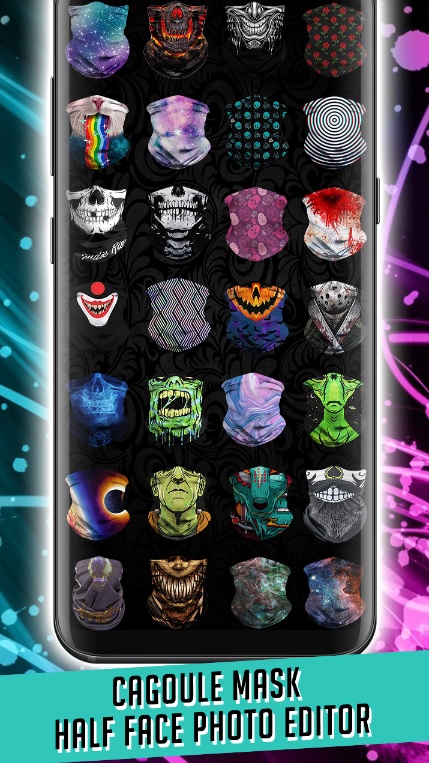 Face Mask Photo Editor
The Face Mask Photo Editor app is your ticket to creative and fun photo editing.
With a wide array of effects to choose from, you can transform your selfies or photos into playful and engaging works of art. If you want to look like an adorable animal, a mysterious superhero, or a mythical creature, this app has it all. The selection of masks is diverse, ensuring that you'll find the perfect one for any occasion.
But that's not all; the app also offers a range of other features to enhance your photos. You can experiment with different backgrounds, stickers, and text to personalize your images further. It's not just about adding masks – you have the creative freedom to make your photos truly unique.
You can easily save your edited photos or share them with friends and family on social media platforms. This app is perfect for injecting a dose of fun and humor into your photos, whether you're looking to create memorable profile pictures or simply want to have a good laugh.
To sum up, I strongly recommend the Face Mask Photo Editor app because it is a very useful tool for adding entertaining effects and masks to your photos.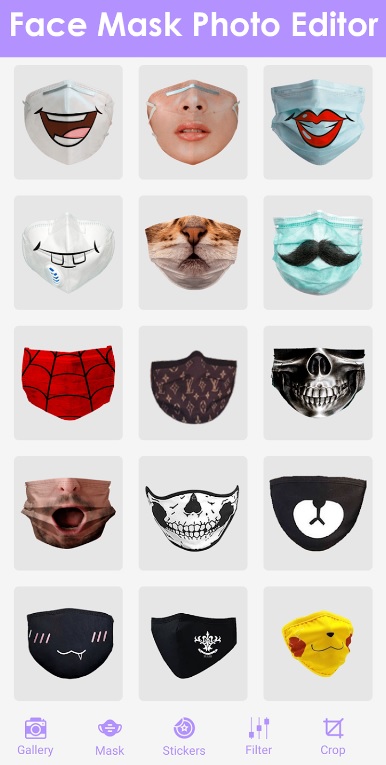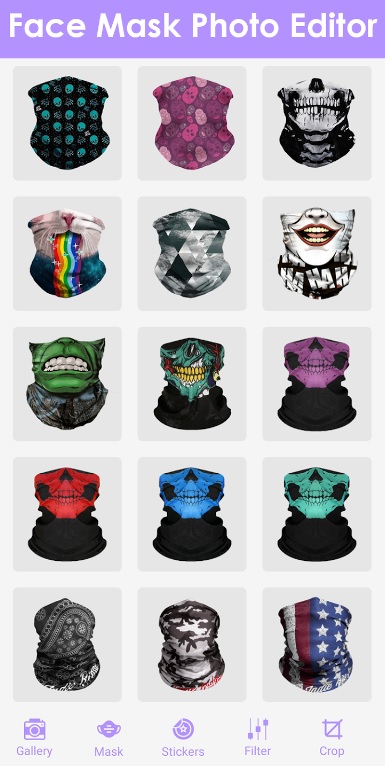 Your selfies can be made more fun with YouCam Fun. Use the snapshot application to take pictures, and then you can use many different effects in real-time.
Here you can change the background of a photo or video, transform your face, add text, or just use a mask and effects. The YouCam Fun catalog offers a wide range of effects and masks, and even the most fastidious users can find something they like.
YouCam Fun lets you add live stickers, other characters or just change the details. Some masks may change your appearance beyond recognition – but it's hard to understand before you've tried all of them.
You'll find different frames and decorations for photos and videos among the filters, and there's even a separate feature for girls. Beauty Cam will transform even the most tired person in seconds, and selfies will be ideal for social networks. In order to find your favorite effect or mask, you need to try everything.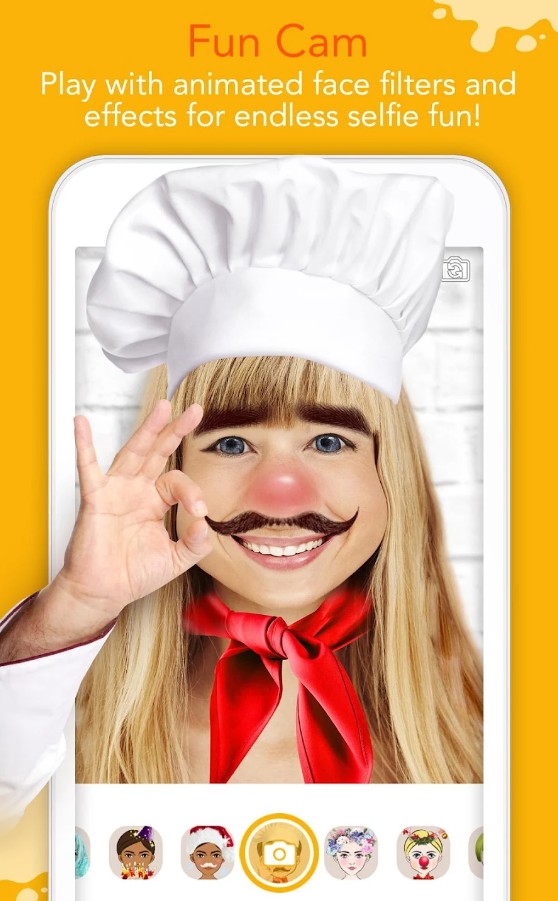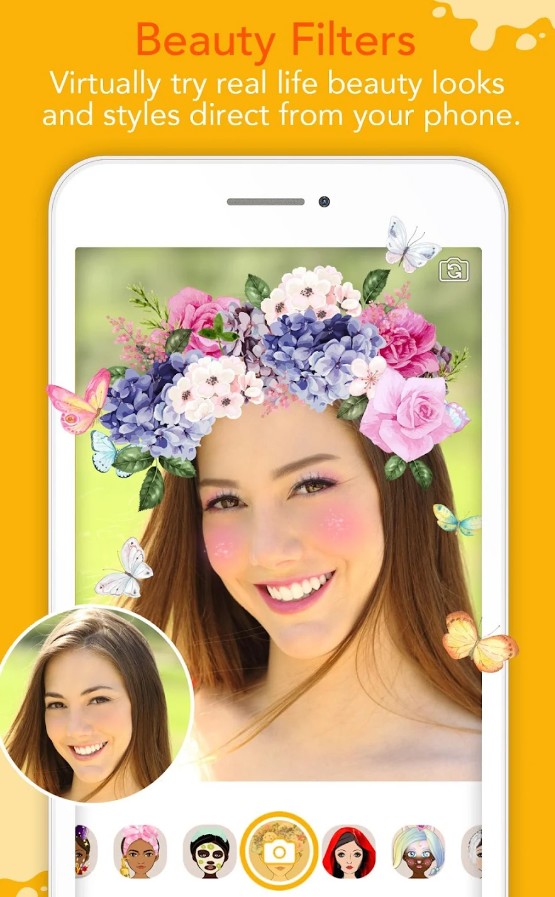 You may also like: 11 Best virtual tattoo photo apps for Android & iOS
SNOW
SNOW has long been popular around the world, and over 200 million people have already tried it. It is absolutely free and has no paid subscriptions, for which it is loved by users.
The whole interface is intuitive, and if you have already used something similar before, you will immediately understand all the functionality. During world holidays or major events, thematic masks are added to SNOW – for example, for New Year or Halloween.
In addition to photos, you will be able to complement and edit your videos in SNOW. You can also apply different effects, change the sound or color scheme on them.
From time to time there are exclusive filters that disappear after a while. You can save your favorite masks or filters for quick access and use them constantly when creating selfies. Just a few clicks and the picture is changed.
You can apply makeup in SNOW, change facial features, or change the background. However, it is worth noting that when editing, you will need to mark the oval of your face and the position of your eyes, lips, and so on.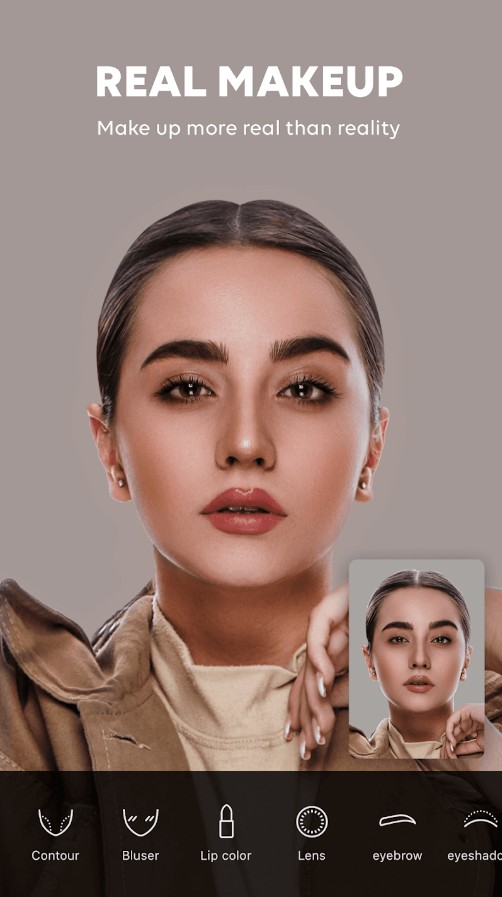 Sharing funny pictures with friends has long been something usual in everyday life. You can find an unusual effect, mask, or sticker and just send the photo to your friend so you can laugh together.
Even if you rarely take a picture of selfies, your smartphone will still be able to take a picture at any time. Unfortunately, there are no interesting effects or masks in the standard camera – but there are enough in other applications.
You can even change other photo settings in them, such as color correction or improving the quality of the picture. Either way, you can play with masks and functions and laugh. We hope that our article has helped you, and your selfies will now become more funny and interesting.