No Gravity lite – is a single 3D space shooter/flight simulator. In this game, the user will be able to feel like a spaceship pilot, take part in fierce battles, and all this in outer space on the phone screen.
In order to discover more games about space check out the article about best space strategy apps.
The game has nice 3D graphics with the ability to customize it and good optimization. The users are given a choice of many ways to control their ship: using the touchscreen, a phone accelerometer, a keyboard, or a Bluetooth gamepad.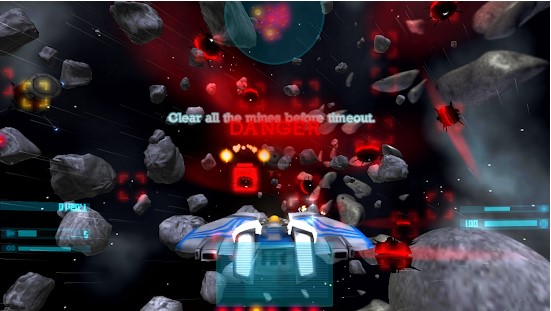 To start the game, you do not need to register — you can immediately start completing missions. In each mission, you need to complete one or more tasks, whether it is the destruction of asteroids or the protection of the ship. The game pleases with the presence of a plot and beautiful screensavers.
Throughout the gameplay, space music sounds, transmitting the atmosphere of deep space. In addition, each new mission is accompanied by a voiced video in which further details of the plot are revealed.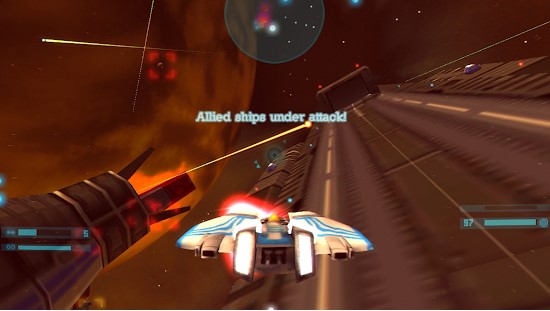 The gameplay consists of battles with other ships and space objects. At the beginning of the game, you can choose a pilot with his ship, which will differ in its unique characteristics. You can also customize your ship, for example, change its color.
A special feature is that, among other objects, improvements for the ship are scattered around the map.
No Gravity lite has a beautiful design, made in a single style and color scheme. Pleasant-looking blue neon colors prepare the user for a space adventure.
Don't forget to see more apps on the space theme – check out this article about the apps about space.
This is a godsend game for fans of classic 3D space shooters. In the updated wrapper, it evokes a feeling of great nostalgia. Changes in the port have made the familiar game even better. No Gravity lite can be recommended to new players who want to touch the classics in its mobile incarnation.