In the Mr.Vampire game, players will have to help a vampire to feed by getting to the animals.
First of all, we have to mention that the application is pretty lightweight, so you will install it in a couple of seconds.
The game comes with 30 levels ranging from the simple up to the hardest ones.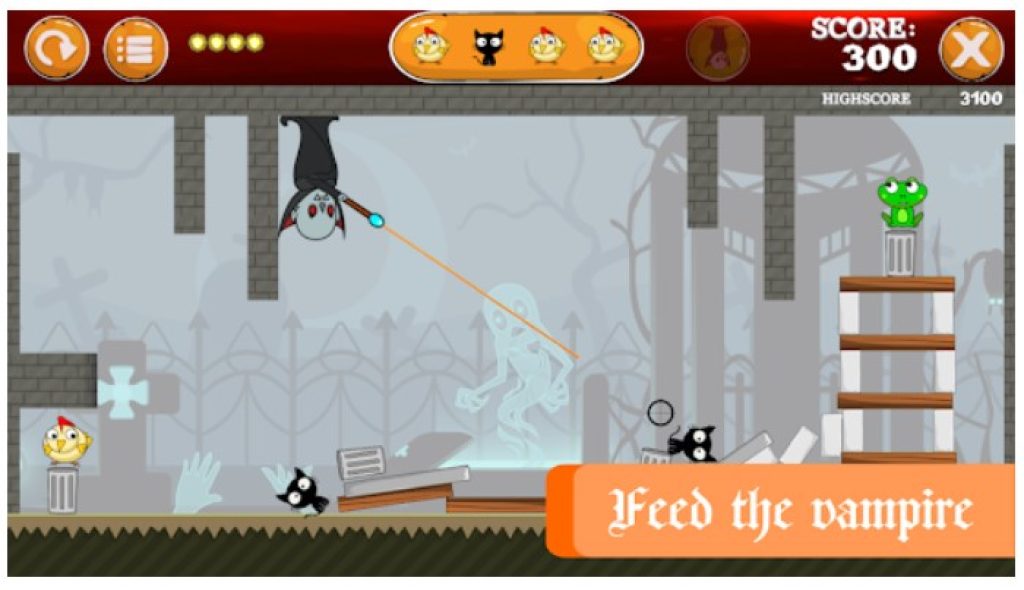 Users should take aim at the animals and shoot them. Once you hit a frog, it will become a chicken, but if you hit the chicken it will transform into a cat.
But keep in mind that all the animals are far away and you should find a way to achieve them.
While playing, you will also have to tackle a great variety of obstacles, fly on the ceiling, collect stars, or use bombs. Plus, you can always monitor the entire score and the high score on the top of the screen.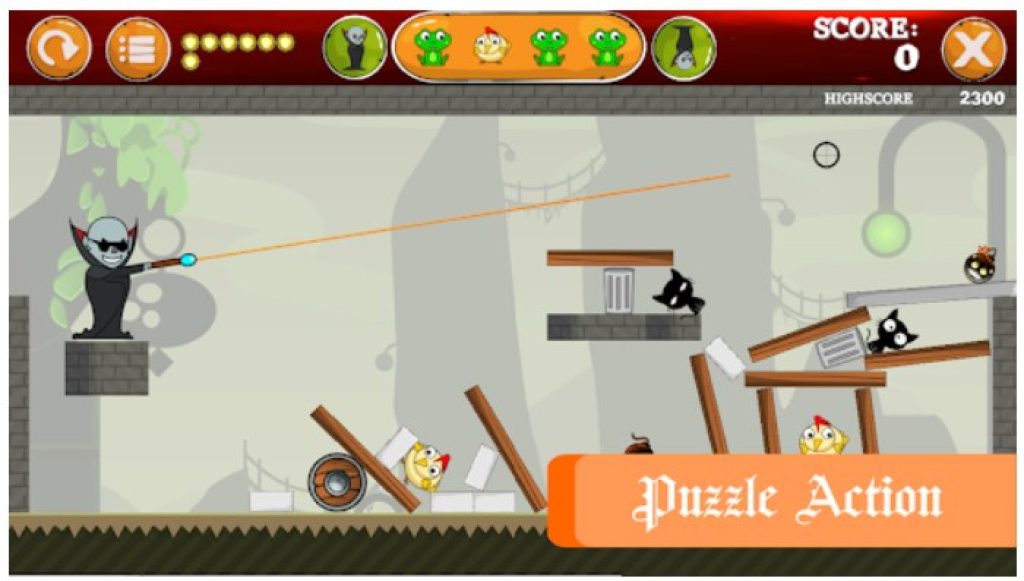 As for the app's interface, it is quite straightforward to manage. The game combines colorful graphics and well-developed characters. There are also background sounds that you can easily turn off.
Summarizing all the points, Mr.Vampire allows you to boost your strategic skills and enjoy the playing process.