AnyWebP is a free program that allows users to convert all WebP pictures to JPG/JPEG/PNG/GIF or any other format. The software does not take up much storage space, so you will not have to waste too much time on the installation process.
For your phone, we can recommend the best HEIC to JPG converter apps.
But what are the major options of this program?
Compatible with Mac and Windows
Allows to convert WebP images to various formats – jpg/jpeg/png/gif
Convert jpg/png/ico/bmp/svg/gif to WebP
Provides very quick conversion process
Supports advanced VUE and JS technology
Free access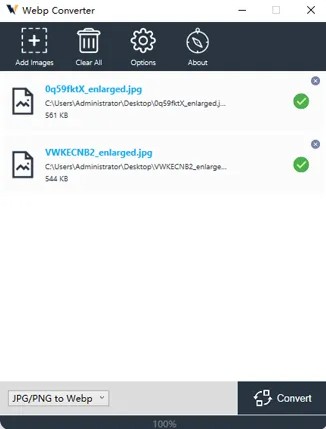 One of the best parts of this program – you can convert hundreds of pictures at once. This means that you can convert each file in a second! Many users will certainly like the fact that everyone can convert all the WebP images on the official website. Thus, there is no need to download the program!
For this, the only thing you will have to do – drop or install WebP photos on the website. After that, choose the necessary output, size, and quality. When everything is ready, click on the Convert All WebP button. But if you want to delete the pictures, tap on the Remove All files button nearby.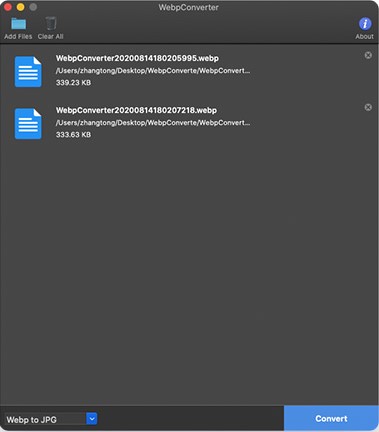 Moving on, AnyWebP comes with a very straightforward interface. So, there is no need to be very tech-savvy to understand how all the functions work there. Additionally, the developer offers 24/7 customer service. So, customer assistants will do everything to solve all your problems!
If you want, you can also check a great number of tutorials on the official website. No doubt, this is a great bonus! As a whole, all the users are fully satisfied with this program, as we have not found any negative comments about it.
You can also check out the best apps to convert videos into Mp3 files.
Summarizing all the points mentioned above, AnyWebP is truly worth trying. The software comes with an extended number of useful functions. Highly recommended!