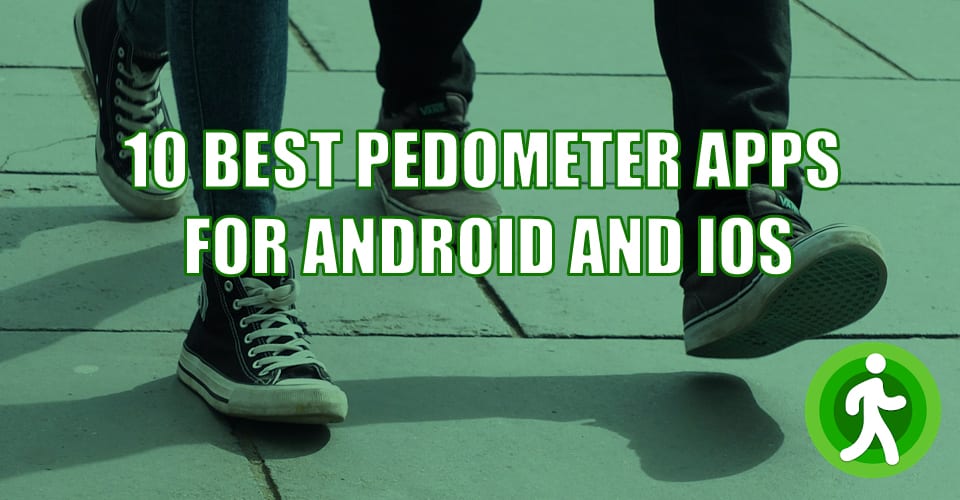 Today's hectic pace of life makes many of us wondering how is it possible to stay in shape and be healthy without going to a gym. Well, one of the solutions is to increase the general activity of a body. In simple terms, to move more – get up from a comfy chair once in a while and take a walk or, at least, use the stairs instead of taking a lift. It's easily said, of course, but not easily done.
Fortunately, now there exist lots of pedometer apps which are designed to motivate people in their intention to lead a healthier way of life. Such apps measure the number of steps you make every day, give you recommendations on how to increase it and even count how many calories you burn.
We perfectly understand your aspiration to acquire a taste for walking, which is why we decided to make up a list of the most useful apps to help you achieve your goal. Choose the one you like best and enjoy a healthy lifestyle!
Pacer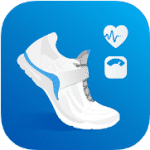 Pacer is a perfect pedometer which works no matter where you prefer to keep your phone – whether you put it in a pocket or in a backpack, the app will successfully manage to track your steps.
And not only steps! The time you spend being active and the number of calories you burn are recorded as well. What is more, Pacer provides you with statistics of your activity and allows you to get in touch with friends who also use the app. Download it now and get healthy habits for life!
By the way, if you are driven by the desire to get in shape, check out our article on what apps are the best for helping you to become slimmer.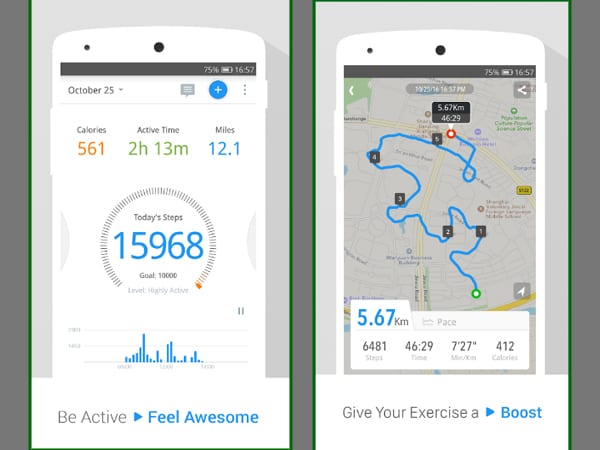 back to menu ↑
Argus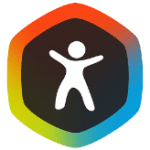 Argus is an app that claims to start a revolution in mobile health and fitness. It is for the people who are obsessed with healthy habits – my favorite kind of people! – for the ones who love themselves and treat their bodies appropriately.
Argus will transform your life into the one you've always dreamt of. It will wake you up softly in the morning, record what kind of food you eat for breakfast, count steps you make throughout the day and so much more!  I don't want to waste words anymore, so here's a trailer of this wonderful app –
Get it on Google Play
back to menu ↑
Map My Walk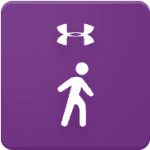 Map My Walk – GPS Walking & Step Tracker is another pedometer app which is able to record your routes. Apart from this feature, the app also has different so to say 'tracking' features. It tracks all kind of stuff you do every day – the amount of sleep you get, the time you spend on workouts and, of course, the steps you make.
As for workouts, Map My Walk can boast with a wide range of activities to choose from: running, walking, gym workouts, cycling, yoga and so on. What is more, it creates 24/7 graph using all the gathered information, so you can see how active you really are. Being aware of your daily habits is undoubtedly the key to changing them for the better. So download this app now and start making changes!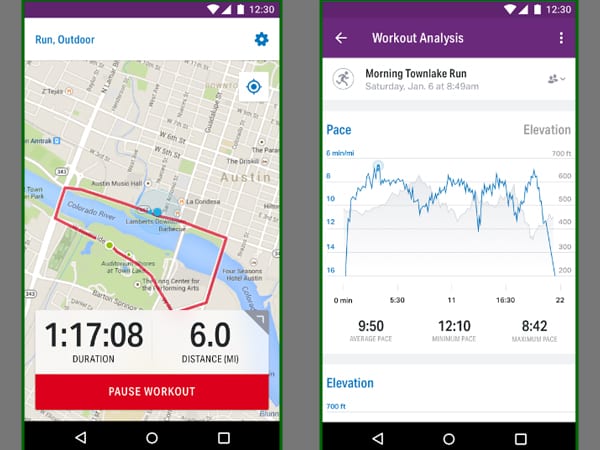 back to menu ↑
Accupedo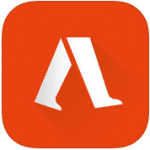 Accupedo is a very accurate pedometer app. It tracks your steps, burned calories, records distance and time of your walk. All the data is saved and shown to you in a very eye-catching way. You can view the history of your physical activity, share it with friends and much more. If you're looking for accuracy, Accupedo is exactly what you need!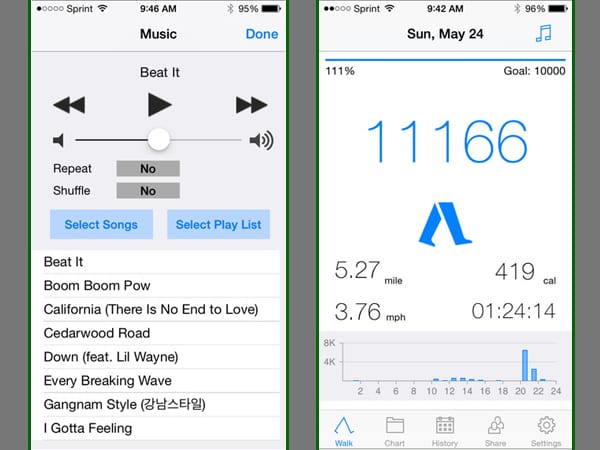 back to menu ↑
Pedometer ++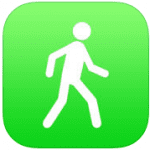 Pedometer ++ is an excellent app for Apple's clients. It looks just gorgeous as an applications badge. The badge lets you view the number of steps you've made without opening the app itself. It is quite convenient if you like listening to music while walking or just live in a way that is very active. Many of us are checking messages all the time, so why not to keep in check physical activity?
The app is also renowned for its capability to work without consuming too much battery charge. So if you face the problem connected with your battery, pick this one!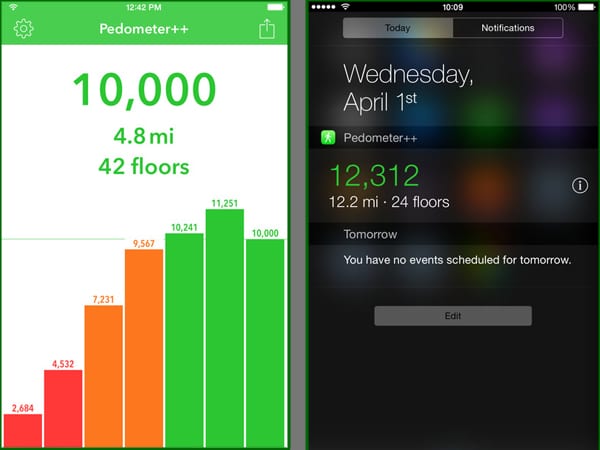 back to menu ↑
Stepz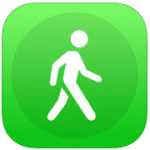 Stepz is one more app for iPhone users. This one has a full package – it lets you track steps and calories very accurately, works without draining your battery and even has achievements to encourage you to move more.
Do you feel that being aware of how many steps you make on a daily basis is not quite a motivation for you? Then download Stepz and start finally walking instead of reading this article!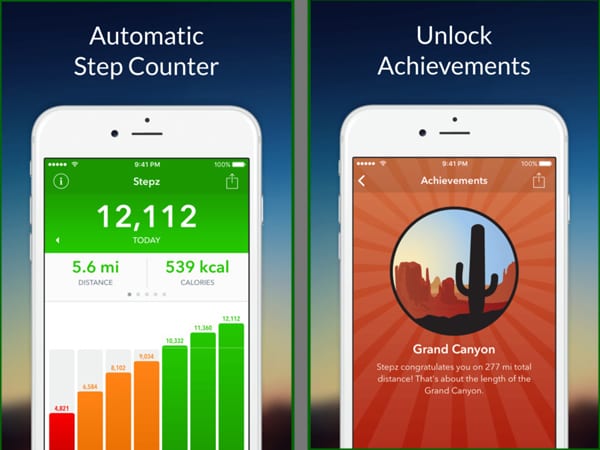 back to menu ↑
Steps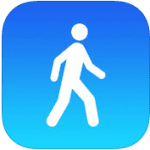 Still here? Alright! One of the last two apps must definitely be par for the course. Now we're going to review the app which probably should be the first on this list. This is the app with the most primitive name a one could think of – Steps.
Steps. Simple and clear. Just as the app itself. The creators also bothered to make it less battery-consuming, so that the eternal problem of iPhone users could be avoided. If you are fond of minimalism, this one will most likely suit your taste!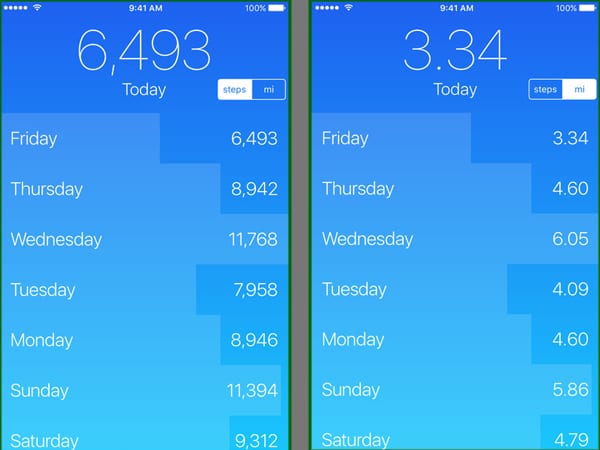 back to menu ↑
Runtastic Pedometer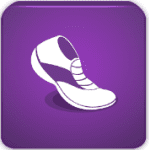 Runtastic Pedometer is designed for Android users. It has all the basic features that we've already seen in other apps: tracking steps, counting calories, measuring time and distance, consolidating data for statistics and so on.
What is special about Runtastic (apart from the fact that it is for Android devices) is that it can also track velocity and frequency with which you walk. These features might seem to you as useless, but they are not – it is actually cool to know how fast you're moving.
Runtastic Pedometer can also be synced – all the information about your walking is available for you at Runtastic.com. Download the app right now and start getting fantastically fit!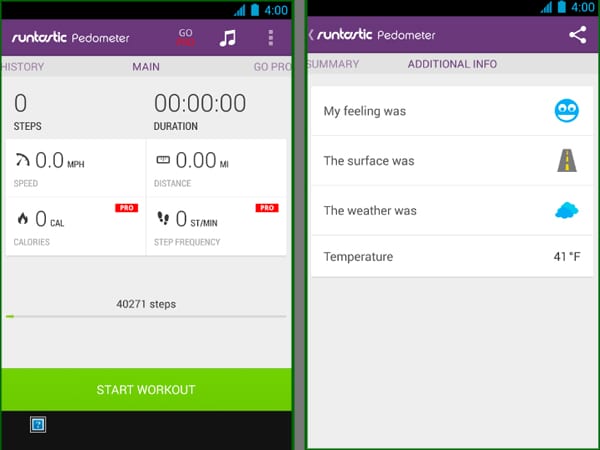 Currently unavailable
back to menu ↑
Moves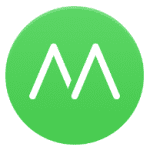 Moves is a perfectly designed app for those who want to increase their physical activity. Unlike other apps, this one records all kinds of things you can do with your body connected with sport – running, cycling, gym exercises and, of course, walking.
If you love going to the places you've never been before in your own city or traveling outside the familiar streets, this app is practically a must-have as it is able to memorize the routes you take and show them to you afterwards. What it means is that if you got lost, you would be able to see how stupid were you making those circles over and over again! Just a joke, but still it is useful information – thanks to it, you won't make the same mistakes again.
The last but not least plus of this app is that it can show you statistics of your day-to-day physical activity. You can keep your own journal, set goals and accomplish them. It is high time to start using Moves and getting fit!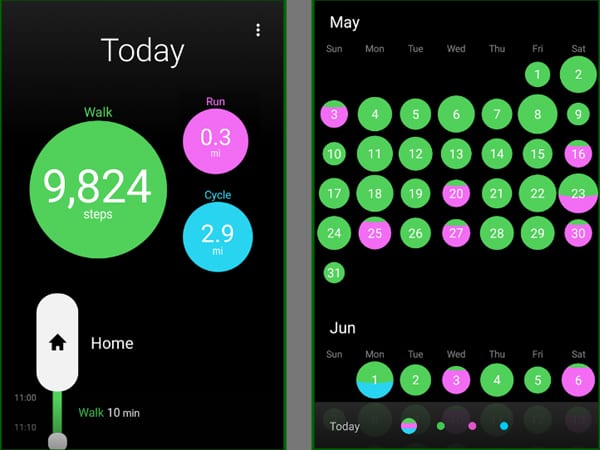 Currently unavailable
back to menu ↑
Noom Walk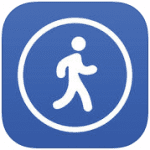 Noom Walk is a simple pedometer with a user-friendly design. The main advantage of it is that you can connect with your friends using Facebook accounts in order to encourage each other to walk further and more often! You can leave comments on your friends' physical activity and give them high-fives. Improving daily habits together is much more fun and effective, so get Noom Walk now and enjoy a healthy lifestyle!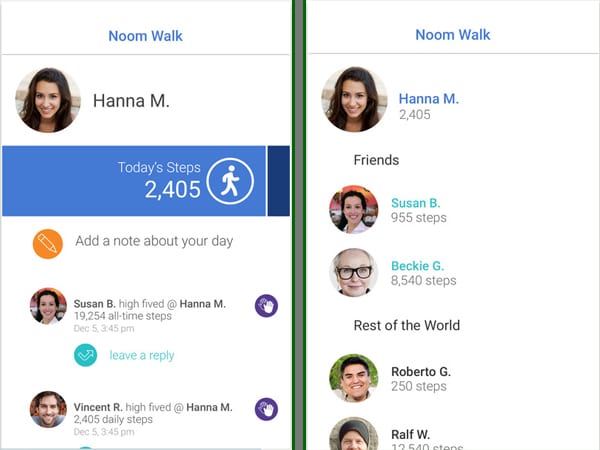 Currently unavailable
Have you already made your mind about which app to use for acquiring healthy habits? Good! Then get our usual words for inspiration – be healthy, sporty and smart in choosing apps! Oh, and take a walk!