Ping lt 1984 is a battle with an automated system, only your fingers will be involved! It's going to get harder with each level, can you handle it? If you have enough stamina and abilities, you will be able to pass level 99 and get a prize – a crystal of power!
What skills are needed for PingIt 1984? Quick reflexes, perseverance, and determination!

You may also like: 10 Free Platformer Games in 2021 for Android & iOS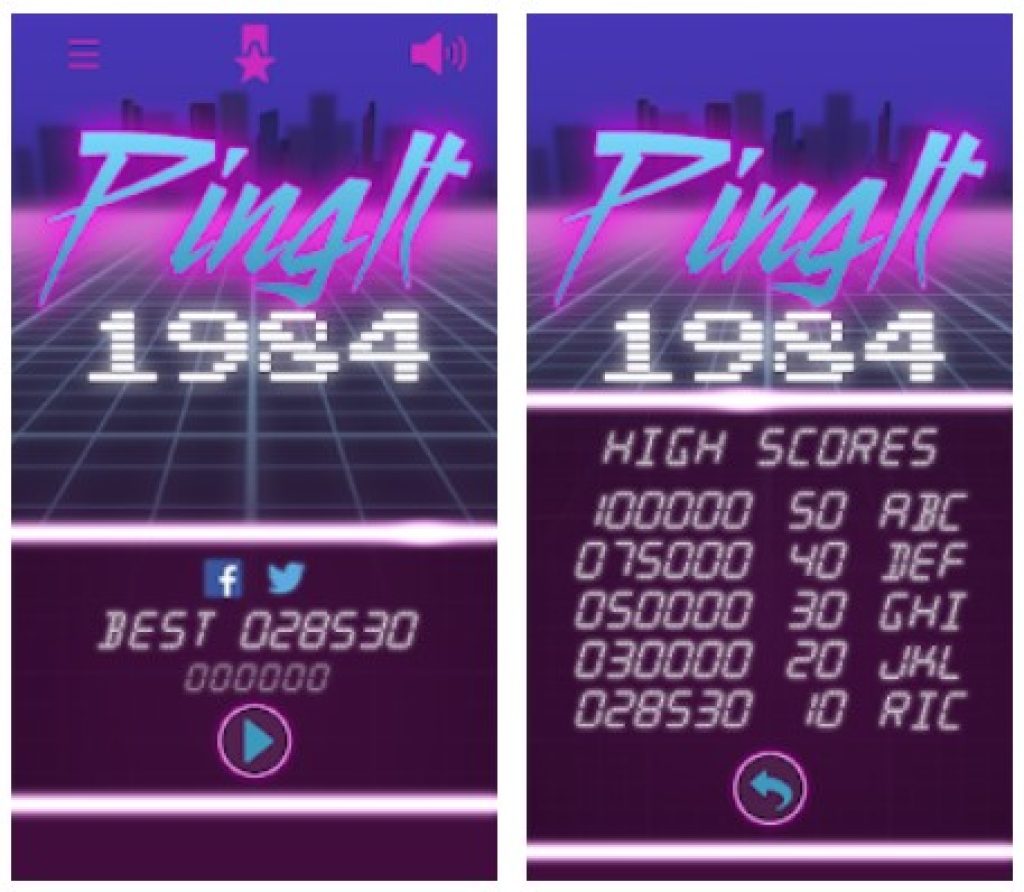 The game is a platform in the middle of which there are barricades blocking the discs from hitting the enemy side. In the middle, there is a small gate through which you will need to move your disks. How would you do that?
Grab the disk with your finger, bring it to the stretched elastic band (bright pink) at the beginning of your field, pull the disk, and launch it towards the enemy through the gate! Remember that this must be done faster than your automated opponent, otherwise, the game will be lost!
Be careful, your disks may collide with the disks of your automated opponent and not get into his territory, watch out for this!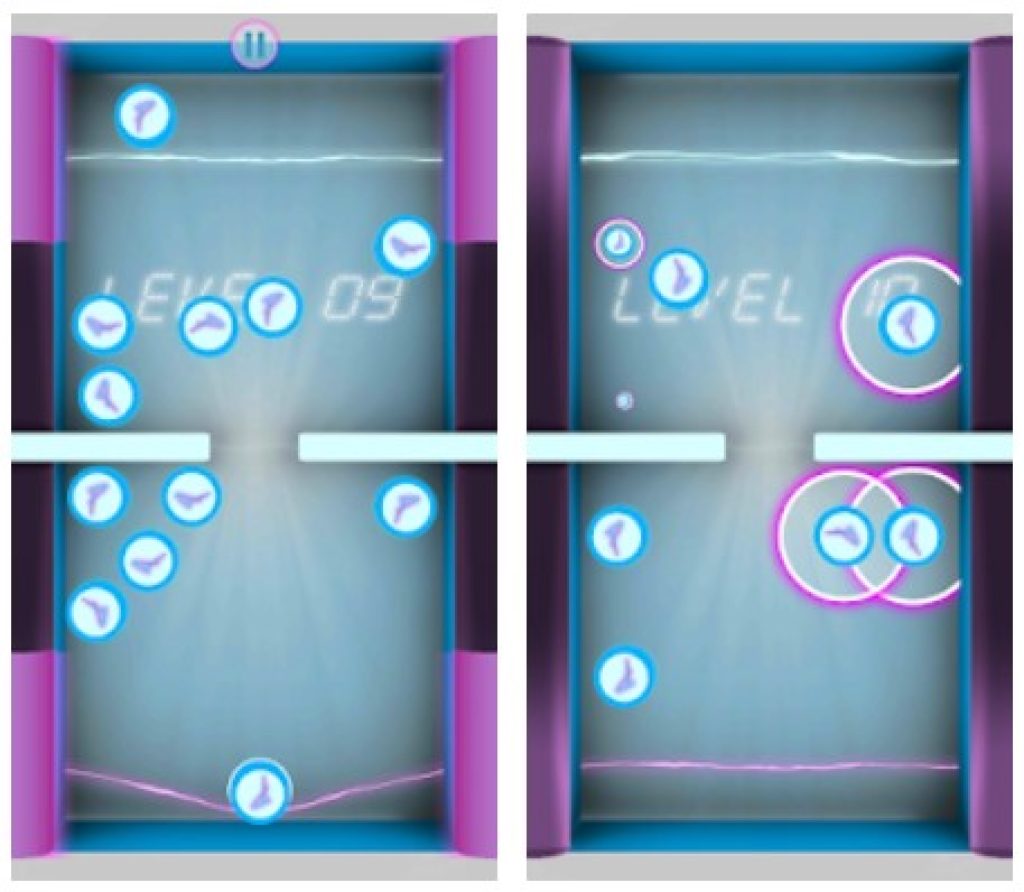 You may also like: 11 Best ball jumping game apps for Android & iOS

What awaits you in this game?
The brightest and futuristic graphics
In fact, this is an air hockey game that users play with their fingers
A great many levels that will become more complicated as they increase (the number of disks will increase)
Internet is not needed, because you are playing with an automated machine!
This and much more awaits you in PingIt 1984!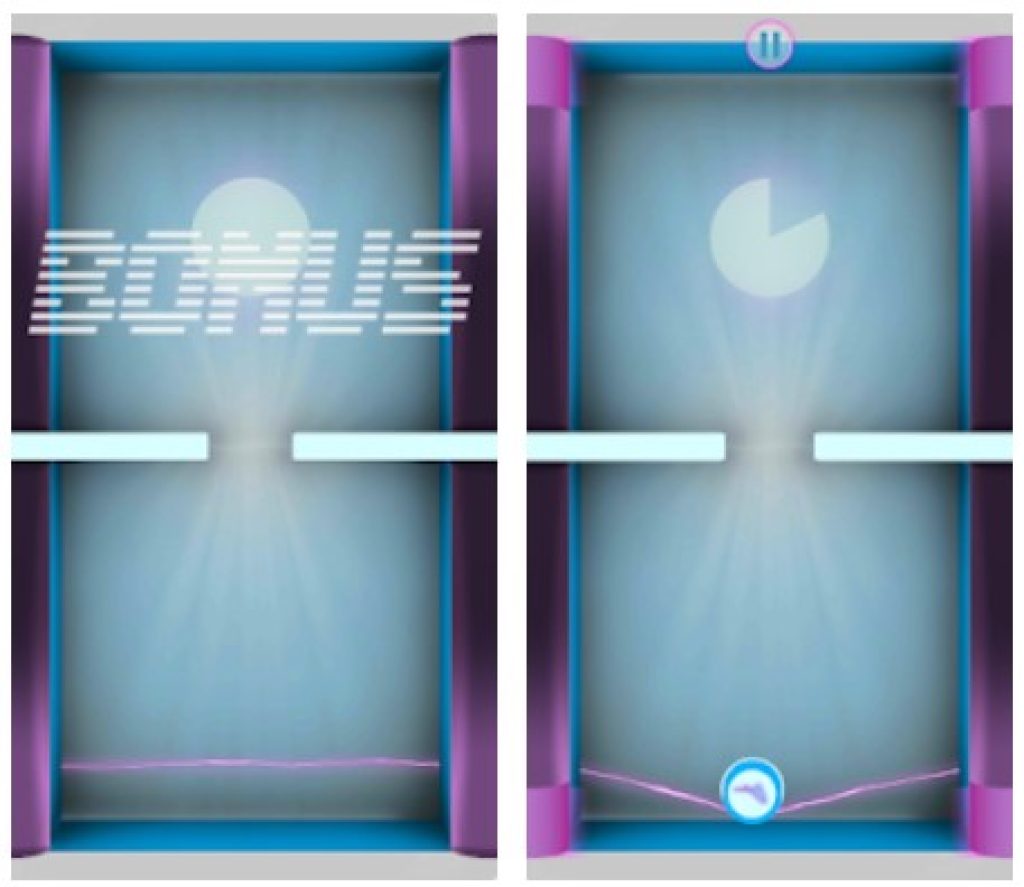 Do you like air hockey, good graphics, nice colors, and excitement? Then Pingit will definitely create for you!
Don't think that the game is too easy for you! Figuring out how to play it is a piece of cake, but will you be able to defeat your persistent and unyielding opponent and reach level 99 l?
Test your skills, reflexes, reaction, and determination by downloading the game!

You may also like: 11 Free Gem Puzzle Games for Android & iOS