Business Life Simulator is a super cool game where you can make your own virtual life and live it out in a simulator. So basically, you gotta make smart choices and do things that'll make you successful and happy in your virtual life.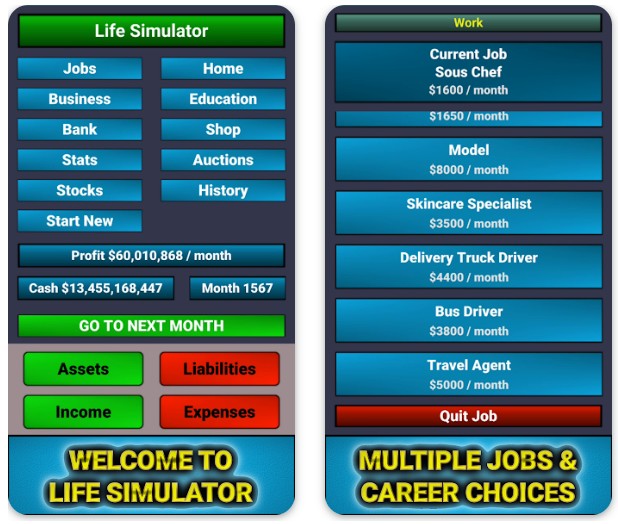 Business Life Simulator is awesome because you can customize everything! You can pick everything from how your character looks to their job, education, and even who they're dating. You can also decide how you wanna spend your time and what kinda stuff you wanna do.
The game's interface is super simple and easy to use. It's not that hard to play, but you gotta think strategically and make some decisions. Just a heads up – if you wanna succeed, it's important to watch your spending and focus on your goals.
One cool thing about the game is that you can see different stuff happen depending on what choices you make. You can totally check out different jobs, relationships, and money situations to see what makes you happy and successful.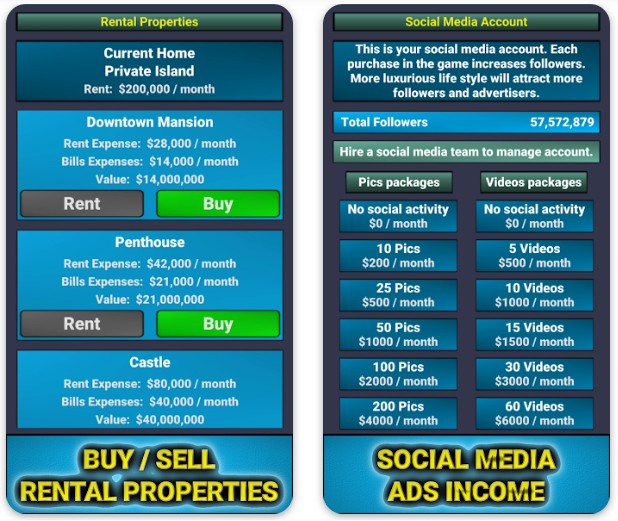 The graphics get the job done, and the game has a chill and laid-back vibe. This game is perfect for playing whenever you've got some free time, but if you're feeling it, you can totally get hooked on it too.
Honestly, I think Business Life Simulator is a super cool and unique game that's really fun and interesting to play. You should totally check it out if you're into simulation or strategy games, or if you just wanna explore different virtual life scenarios.