There's hardly anyone who won't appreciate a good laugh! It seems that pranks have existed forever. No wonder they have gone digital! Now there is an enormous variety of prank apps, which can help you to fool your friends without too much effort!
Some of them are based on the ideas of traditional jokes like car horn pranks. Others are specially created for smartphone users, like pranks that imitate cracks on the screen. You can choose the ones that you consider to be the most hilarious. Are you ready to explore the best prank apps? Then let's do it!
PrankDial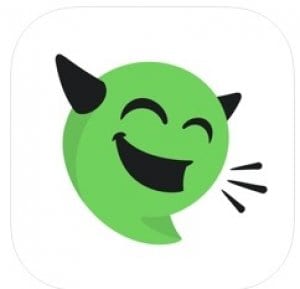 Nowadays, this is the most popular app in the industry of prank apps. It already has 200 million downloading and it seems people don't want to stop pranking each other. So why not try out this app right away and make someone's day more fun?
All the prank calls that you made here you can save to the prank history. Moreover, the app is constantly updated and new funny ideas for prank calls are added. Also, unlike most prank calls apps, this one has a really nice interface that is pleasant to use.
You can try out dozens of prank calls, including the classic "You Hit My Car," and "Why You Call My Girlfriend" ones. You can make up to 3 prank calls a day. If you want to make more, then you have to pay a fee. Making a call is super easy – synchronize the app with your contacts and choose the one you want to call to.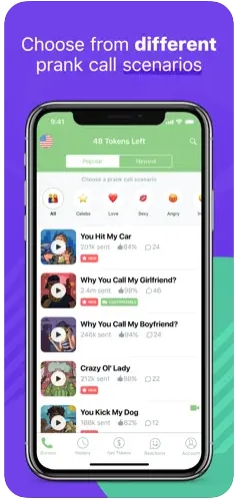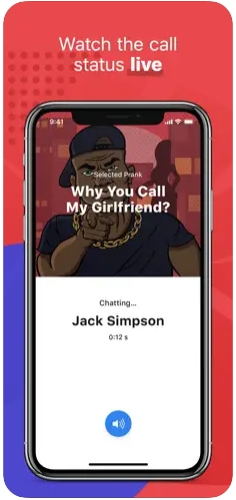 You may also like: Top 11 Lie Detector Apps
Pranky – Phone Pranks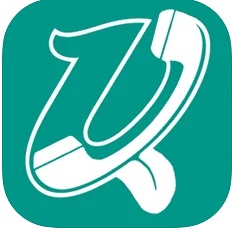 Pranky is an app you can use to trick your friends and family by sending them prank calls.
You simply put the number of your friends in the app, and choose who you want to prank! Another cool feature is that your friend will not see that it is you who is calling, so the call is anonymous.
You can pick from a variety of pranks, like some of the calls will tell your friend that the water was cut off, they have to pay for a hotel reservation, or the neighbor is asking for some toilet paper.
What's unique about this app is that the pranked person's reply is recorded, so you can listen to your friend's reaction later and have a good laugh!
If you and your friends are into pranks, then this app is for you!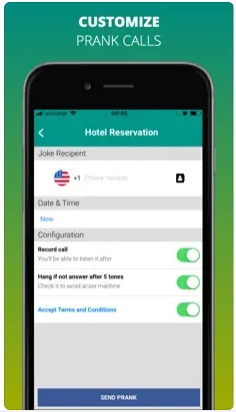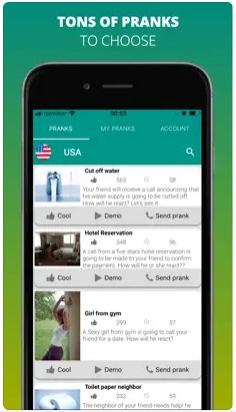 Funsta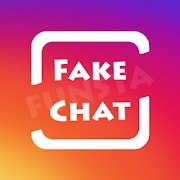 Funsta is a pranking app for your phone which is compatible with Instagram, where you will trick your friends!
Play jokes on your friends by creating fake posts, comments, stories, and even fake messages! This is the coolest feature, you can control both sides of direct messaging. Prank your friends by showing them you have talked to their favorite celebrity! You can make fake posts with millions of likes, comments, and shares.
Then, send a screenshot, or youse Funsta's screen share feature to share with others. Also, you can put a checkmark next to your Instagram, which indicates that your account is verified.
In short, there is a number of cool ways you can use this app, so go and explore it yourself!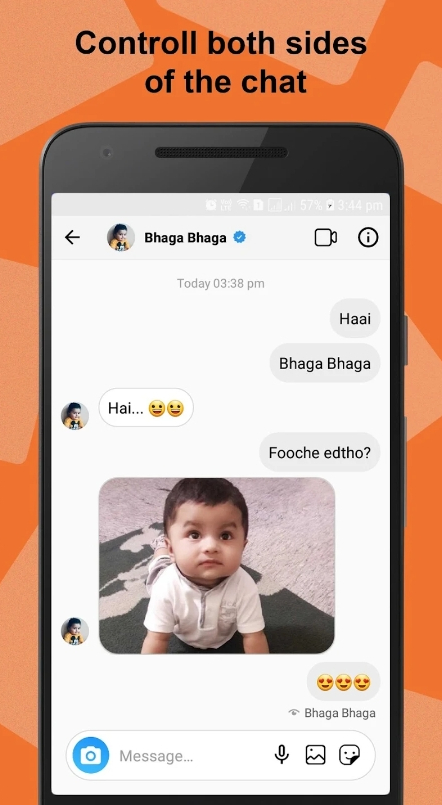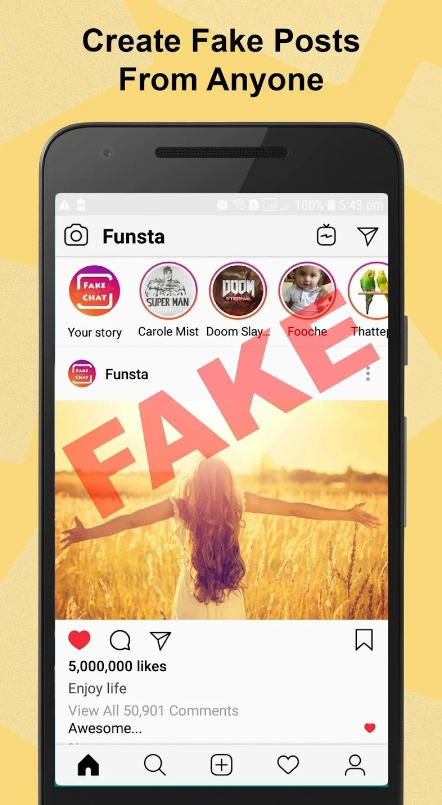 Crack Your Screen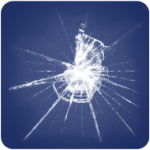 This app is a screen-cracker for Android devices. Unlike the previous one, it doesn't require playing a game, so your prank will look even more natural!
There are three ways how it works. The first one is crack on shake – when shaken your phone will be covered in cracks. The second one is a crack on touch – which leads to the same effect just after touching the screen.
And the last one is a timer, which you can set up just before your friend or colleague use your device. The cracks might not be looking very natural, but the fact that they are not expected makes its deal! A really simple and at the same time hilarious prank. Get this app and try it on someone right now!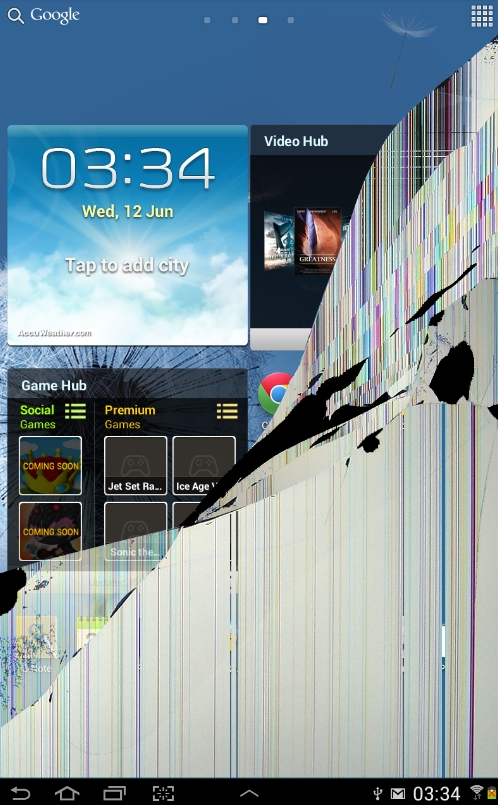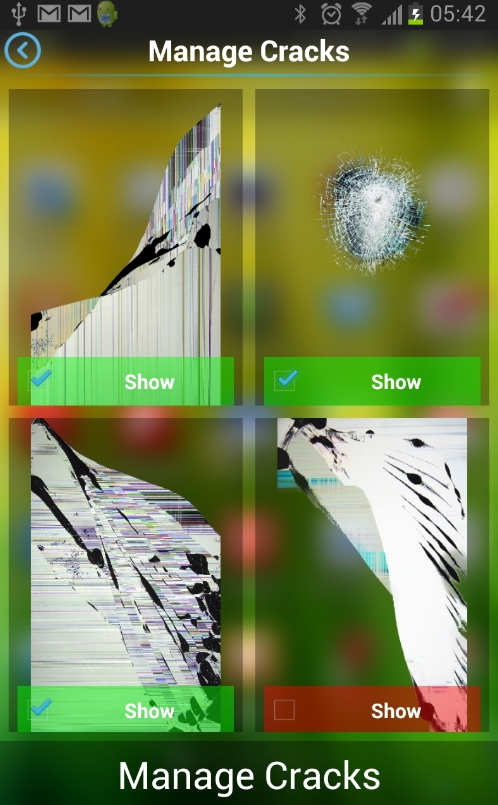 Fake GPS Location Spoofer Free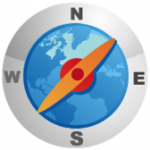 Now apps that make it possible to know where your family or friends are located are gaining more and more popularity. Already have one of such apps or websites? Great! It means you can easily fake your location with this very app.
Fake GPS Location Spoofer allows you to choose any place in the world and make your friends quite confused about it! Russia, the UK, China, South Africa… The choice is unlimited! Get the app and make your friends a little bit worried!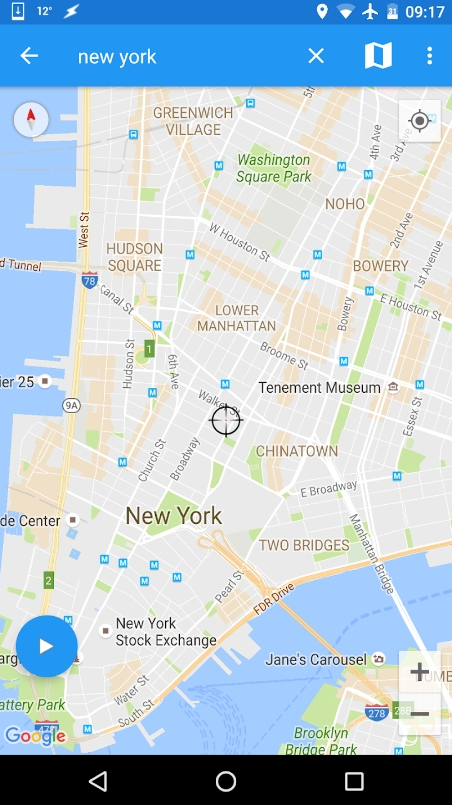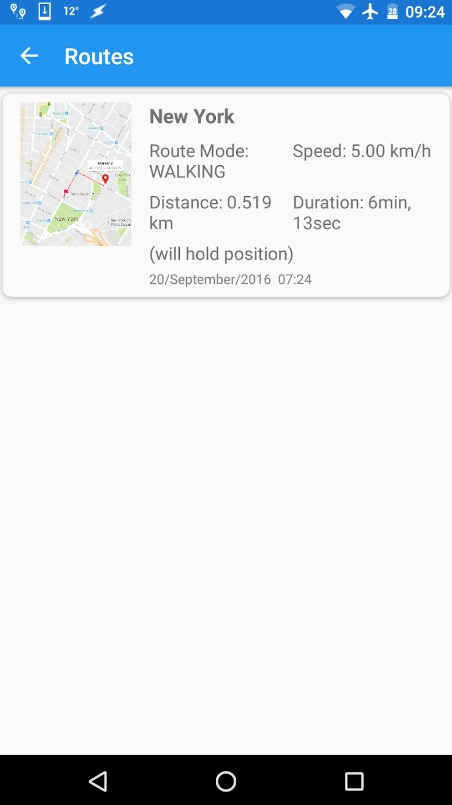 iFart – Fart Sounds App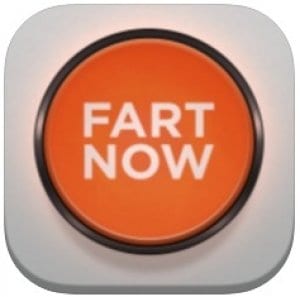 Yes, it sounds a little bit nasty, but hey, sometimes these situations can be funny too. Moreover, there are different situations when you want to use pranking apps. So if you want to prank your friends by faking such an inappropriate behavior then get this app and have fun.
Moreover, the usage of this app can become a good idea for parties. The interface is quite obsolete, but it's not why you're here, right? Besides, it takes you straight to the options of sounds. Just choose the one you want!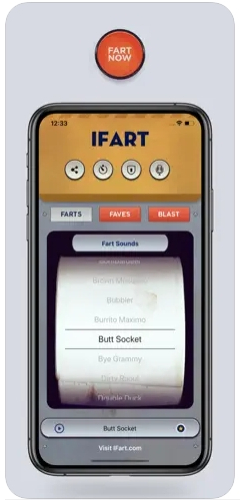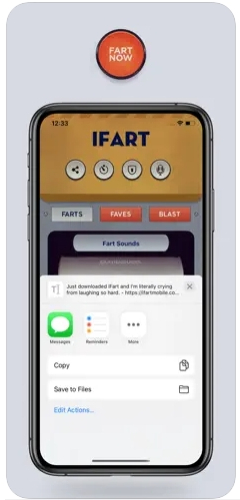 Voice changer with effects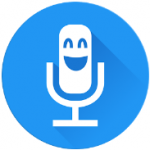 Voice changer with effects is able to make you laugh very hard! This one is for Android. It offers more than 30 different effects which you can use to make your voice sound funny. Why is it a prank?
Well, the thing is that you can share your recordings with friends, save them to your phone and enjoy them afterward, turn them on at any time to your nearest and dearest and surprise them!
The app is free and it an amazing one to have fun with. Pranksters will think of something to fool people. Others will just have a good time with this app. Download it now! You won't regret it.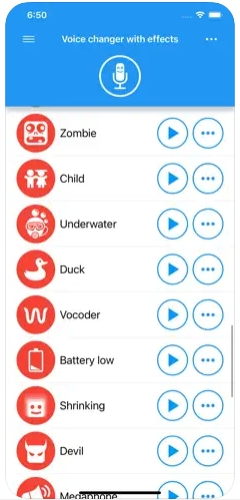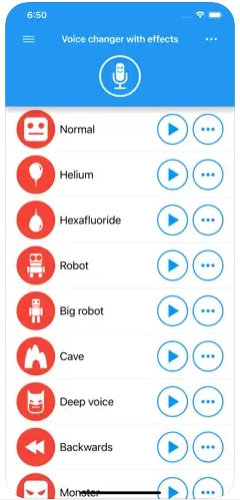 Voice Changer App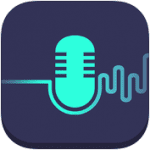 Voice Changer App is just like the app above, only for the iPhone. It has lots of funny effects and allows users to share their recordings with friends on social networks. For example, you can send a WhatsApp message to someone using this app. It's quite easy!
Voice Changer App has a simple in use design, so you won't have trouble with searching for what you need. Try this app now and have fun misleading the ones you chat with!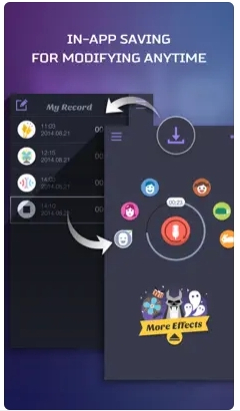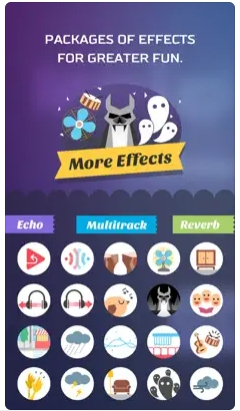 Check also: 7 Fun Speaker Prank Apps
Ghost Prank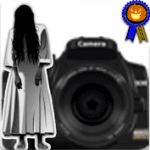 Halloween is one of the most atmospheric holidays. It brings joy to children and sometimes a good scare too! Ghost Prank is perfect for it! But, of course, it can be used at any time you want to.
The app is designed to inhabit your photos with ghosts or it can also be described as a simple photo editor (but this is too boring!). Choose a picture and add a flying girl or some other creature to it. Then show the result to someone more or less superstitious and enjoy the reaction!
The app allows adding one of 6 ghost sounds to a picture. You can save a new version of your photo and do it anything you want to!
This particular app is only for Android devices, but there are lots of alternatives, that are available both on Google Play and on the App Store. Get one of them now and give someone a good scare!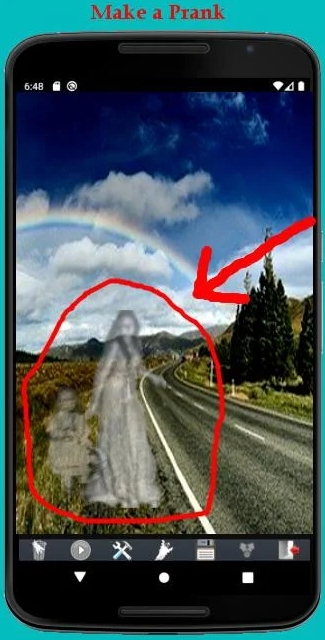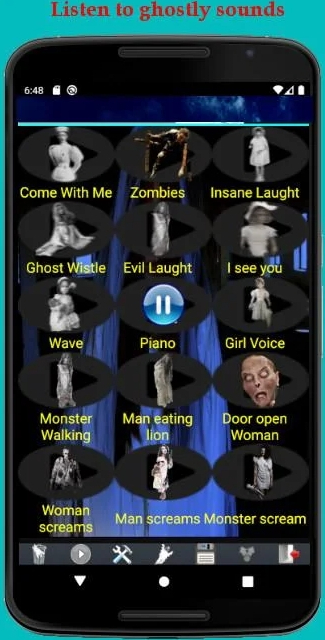 Prank Stun Gun Shocker App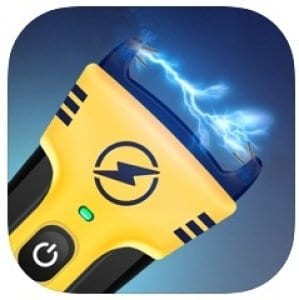 Another fun idea to prank your friends and laugh. Make everyone around think that you really have a gun shocker and that it is really dangerous!
Grip your phone like you would a taser and unexpectedly touch someone with it- it will vibrate and make a sound- and for a split second, they'll think you tased them.
The app is super simple but it is a perfect choice for occasional use. How many times did you see this scene in a movie when someone turns another person off using a gun shocker?
Try this app and even make a funny vine! However, it's not recommended to use this app on 40+ aged people, because, you know, it might be harmful to their health.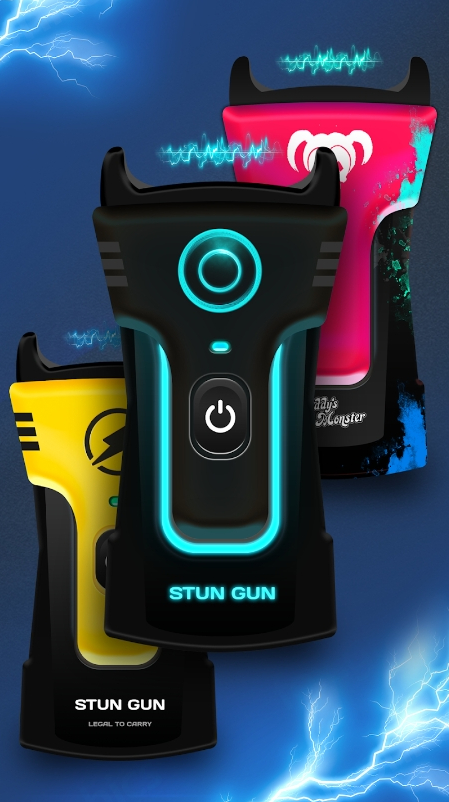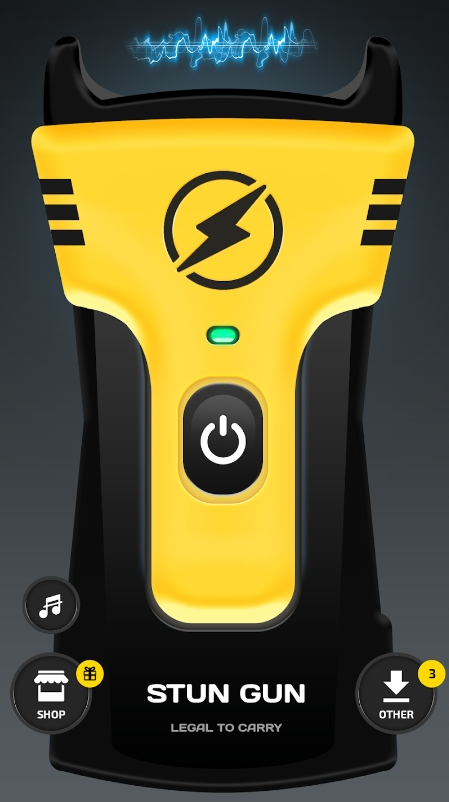 Dude Car Prank Pro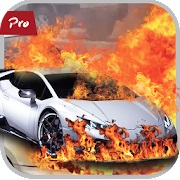 Another app that is designed for entertainment purposes. Specifically, for various pranks on your buddies.
All manipulations in this application are made over photos of cars and then edit those photos. Adding the effects of fire, dents, scratches, and other damages. These treatments take no more than a minute.
First, you take a photo of the car or select one you already have from your gallery. Then you will need to choose an effect to scare your friends, choose the area of the photo where the effect will be applied, and the program will apply it. You can also use your fingers to move or resize the damage on the car.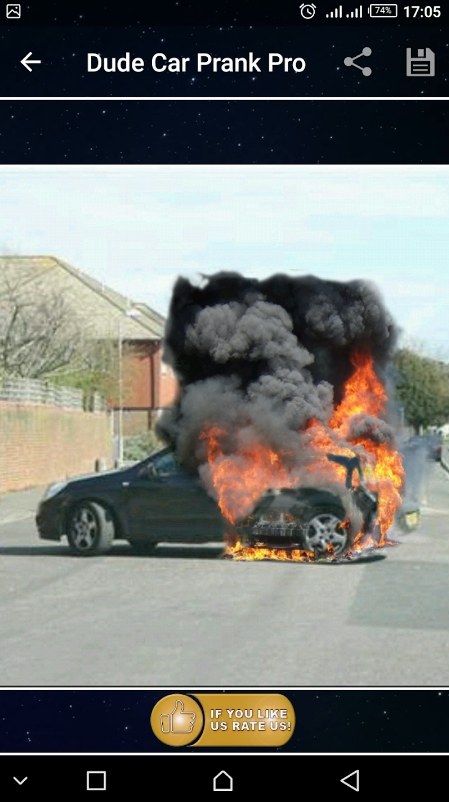 Lie Detector Simulator for Fun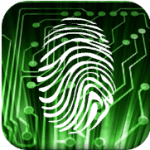 Lie Detector Simulator For Fun is for having fun with your friends, asking each other questions, and finding out whether the answers are true or false.
It can also be used to play a prank on children or someone whom you can make-believe, that your phone can really detect lies. Just choose the answers you need the app to show to your victim in the right order and ask appropriate questions.
While answering these questions, the person will need to put his or her finger on the screen, after which the app will light the truth or the lie icon.
Get this app now and enjoy detecting the liers! A nice and funny way to spend your free time with friends!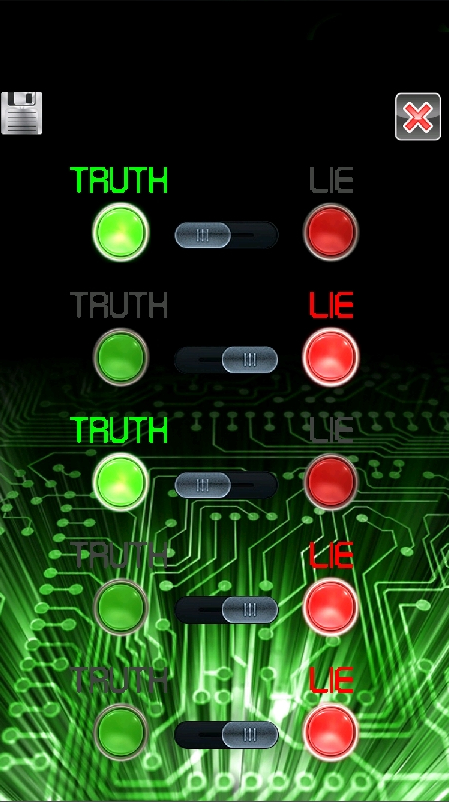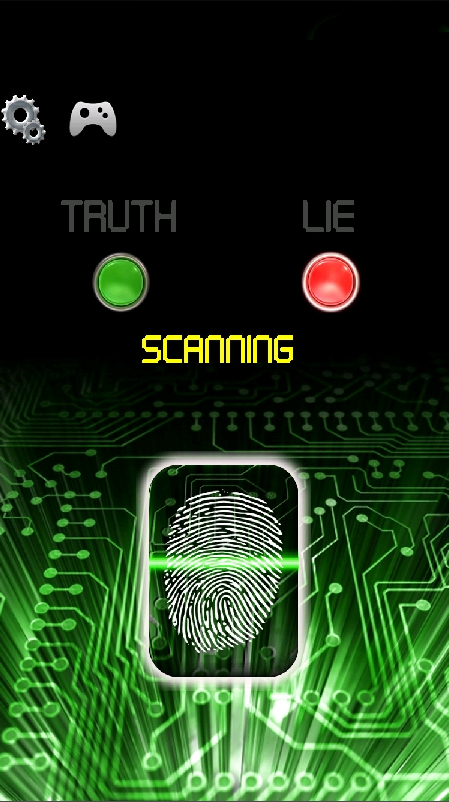 iTorturer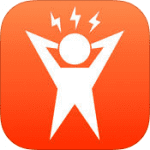 iTorturer – Prank your Friends and Family with Hidden Sounds is an app for all troublemakers! The app is able to create a high-frequency sound so that no one will know the location from which it is coming.
iTorturer has 3 free options to choose from: high frequency, tri-tone, and white noise. There are also some additional ones that can be bought.
You can fool your friends by telling them that it's only them who hears the sound. The app is perfect to use in a big crowd, as it will take a lot more time to detect the prankster! Download this app now and cause a nuisance for people!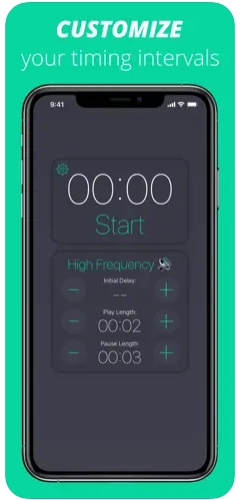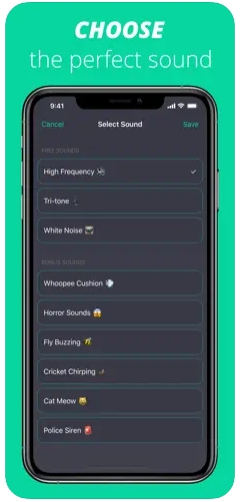 Lie Detector Test Prank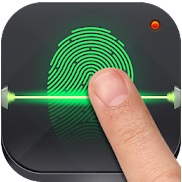 This app is entertaining in nature. It simulates a lie detector, and you can use it to be a polygraph examiner and test your friends for honesty.
Although whether they are honest with you or not, it is up to you to decide, because you can set the result in advance, it is much more interesting.
How does it work? When scanning your fingerprint, press the volume key. The volume up button will indicate the truth and the volume down button will indicate a lie.
Ask your friends to put their finger on the fingerprint scanner, and the Lie Detector app will simulate the scan, helped by a vivid animation, and electrical signal diagram, and will calculate the result – truth or lie, which will also be accompanied by convincing graphics.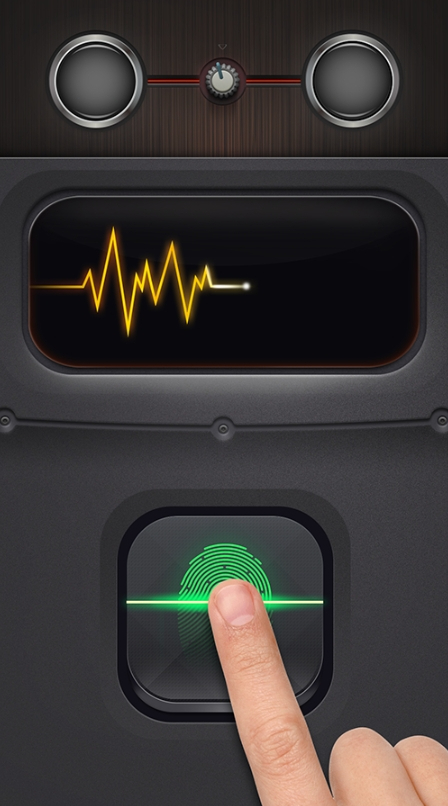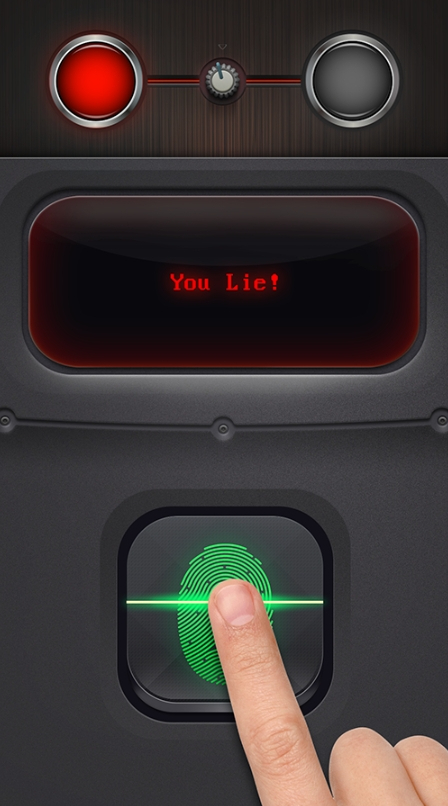 You may also check: 5 Fake Boyfriend/Girlfriend Call Prank Apps
Epic Police Siren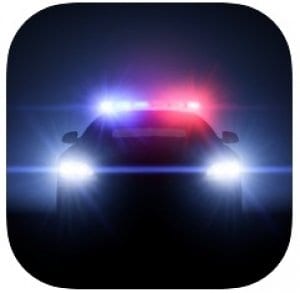 "Whoop-whoop, that's the sound of the police!" Well, the coming of cops has become an object of endless jokes and song themes, so why not use it one more time for a prank? If you decide to download this app, you basically get a mini police office on your phone.
It has all the attributes that we know coming from the police – the lights (the app will use the flashlight of your phone), sirens, gun sounds, and even a gun shocker imitator. Besides, you will find more than 20 different siren sounds in the set.
The light colors are also customizable, allowing you to set them according to the technical possibilities of your phone. What is more, the app has a lie detector. In other words, you can totally prank your friend with this police sound app and make a funny scene. In addition, children will find this app really cool for the games.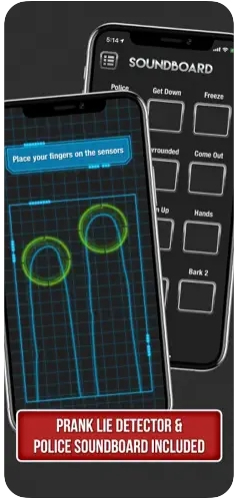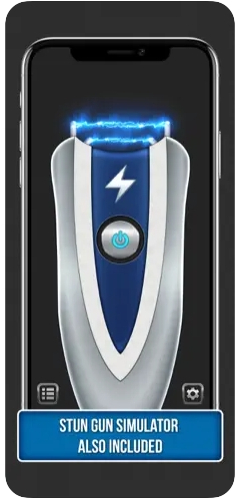 So these were 15 prank apps that are able to bring a little bit more happiness to our lives. If you have something to add to this list, please be free to share it with us.
Pranksters beware! Choose your victims carefully and don't let your pranks be cruel to someone. The consequences are always unknown, so use these apps cautiously. Have a lot of fun and be smart in choosing apps!