PrimaCartoonizer is a photo editor, a kind of photo converter into a cartoon style. We are offered many functions that will help us process the photo the way we want it. Most of all, the simplicity of the application attracts because under each effect there is a description of its work.
First of all, the app is quite pleasant to the eye. There are no difficulties with it and everything is quite simple and clear. The menu in the application is very simple. It offers a selection of photos from the gallery and options for processing this photo. There is no registration, which also gives the application a plus.
You might also like 5 Apps That Help to Remove Overlay from Photos  if you like photo editing.
In the PrimaCartoonizer application, we can customize our photos with various effects, different color correction modes, blotting, red-eye effects, all this will meet us in this application.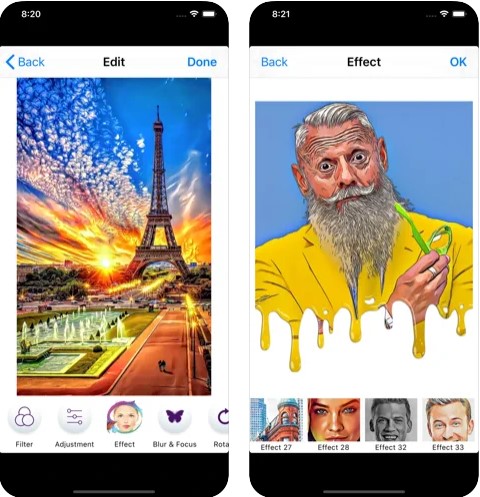 There are also functions similar to Adobe Photoshop, for example, we can cut an element from one photo and add it to another photo, and all this is done literally in a couple of taps on the screen.
The application has excellent technical support, it will help you explain the modes or functions that you do not understand. Creator also talks about updates and listens to your opinion about any upgrades.
The design of the application is very simple. Most of the screen is occupied with the photo that you are going to process and the selection of different effects is offered below.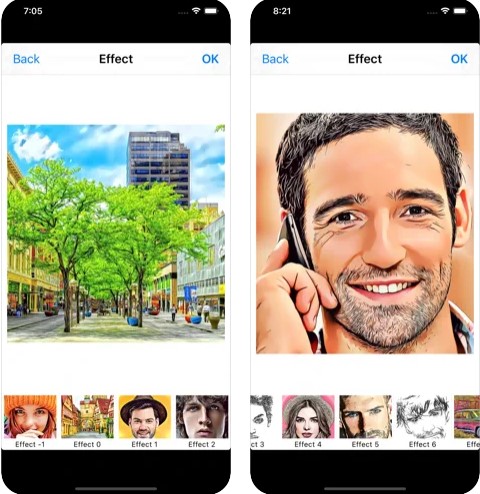 PrimaCartoonizer includes many functions, we can enlarge a photo, find the slightest flaws, improve the quality of photos, convert these photos into cartoon mode, we can edit these modes and combine half of the photo – an old, raw photo, and the second half directly from the cartoon!
Check also 10 Best Portrait Camera Apps to take your pics to the net level,
The application is intuitive in terms of use, I did not encounter any difficulties in processing, everything was very simple, even if you encounter difficulties on the way, the description of any function will tell you everything. The application is unique because all the functions and simplicity combined to give the best app for converting an ordinary photo into cartoon mode!