The world of princesses is an incredible beauty dress, shiny jewelry, colorful scenery, unusual pets, and fabulous life. Agree that it would be incredibly cool to get into this world and enjoy the life of a princess, where you have no worries.
Thanks to the possibilities of mobile apps, you can even turn yourself into a princess. Yet, if you want to immerse yourself in this world, create your own hero, and live this fairytale life, then we recommend you these best princess games for Android & iOS.
Time Princess: Dreamtopia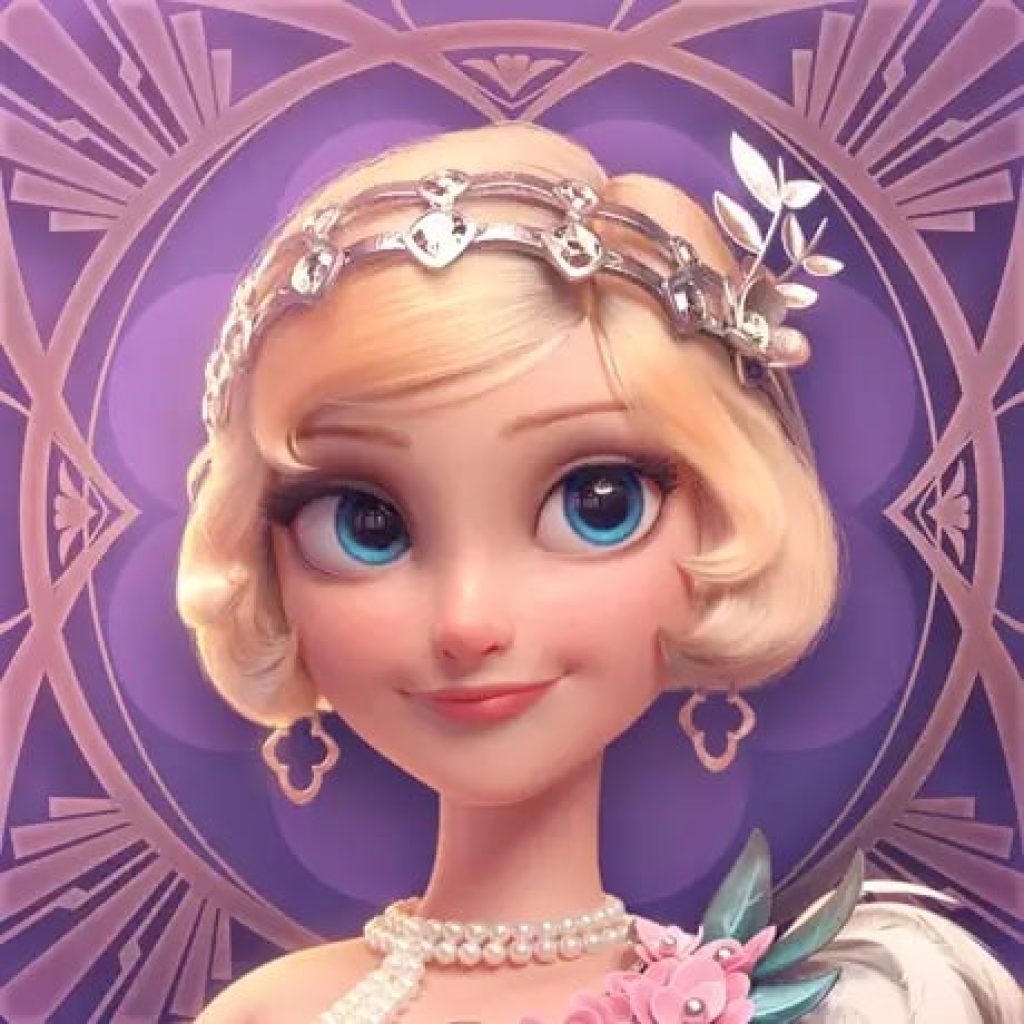 Did you dream as a child of becoming a real princess? With the app Time Princess: Dreamtopia it is possible!
The story begins with a plain old closet in your grandfather's house, which will help you move into a fairy-tale world.
Create your own character and experience the most vivid emotions together with him. Go on exciting journeys to save your kingdom from evil forces. Use the huge closet to find the perfect outfit for a ball or a romantic encounter.
Outfits for every taste await you here. All of them are made in the Rococo style of the 18th century. Choose a dress that is suitable for a long journey or a slow dance with a stranger.
Add jewels and accessories to fully match the demands of the royal court. Draw attention with good taste and excellent manners. Your companions along the way will be fun kittens to help collect the right materials and details.
Time Princess: Dreamtopia has a few twists and turns. Where the game will turn this time depends only on you. Making a decision, you will move in one direction or another.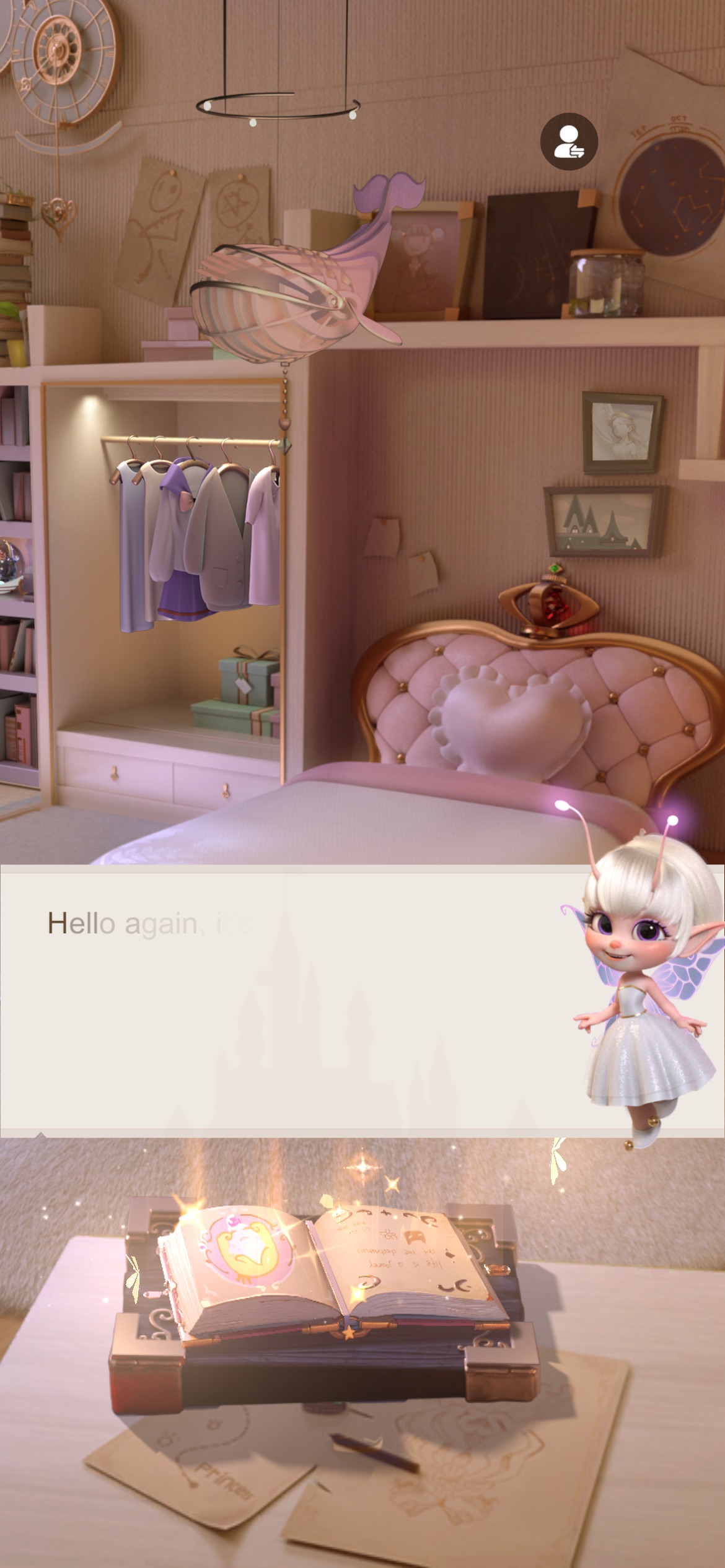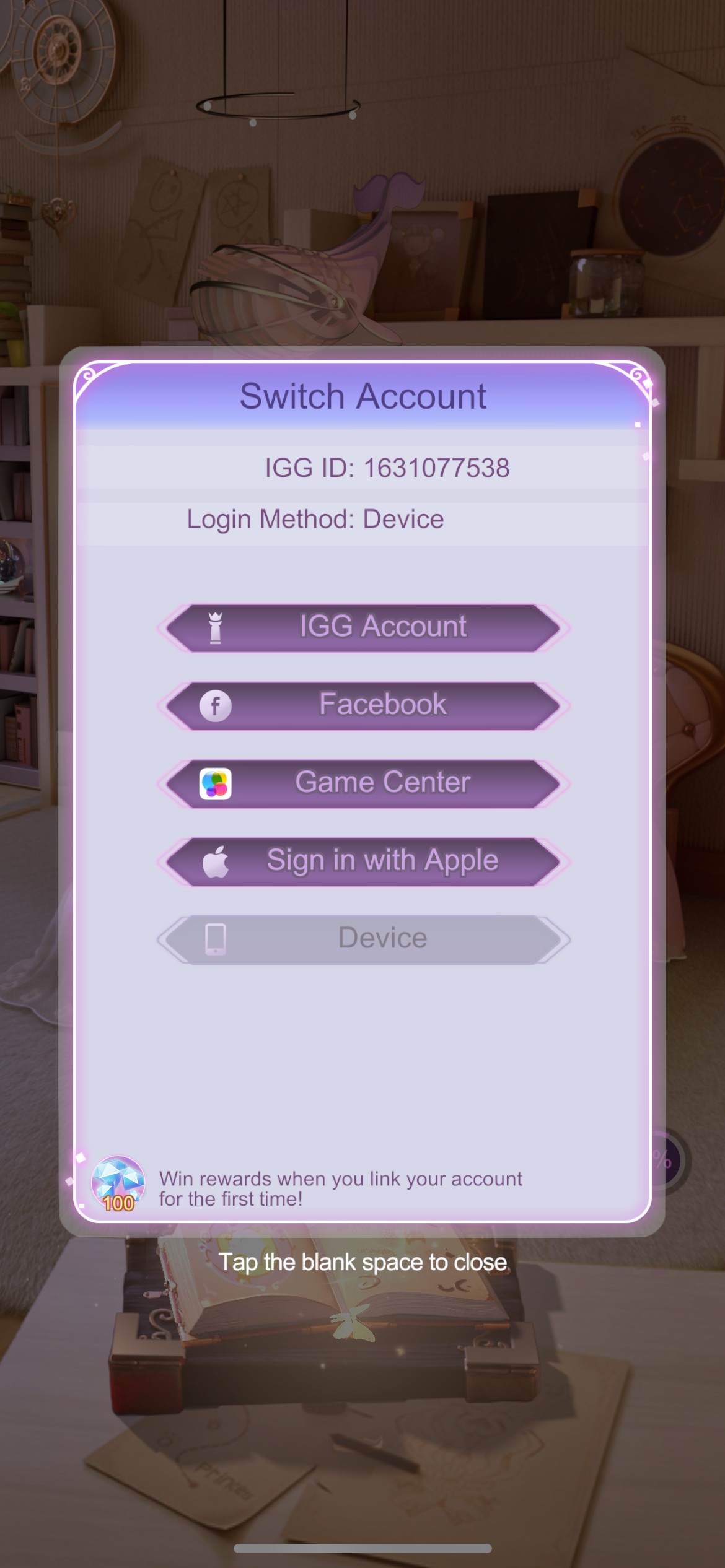 The end of the tale will be the logical conclusion of your fairytale journey. Interact with other players from all over the world, find friends of interest, and have fun.


You may also like: 15 Best Free Fashion Games for Android & iOS
Vlinder Princess Dress up game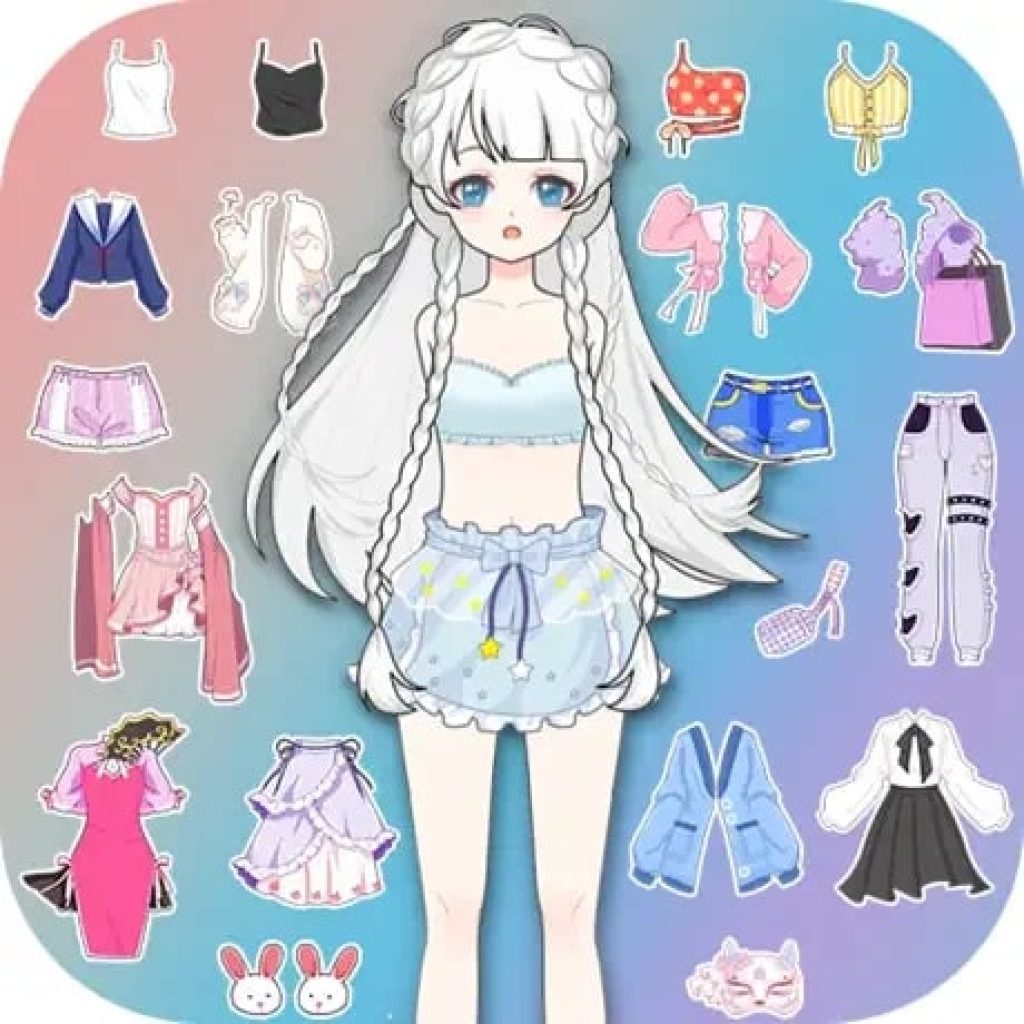 The largest selection of styles, models, and outfits to dress up in the Vlinder Princess Dress up game app. You'll find classic princess looks, gothic outfits, a mermaid costume, and even anime elements in free access.
This is a great option for those who like to create unusual images and mix different styles. For this, you have a whole beauty salon with a huge number of tools and outfits.
Options for every taste, a huge selection of hairstyles, and a color palette. Stop listening to others and get creative.
Combine everything you see. Create unforgettable images in a new style. Forget about the accepted rules of combining colors and clothing items. Your anime models will amaze anyone and everyone. For makeup, there are a variety of brushes, foundations, blush, and lipstick.
Use combs with different shapes to create the desired hairstyle. Take photos of your models, show off your real portfolio, and discuss your work with friends and other participants. You can change the design of the rooms to your liking for a professional photo shoot.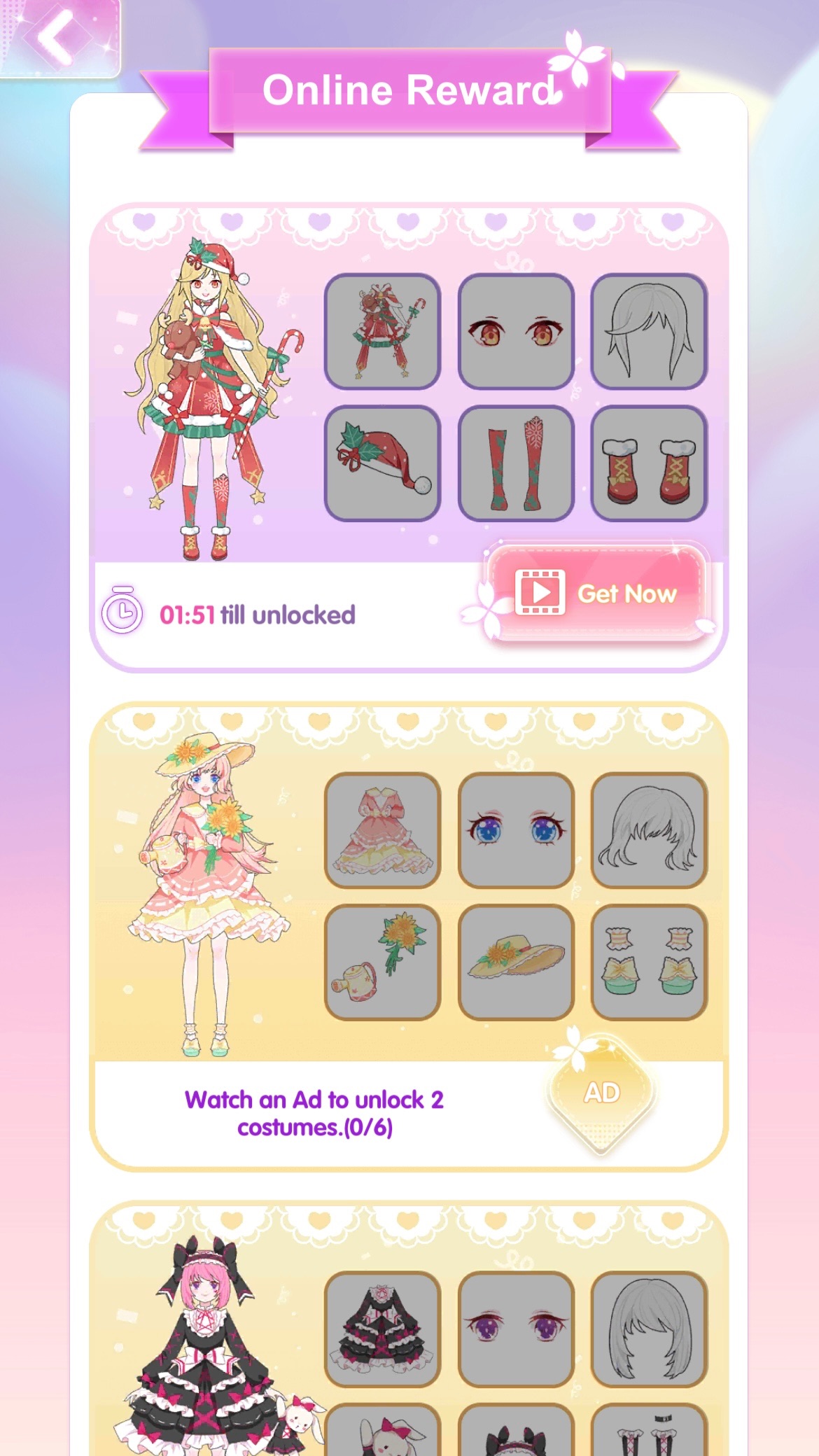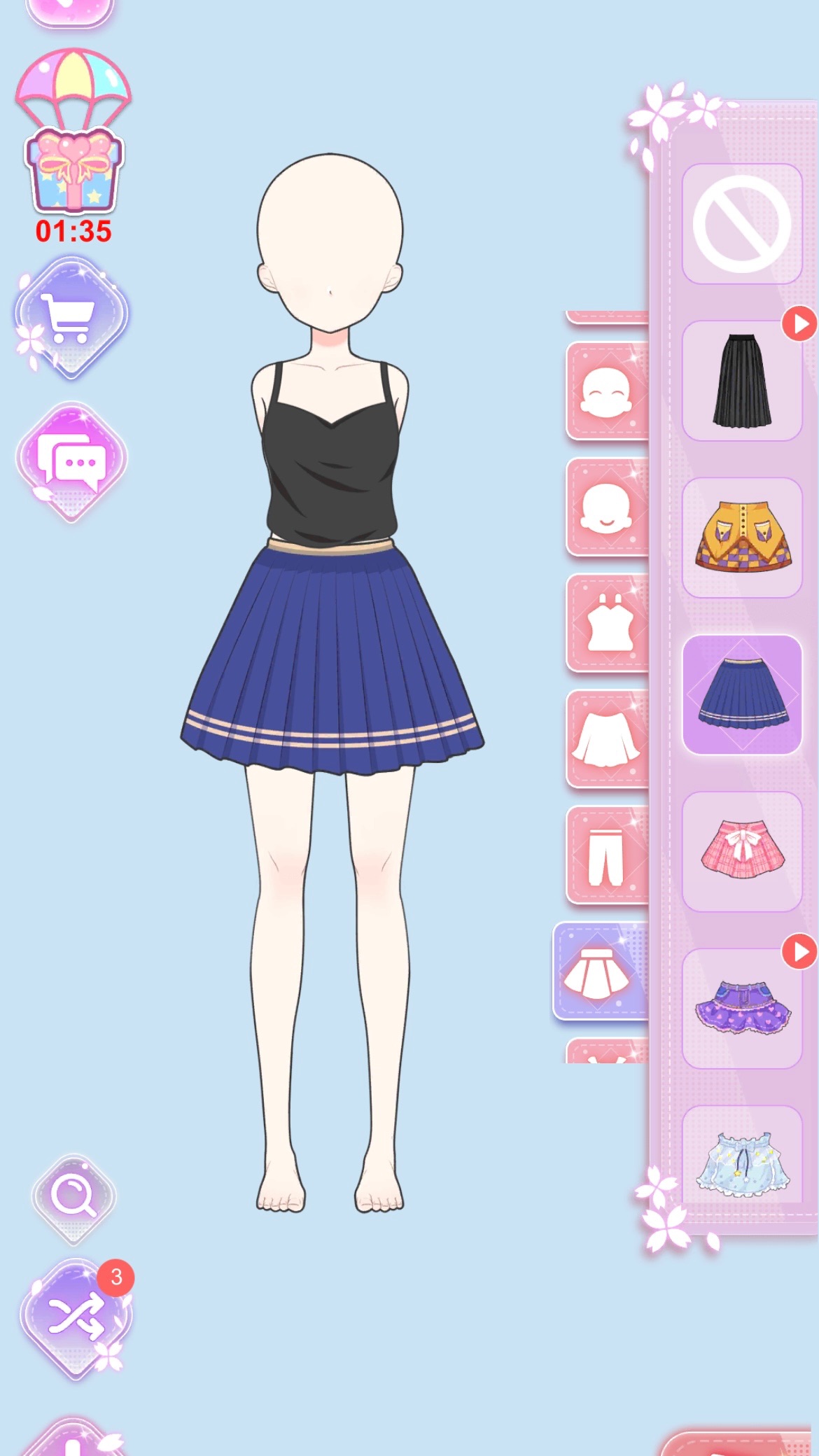 You don't have to pay for this game: get a beauty salon at your disposal for free. Get one step closer to magic and beauty with Vlinder Princess Dress up game.


Magic Princess: Dress Up Games
Do you want to dress up as a real princess? Fashionable simulation game for girls of all ages. Fans of anime will find room for their imagination. A chic selection of outfits and elegant accessories in every style.
With your help, the princess is sure to become the star of the ball. Dress up your models, hold shows and photo shoots.
This game will help children develop a sense of style and teach them how to correctly match items of clothing. A game format and bright images will lift their spirits.
Magic Princess has thought of every detail. Start with the hairstyle of the beauty. Choose the right hair color and haircut, and add bright pins or a hoop. Your makeup deserves admiration. Stress your eyes, apply delicate lipstick, and accentuate your cheekbones with blush.
Pick a matching dress or costume. Do you love anime? You have a real collection of clothes in this style. The 3D game format makes the changes as realistic as possible. Control the models with a single touch. Recommend this app to your friends and together choose the most beautiful princess.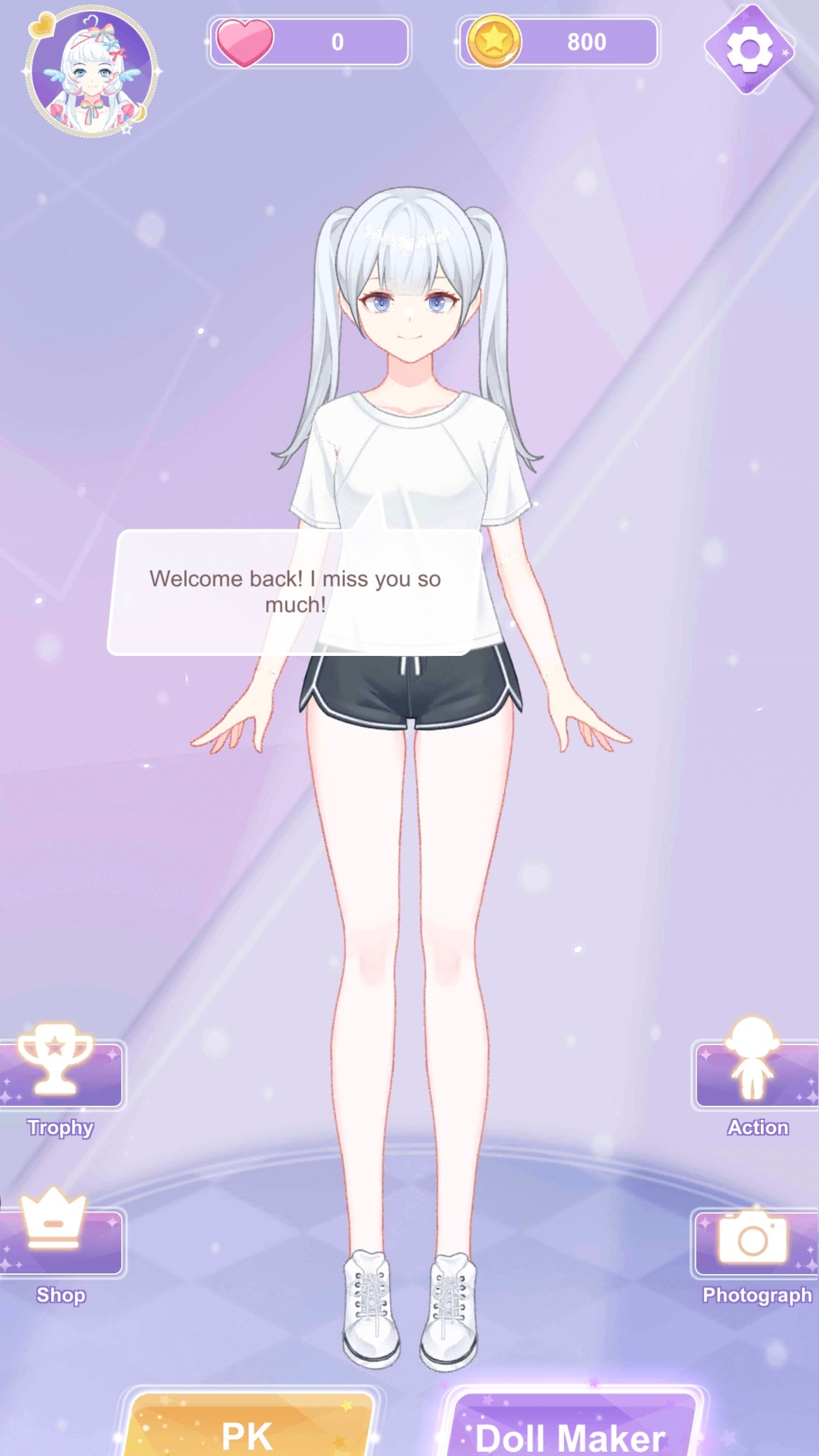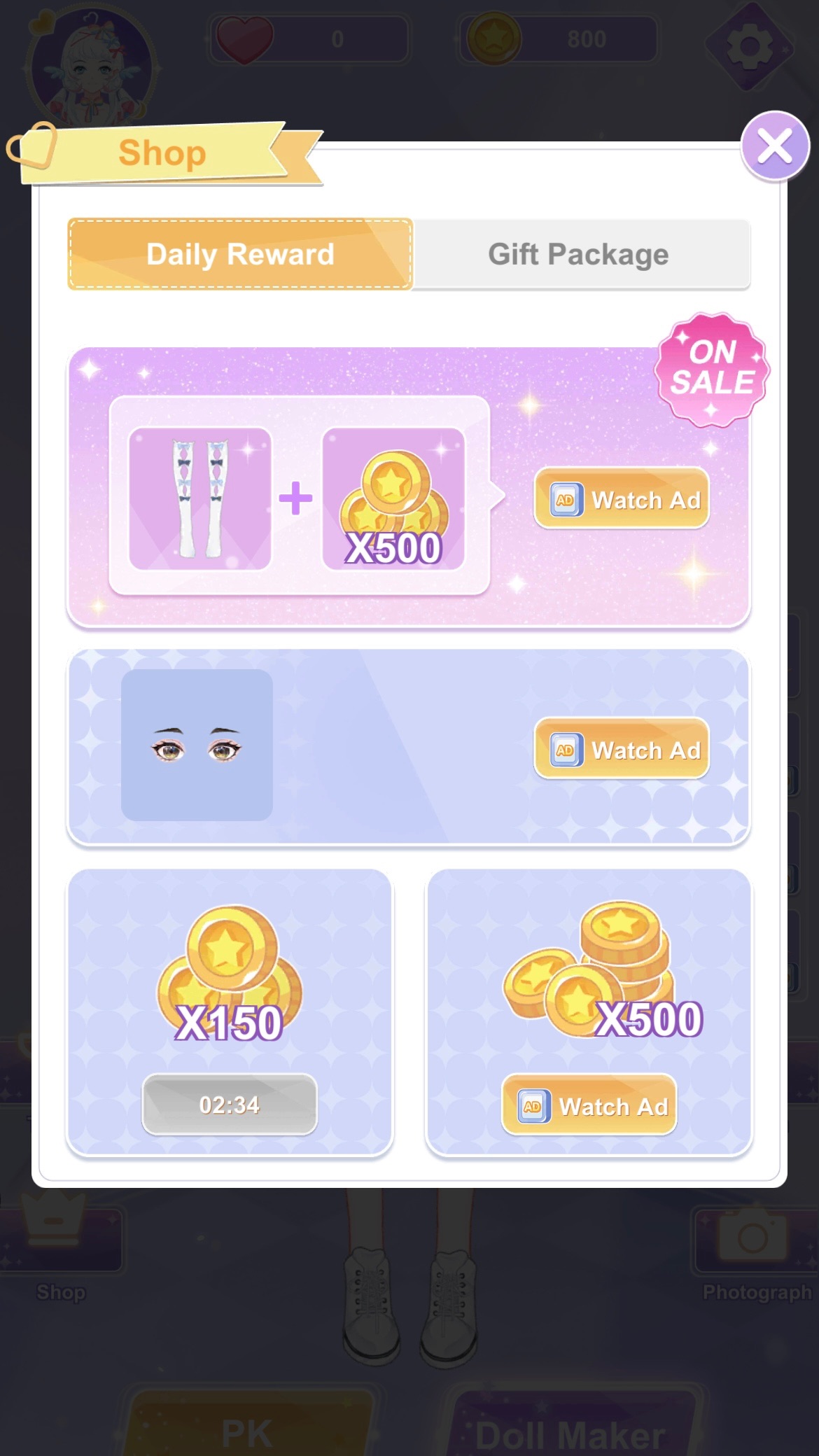 Don't leave the princess alone. Let the cute kittens and puppies keep her company. Change the design of the rooms at any time. Decorate the living room in red style, and the bedroom – in soft turquoise tones. Magic Princess is already waiting for you and your friends.


Princesses – Enchanted Castle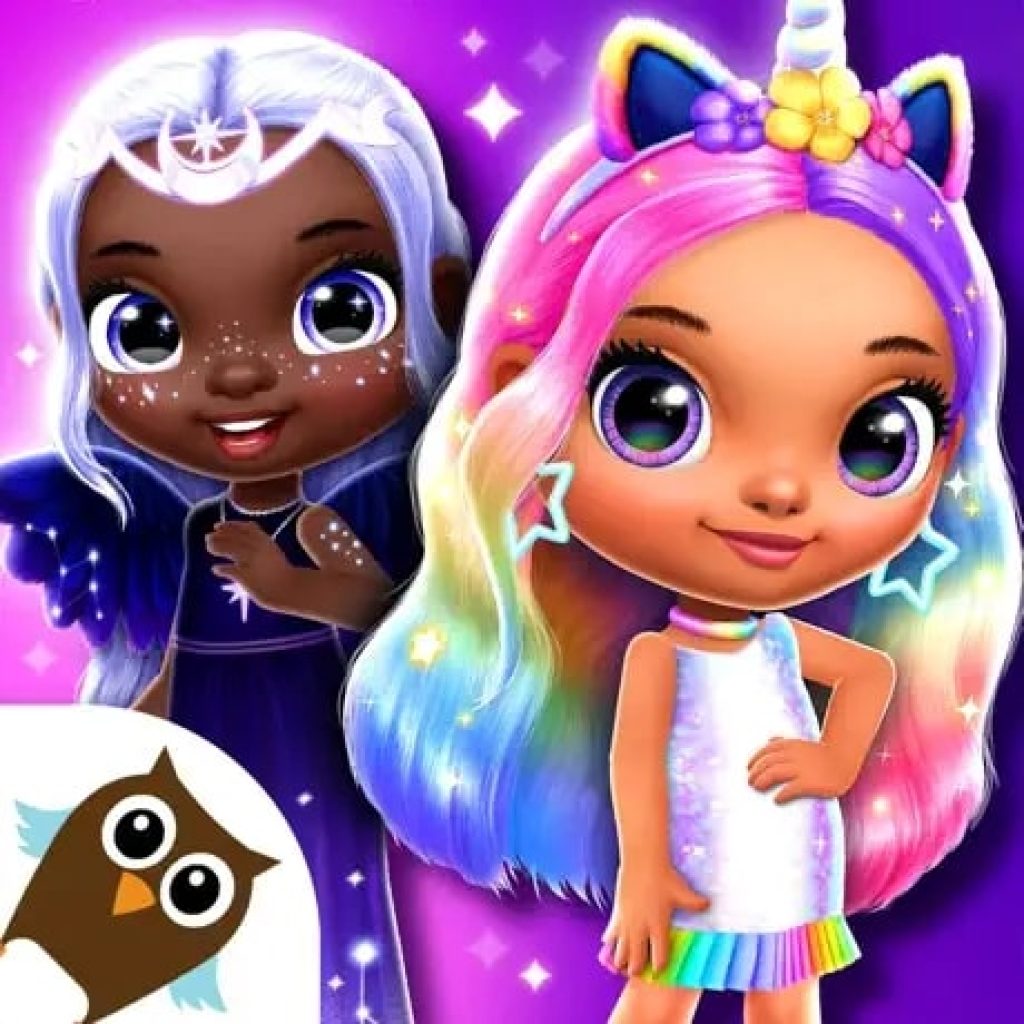 Princesses is a dynamic game that allows you to fully immerse yourself in the fantasy world of princesses.
Did you think wizards and dinosaurs didn't exist? Here you will get to know real princesses, help them choose the best dress, and do the most fashionable makeup. Besides, you have to track life in a large castle.
All the inhabitants of the castle need your help, from the faithful maids to the cute dragons. This fantasy game does not follow the rules of our world and will pleasantly surprise you with its bright colors.
Several princesses live in your castle at the same time. Each of them needs the services of a stylist. Take on this pleasant job and work with each girl's closet. As the game progresses you will be able to unlock different items of clothing, accessories, and entire rooms.
In each location, you will find new features and challenges. You will also have to deal with everyday life in the castle. This simulator helps you understand the importance of mundane tasks. Try to cope with this difficult, but so interesting task.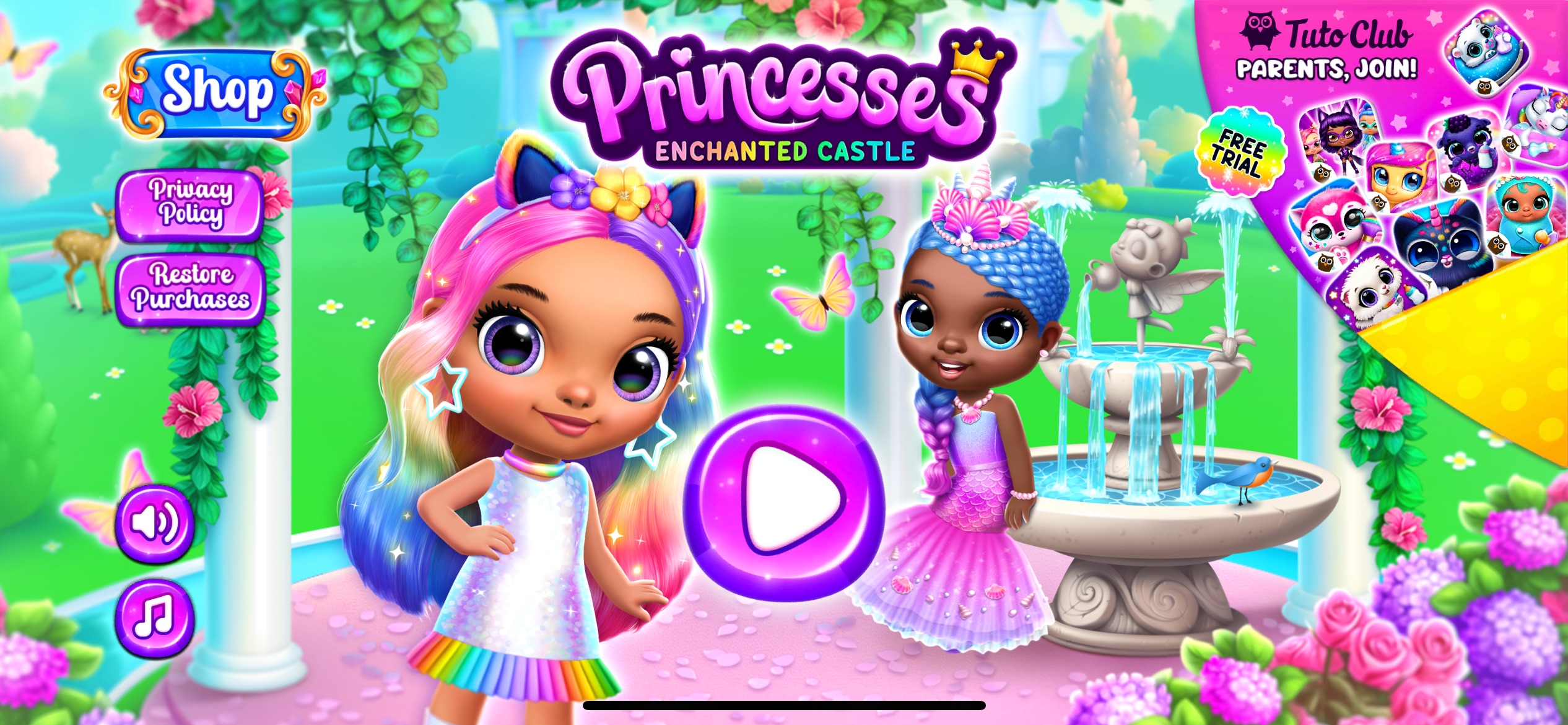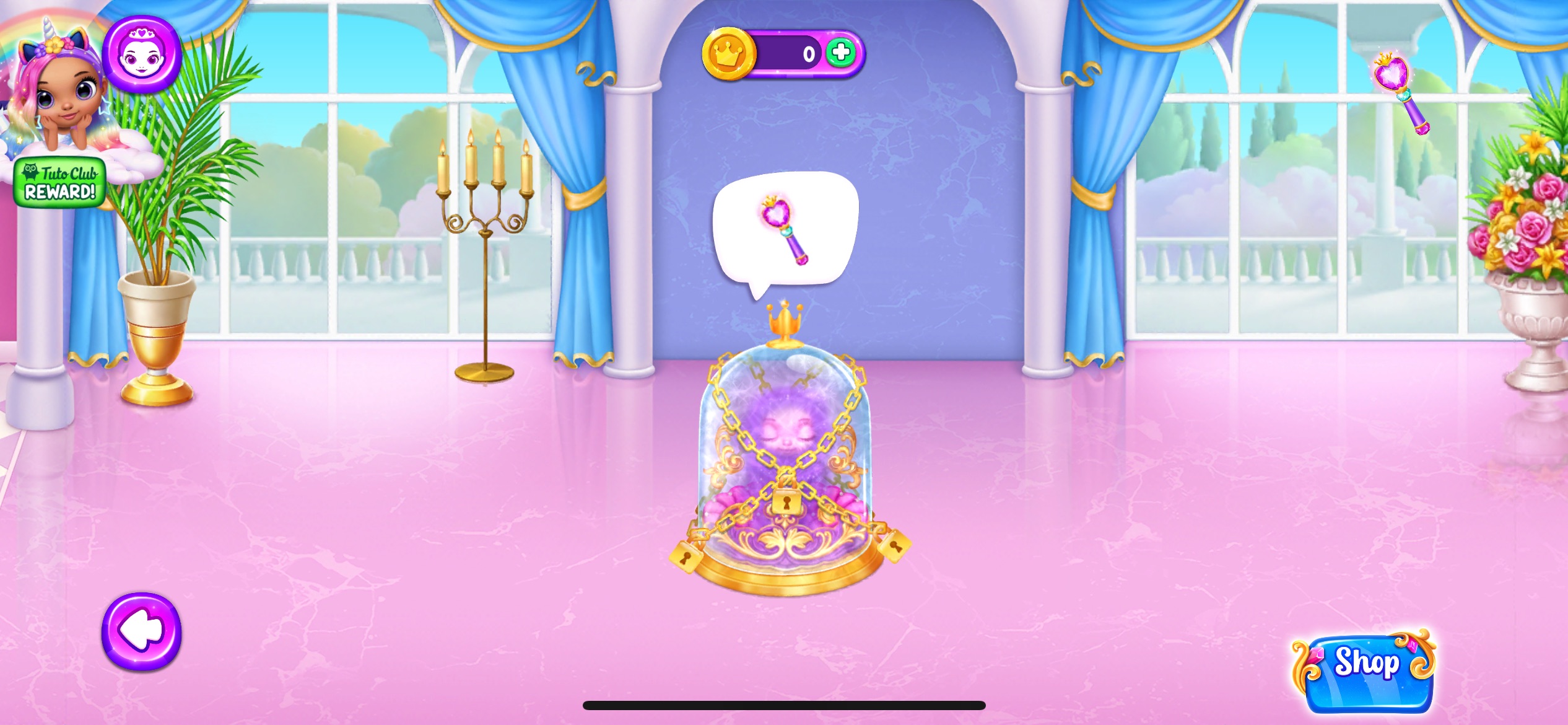 Princesses – Enchanted Castle is designed for girls of all ages. A pleasant atmosphere, many tasks of varying difficulty, and bright outfits will make the game as enjoyable as possible.


You may also like: 7 Best Moana Games for Android & iOS
My Little Princess Castle Game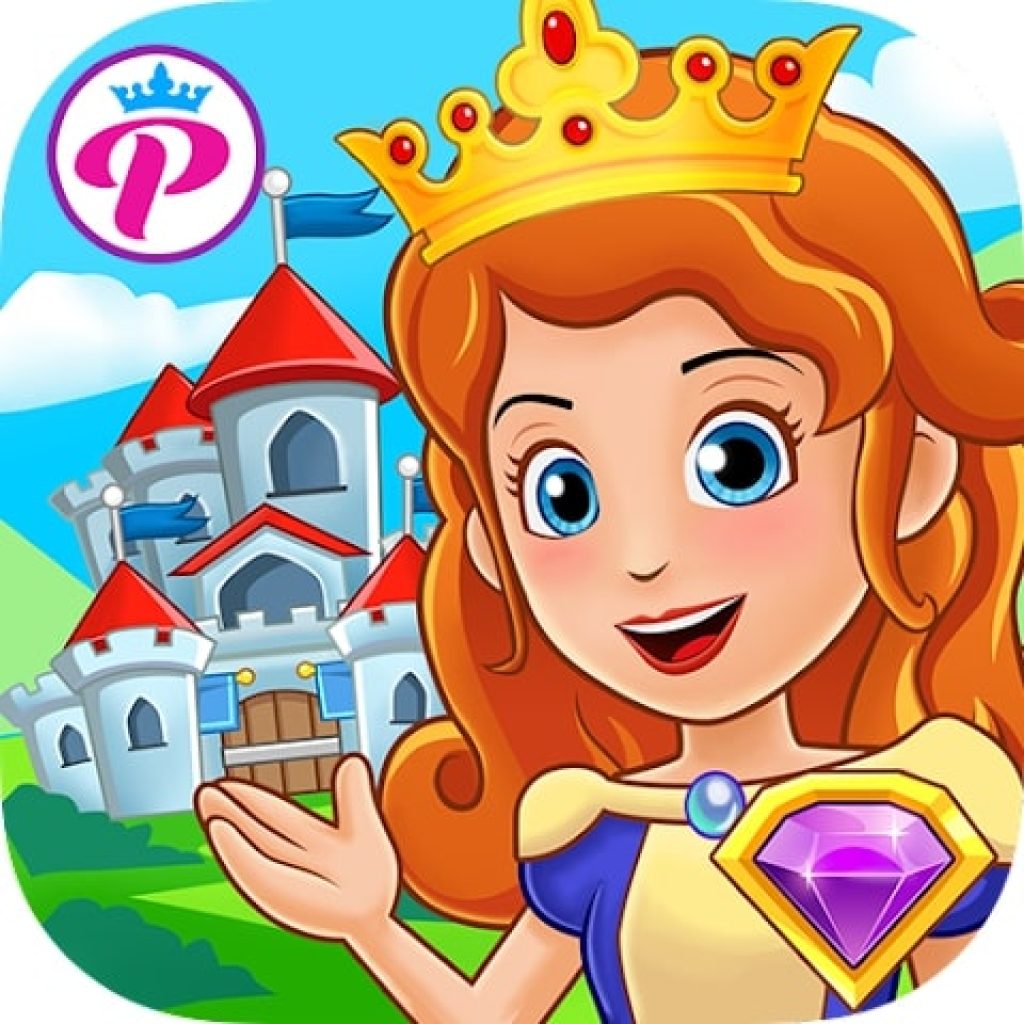 My Little Princess has become another gem in the My Town collection. Pleasant graphics and a complete absence of negative emotions, allow even the youngest users to play with pleasure.
Find yourself in a real castle, where the palace life runs its course. Organize a dinner party, a real ball, or even a royal wedding. Take care of all the residents, including the most real princesses.
This app will completely replace the expensive house for Barbie. Now all you need to play daughters-mother is a phone. All the characters are distinguished by their cute appearance. The whole royal family, their friends, and servants are gathered here.
Besides, you will have to find yourself surrounded by real witches, who are not at all as evil as they are presented. Dress the little princess according to all the rules of etiquette.
Don't forget the fashion accessories and expensive jewelry. My Little Princess is suitable for children's company, as it supports multi-touch mode.
Delight your charges with new dishes for dinner. Make a general cleaning before the meeting of important guests. Do not forget the desires and preferences of the inhabitants of the castle.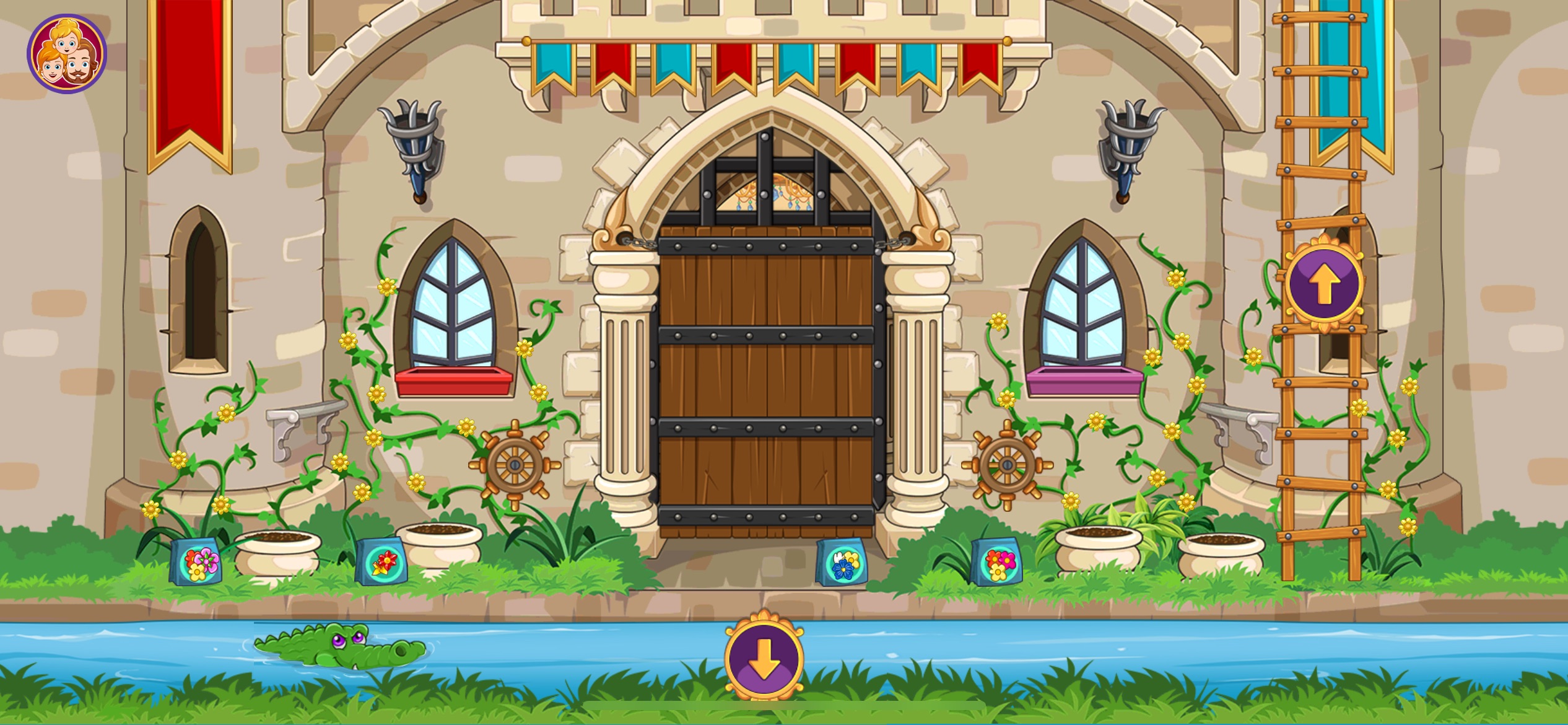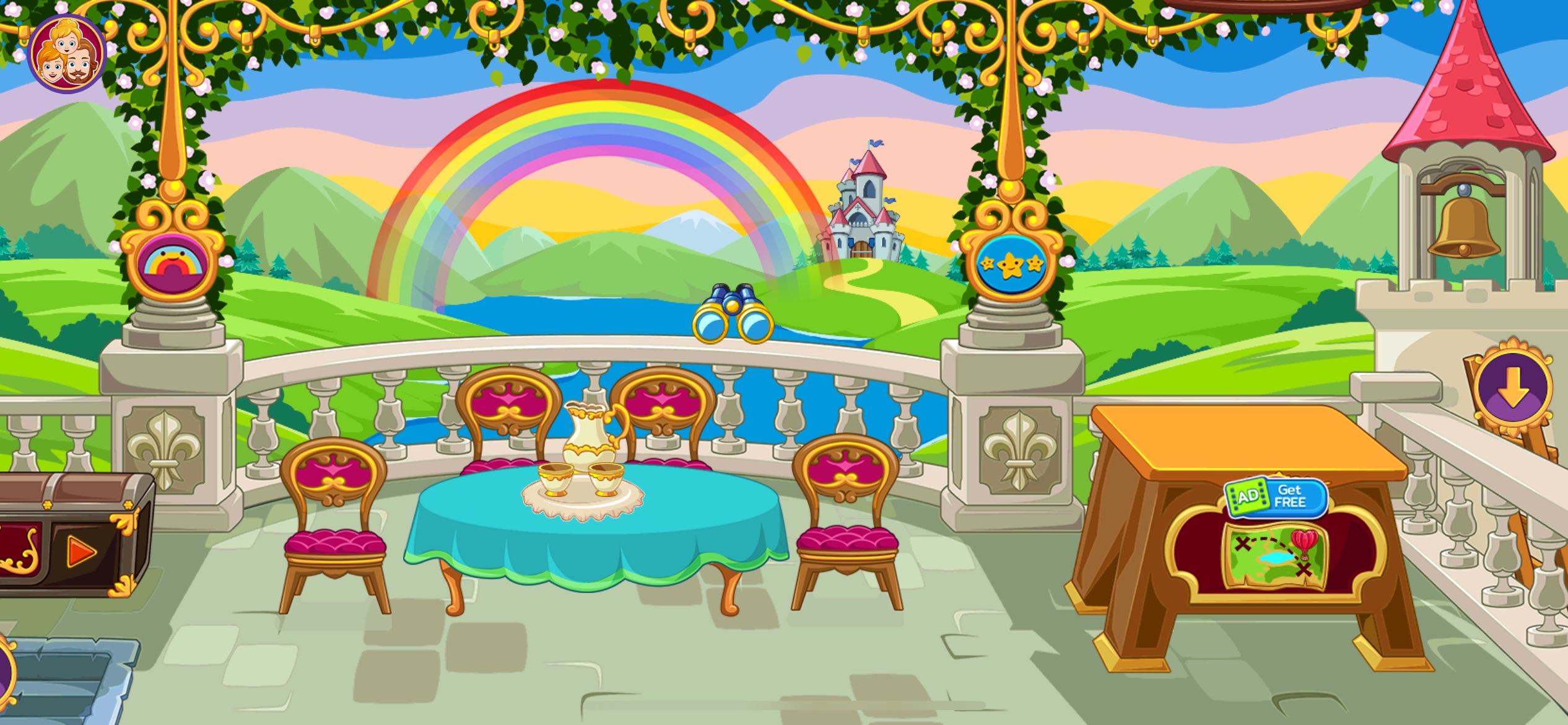 Use unique masks and carnival costumes for the party. Pick the most perfect dress for the New Year's Eve ball. A little magic will add unexpected surprises and pleasant moments to the game.


Tizi World Princess Town Games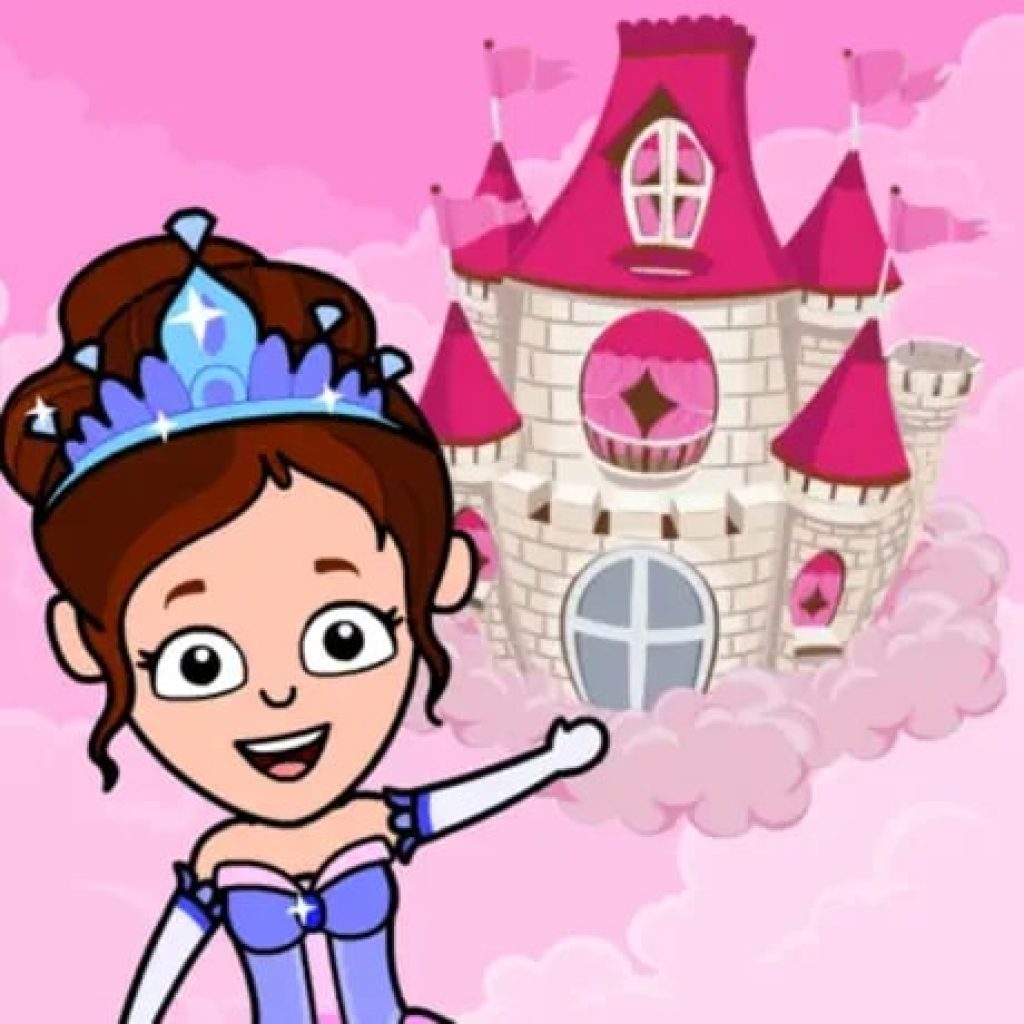 What will you find in Tizi World Princess Town Games? Lots of fun, unusual costumes, and lots of princesses. Create your own personal castle, where you can control all the activities.
Your characters will be able to change outfits and hairstyles, invite friends over and run the castle business.
For the first time, the royal palace opens its doors. You will be able to take part in the preparation and holding of a real ball. You will have to set up the daily life of each character, from the princess to the maid.
Start the game from the beginning. Try to create a princess of your choice. Make a chic hairstyle, add a lot of important details to the usual dress, and make the image complete. Choose between a tiara, a crown, and a gold hoop.
Every room in the castle holds its own secrets. Explore every corner of the throne room to unravel the royal secrets. While the royals are enjoying a delicious dinner sitting on their thrones, go around the room looking for strange things.
In the kitchen, you can instantly create incredible dishes worthy of princes and princesses. It is in the bedroom where the closet is located, where many outfits and accessories are collected.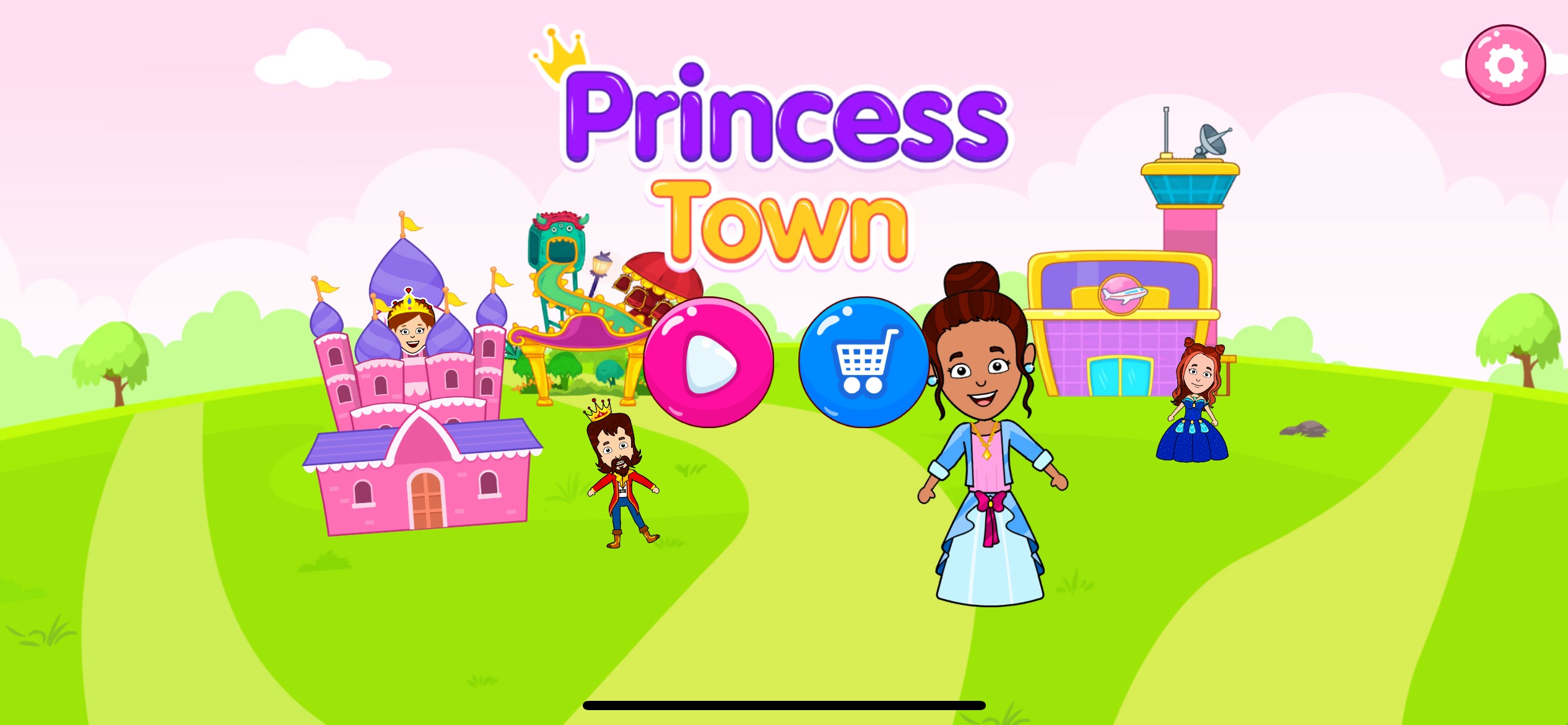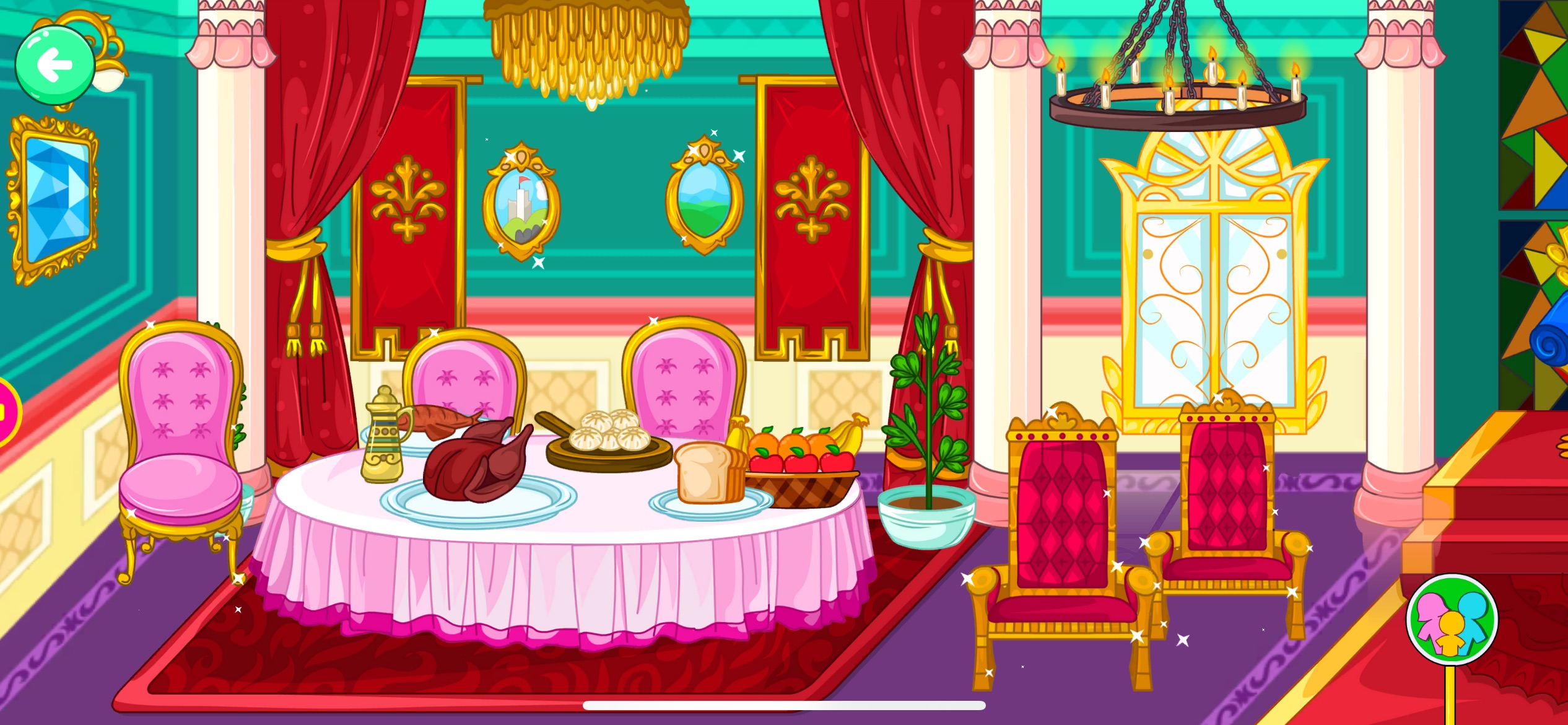 Now you are not only a friend of the princess, but also her personal stylist. Do everything possible for the prosperity of your castle in the Tizi World Princess Town Games.


You may also like: 14 Best Defend The Castle Games for Android & iOS
Pretty Little Princess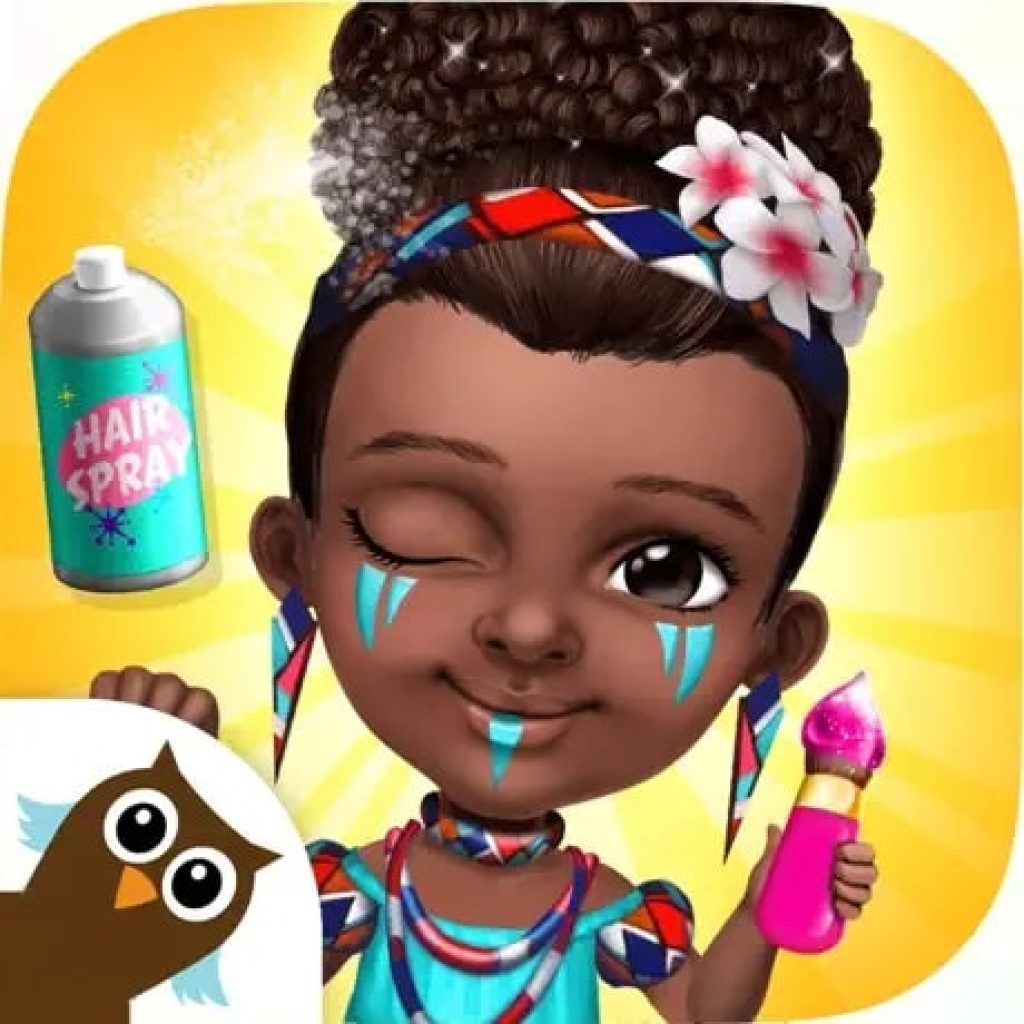 Have you ever chosen a closet for a real princess? Embark on a fascinating journey with Pretty Little Princess.
In front of you are four princesses, each of whom wants to become irresistible. In your power to help them achieve a perfect result, but you will have to try.
Each of the princesses has a different taste in clothes and jewelry. To please the girls, you need to approach this activity creatively.
Choose the right tools for a fashionable haircut or create a hairstyle. Straighten, and curl hair, use hats or hairpins. Make the princesses even more beautiful with professional makeup. Don't forget that it should match the princess' hair and clothes.
Open the closet and admire a set of clothes for all tastes. There are dresses for horseback riding, fall ball, and hiking. Combine all the pieces to get a chic result. You can spend as much time as you wish on gathering. There are no age restrictions and no time limits.
The whole game is at a leisurely pace and allows you to fully enjoy dressing up beautiful princesses. The more time you spend in the game, the more details and accessories will be available for use.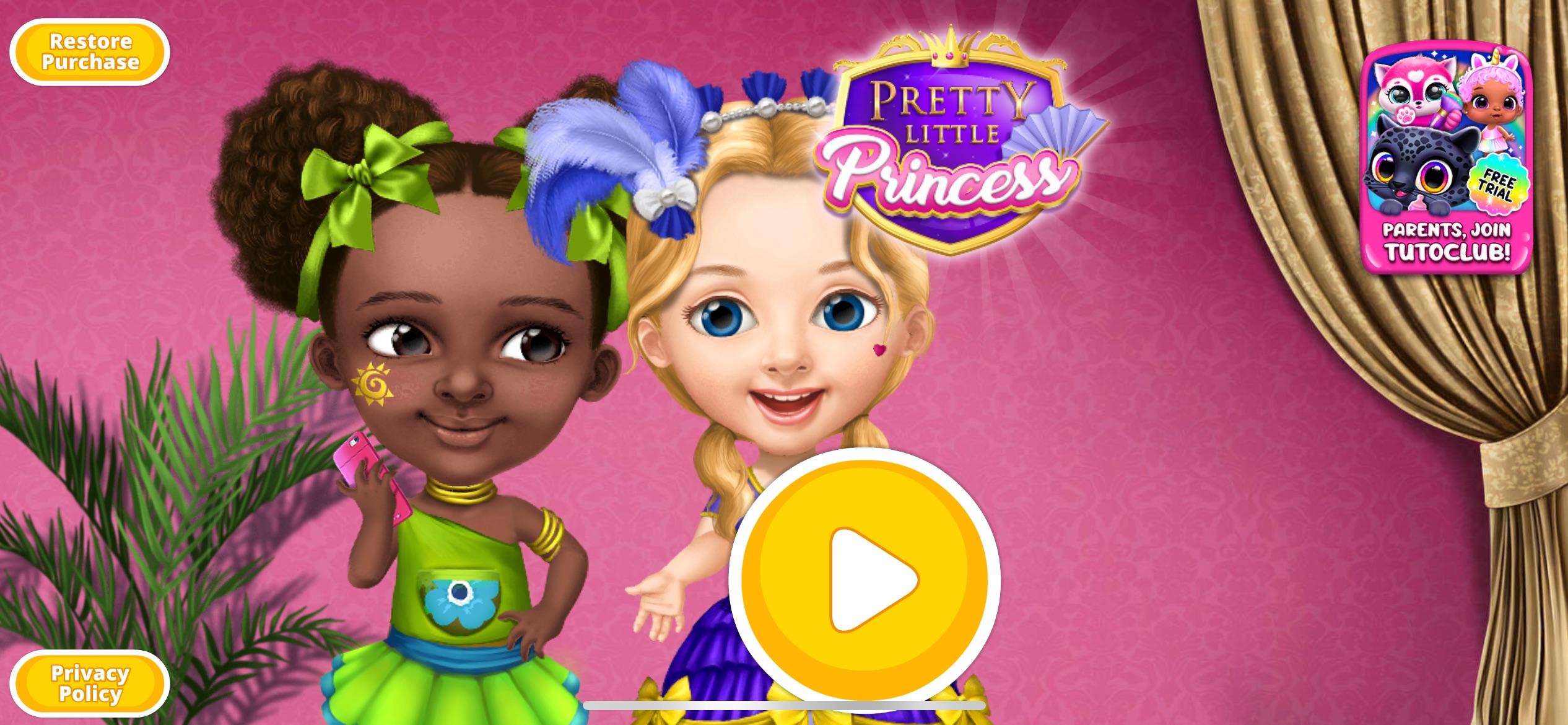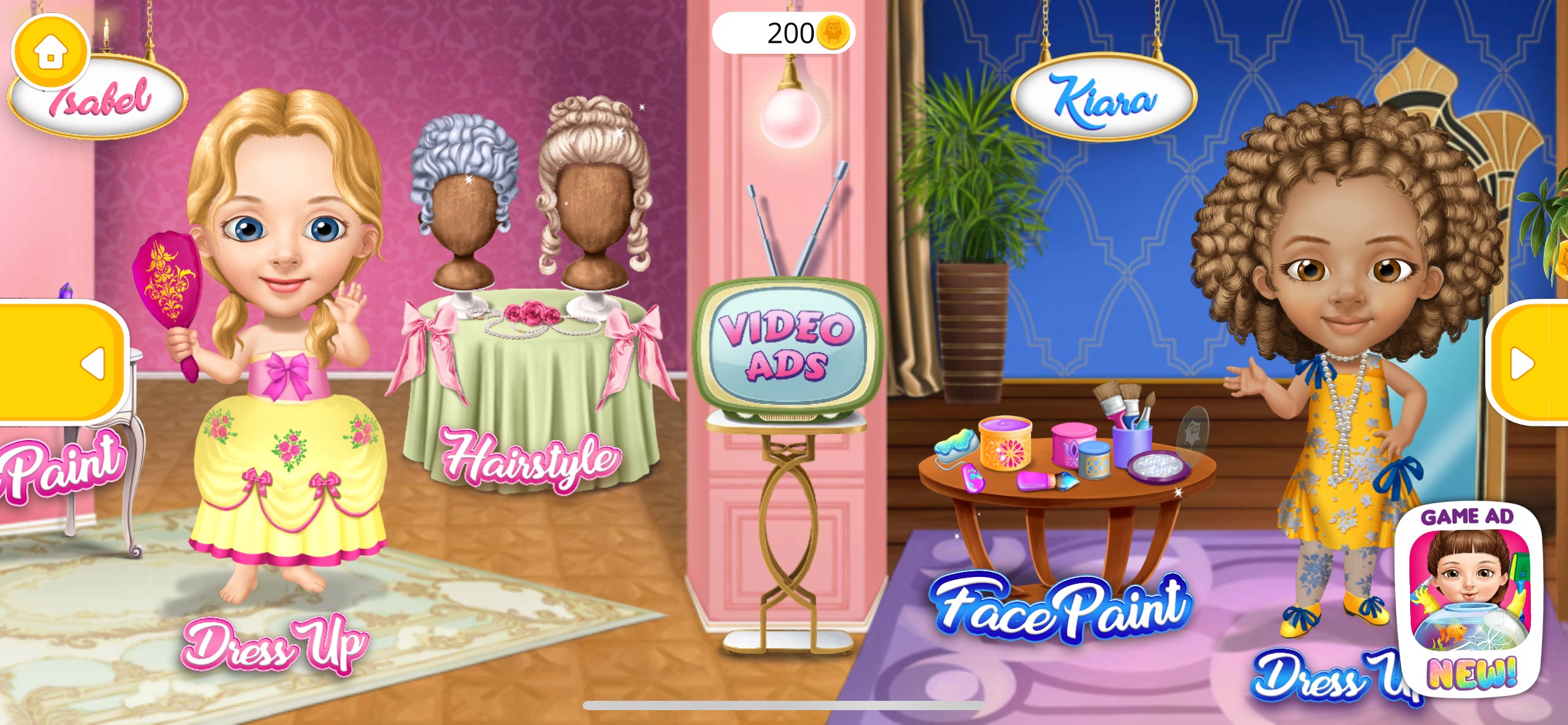 Collect coins to pay for fancy purchases. All of this is in free format, but you can buy individual game elements for money if you wish.