Skin rashes can appear at the most unexpected moment and bring a lot of inconvenience into your life. It is necessary to carry out timely and regular skin analysis, so as not to miss the emergence and development of the disease.
So, by timely problem detection in the body, you can see a doctor and avoid negative health consequences.
These best rash identifier apps for Android & iOS will help you to get preliminary information about the disease, with which you can later contact your doctor. Let's take a look at their features and advantages.
AI Dermatologist: Skin Scanner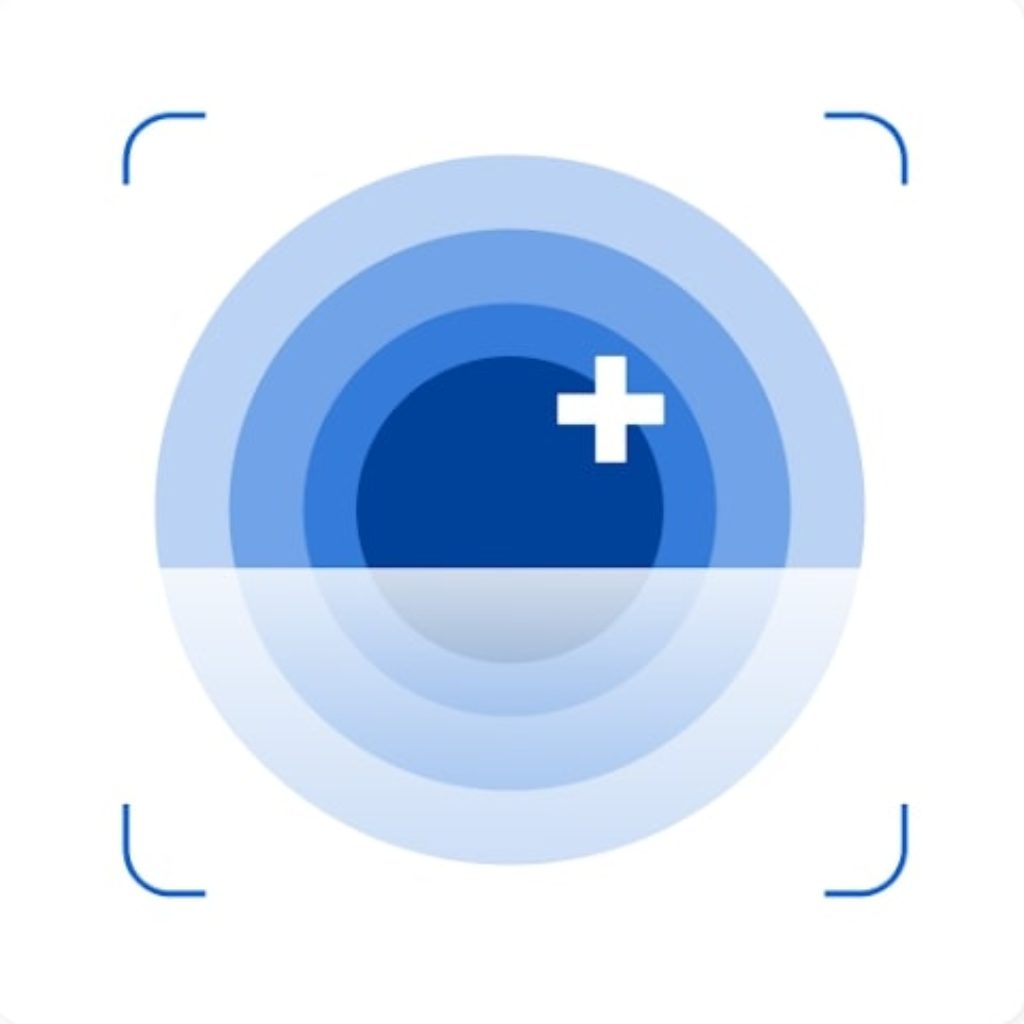 Al Dermatologist is a mobile app designed to provide users with high-quality medical consultations with experienced dermatologists right on their smartphones.
Regardless of your location or time of day, you can always get expert help and advice from skin experts. Here you can upload photos of problem areas of your skin and describe your symptoms in detail.
You will get an assessment of your skin condition, allowing you to find out about any diseases or, on the contrary, to make sure you are healthy. One of the main advantages of the app is the protection of your personal data and the confidentiality of the process of its use.
The app provides an extensive knowledge base of various skin diseases, their symptoms, and treatments. It's handy for self-education and the ability to better understand and know how to properly care for your skin.
You will be able to track your treatment progress because the app stores all your data for the period of its use. The app does not replace a visit to the doctor – it only allows you to check the condition of your skin and skin formations.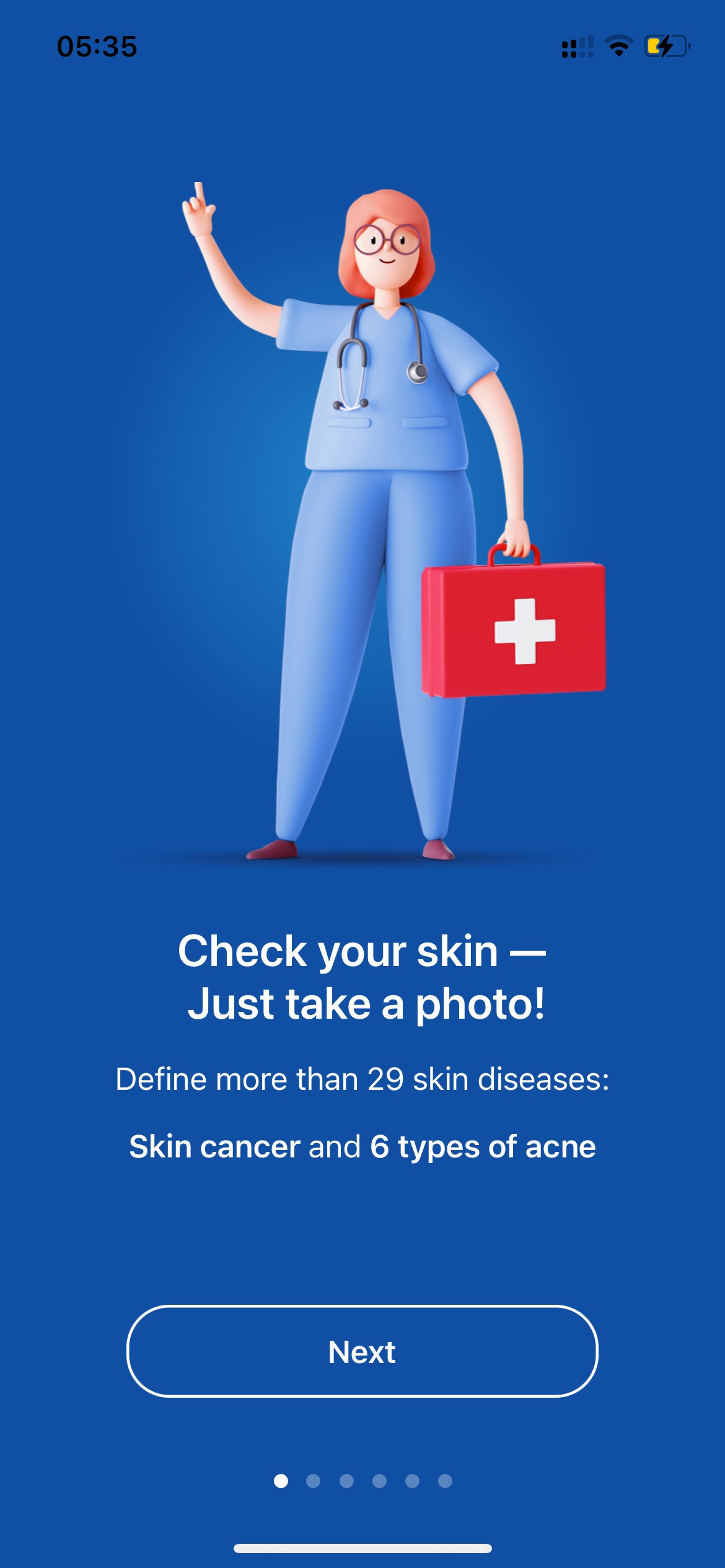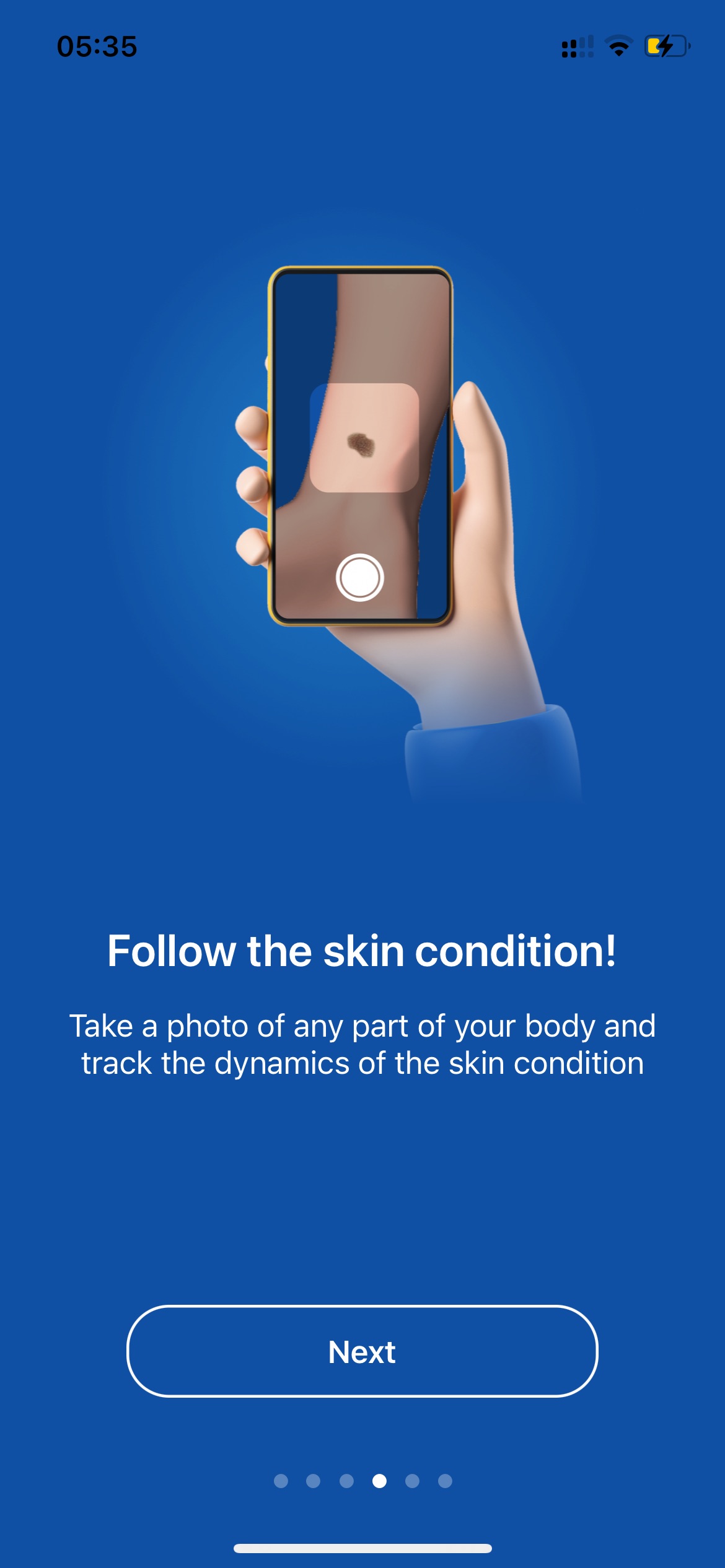 After receiving recommendations and skin analysis, you should consult your doctor and only then start treatment. Consultations and skin checks are available free of charge without any restrictions.


You may also like: 11 Free Skin Care Ingredients Checker Apps & Websites
Model Dermatol – Skin Disease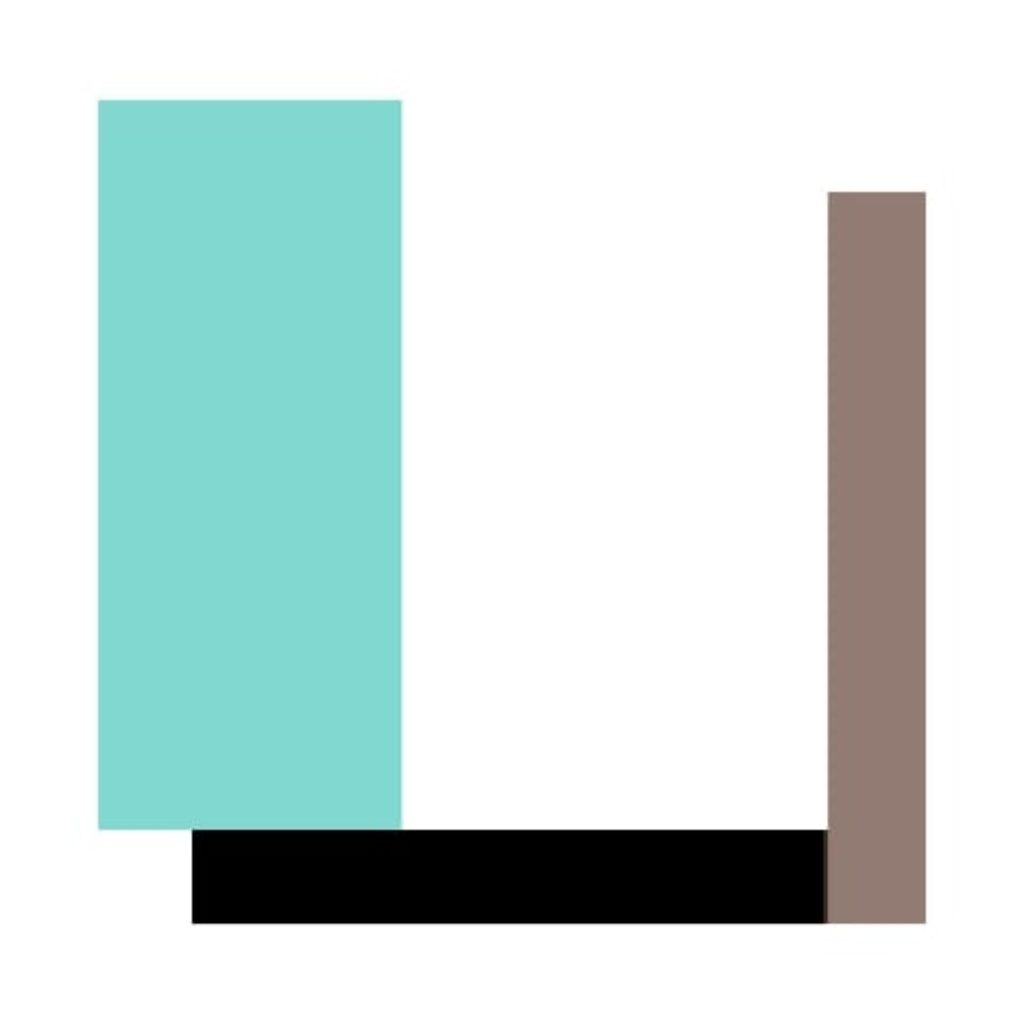 Model Dermatol is a unique app designed to help users check their skin condition. It contains an extensive database with information on thousands of reported skin diseases.
You can easily find and check each one by comparing it to your skin. To check your skin, all you need to do is take and upload a picture of the problem area.
Immediately afterward, the app will provide you with information on what kind of disease or neoplasm it is. Thanks to this guide, you will be able to decide if you need to see a dermatologist.
The app gives you the ability to self-check your moles and identify potentially dangerous changes. The app's unique algorithm allows you to analyze photos of moles and determine the presence of signs of melanoma or other types of skin cancer.
Model Dermatol provides the user with a detailed report on the condition of each mole and recommendations for further action.
The program offers an intuitive and easy-to-use interface. It is powered by artificial intelligence that is trained to recognize mole features specific to melanoma and other skin cancers.
Because of this, the app offers an accurate and reliable diagnosis. If signs of melanoma or other skin cancers are detected, the app provides users with detailed information on the next steps. This helps identify and treat skin problems in a timely manner.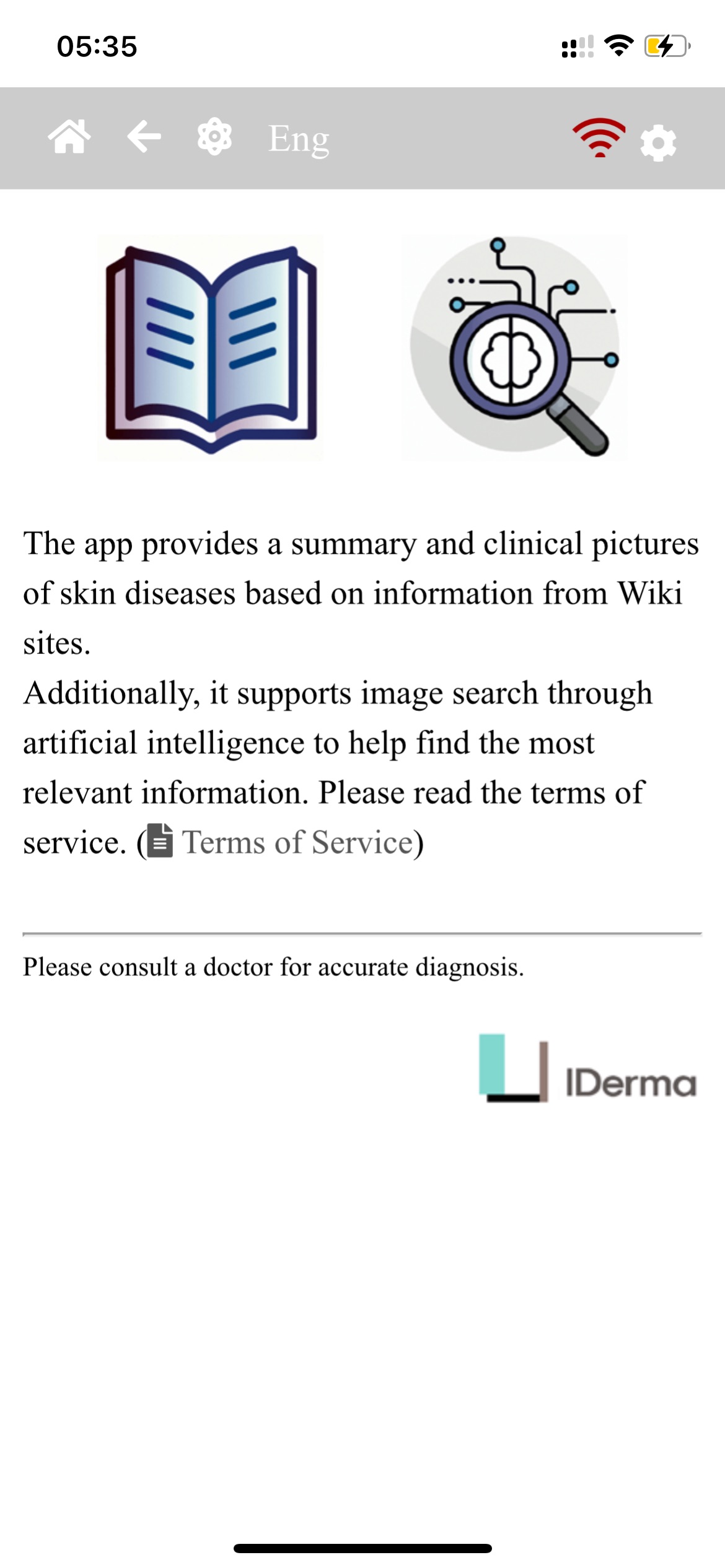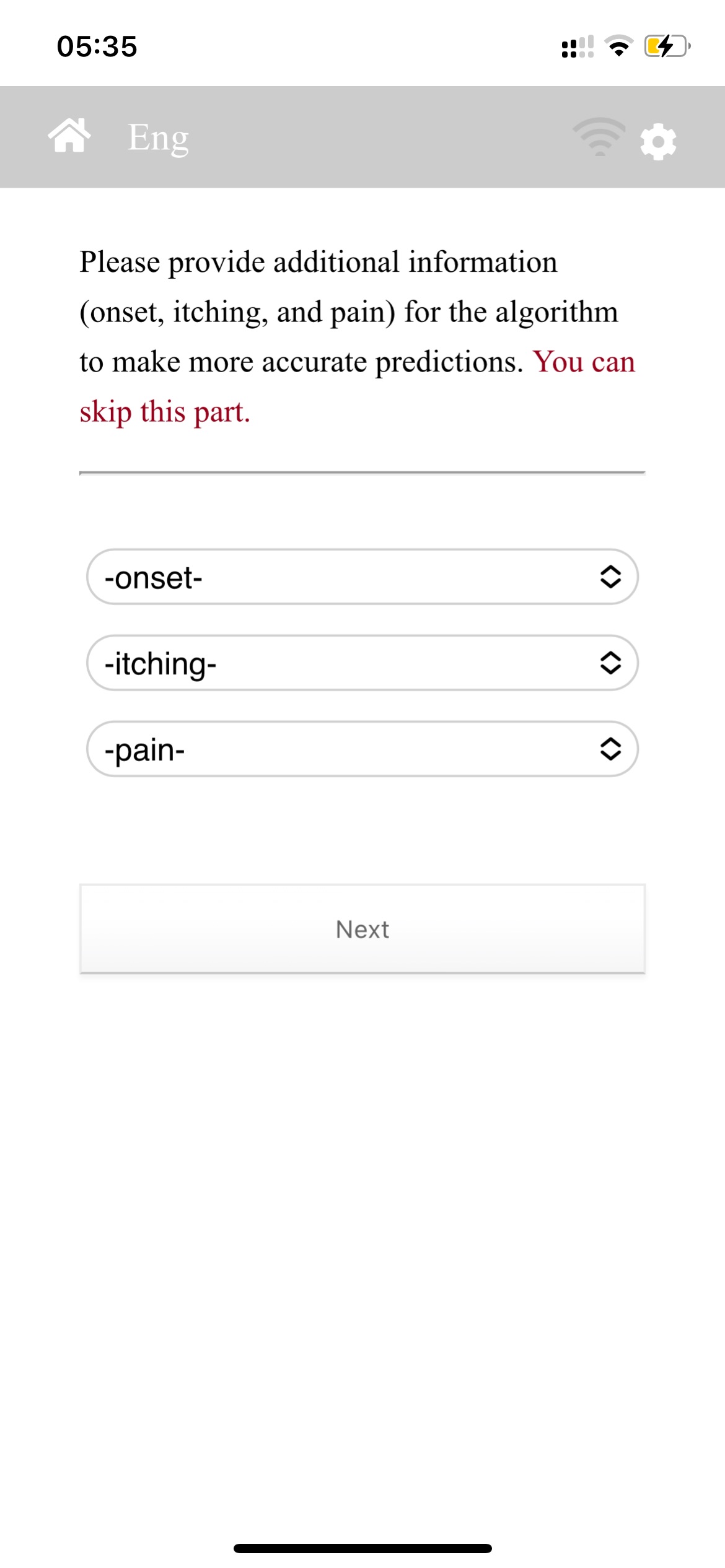 The app ensures the security and privacy of user data. All images are stored locally on the device and no data is shared with third parties.


Aysa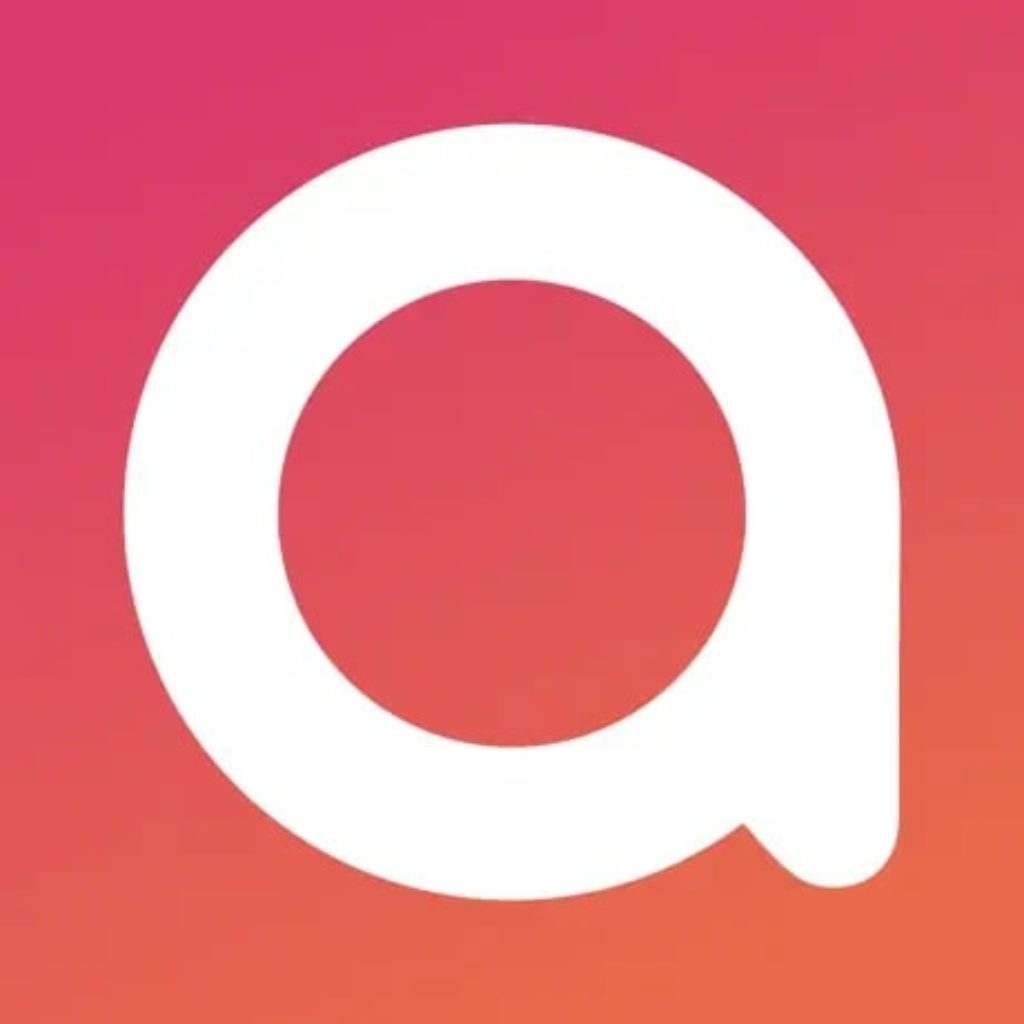 Aysa is an app that helps you independently conduct a preliminary analysis of your medical condition and get an accurate diagnosis.
Thanks to artificial intelligence technology, the app offers reliable and trustworthy information about a multitude of diseases and symptoms.
This allows you to make the right decisions about your health in a timely manner and contact your doctor for further consultation.
In addition to a comprehensive database with detailed information about a multitude of diseases, you will also find descriptions of the most common symptoms to help you determine your condition more accurately.
A custom questionnaire helps you systematically review your situation by asking a series of questions about your symptoms and the nature of your pain. With this innovative approach, the app will be able to provide you with the most accurate diagnosis recommendations.
All you have to do is upload a photo of your skin and get a detailed analysis. Comparing the photos allows you to clearly compare your own symptoms with those displayed in the examples.
Once you have a preliminary diagnosis, the app will provide you with several recommendations, including advice on seeing a doctor.
The app provides the highest level of privacy and protection for your medical data. Your information is securely protected and will only be used to analyze and determine a possible diagnosis.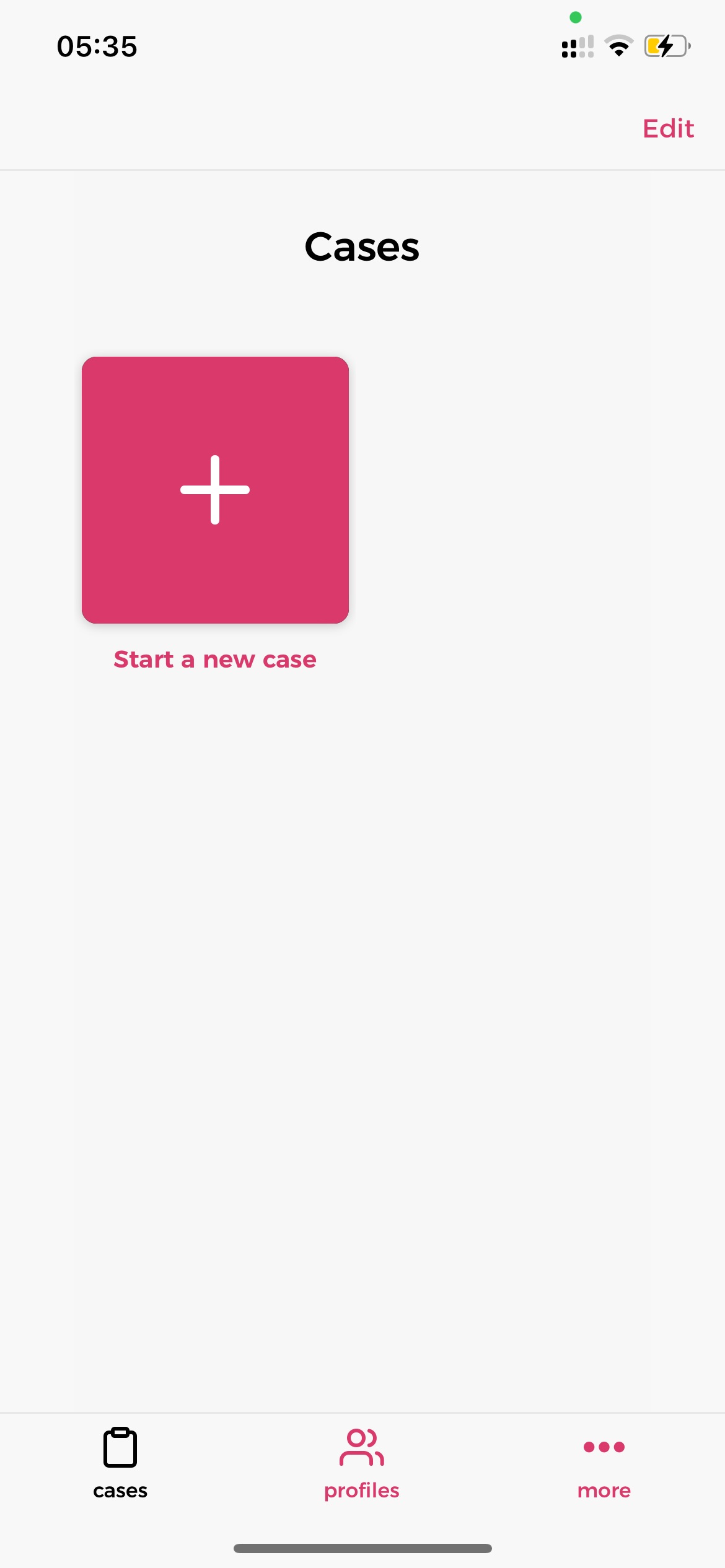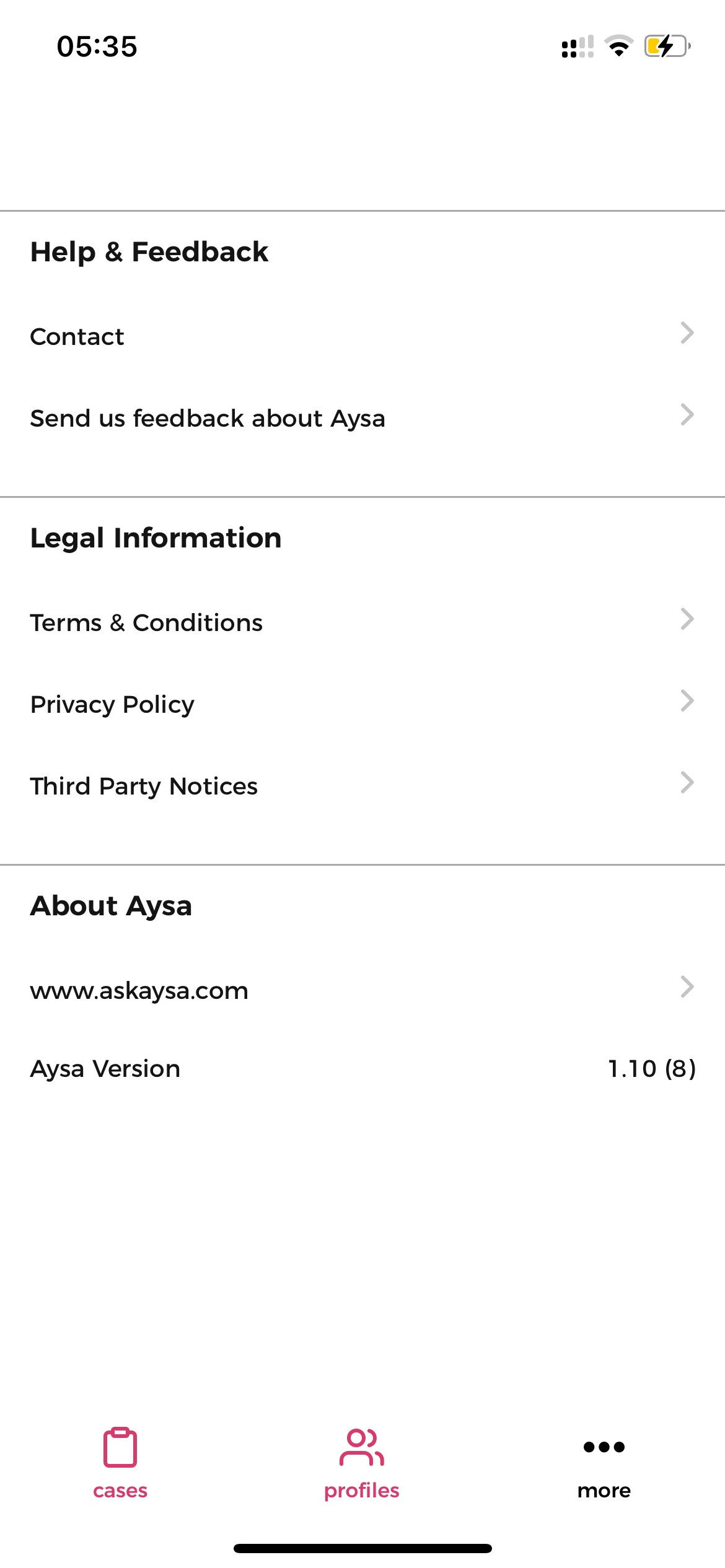 The app is not intended for self-diagnosis and treatment. In all cases, you should contact your physician or dermatology specialist for a final diagnosis and treatment.


VisualDx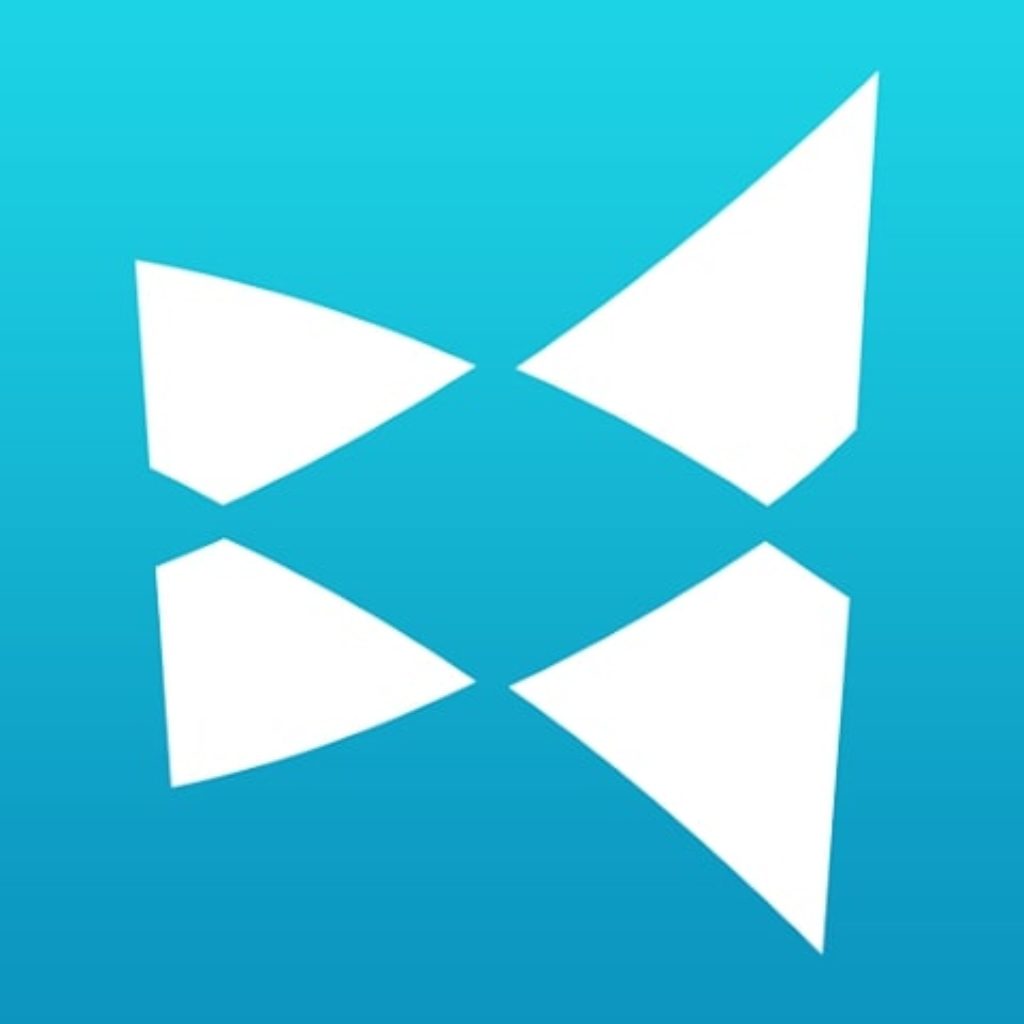 VisualDx is a versatile app that provides access to the most comprehensive medical encyclopedia in your pocket.
The app has an extensive database with quality clinical images that allow you to better understand and visualize the symptoms of the disease.
It makes the process of differential diagnosis much easier and helps doctors and medical students improve their skills.
VisualDx is a complete encyclopedia that covers more than 30 specialties and more than 3,000 pathologies of varying complexity. With the app, you can explore information about common diseases, view icons for various dermatologic pathologies, and learn about possible treatments.
Whether you are a doctor, a medical student, or just interested in health, the app provides reliable and extensive knowledge about diseases in a convenient and accessible format.
Here you'll be able to look at each disease with different examples and pictures, allowing you to identify it much faster and with maximum accuracy in your life. You can also read detailed information on each of the diseases.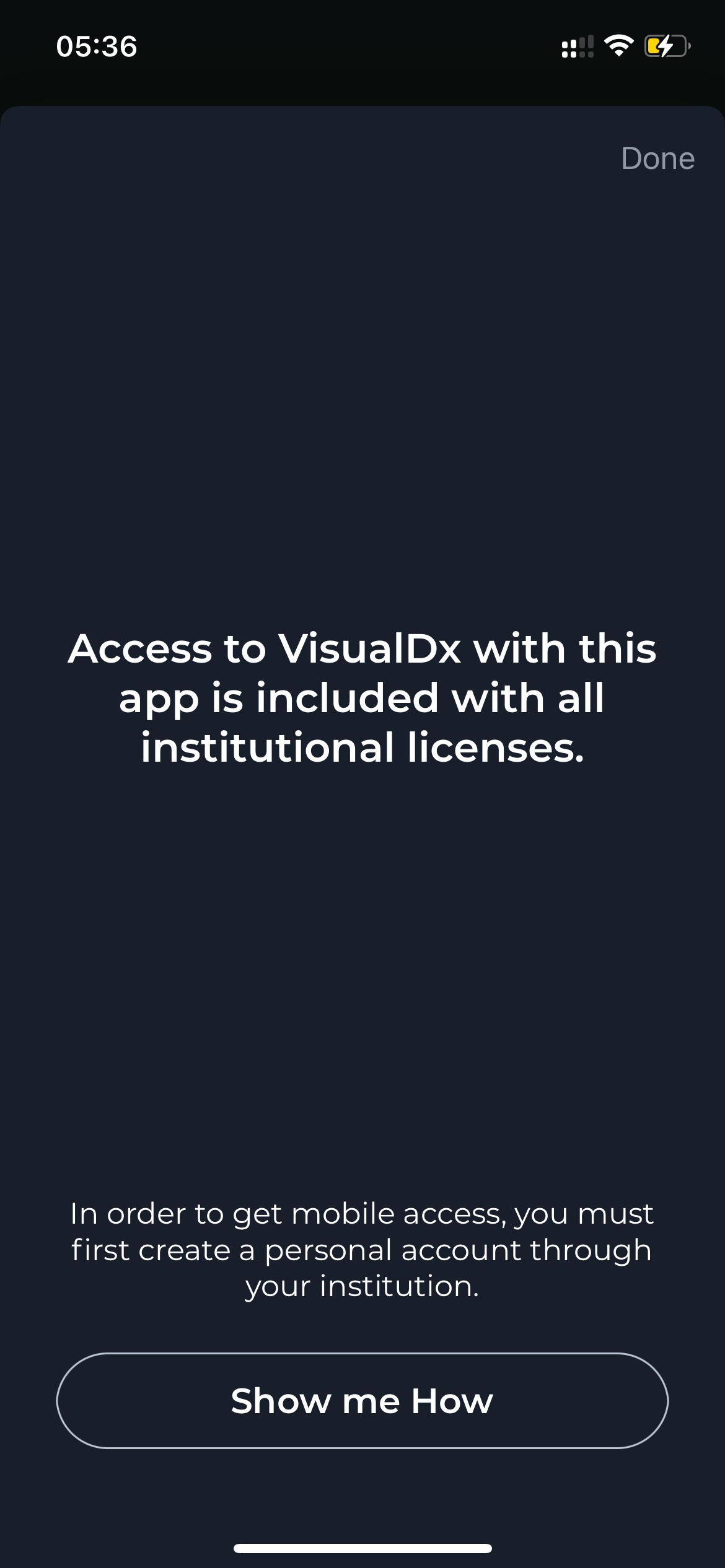 Besides, you can read about the symptoms of the disease and identify it yourself, which will greatly speed up the process of diagnosis and further treatment. The app has a simple and clear interface, so everyone will be able to use it for their own purposes.


You may also like: 11 Best Skin Tone Detection Apps for Android & iOS
Miiskin Skin & Dermatology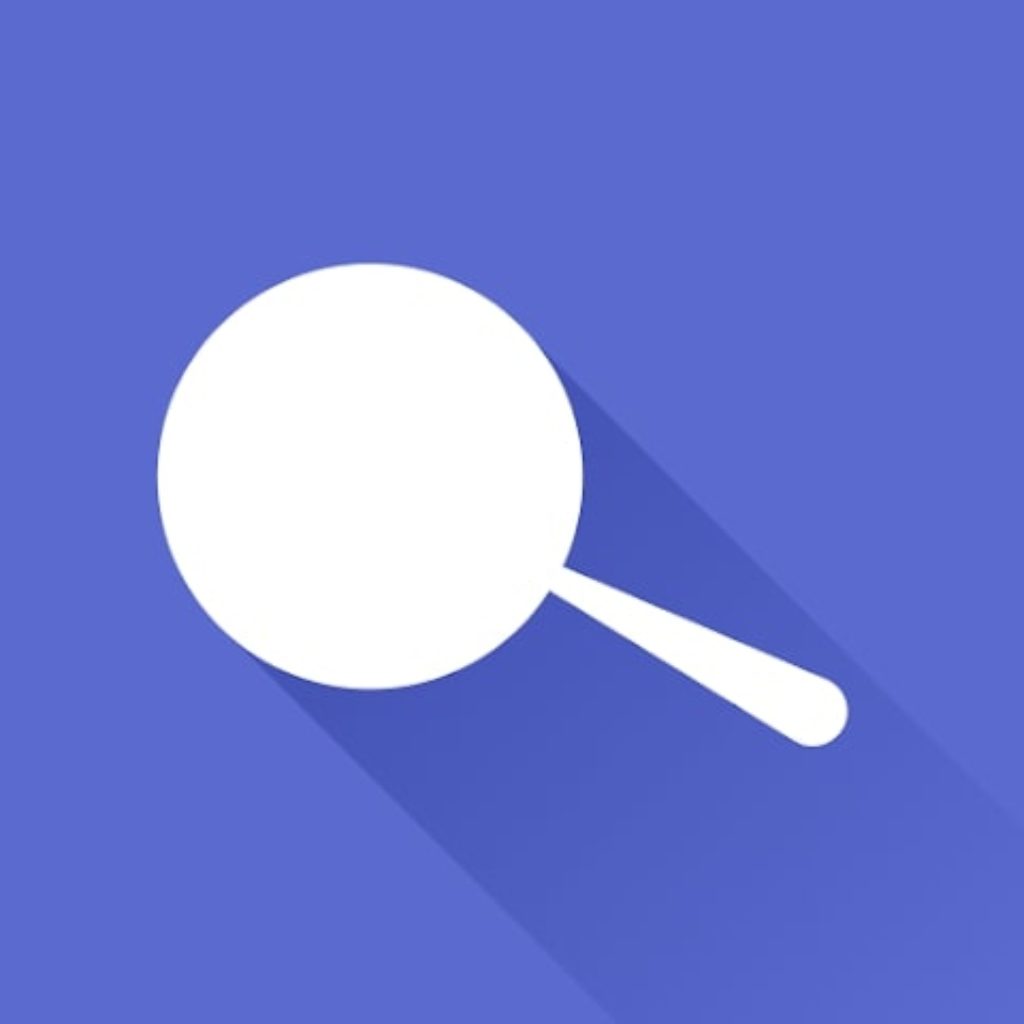 Miiskin Skin & Dermatology is a special mobile app created to diagnose and check your skin health.
Developed by professionals in the field of dermatology and medical artificial intelligence, the app offers unique features and effective tools to help you check and take care of your skin.
Using your device's camera, the app allows you to track your skin changes over a period of time. You can take photos and compare them with each other to detect any changes that may be related to skin conditions, including skin cancer or pigmentation.
You can also recognize various diseases from your photos, allowing you to see a doctor sooner and begin immediate treatment. The app will also help you keep track of the condition of your moles, spots, or other visible changes on your skin.
Miiskin provides the ability to analyze and classify these changes, giving you information about your risk or the need to see a doctor. It's important to check your skin regularly, and the app will help you do just that.
You can set up notifications and reminders so you don't miss important procedures to check your moles or other skin growths.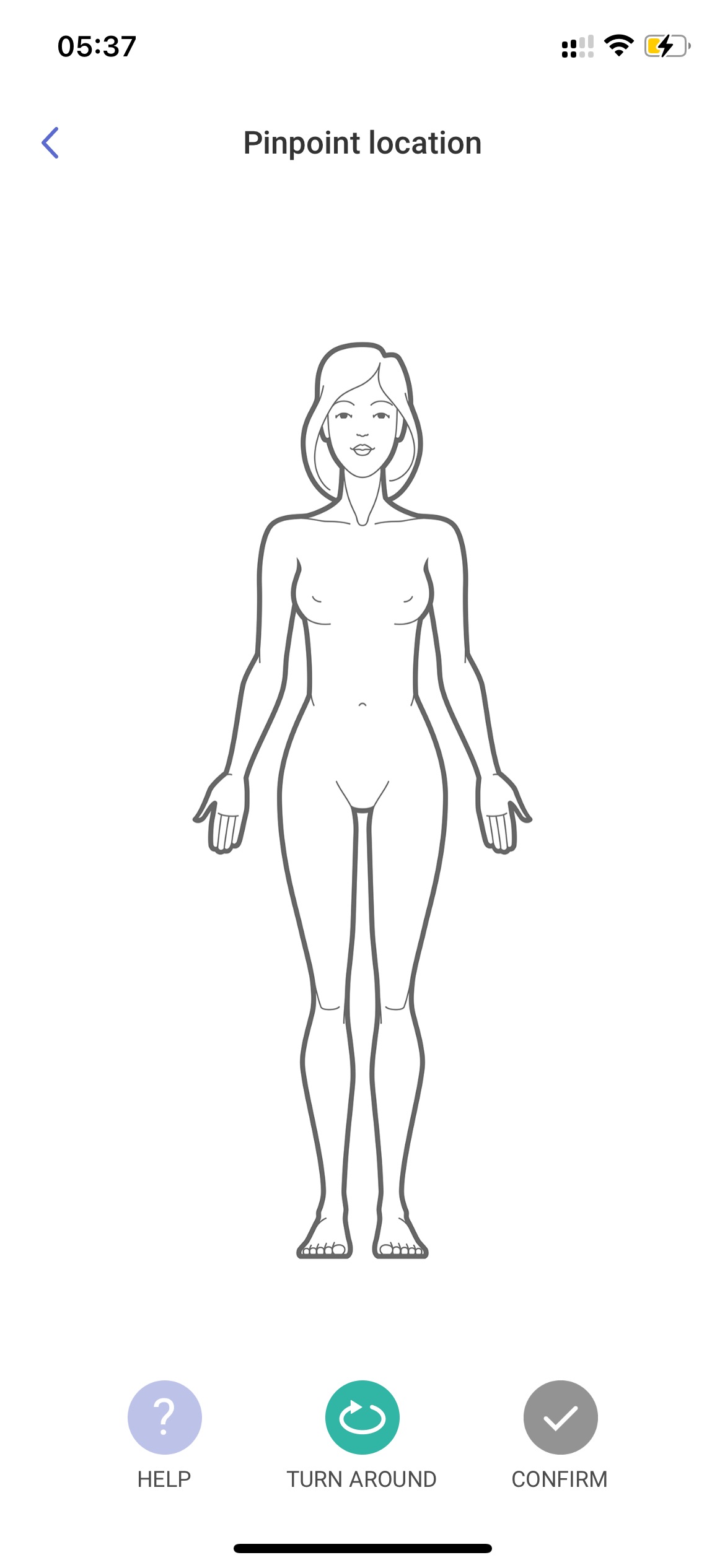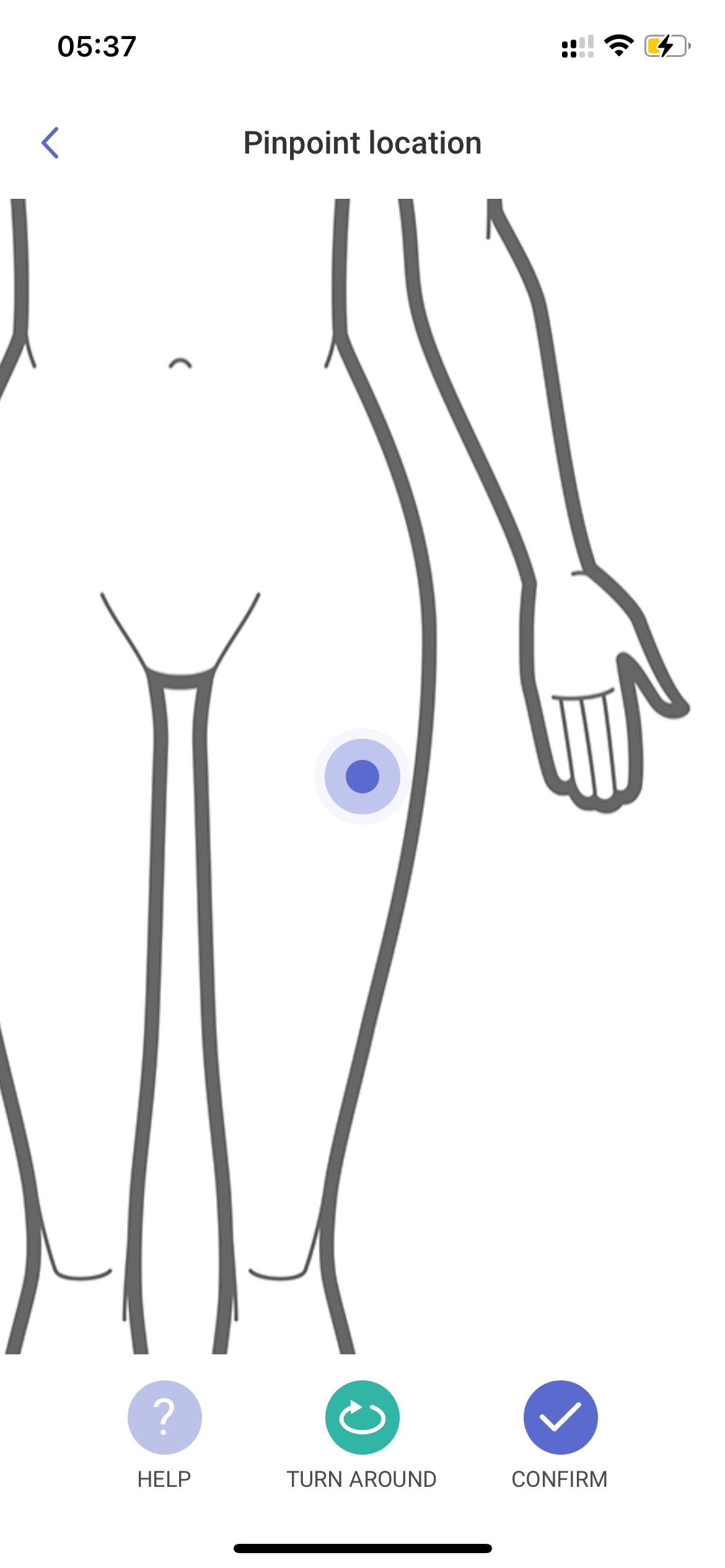 The app gives you access to a wide database of skin information and offers helpful skin care tips. You can get information about various skin conditions related to sun exposure and other factors, as well as learn about how to take good care of your skin.


First Derm: Online Dermatology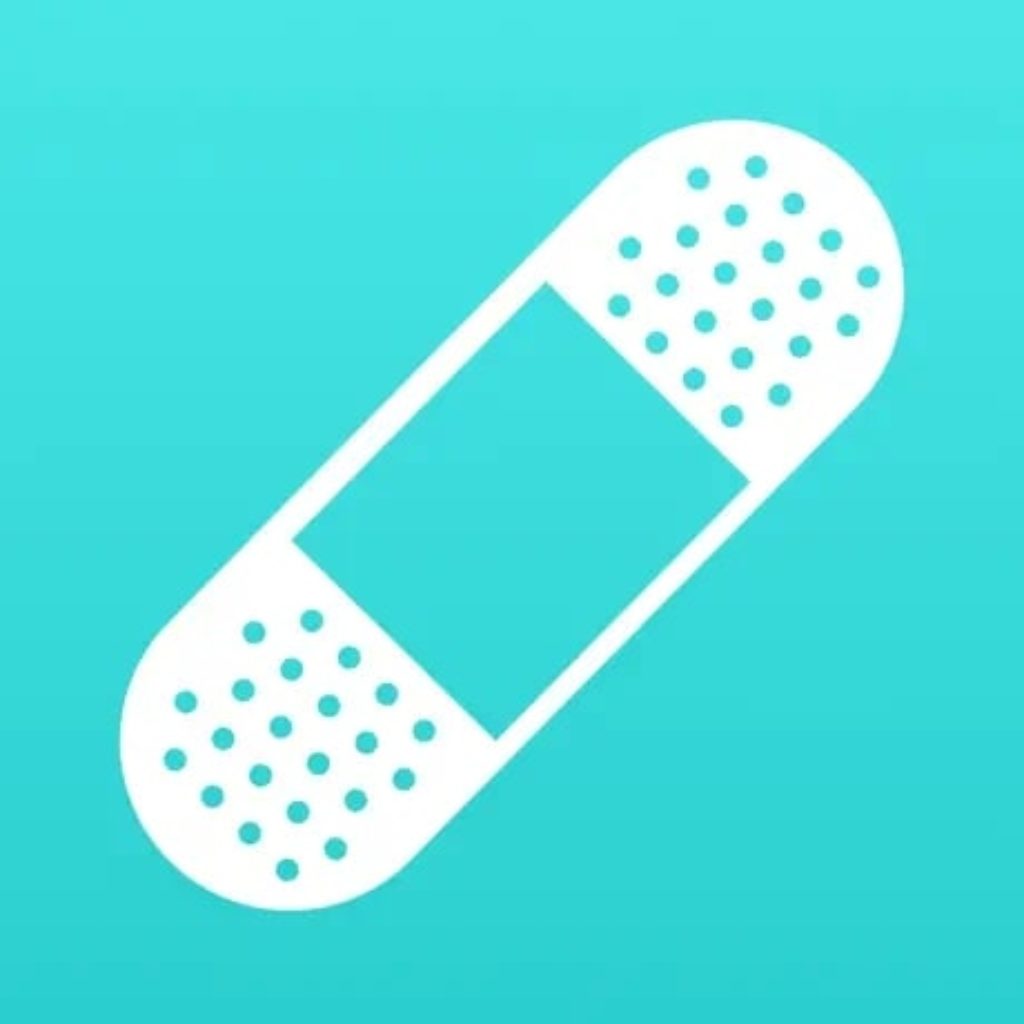 First Derm is an innovative mobile app that offers fast and convenient online medical consultation. Thanks to this app, users can get the opinion of experienced doctors from the comfort of their own homes.
With the app, you can share images of your skin, such as rashes, moles, and other changes.
Doctors who specialize in the relevant field will perform a detailed analysis of your photos to identify possible problems and provide you with a clear assessment of your health.
After uploading your photos, you'll receive a detailed description of your skin condition. You will get advice and recommendations for further treatment or counseling. Find out if you have any diseases, which will allow you to see a doctor more quickly for diagnosis and treatment.
All personal data and medical information is kept strictly confidential and all content in the app is protected by advanced security systems. This state-of-the-art service is designed with users' needs in mind.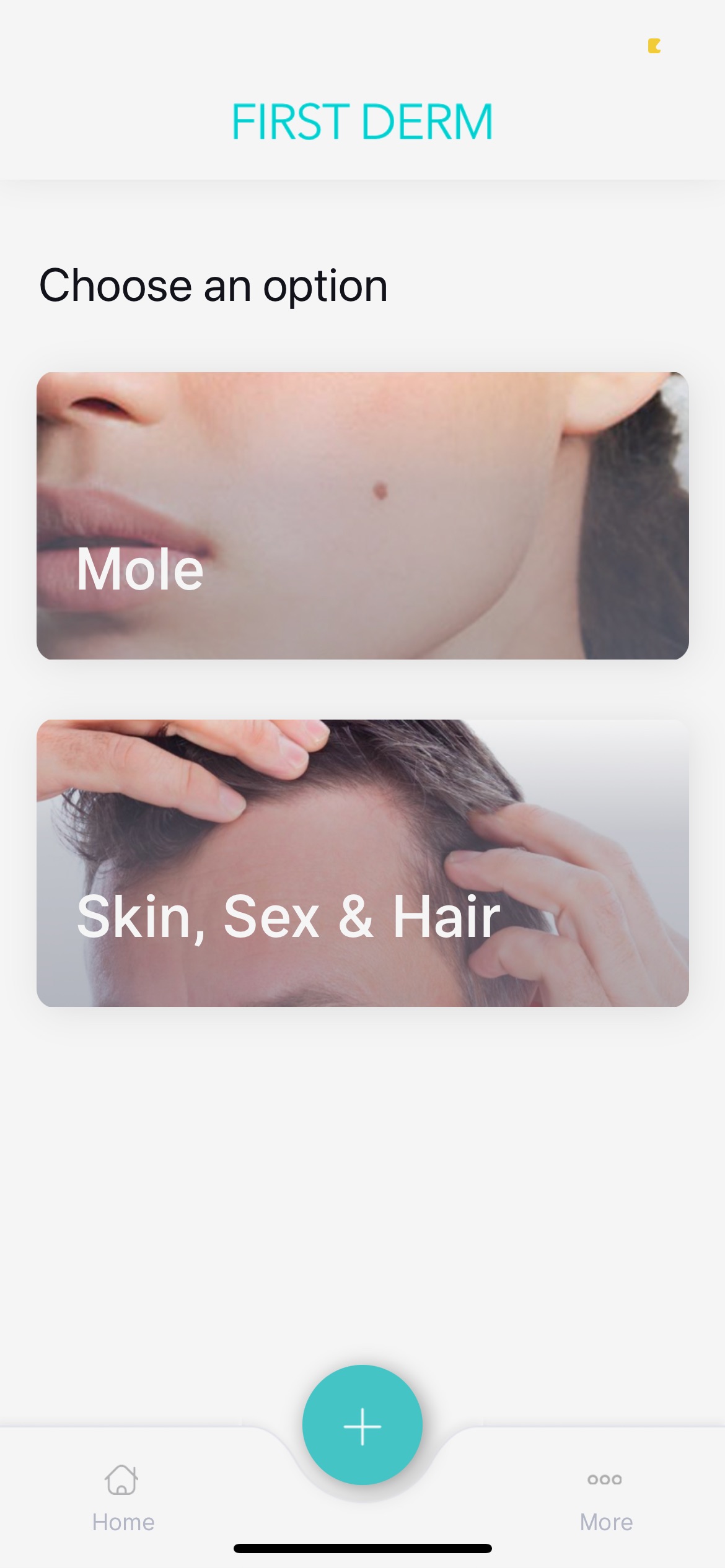 The intuitive interface makes it easy to navigate the app, upload photos quickly, and take part in real-time consultations. Here you can learn much more about various skin diseases and neoplasms. All the features and options of the app are available to you completely free of charge.


You may also like: 9 Best Skin Care Apps with Daily Advices (Android & iOS)
Skin Check: Dermatology App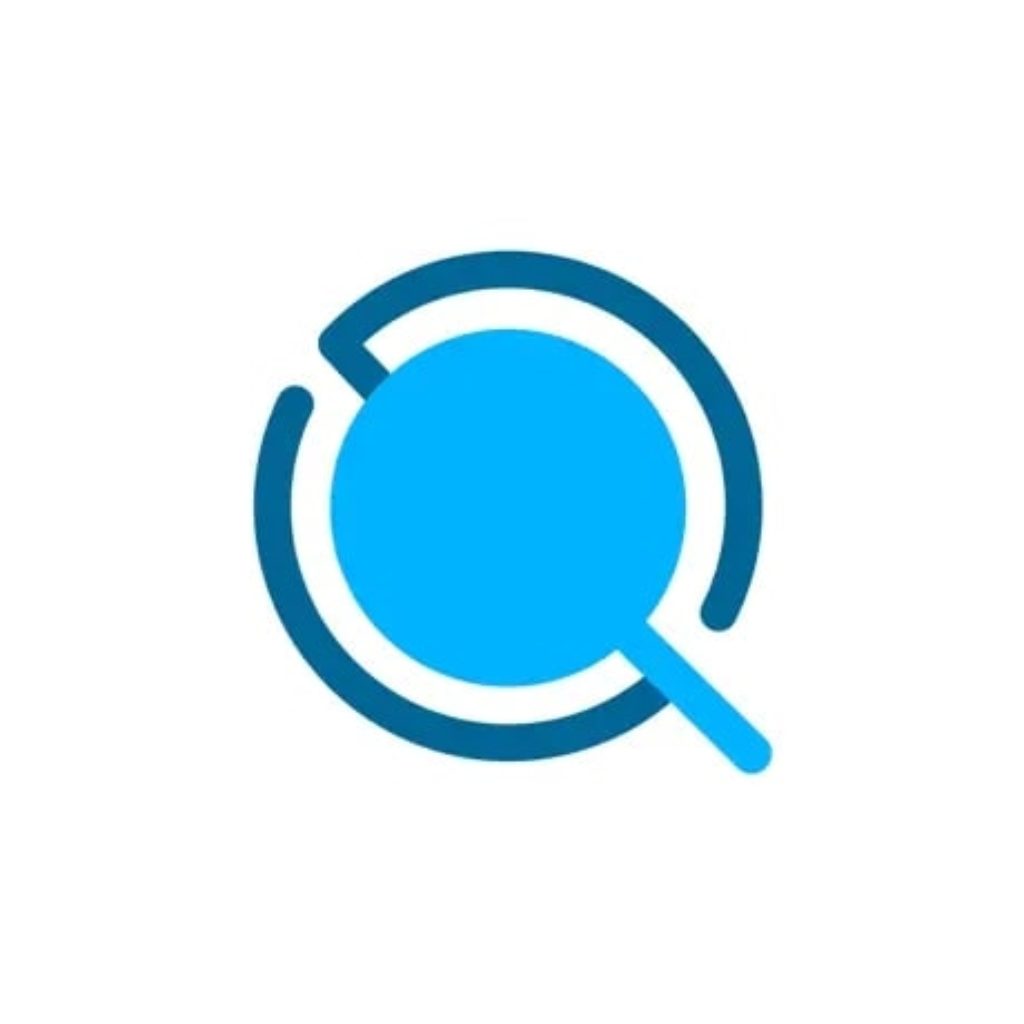 Skin Check is a mobile app designed for the early detection of malignancies, as well as for monitoring and checking the whole skin.
With artificial intelligence algorithms trained on vast amounts of clinical data, the app is able to detect potential signs of skin cancer with high accuracy, helping users take swift action to seek medical attention and further treatment.
The app analyzes photos of a user's moles or skin blemishes to identify potential signs of malignancy. Save photos of your moles and other growths in a data folder to track their condition over time.
This service provides a feature to compare photos over time, helping users notice even the most subtle changes that could signal skin conditions.
The app also has plenty of information about skin cancer, its causes, risk factors, and prevention methods. This knowledge will help users pay attention to their skin and make good decisions about doctor's appointments. Checkup reminders will allow you to regularly track your skin condition.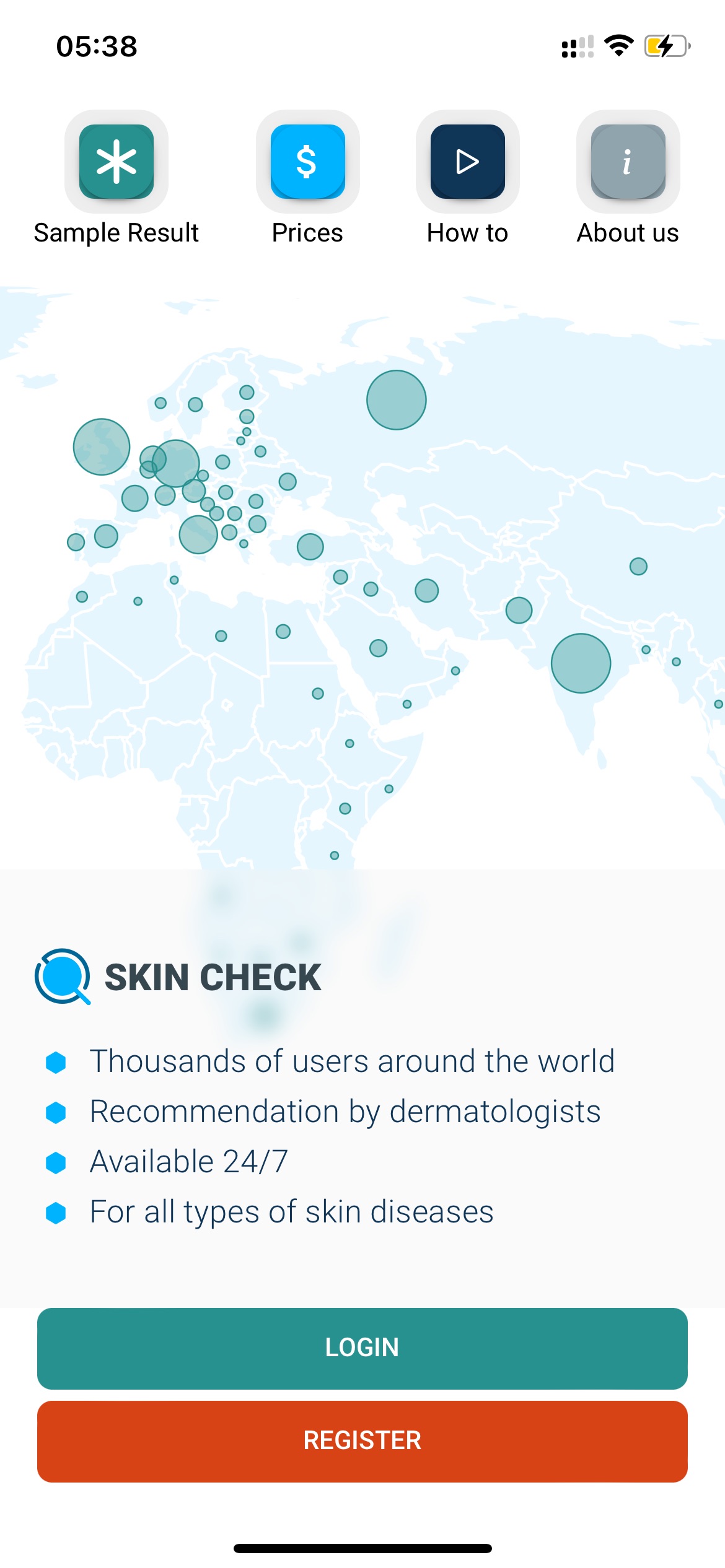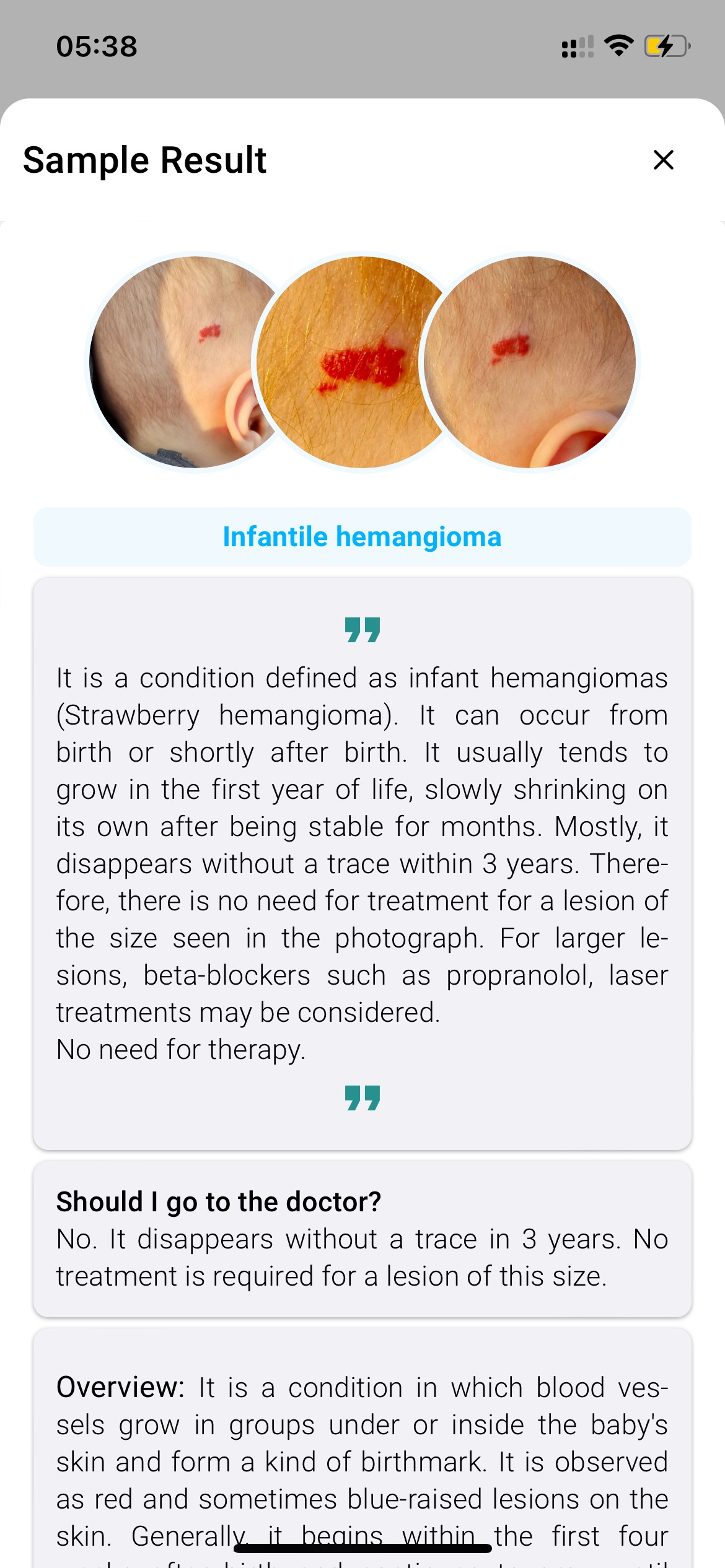 The app will help build healthy skin care habits. It also ensures complete privacy and security of user data. All images and personal information are encrypted and stored only on the user's device. The clear interface and simple navigation make the app convenient and accessible.