Anime culture has taken over the world and is known to almost everyone on earth. Now you can see what you would look like if you were part of this universe.
You can do it with the help of these best apps to transform photos into anime drawings. Their advantage is that the resulting images keep the excellent quality and they can be published on any social network.
Surprise your friends and followers with astounding photos using these best apps to cartoon yourself.
Anime Style photo effect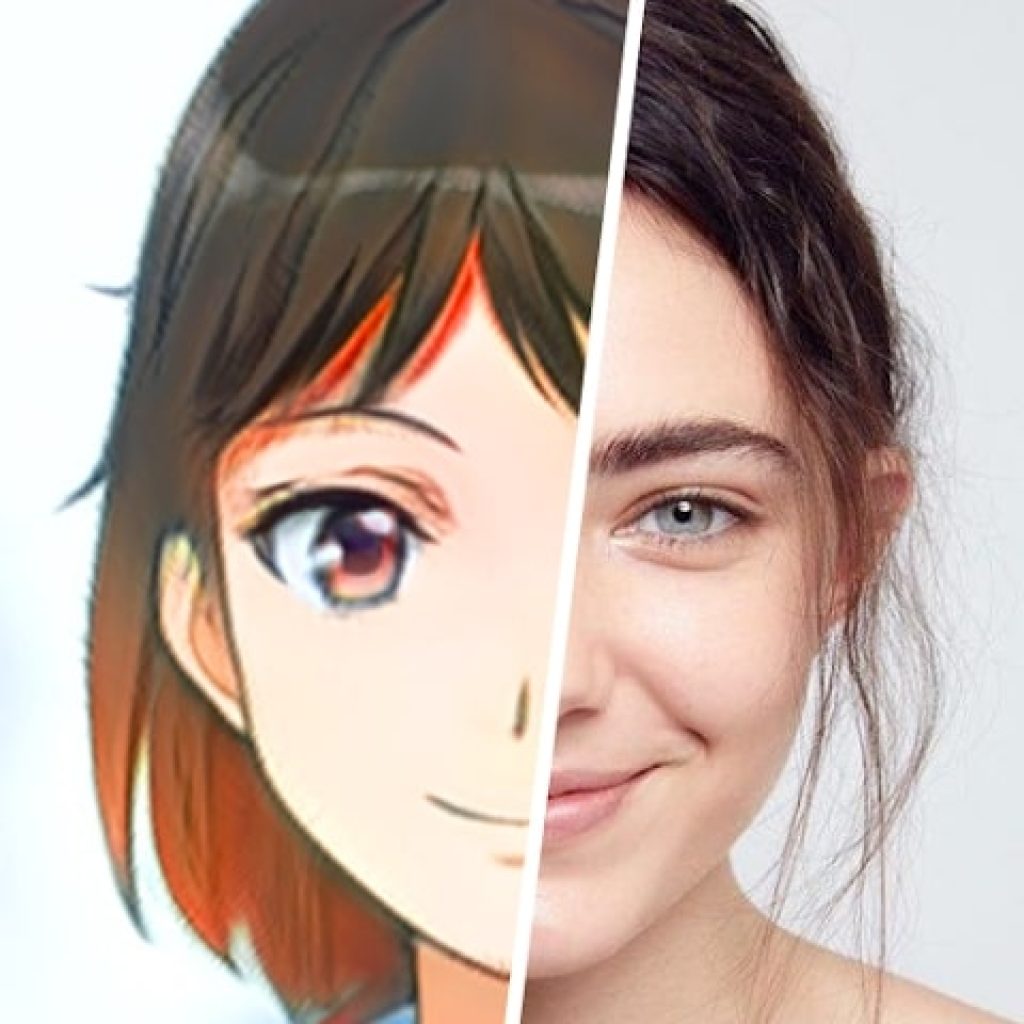 To present yourself as any anime character, all you have to do is add a photo or a photo to the editor. After that, all the anime-style filters and effects for changing your appearance will be opened to you.
The high technology of the virtual service allows you to get high-quality photos in a realistic format. You can use it in your social networks or messengers as an avatar or just for a collection of unusual pictures and photos.
You can upload to the service both photos taken recently and photos taken in the app itself. To do this, you need to provide access to the camera of this platform through the settings of the device.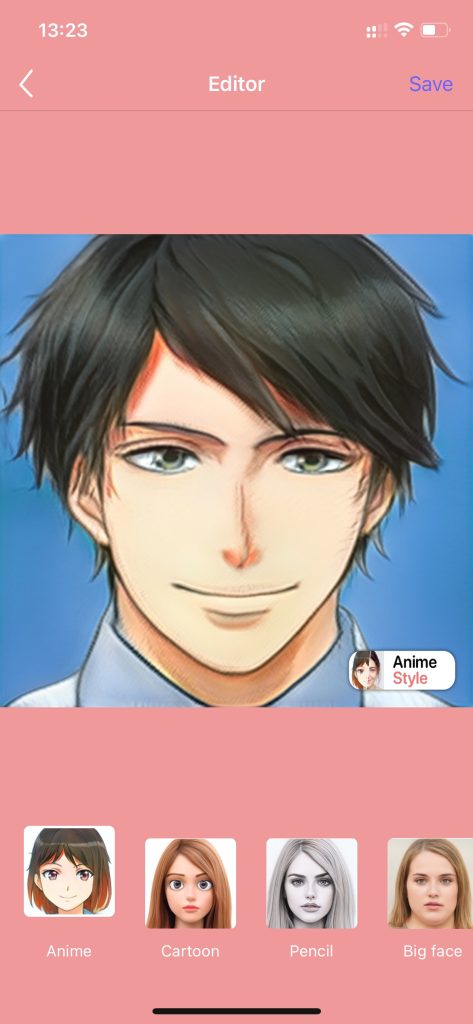 You will then upload your selfies and edit them online in seconds. You can choose several modes and tools at once to change your appearance. The finished images will turn out as ordinary photos, pencil drawings, or cartoons.


You may also like: 11 Free Apps to Turn Photos Into Sketches (Android & iOS)
ToonArt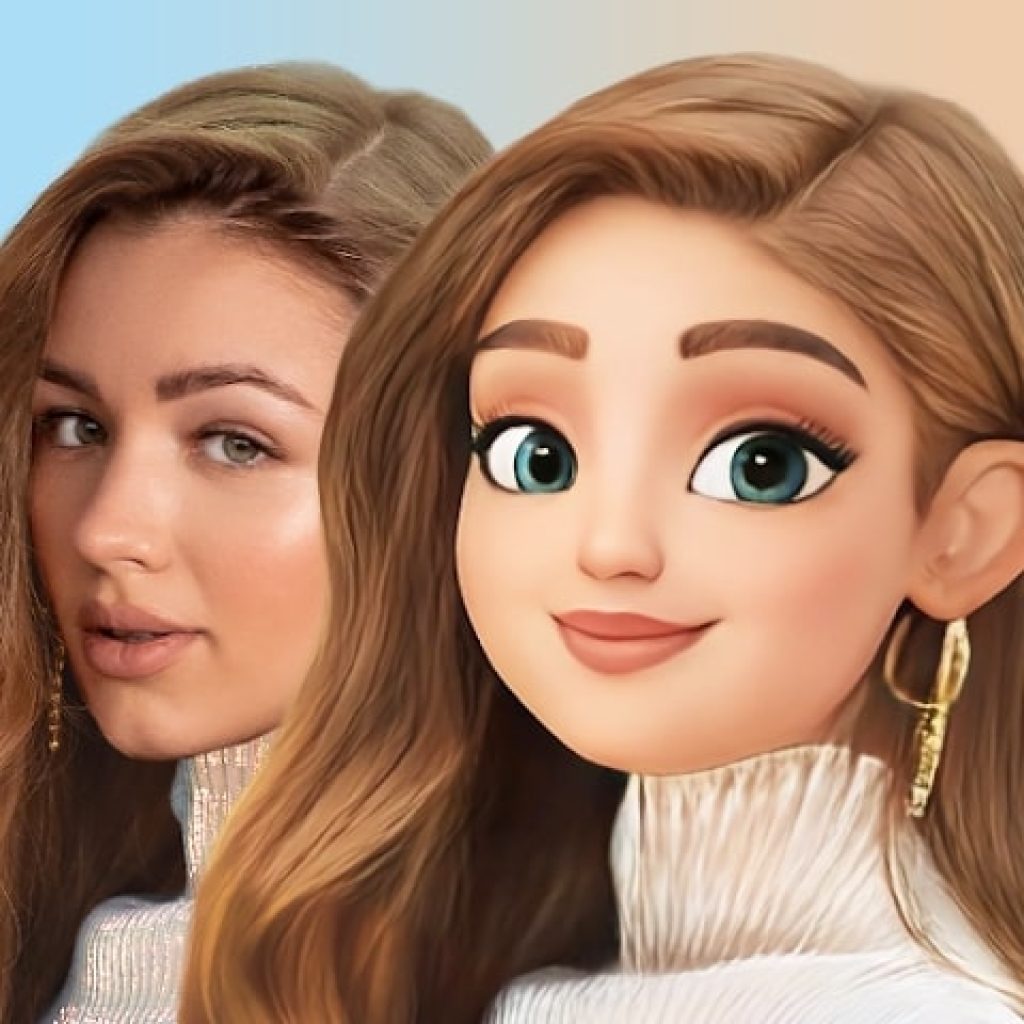 The ToonArt app is designed to process photos in a cartoon style. It allows you to turn users' photos into drawn portraits that resemble animated characters.
The app asks for permission to access the media files and the camera of the mobile device. This is necessary to select pictures from the gallery and take pictures.
To start working with the utility, the user needs to take selfies in a certain way. Your face must fall within the frame shown on the screen.
It is possible to choose a photo from the gallery. In this case, it is desirable that the user's face is in the center of the picture.
Next, the user selects the photo processing style. The options are presented in the catalog on the main page of the app. The tool edits the picture for a while and turns it into a cartoon portrait. There are several options to choose from.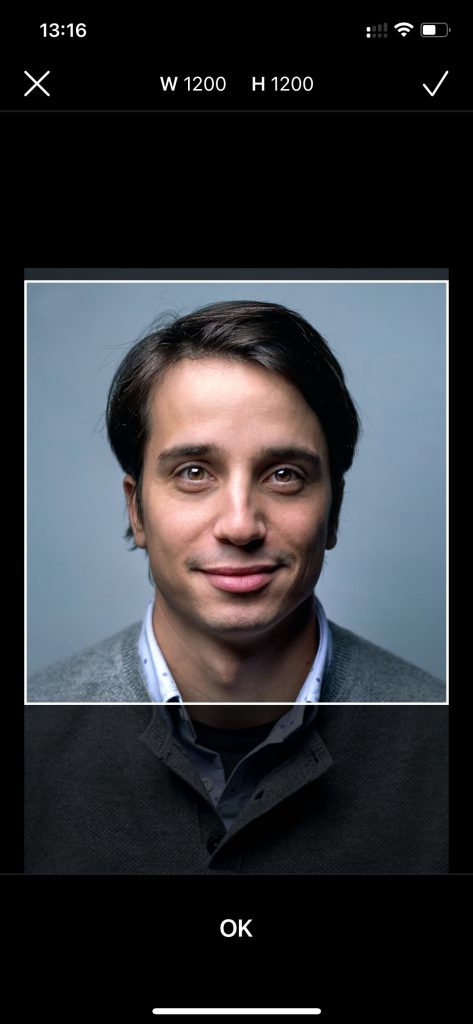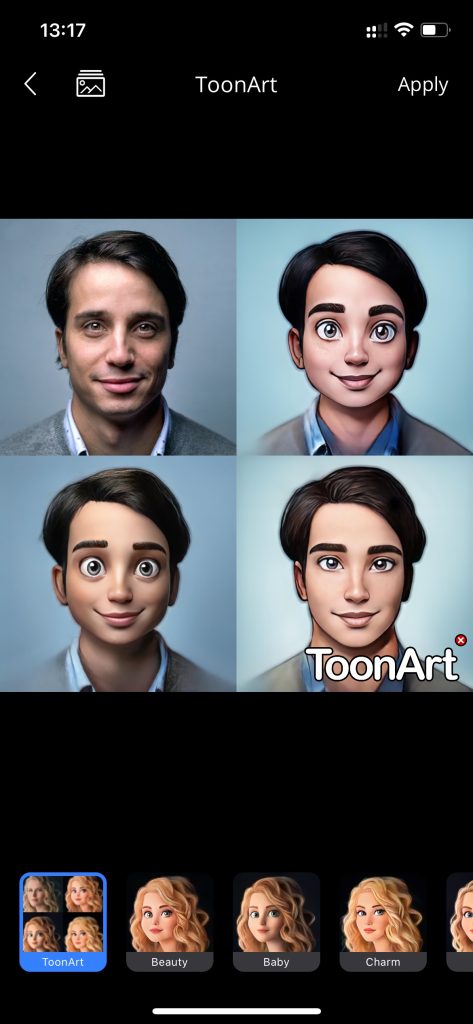 The result can be downloaded to smartphone memory or exported to various apps, including Instagram.


ToonMe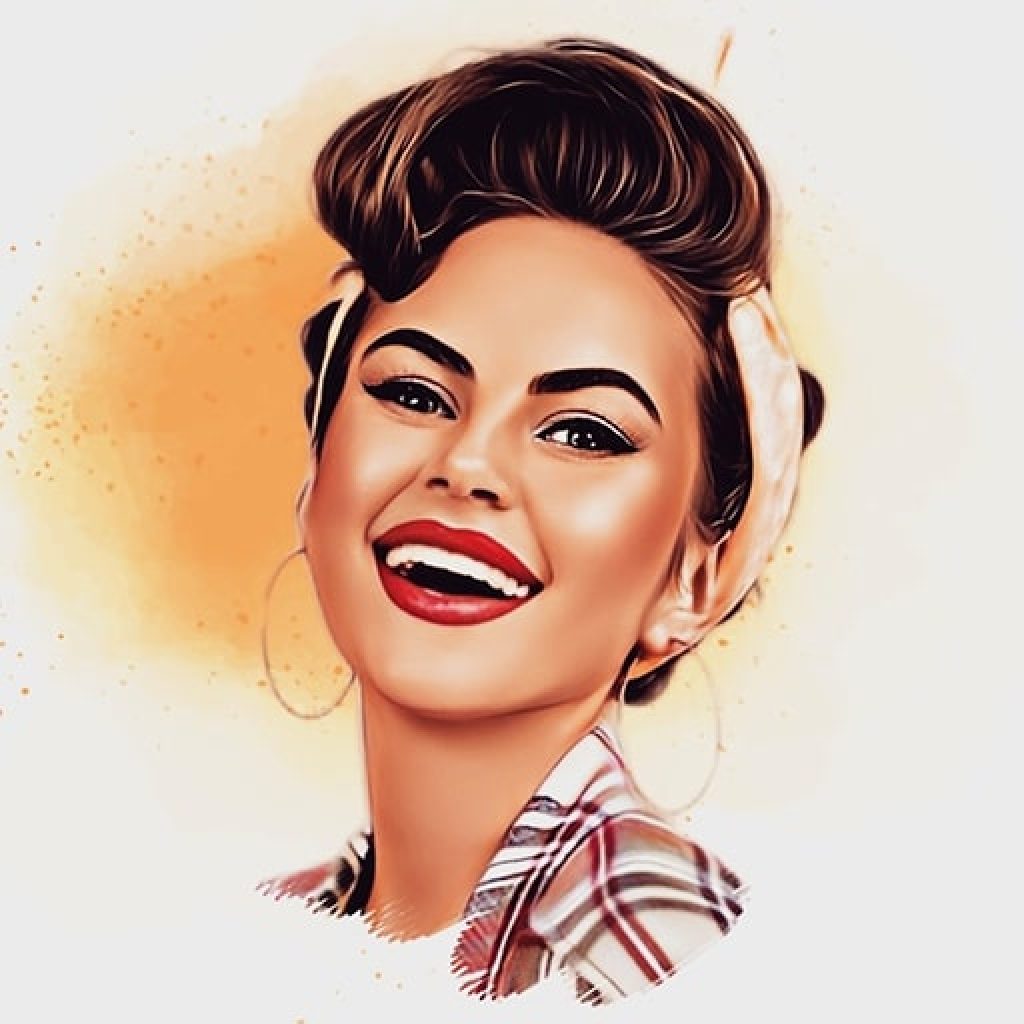 The app ToonMe is designed to process portraits and selfies in a cartoon vector style. Allows you to create original avatars using ready-made templates in the form of famous animations.
The main page of the app is dedicated to a ribbon with templates by which you can process photos. You can select ready-made layouts from two main categories – best and trending.
Besides, swipe to the left to open a tab designed to process portraits in the style of cartoon characters.
Photo processing is handled by artificial intelligence. To start it, you need to select a photo from the gallery. To do this, the utility asks for permission to access the internal storage of the smartphone.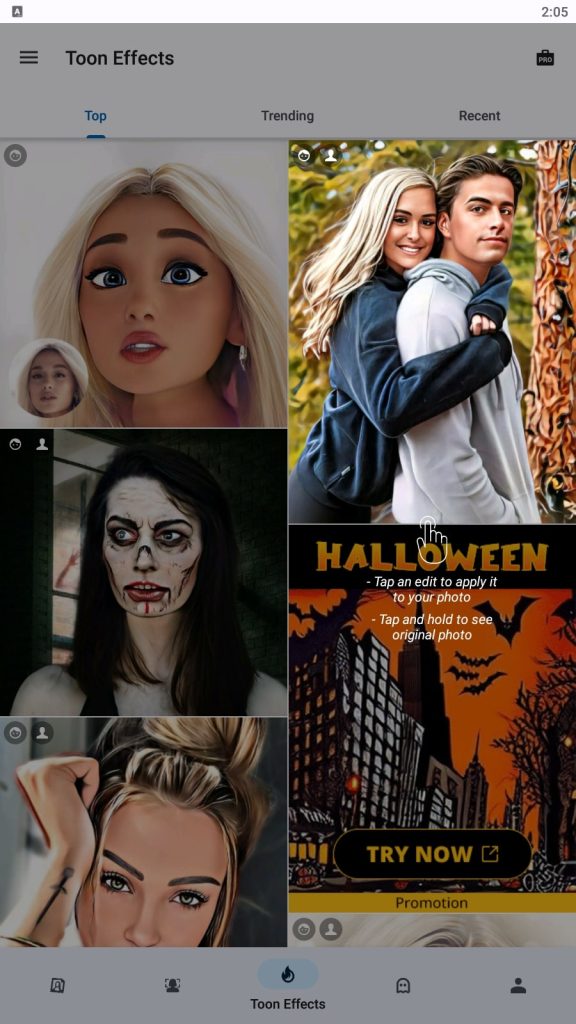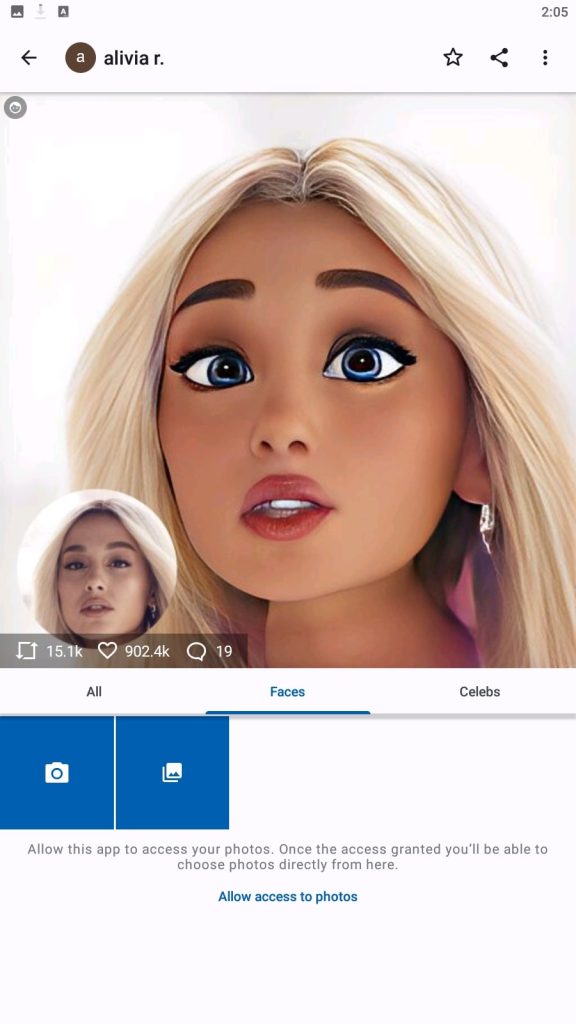 The selected photo is processed for some time. It is converted into an image in vector 2D style. The finished portrait can be saved in the smartphone memory and shared with friends via social networks such as Instagram.

Cartoon Photo Editor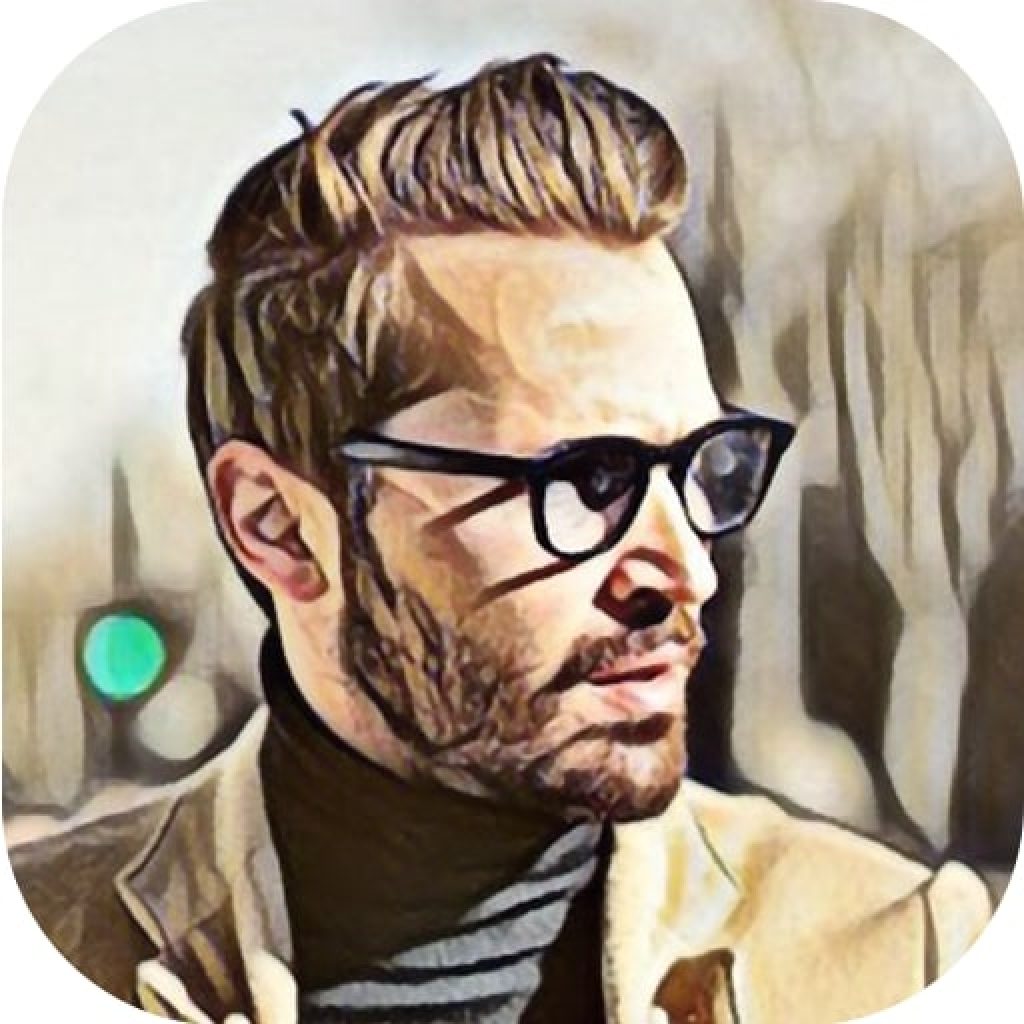 You can make your sketches and drawings much more attractive and colorful with a special editor.
In it, you can easily try on ready images of different animals and cartoon characters. This will allow you to get a real artistic picture. Use a variety of techniques and styles to make your artwork even more original.
With the platform, you can easily make a cartoon from just one or more photos. You can use all the free features to make your masterpiece.
Unusual special effects will allow you to achieve the desired result in a couple of clicks on the necessary buttons. You can also edit your photos taken with the gadget's camera.
You don't even have to leave the app because everything you need for your creativity is in the free functionality. Any picture you choose will be brought to life with one or more artistic styles.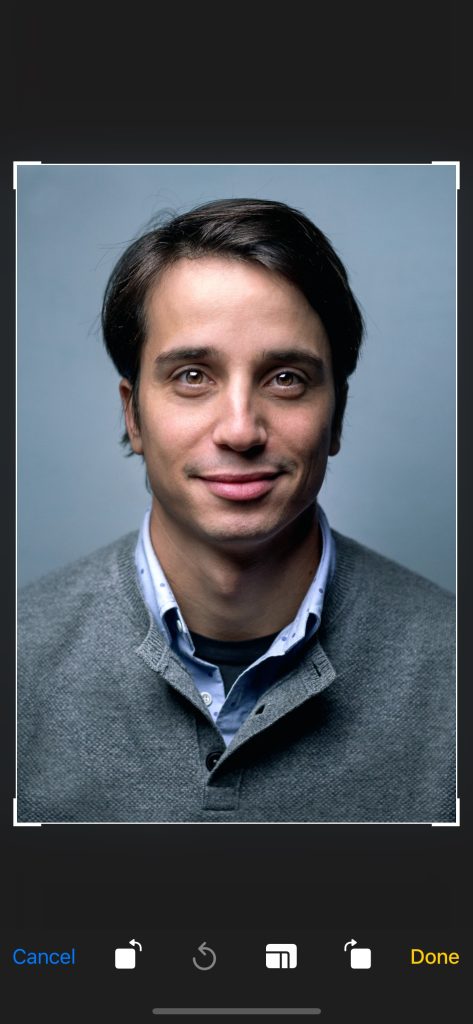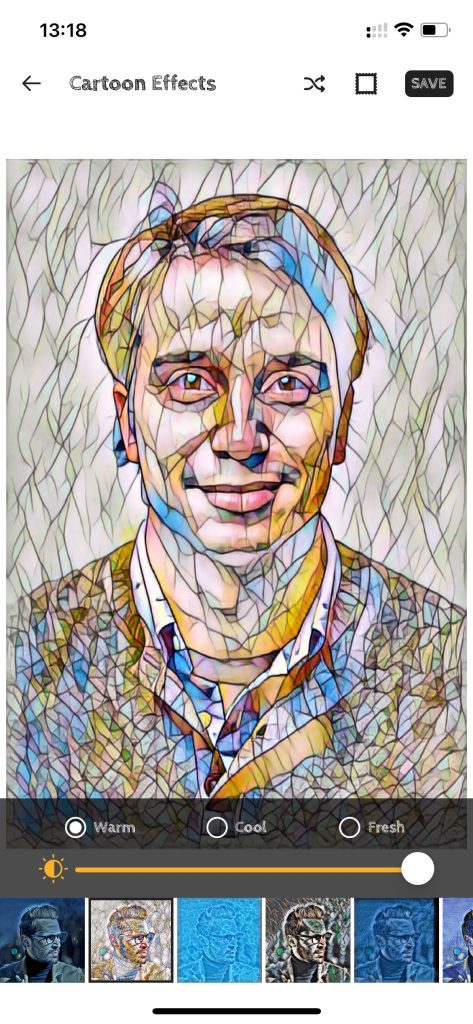 Filters and effects will help transform any photo, making it much more attractive and saturated. Imagine and use all your Photoshop skills in this handy and free editor.


ArtistA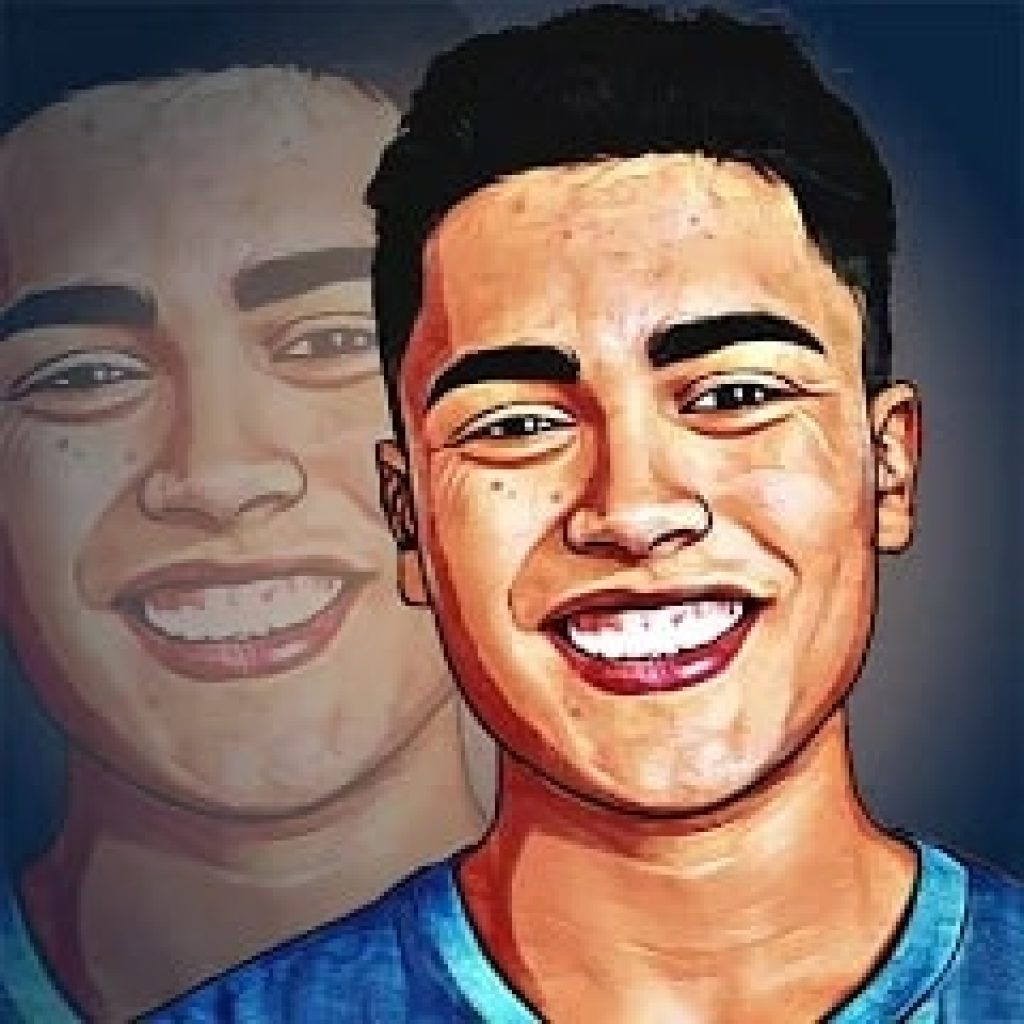 You can use your imagination to the full in this photo editor. Here you will discover a huge range of different effects and filters that can significantly transform your photos and make them even more attractive.
You can choose any artistic style, tools, and effects to edit your photos or pictures. With them, you can create an animation, a collage, or an entire work of art.
Easily track your progress both in the app and in the gallery of your device. Finished works are saved in the memory of your gadget in any available format.
The creative workshop in the form of this app allows you to show your imagination and fantasy by editing various pictures and images. Quality technologies will allow you to achieve a perfect contrast of colors and artistic techniques in your pictures. They can resemble the works of famous artists exactly.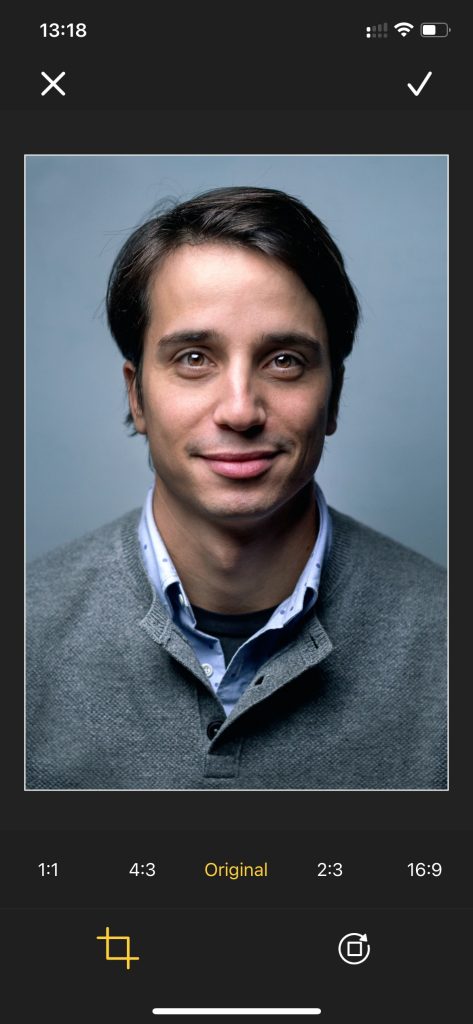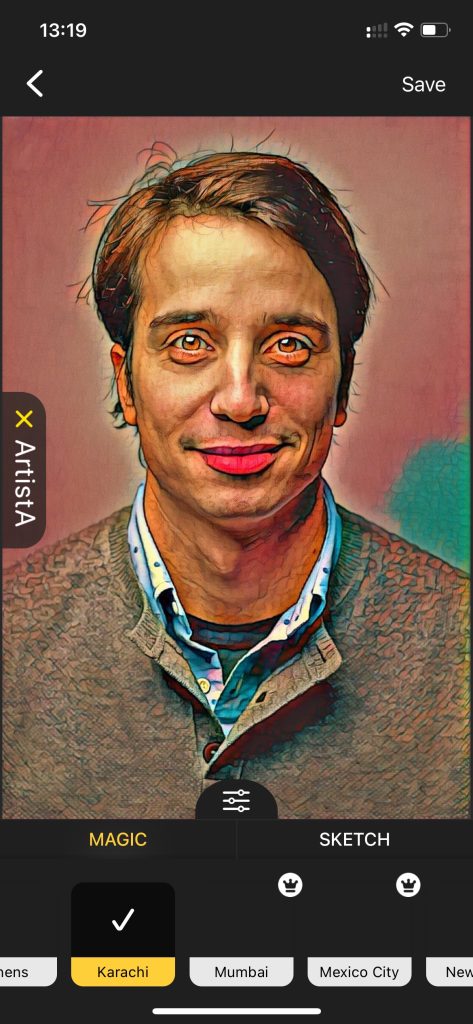 Virtual works of art will be no worse than the originals, so you can create and enjoy the process online with this handy editor.


ToonApp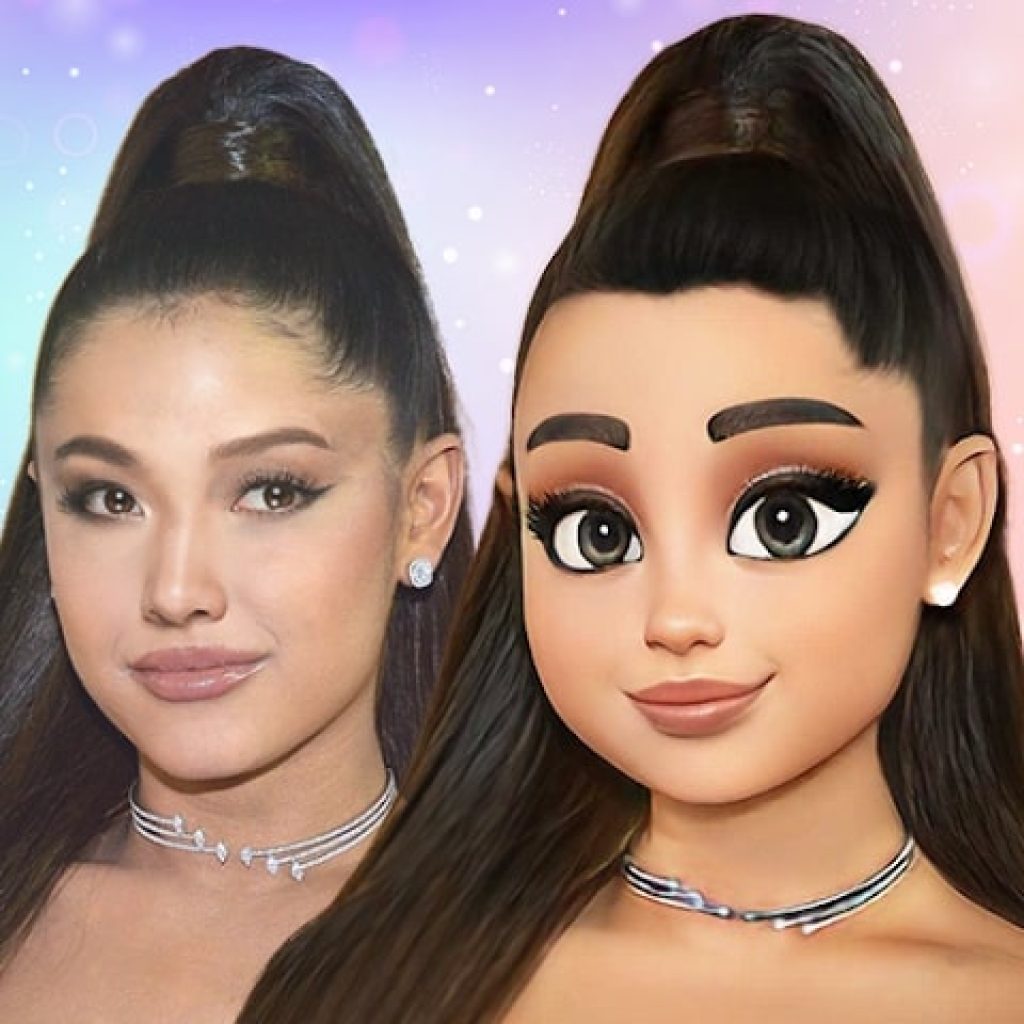 The ToonApp is essential for processing photos in cartoon or anime style. It allows you to create original vector images and avatars from your photos.
The photo editing is done by the built-in AI. To start it, you need to select a photo from the gallery or take it with your smartphone camera.
To do this, the utility asks for permission to access the internal storage of the mobile device and to take pictures.
The selected picture is processed for some time. It is converted into an image in vector 2D style. The finished portrait can be saved on your smartphone and shared with friends via social networks like Instagram or Facebook.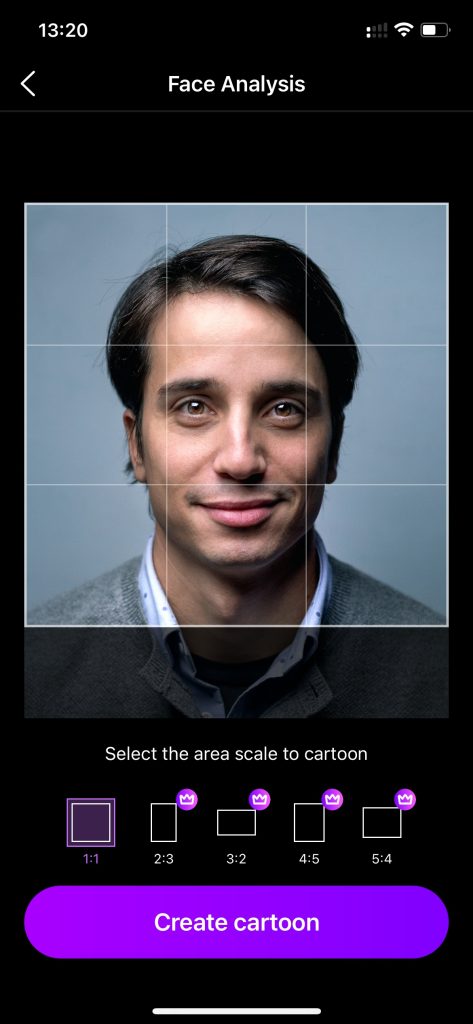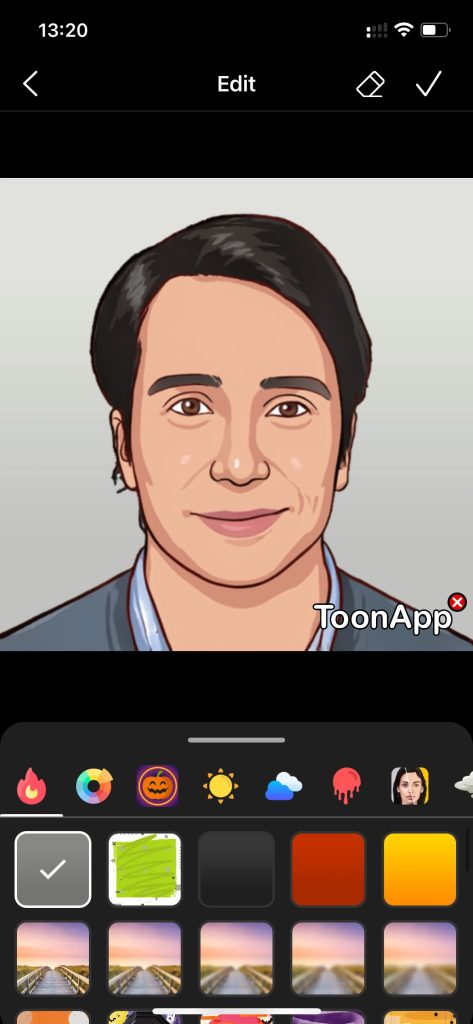 It is not possible to choose a style or template for photo processing. The result is completely dependent on the AI involved in ToonApp. So, the user has no influence on the editing process of his photo.


You may also like: 5 Apps To Color By Number Your Own Pictures (Android & iOS)
Artisan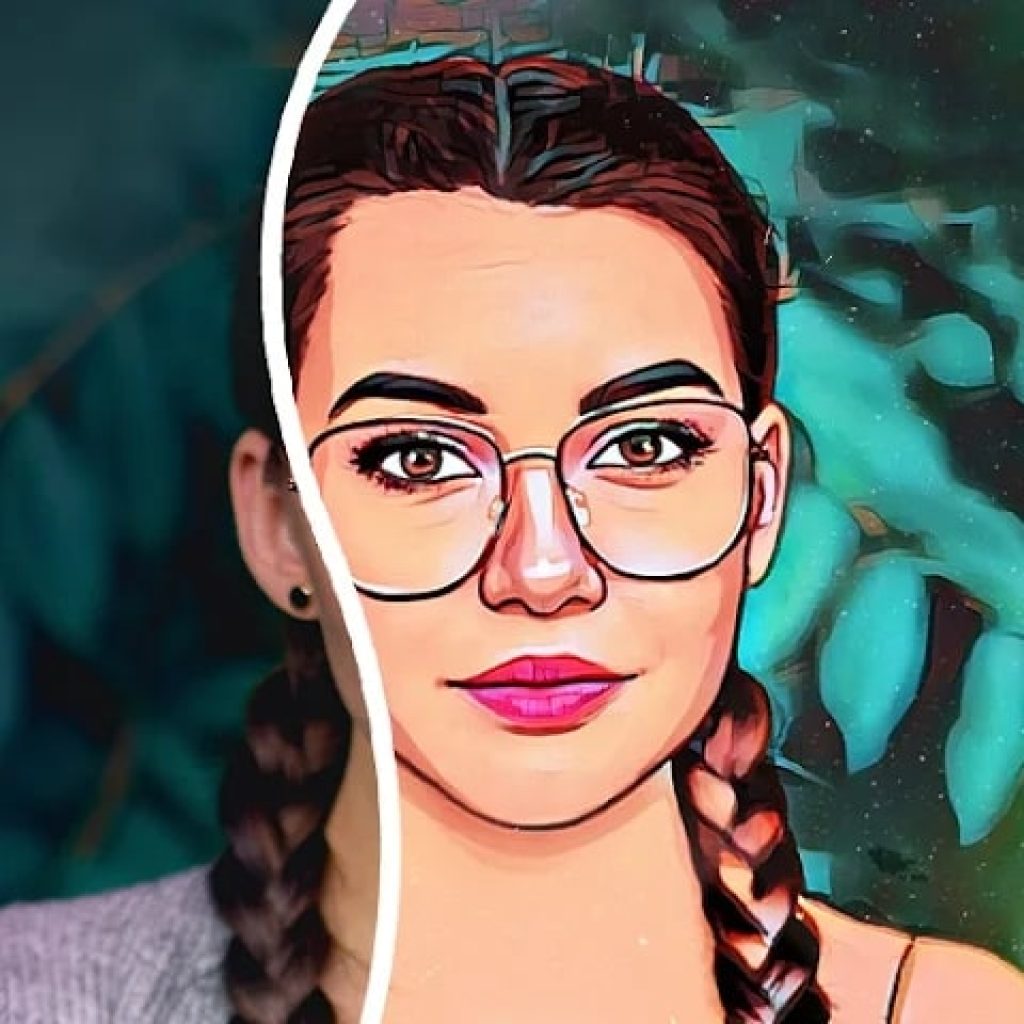 If you have always dreamed of creating your own pictures or cartoons, then you should definitely try this editor at work.
It will allow you to apply various effects and filters to get unique pictures in artistic and graphic styles. Your imagination and imagination together with the free tools of the editor will help make real works of art in virtual reality.
Use special effects and filters on ready-made photos that you downloaded to the app from your device. You can use your edited illustrations for a variety of purposes, including writing your own books or creating collages.
Post your finished artwork to social networks and messengers for all your friends, acquaintances, and followers to see. To make any animation you do not need other platforms and applications, because everything you need is in this editor.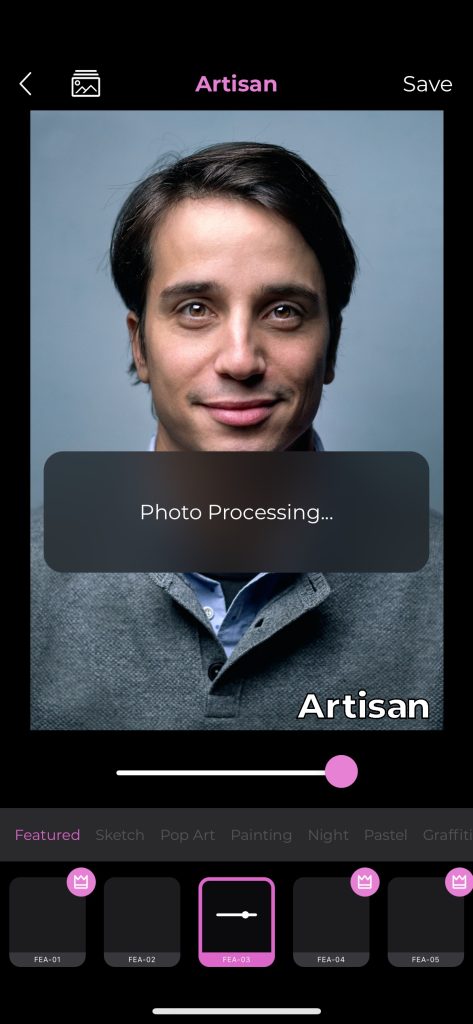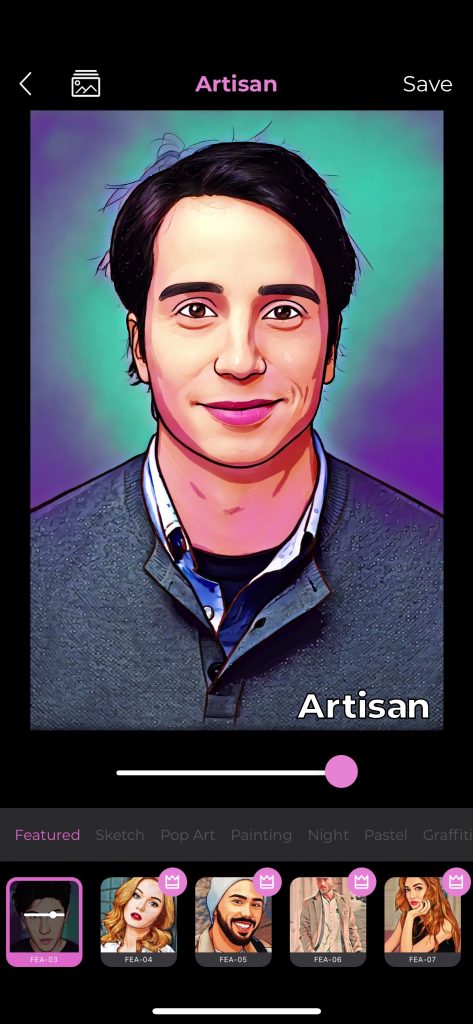 With amazing effects, you can create not only animated images but also edit your own photos. This will give you a unique photo in a beautiful artistic style with the imposition of your favorite filters.


ToonTap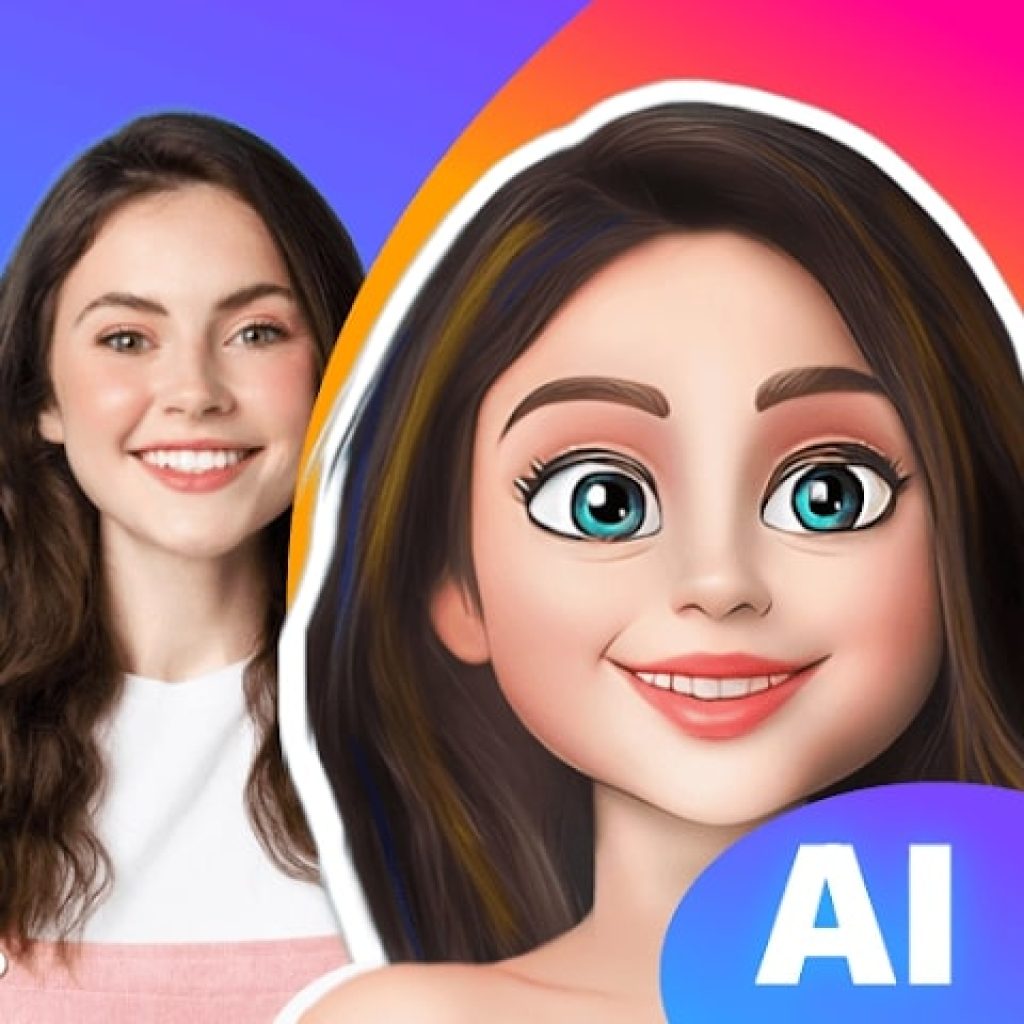 With the functionality of this photo editing service, your pictures will look irresistible and very bright.
To do this, you will be exposed to all the necessary filters and effects that you can apply to any images added to the platform from your smartphone or any other gadget.
To avoid wasting your time editing your personal photos, you can shoot yourself with an applied filter right away. This feature is available in the editor itself. To activate it, you can use any camera of your gadget: back or front.
The quality of the resulting photo does not depend on the choice of camera to take the picture. You can enlarge or reduce the uploaded image for easy editing.
The finished pictures are saved in the memory of the device with the help of a quick conversion. You can do with them as you want: edit them again, send them to friends or post them on social networks.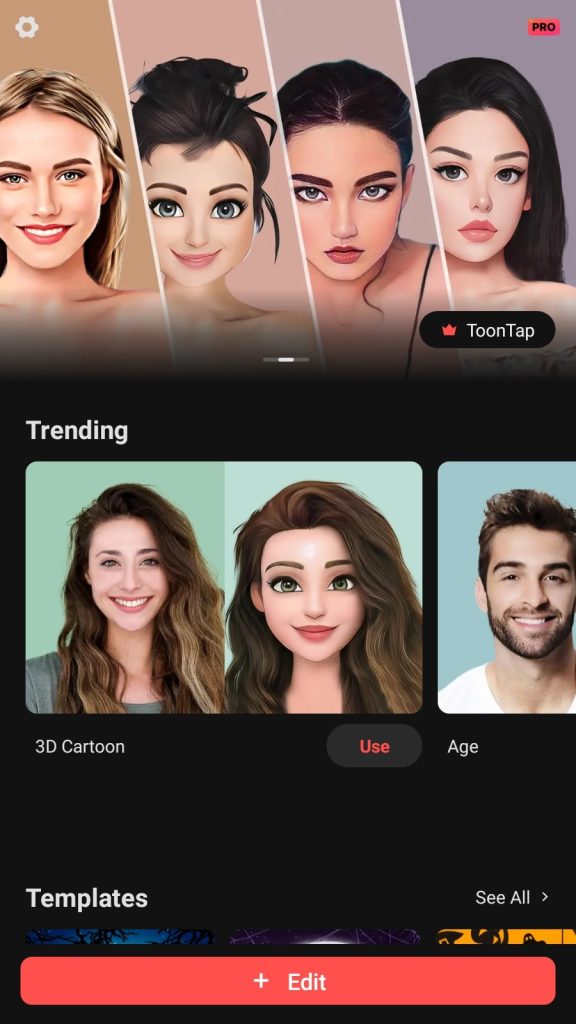 This high-quality and free service let you use your imagination and creativity to the fullest for creative images.

ToonHub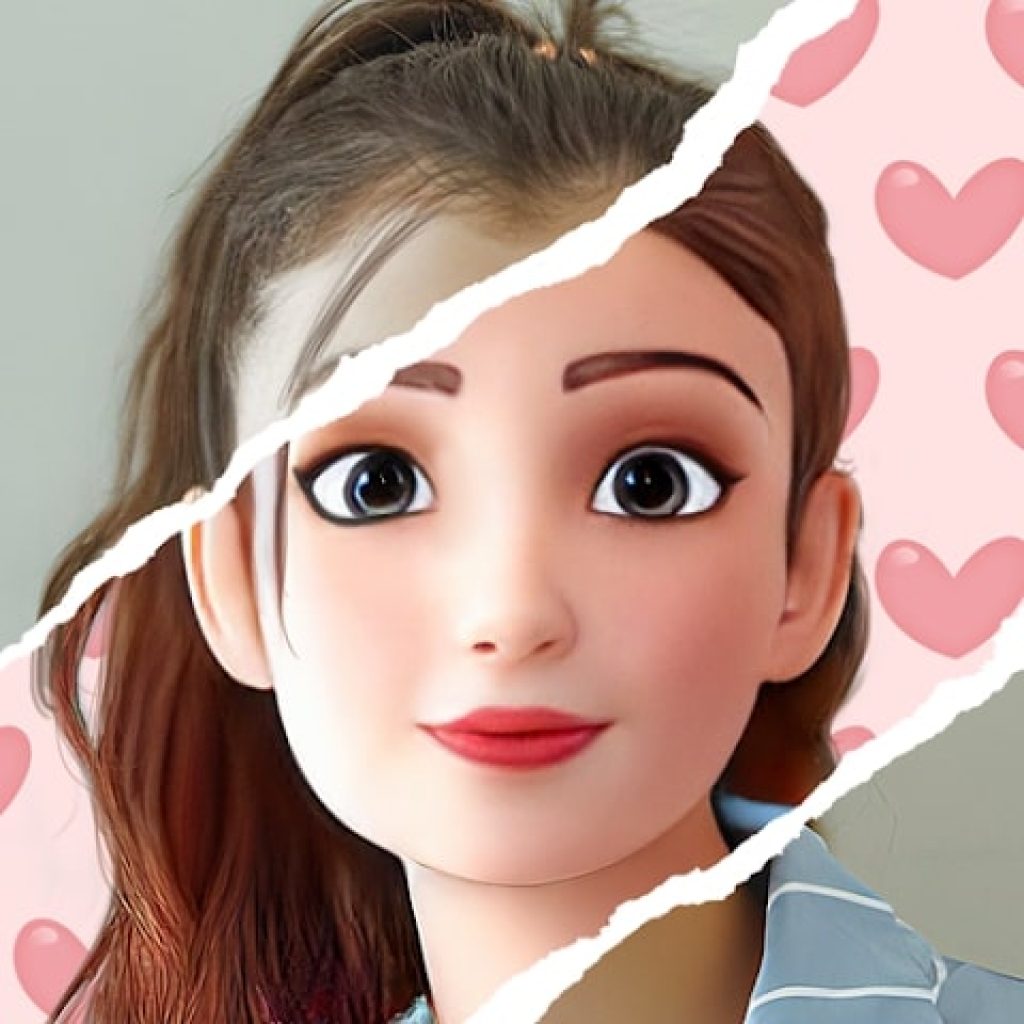 If you don't like to draw on paper, but like experimenting with photos and editing them, then you will definitely like this online photo editor service.
With its available tools and functionality, you will be able to create entire artistic paintings, cartoons, and drawings of any complexity. For this, you are offered to use an extensive range of different special effects, filters, and tools.
You can also visualize your finished images in 3D mode. Thanks to this app with many functions and tools, you can update your social media profile image with an original and colorful picture.
If suddenly, you run out of ideas for editing your own images, you can peek at the options in our editor. The templates for editing are prepared by the service in huge quantities. It allows you to show your imagination and make works of art come true.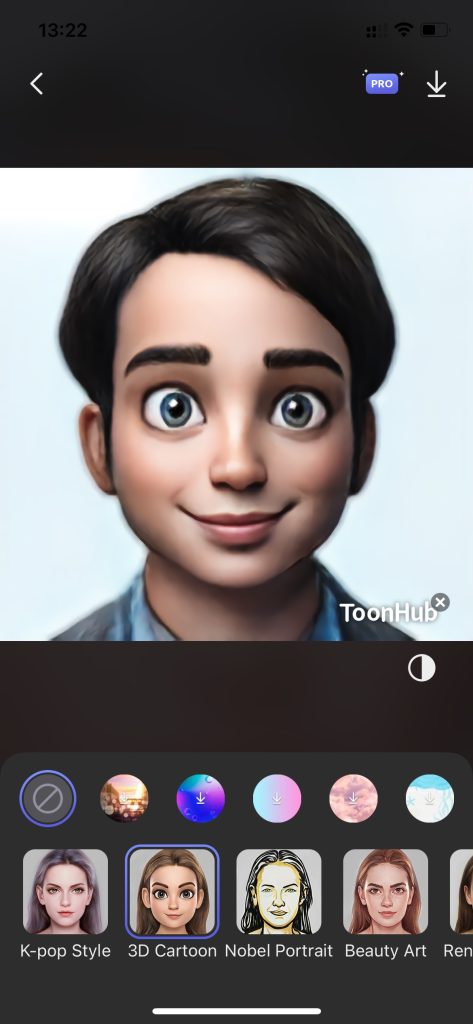 Thanks to the effects and various filters in the editor you get the most realistic animations and drawings.


Anime Face Changer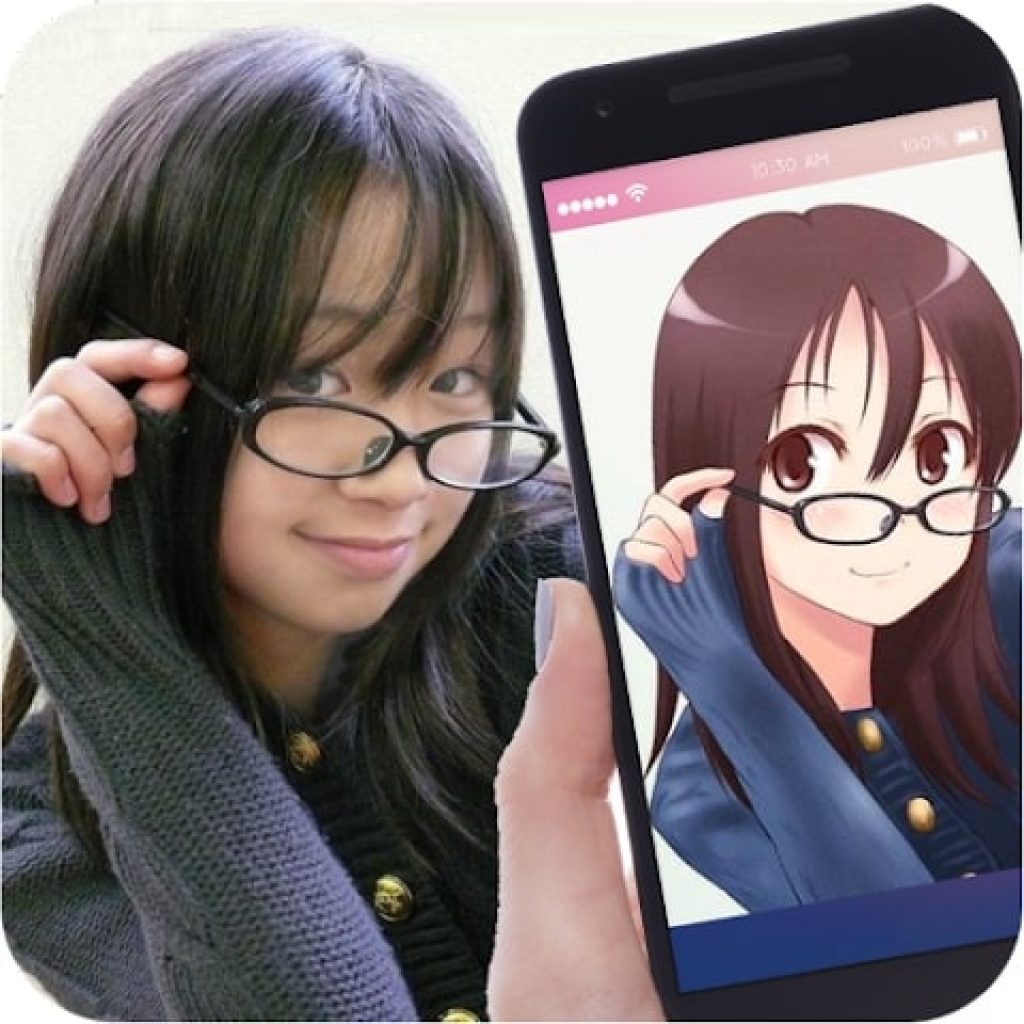 Anime is quite a popular genre of movies and cartoons. That's why many fans want to present themselves as their favorite character by trying out the appropriate masks and filters.
This photo editor with its extensive functionality and many different tools will just help you do just that. With them, you can change any of your photos, trying on the faces of your favorite anime characters.
Thanks to virtual intelligence technologies, the finished photos are as high-quality and natural as possible, allowing you to use them for your avatars in social networks or messengers.
By trying different anime filters on your photos or on photos of your friends, you can imagine what your characters and cartoon characters would be like.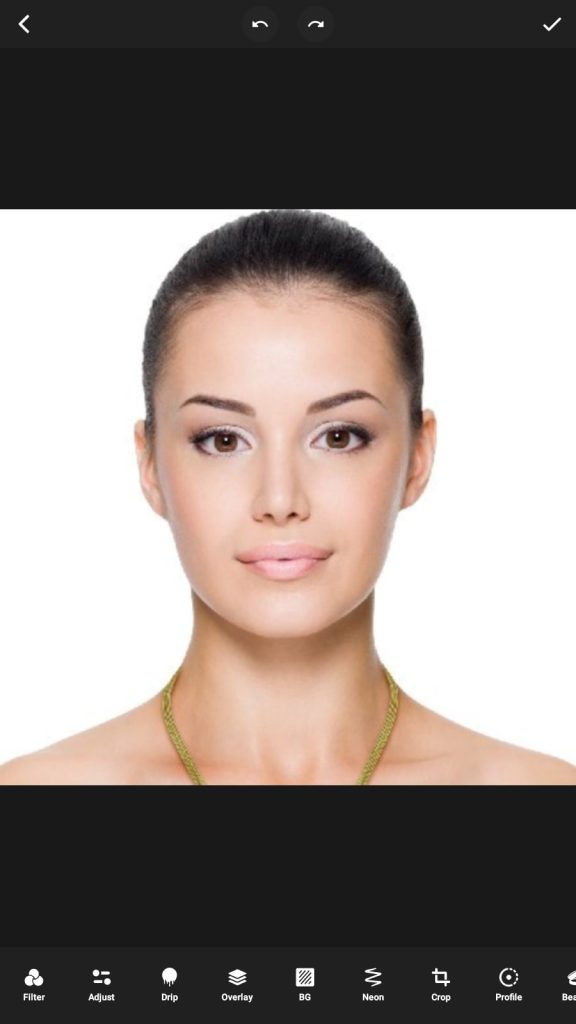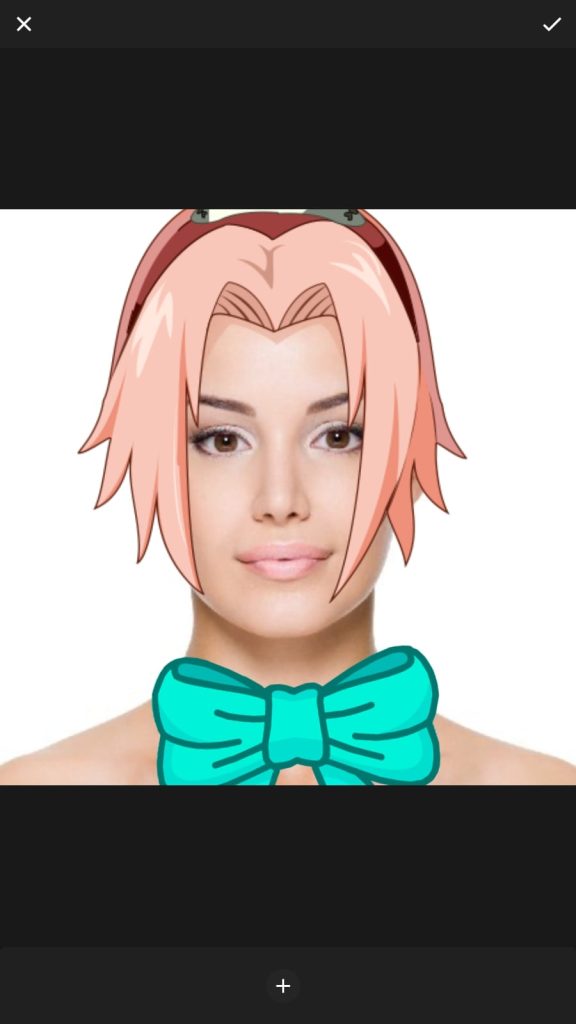 Photos and images with filters can be used not only as photos for pages on social networks, but also for the design of comics, books, and manga.

You may also like: 9 Best Photo Morphing Apps for Android & iOS
TwinFACE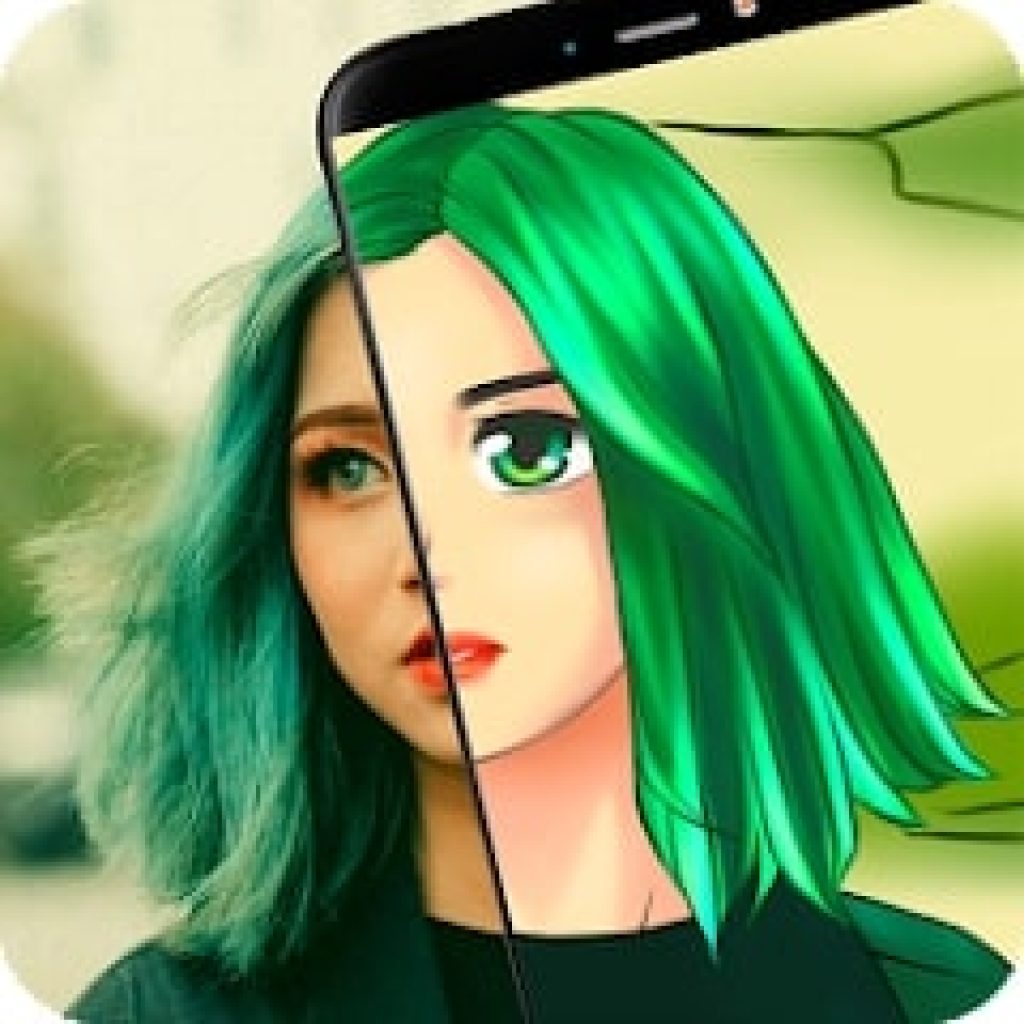 Many fans of anime series would like to see themselves as the main character. This editor gives you the opportunity to make yourself a character from a popular cartoon.
With it, you can easily change your face into the face of your favorite anime character. The images are of high quality and clear, so you can use them even for the main photo on a social network page or any other platform.
A fast editor won't make you wait long for your modified anime-style photos, and you can save them immediately after processing.
Anime-style photos will appeal to you and your acquaintances, relatives, and friends as well. So you can experiment with photos of different people, presenting them as popular anime characters.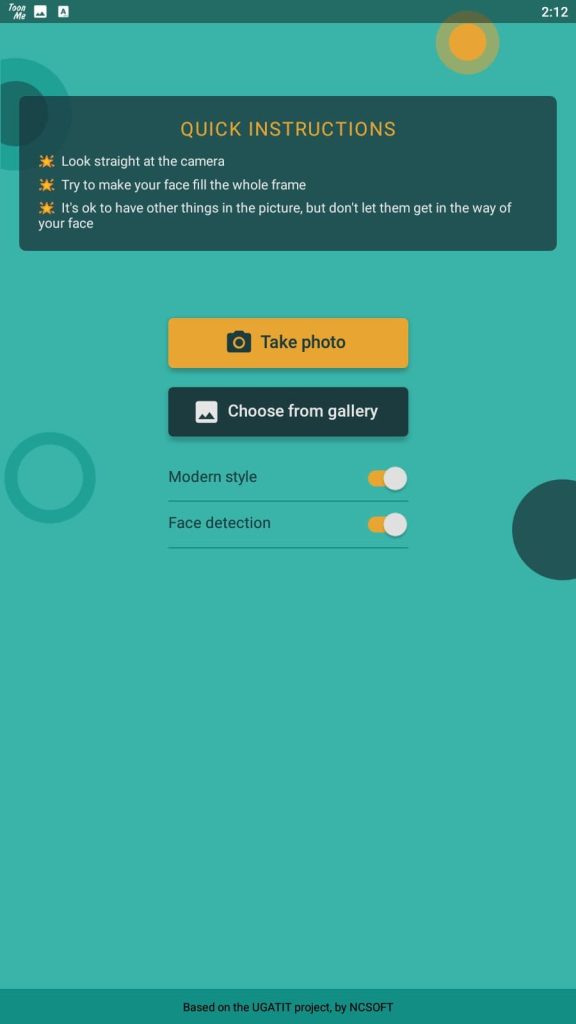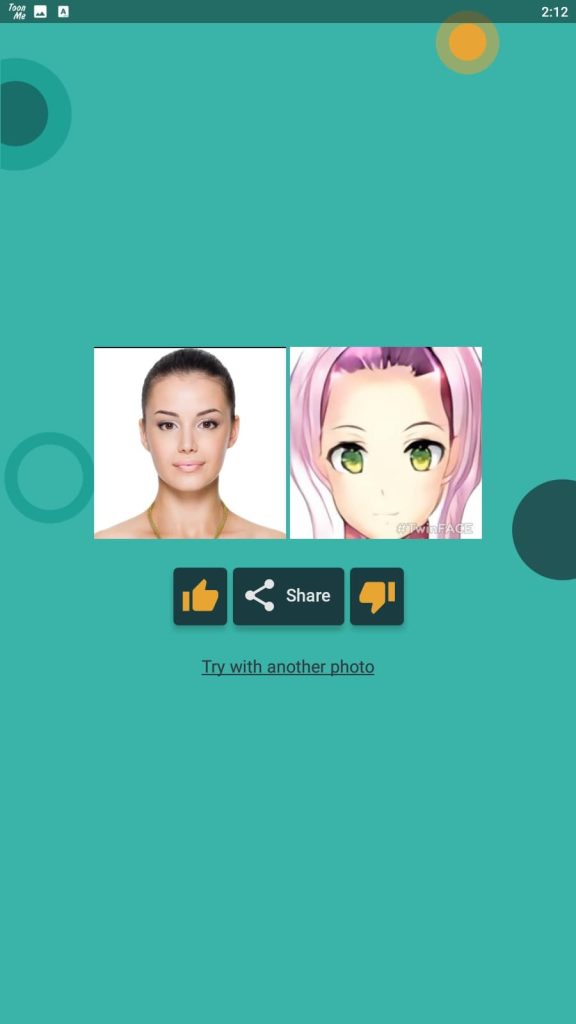 To get clearer and better photos, you need to take them in a place with good lighting and an internet connection. If these conditions are met, it will only take a couple of minutes to process the pictures.