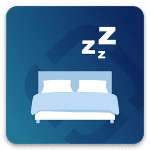 Sleep Better with Runtastic will help you to know everything about your dream, this wonderful alarm clock on Android and iOS will find the optimal period of time that would fully sleep and feel vigorous throughout the day. The smart application will allow you to normalize sleep, make it more effective and cope with insomnia. Learn more about your dream with the application, track the phases of the moon, keep a diary, and much more. Have a nice sleep and good dreams with Sleep Better with Runtastic.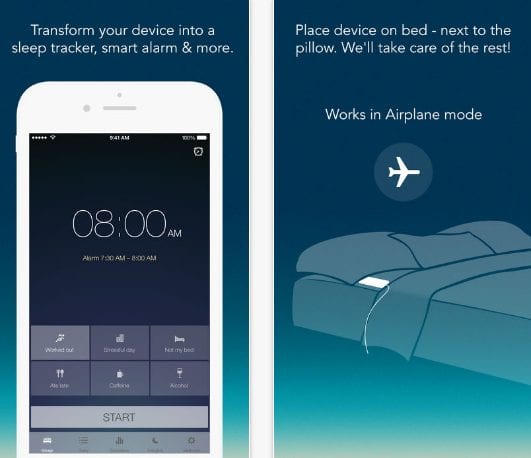 Features of sleep alarm on Android and iOS:
you will learn about the duration and effectiveness of your sleep;
use the sleep-tracking function by putting a smartphone or tablet near the pillow;
analysis of the duration of fast and slow sleep;
a sleep log, this is your personal story that will help you compare the results for the week, month, year;
mark your mood for statistics every day;
indicate your daily habits, your training, consumption of caffeine, alcohol, etc .;
filtering history to determine when you sleep better;
a variety of sound signals;
the diary will help to remember what the dream was about, and will show the percentage ratio between neutral, pleasant, and negative dreams.
The main task of the program is to monitor the quality and duration of sleep but it also has additional functions that you will like.
By integrating with the HealthKit platform, Sleep Better can work in conjunction with other fitness applications. The user can access all the data from one panel and it will be possible to put the information in the right context.
The paid version of the application in addition to selecting new ringtones will give you the opportunity to set the duration of the repeated signal, sleep analysis relative to the phases of the moon, extended sleep statistics and your progress, and, of course, advertising will be disabled.
Runtastic Sleep Better is a great tool with an excellent set of functions (even in the free version), with a sane price tag, a pleasant interface from the industry leader.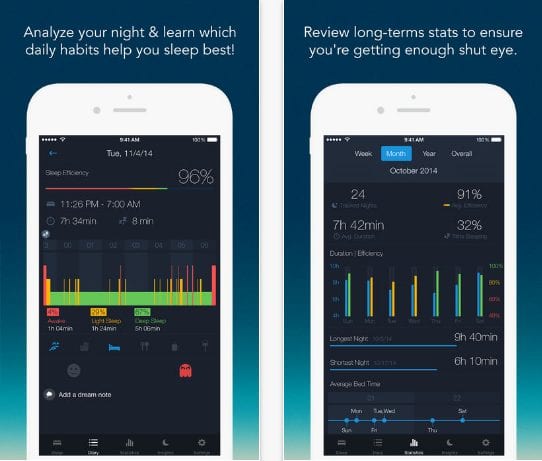 Check also 13 Best alarm clock apps for Android