Keep forgetting your ideas that arose before going to bed or on the way somewhere? Leave it in the past with the Voice Notepad app. It will become an assistant in storing your thoughts. The application is sharpened specifically for convenient work with notes created by voice input. To record the text, just press the microphone button.
At the same time, the application records everything taking into account the spelling rules and understanding several languages. For example, if you say a phrase in English while dictating a text in Russian, it will recognize it as well. Unlike many similar programs, the voice assistant grasps everything very accurately and quickly. In addition, as the dictated words appear, you can place the necessary punctuation marks.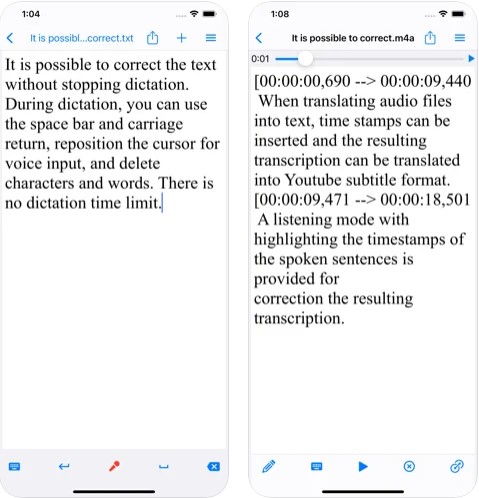 And if you don't want to do it yourself or spend time tracking places where punctuation marks are needed, you can set up "replacements" – for example, if you say "question mark" after finishing a sentence, the voice assistant will put down the necessary symbol itself.
The application is not limited only to the above functions and a couple of languages. The note can be sent to another messenger, social network or application, or exported to a computer. Moreover, there is a speech-to-text translation mode in automatic mode.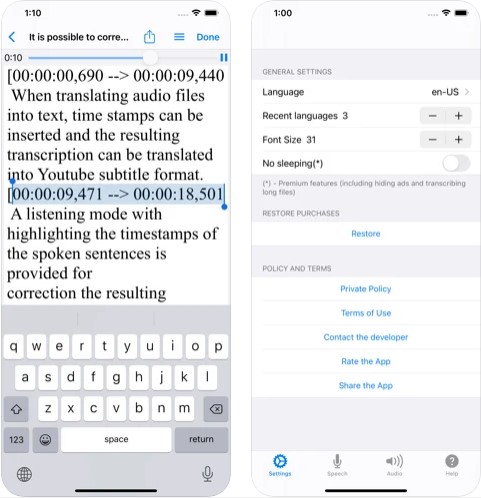 The application is easy to use and it is impossible to get confused in it – everything you need is right in front of your eyes. The interface design is simple and suitable even for those who have little experience in using such programs. A Voice Notepad is similar to simple notes, but with much more advanced and sharpened functionality for voice input.
The voice assistant will be a convenient help for those whose work is related to writing texts: writers, journalists, and any other creators in general.