Anima Toon is a unique app whose main function is to create 3D animation on iPhone. Despite the fact that this is a mobile app, it allows you to create high-quality animation. Of course, Anima Toon offers a wide range of characters for animation.
All of them are of different shapes, for example, you can create a tall and slim human or on the contrary a small and plump one. Figures of animals and birds are also available. So there are great opportunities for imagination. Some characters are payable but it definitely worth it.
For those who want to develop their 3D designing skills, we can suggest exploring this article about the 3D homebrew apps.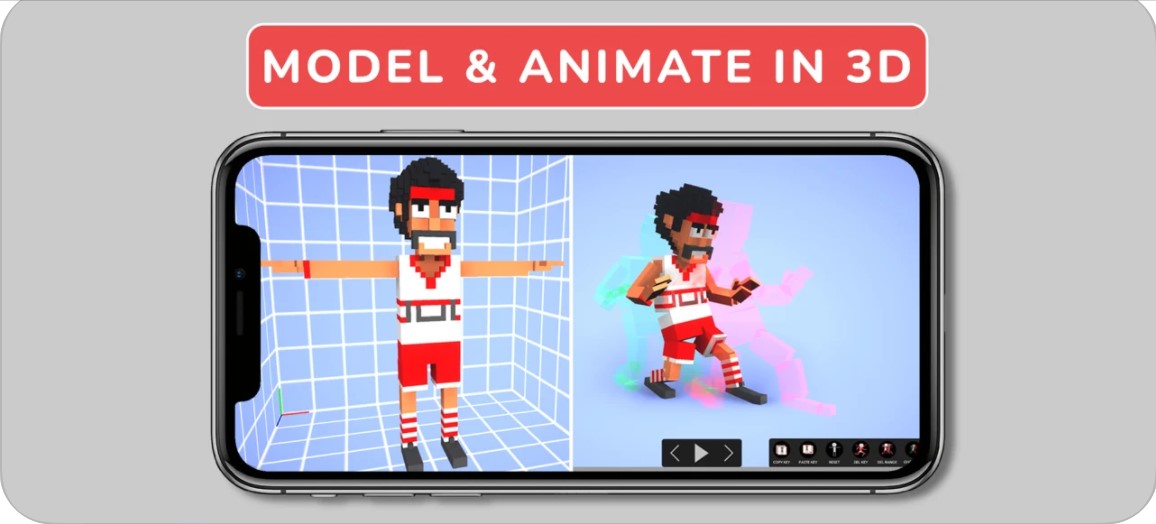 After downloading, you open the app and observe detailed instructions on how to use it and all its instruments. It is a big advantage because the app is quite difficult for using for the first time. To move and control figures you can with the movements of your fingers.
The interface of the app looks handsome and professional. In the middle of the screen, you see the figure itself. You can color and expand it. The color palette is very vast. The panel that shows the time of animation is located beneath the figure. This app has a peculiarity – the screen is required to be turned horizontally for greater convenience.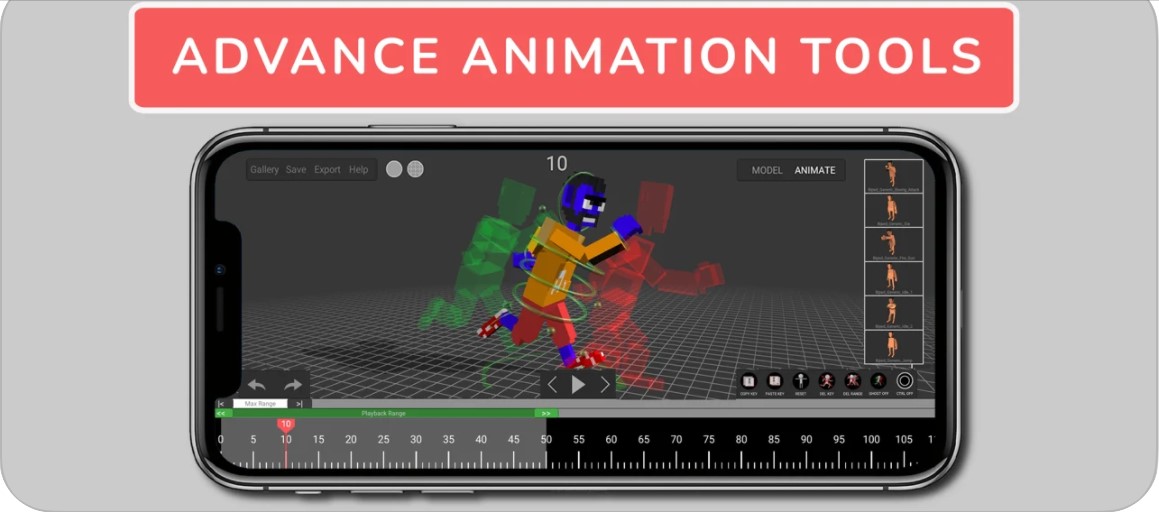 Another key function of Anima Toon is to make animated videos with created characters. Step by step you have to change the position of the parts of the character's body to coincide with your ideas. The instruction also helps to cope with this. The timeline allows you to copy, delete and swap certain frames.
And you can also create beautiful 3D holograms by using one of the apps from the list of the best 3D hologram apps.
In the end, you save your animation and send it where you need it. The app is very highly qualified and can even compete with some 3D modeling apps for personal computers and laptops. In other words, this is a real discovery for animation lovers and graphic designers.