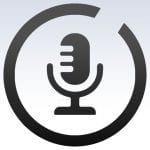 Say&Go Voice Notes – your thoughts are in a safe place. This application is designed for those who don't want to miss an important idea or a thought because with just one click you can make a voice note not only on your iPhone but also on Apple Watch, download it to your mailbox, Dropbox or Evernote.
At first glance, it is a simple and ordinary app but, at the same time, it is yet a powerful tool for recording short voice notes. Precisely short, so you can easily transmit the file or set a note as a reminder. The recorder is convenient to use especially when you are on a trip, driving or somewhere else, where you cannot write down important thoughts into an ordinary notebook.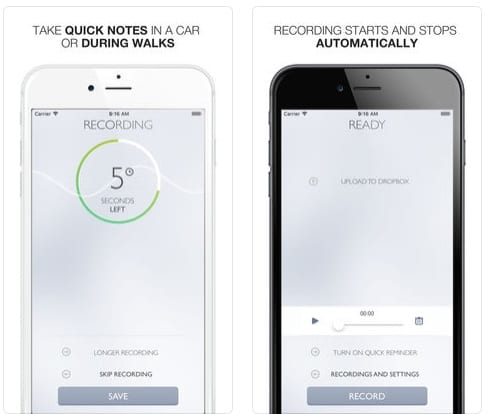 And for owners of Apple Watch, the Say&Go application will be even more useful. Raise your wrist, press the record button, and say. Then you can leave the record for storage in the clock for further editing or send it to your phone. For ease of use, you can add a shortcut to your desktop. So you can write down the most important ideas much faster.
The quick reminder feature will not let you forget about what you wrote down just a couple of minutes ago. After recording the voice, swipe your finger to the right across the screen, and after a few minutes, the application will remind you of the note. Also, you can set a reminder in such a way that it makes itself felt a few days after the recording.
Check this: Best voice to text apps
With the ability to automatically send notes to the mail, Dropbox and Evernote, you can easily find your records on the computer.
The Say&Go Voice Notes application is your true helper if you want to remember everything and always!