Are you thinking about getting a scientific calculator? Wait, have you seen those crazy prices for them on Amazon? Why paying so much when you can turn your gadget into a fully-equipped scientific calculator… Scalar Scientific is that kind of software that will bring you even more measuring and calculating possibilities than you expect.
If you have any problems with math you can also watch tutorials on YouTube. You can even download the best ones and watch them any time – use these apps for that.
First of all, all the math lovers will find this calculator irreplaceable since it does provide more features than most of its competitors. There are not that many applications on the market that allow you to project the mathematical scenarios and allows you to automotive the work with mathematical formulas.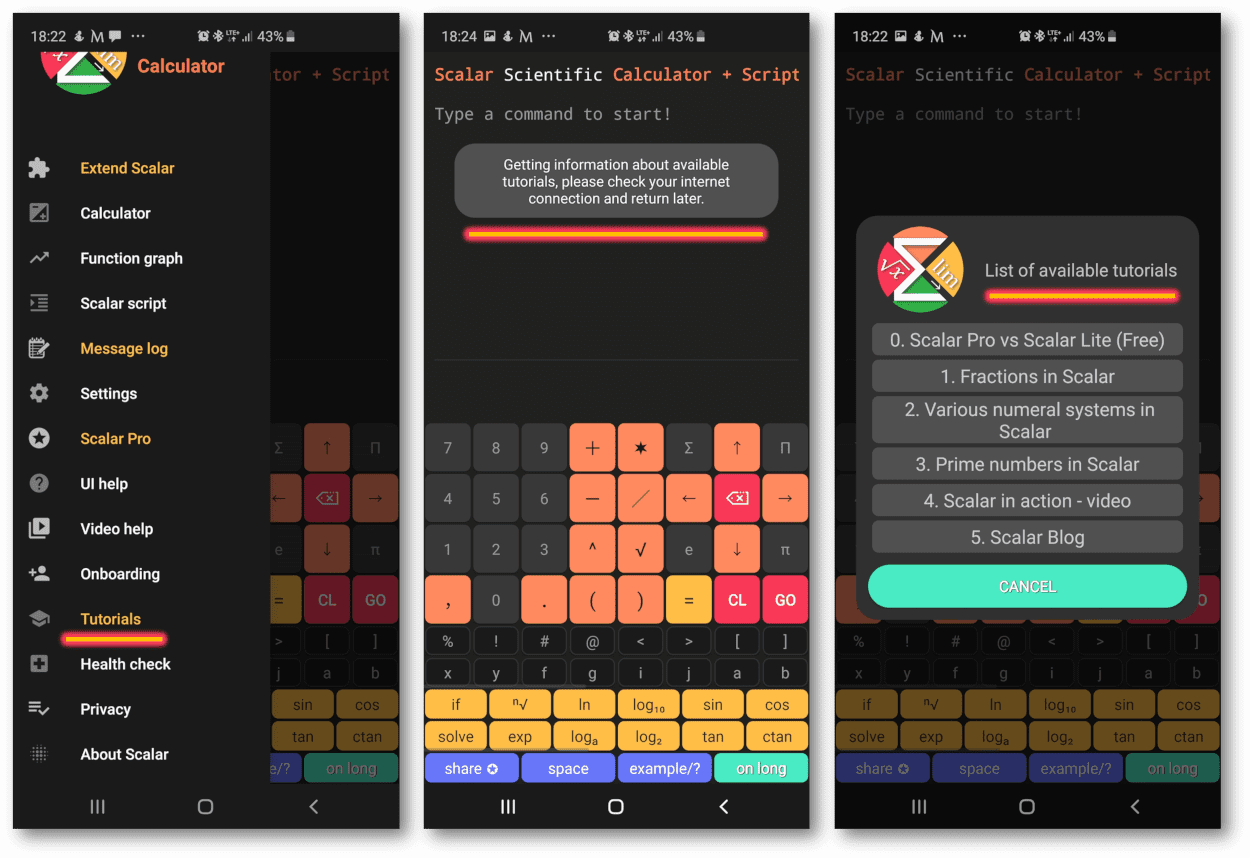 All you have to do is to insert the functions into the necessary fields and choose the number of actions that will follow one another. All the salvation will be displayed at the lower corner of the screen with all the possible scenarios and explanations – this feature also makes Scalar Scientific a useful tool for training math and learning skills.
Even though the whole system of Scalar Scientific might seem complicated from first sight at screenshots of the interface of this app, beginners will find the app pretty easy to handle as well.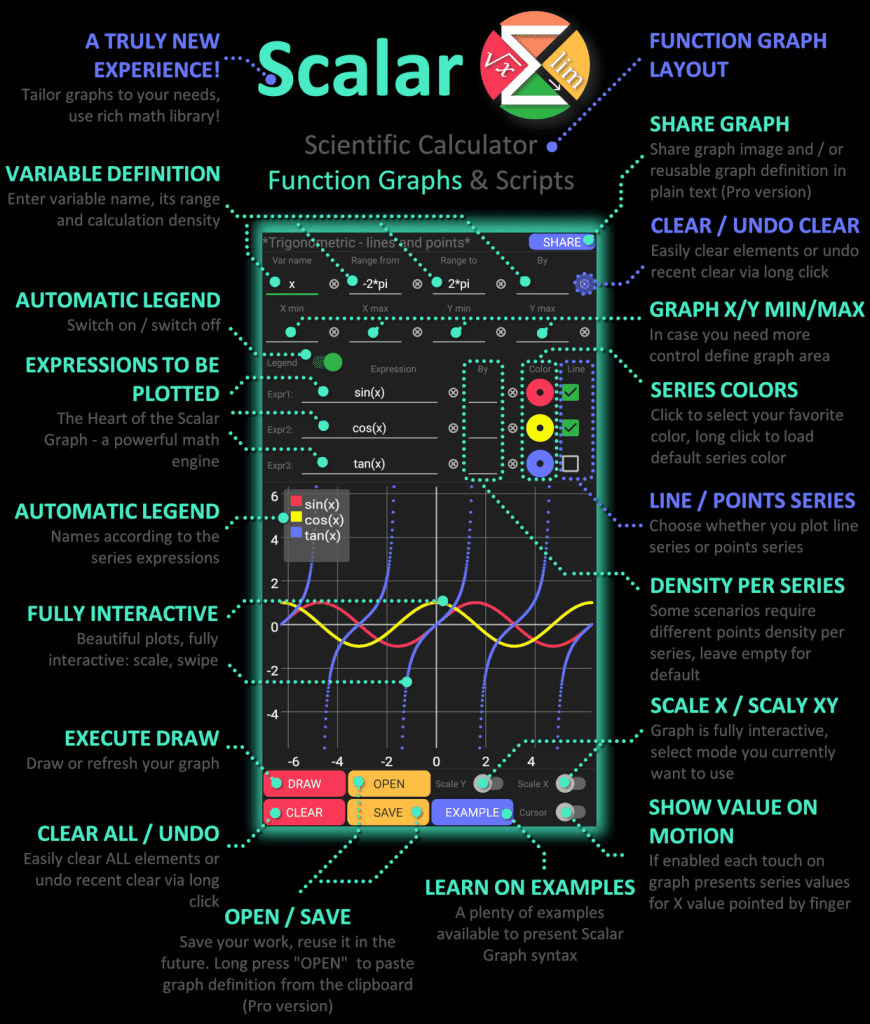 In other words, no one claims that you can use this calculator for extra elaborate formulas only. Being a profane, you can start with simple formulas, equations, and solutions, learning math steadily.
Another convenient feature of Scalar Scientific is that different arithmetical meanings here are always highlighted with different colors, for instance, the numbers related to X;Y, and Z coordinates will always be highlighted in various colors so it is easier for you to navigate in the app.
What is more, you can explore IPTV videos to find more useful information – you can check out this list of the best apps for IPTV to watch everything in the best quality.
The next fancy feature of this app, and, perhaps, the most prominent one, is the ability of this software to build graphs.
And though people might say that the function of creating graphs based on formulas had stopped being an innovation in similar apps years ago, the amazing precision and design that this app brings while creating another cosX graph are completely authentic – just compare a mediocre calculating app and Scalar Scientific in this sense. You will be surprised by how the looks decide here.
When you're typing in numbers and letters, you get a standard keyboard, however, if you look a little bit lower, you will notice that most algebraic and calculus signs are placed there as well. This convenient placement allows you to switch between the regular and algebraic numbers in seconds, without any efforts.
And when you're done with your calculations you can have fun and play the best cross-platform games.
When you first open the app you get a quick guide on how to actually use this calculator. If that isn't enough, you can go further and read the additional materials and watch video tutorials right in the app. In general, Scalar Scientific is a completely authentic app in its category that is interesting to use even if you never deal with math.