Do you want to try a new adventure game? In this case, we have to bring your attention to Flap Shoot Birdie developed by Pixellicious Games.
One of the best features, the game does not take up much storage space – it weighs just 2,8M. Thus, you can install it in a few seconds and get to the playing process straight away.
After launching the app, the first thing you need to do – select the preferred bird. In the next step, you should tap the desired playing mode.

You may also like: 11 Best apps to explore space on Android & iOS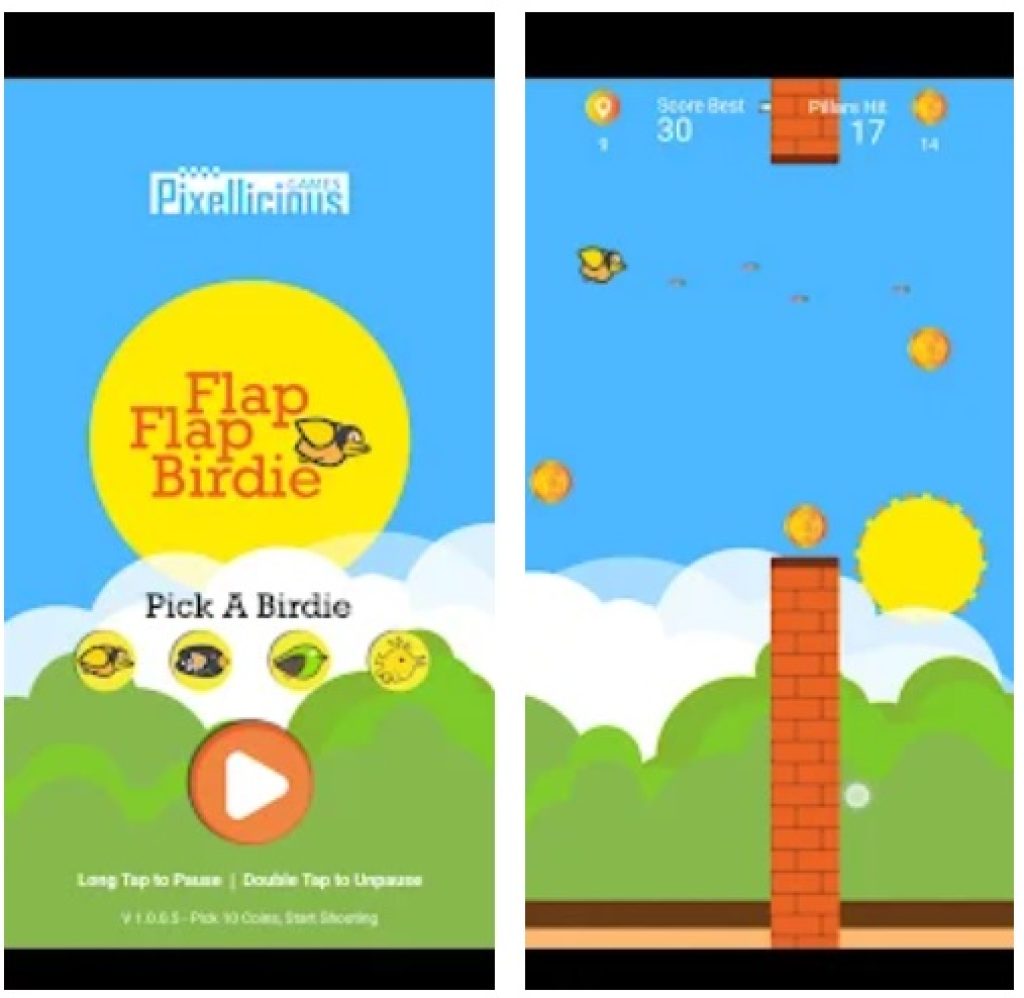 But what is the major goal of this game?
You will have to navigate the bird and avoid colliding the pillars. But keep in mind that all the pillars constantly move.
Additionally, you will also have to collect coins. Once you have gained 10 coins, there will be enabled a shooting power. This option allows you to shoot and remove the pillars from the path. For each shoot, you will lose 1 coin. The shooting power will end when there are not any coins left.
During the game process, you can monitor your best score, targets, collected coins, etc. All these data will be placed on the top of the screen.

You may also like: 25 Best cross-platform multiplayer app games (Android & iOS)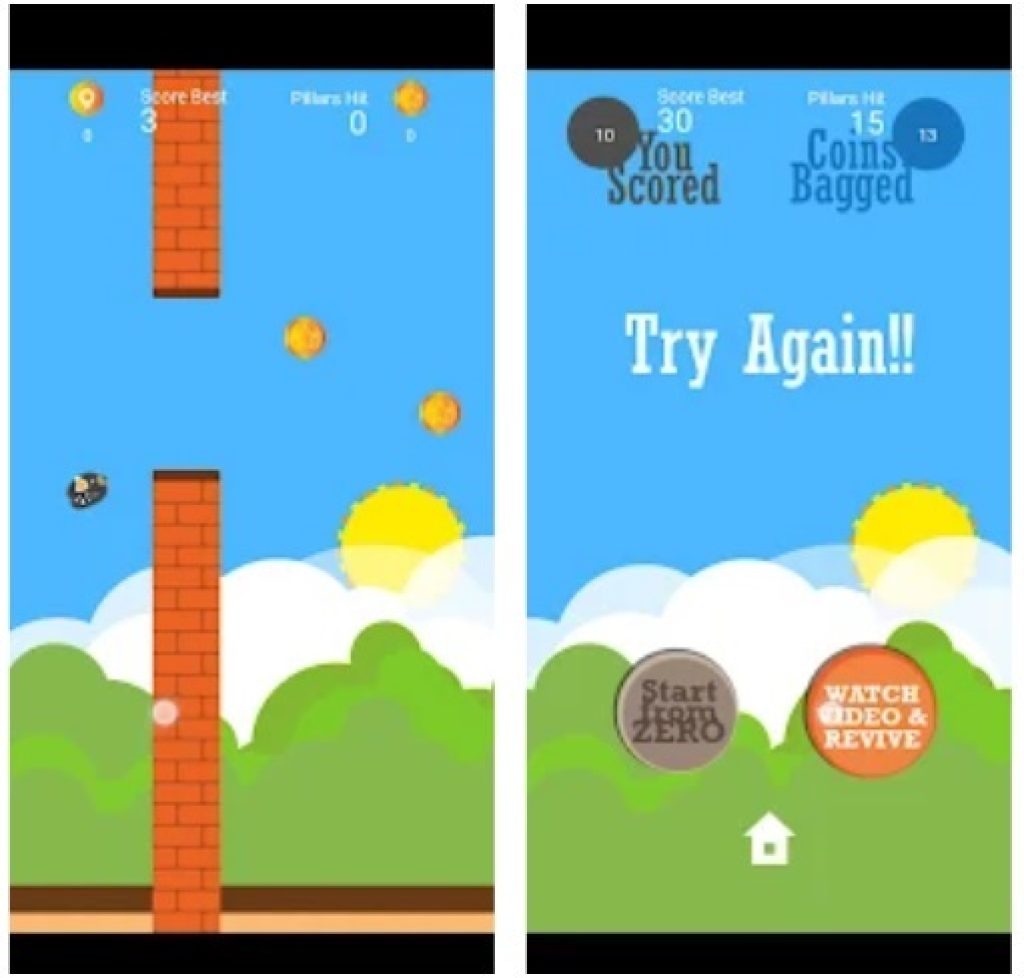 Once the level is completed, the game demonstrates to you the full score. However, the game allows you to continue playing by watching ads that last just a few seconds. Or, you can also skip the ads and start the game over.
As for the game's interface, it is pretty straightforward even for novice players. Plus, the game is developed in splendid graphics merging vivid animations and special effects.
All in all, Flap Shoot Birdie provides an enjoyable user experience for both children and adults. However, the game is very addictive – we have played it for days and still can't stop!

You may also like: 11 Free Open World Games for Android