Multiplayer games are lots of fun, but sometimes you just don't want to spend much time playing. But don't worry—we've got you covered!
There are plenty of quick multiplayer games for Android and iOS 2023 that let you have fun with friends without spending hours playing. This list includes racing games, shooters, drawing quizzes, and more, so there's an option for any taste.
Plus, the majority of these games come with voice chat, so you could communicate with other users in real-time. Some of these games are based on cooperating, some on contesting, but all of them are equally fun.
We've gathered the 11 best games in such a category you may try. Have a look!
Fun Run 3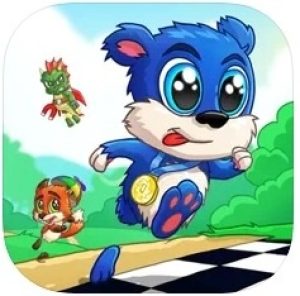 Let's start with a fun racing game to enjoy with mates.
As you may guess by the screenshots, it's not typical racing. The game comes with a fantasy setting and covers plenty of unique characters for you to try. The whole point of the game is to find out which one of your friend groups is the fastest and the strongest. Get ready for dynamic racing filled with battles and traps to overcome.
The game lets you contest with up to 8 players at once. You may rather play against your pals or some random players. The audience of the game is over 130 mill people, so you'll always find someone to contest with. As always, you'll need to pick a character and use his traits against your opponents. You'll also get to upgrade your character with time.
Besides, the game covers plenty of locations and routes—each with some unique obstacles and traps you'll need to get through. You'll also get to sabotage the races by battling your opponents. There's a wide range of weapons for you to crash and destroy your contestants to win the race.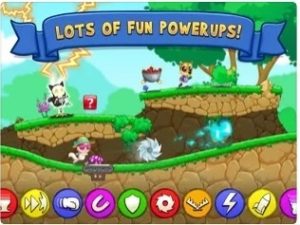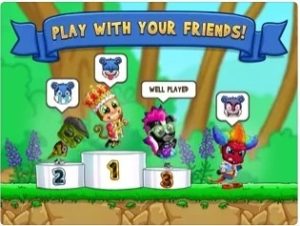 You may also like: 25 Best Cross-Platform Multiplayer App Games (Android & iOS)
BOKU BOKU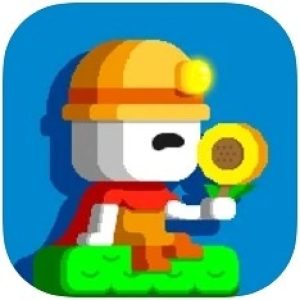 Next, we have a blocks-building game that lets you make your own creative world.
The main goal of this game is to explore your creativity as you get full freedom of building. You'll get to construct a unique playground just for yourself (and your mates if needed). You'll be able to build houses, parks, restaurants, schools, and any other places you'll want to make. The blocks are made of different materials, so keep that in mind.
Along with the blocks, there are also lots of interactive items to play with, so you won't get bored here. For instance, you'll get to use the kitchen, bathroom, and all that. You can also zoom in on all the objects to see the details like the time on the clock, or a calendar. Even the calculators in the office are real and can be used, and musical instruments are played.
Of course, you'll also need to create a character. There are plenty of skins and clothes to choose from, so you'll get to make a fully personalized hero. The multiplayer mode lets you interact with other players by giving them stuff and visiting objects built by them. You can even right on swords or kiss someone if needed.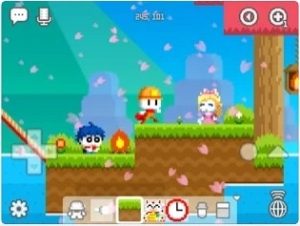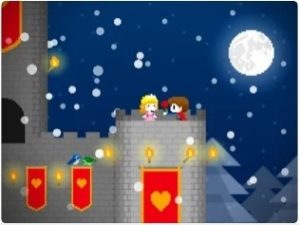 JustFall.LOL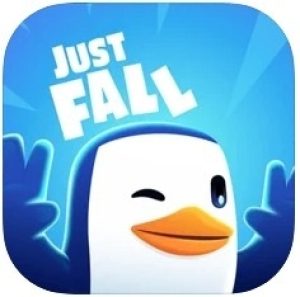 If you're into battle games but looking for a new setting—you'll totally lie about this one!
It's a battling game that lets you stand against thousands of players online. And what's unique about it? Well, it takes place in a major kingdom of penguins and your goal is to become the last penguin alive (sounds funny, right?). You'll get to meet other players on a flying hexagon, and your goal here is not to fall out from it.
To cope with that, you'll need to become the smartest, the fastest, and the most skillful penguin of all. Of course, it will only happen with time, so make sure to improve your character every time you get the chance to. You'll also get to customize the look of your penguin by changing the color of it and adding some cute accessories.
You may rather contest with your pals or random players—just make sure to have a stable web connection. Each battle includes up to 8 players, so it won't be easy to win There will also be obstacles like slippery floors, and all that. The game is fully free with no in-app purchases, so there's no chance to buy skills here.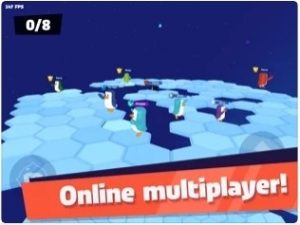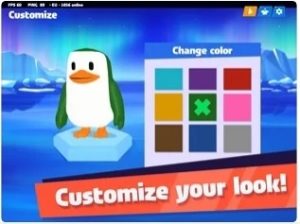 House Arena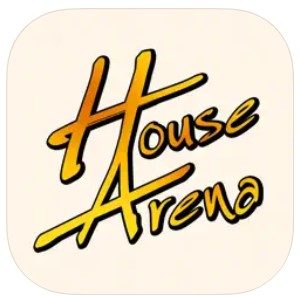 House Arena is an incredibly addictive game where users will be able to participate in a huge number of battles. Many users who regularly play fighting games are accustomed to field combat, but here the concept is much more unique.
Players will have to fight in a house environment, which is furnished like a real one. This creates a really cozy atmosphere.
The opponents of the player are also significantly different from the usual monsters and villains. In this game, cartoon warriors play the role of opponents.
What is really useful for players is that the developers provide several training rounds to help you learn the features of the game and be ready for any battle. Users will be able to use unique tactics and attacks in order to defend the opponents that they may encounter along the way.
The user can choose a character and then even customize it in a completely unique way, creating an inimitable figure. The game supports up to 8 users online, so the player can compete with others and invite friends.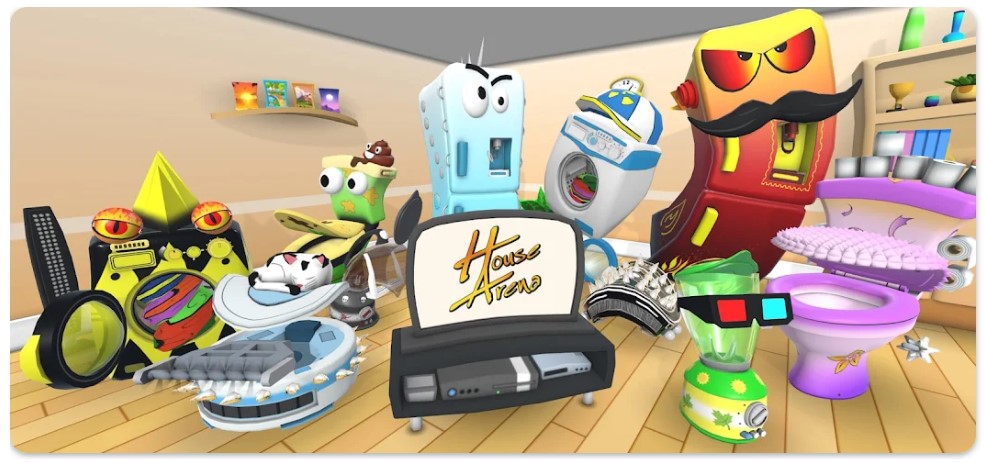 Draw N Guess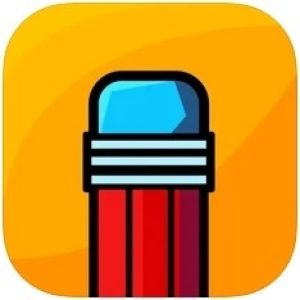 The name of this game fully reflects its concept. It's a drawing quiz where you'll need to explain words to your pals via drawings.
In the first place, it doesn't matter how good of a drawer you are. More to that, the worse you draw—the funnier it will be to pay. It's a multiplayer game, so you can play with random users or your mates. It also comes with a group voice chat, so you could interact with your teammates in real-time.
The rules are simple—you'll be given a word that you'll need to explain to your teammates by using your artistic skills (and vice-versa). In case you're insecure about your skills, there's a turn-based mode that helps to get better at it. The round is considered over when someone guesses the word correctly.
As for the team, it may contain up to 6 players. Each round will bring you points that can be exchanged on extra color sets, brushes, crayons, stickers, and other stuff that may help you to express your thoughts better. Plus, you'll get to win bonuses and rewards that will help to get on top of the leaderboard.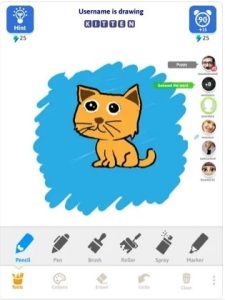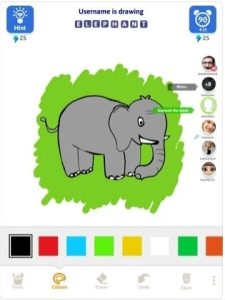 Bombergrounds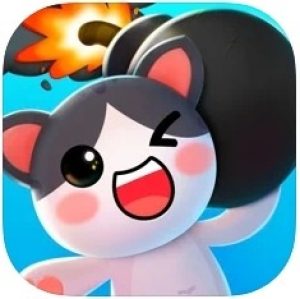 Here's another option for the fans of battle royale games.
It's a multiplayer bomber with a cute retro interface that won't leave you indifferent. According to the rules, you get to an island with tons of other players. All of them are here with the same mission as you are—to get a victory. The characters here are cute yet deadly animals that fight for the chance to rule the land.
In order to succeed, you'll need to place down the bombs, trick your opponents, block up their vehicles, and more. Plus, don't forget to look for treasure chests, as that may bring you helpful bonuses and power-ups. You may also collect the coins to exchange for new skills and equipment. Of course, the game wouldn't be fun without extra traps and obstacles that you'll need to avoid and overcome.
The game comes with a massive map for you to explore and use to your advantage against the others. You'll also need to go through countless matches, that may include up to 25 people. Feel free to invite your mates to find out who is the smartest one in your group. You may also join your forces with two other players if needed.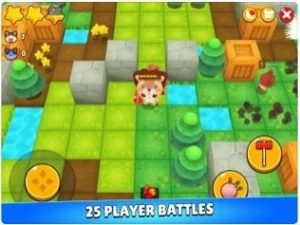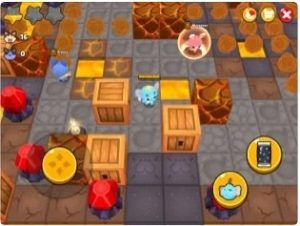 Check also: 11 Free Multiplayer Puzzle Games for Android & iOS
MilkChoco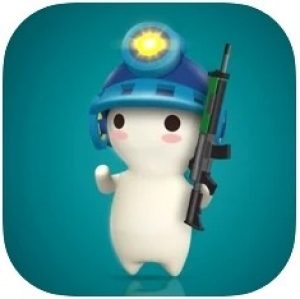 This is an FPS game where you may test your power and luck in becoming the best player of all.
This game lets you participate in 5 vs 5 matches against other players. Thus, you may rather team up with random users or form a squad with your mates. As always, you'll start by creating your avatar. The characters here are not people—they are cute and deadly animals, with specific powers and abilities to use in battles.
Herewith, you may collect several heroes to play different roles on the battleground. Speaking of which, there are various types of roles, such as deathmatch, resort, attack, and all that. Besides, all the heroes can be upgraded in numerous ways—skills, weapons, and rank. Of course, upgrades are not free, so make sure to earn as many coins and bonuses as you can.
There are also plenty of special events, you may join to win extra prizes. The game comes with simple control and doesn't require any additional downloads, so no worries about memory cluttering. You can find some patches on the web, though, but it's better to avoid than cause you can be blocked for life.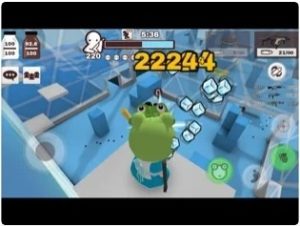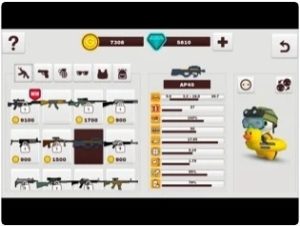 Battle Racing Stars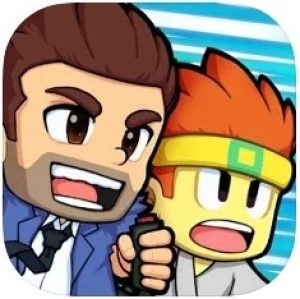 It's battle racing that lets you stand against your pals in numerous races.
The unique thing about this game is that it covers plenty of famous characters from other games. For instance, you may play as Barry from Jetpack or even ninja from a well-known fruit cutting game. Just make sure to pick your ace hero and enjoy your time in countless locations. Some rounds are located in a magical forest, some in the mountains, and there are even space-located ones.
The graphics give off major retro vibes and looks pretty cool. The MP mode enables you to race against 3 other users, so feel free to invite your mates. You may also participate in private friendly races if needed. Of course, you won't only need to get ahead of pals, but also avoid obstacles like UFOs, and all that.
And if you'll be the slowest racer, you may easily get blown up by an angry bomb following the players. You may also get some boosters and power-ups that let you run on max speed, become irresistible to the attacks, and all that. Besides, you get to throw bombs and other weapons to get rid of your opponents.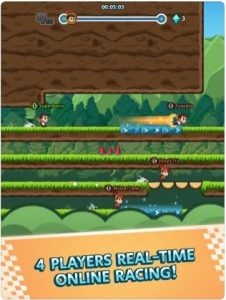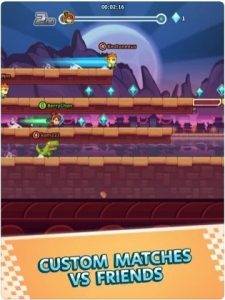 SUP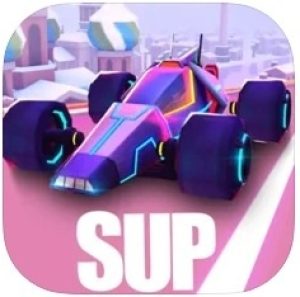 In case you're into classic racing games filled with stunning cars, and frantic tracks—this game is for you.
In the best traditions of the genre, you start by picking yourself a vehicle. Of course, you won't get much of a choice at first, but it will still be possible to win the races. As you do, you'll get points and coins that can be exchanged for car improvement, and all that. You'll get to boost up the speed, make your car jump, and get better at drifting.
Beyond that, you'll get to improve the appearance of your car. The game covers a wide range of emojis that let you wink to the opponents while passing by. Once you'll get enough coins, you'll get to expand your car collection as well. The multiplayer mode enables you to race against 3 other players from around the globe.
All the races get recorded, so you can always watch a replay and see what you did wrong. The vids are downloadable, so feel free to share them on your SM. There are also plenty of tracks—each one is unique and is more difficult than the other. You'll even get to build your own tracks and share them with the entire world.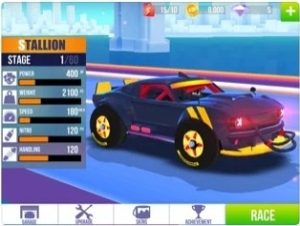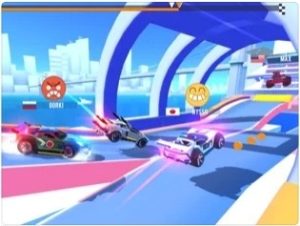 SmashKarts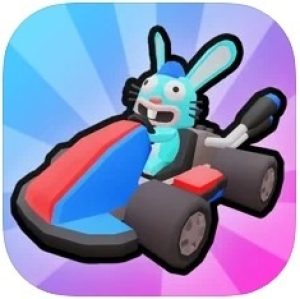 This is a MOBA game that lets you participate in carting battles with mates.
The concept of this game is a bit unusual. Your goal here is not to become the fastest—it's to kill as many players as you can in 3 mins. All the rounds include up to 8 users that you'll need to destroy, or they'll do it with you. Herewith, even if you'll stay alive till the end of the round—the win is not guaranteed yet.
The winner here is the player who'll kill more opponents on the field. As you move through the rounds, you'll get to collect boosters and bonuses that will help during battles. You may get a machine gun, a pack of bombs, or invincibility to attacks. Just keep in mind that all the weapons require specific tactics to become the deadliest of all.
The game covers plenty of customizable karts that let you stand out from the crowd. You'll get to change skins, and wheels, add extra protection, and more. Plus, you'll get to unlock new characters with individual powers such as unicorns, pirates, and even aliens.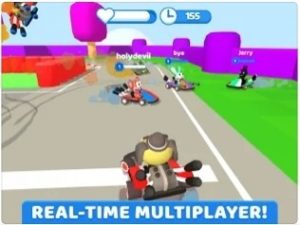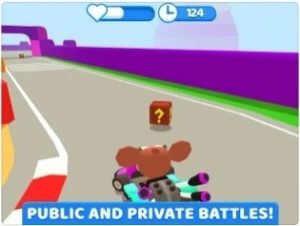 You may also check: 17 Best Local WiFi Multiplayer Games for Android & iOS
Crossy Road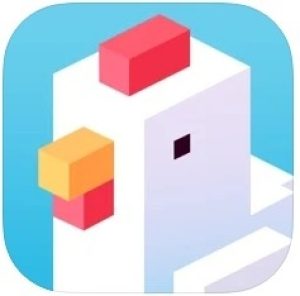 And lastly, we have a famous multiplayer game where you need to help a chicken to cross the road.
The concept may sound silly, but the game is actually quite challenging and addictive. The game covers over 150 characters with different speeds, health, and all that—make sure to collect them all. The rules are simple—you just need to cross the road and not get killed in the process.
If you'll get hit by a car(or something else) the round will end, and you'll need to start over. The game runs on an increasing difficulty system, so the lvls will get more and more complicated with time. There are hundreds of levels in different locations, so get ready to adapt and think strategically.
The roads will be filled with cars, train tracks, rivers, and all that. Plus, there will be extra obstacles willing to kill you most unexpectedly. For instance, there are plenty of annoying pigeons ready to attack you when you least expect it.