ScreenHunter Pro is a high-quality screen capture program that allows you to create screenshots. The application is compatible with Windows 7,8, and 10. So, let's have a look! We have to admit that ScreenHunter Pro is quite flexible and stable software. Plus, this tool does not take a lot of storage space, so you will install it in a few seconds.
In this program, you can take a shot of the entire screen, a window, or a certain area that you need. After capturing, you can instantly edit it according to your wishes.
Check also screenshot scrolling apps for Android and iOS.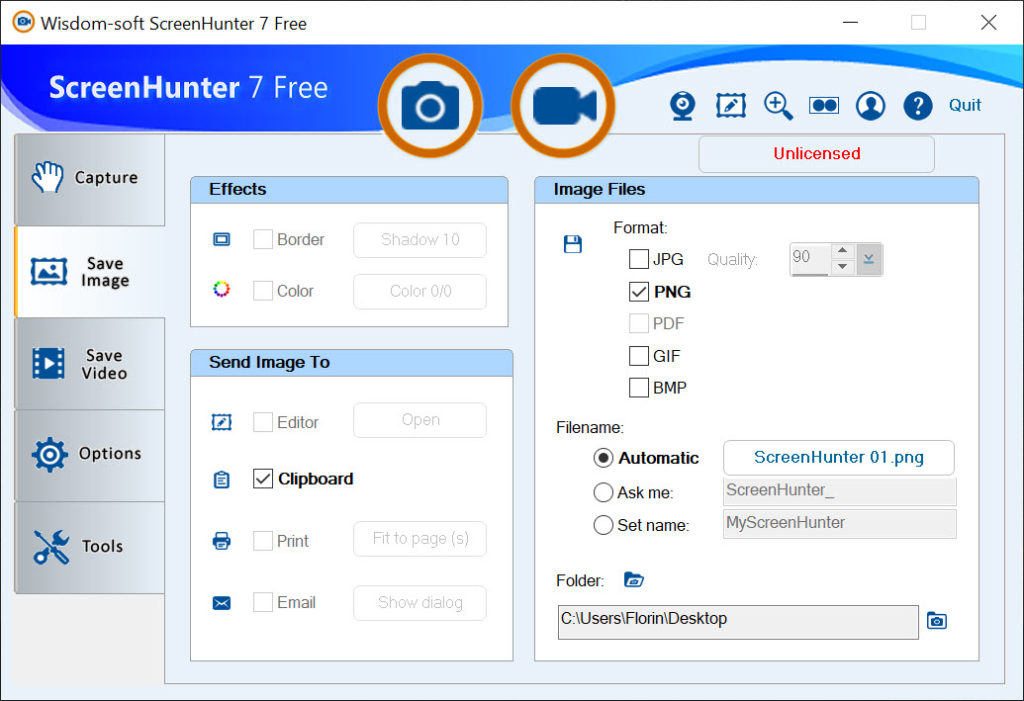 On the sidebar, you will find the following sections:
Capture
Save Image
Save Video
Options
Tools
By the way, the software offers a wide range of features. So, in this tool, you can apply effects, use zooming, add color picker, switch to editor mode, enable automatic launch, and so many other useful things! The next option that many users will find very useful – there is a built-in multifunctional editor. Therefore, you can set up colors, adjust contrast levels, add texts, boxes, symbols, and so on.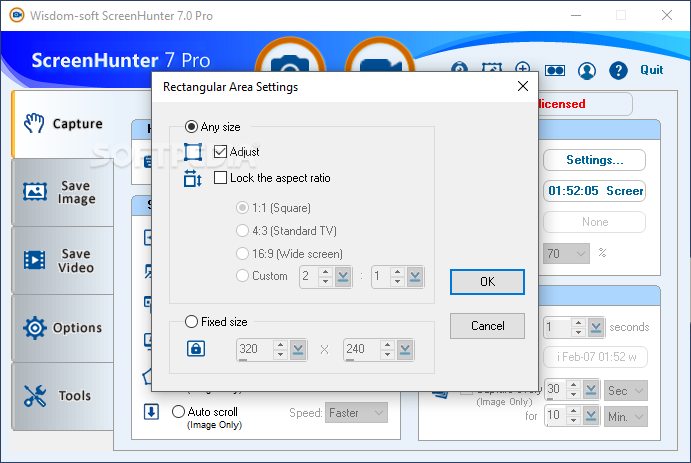 Additionally, in ScreenHunter Pro, you can choose from a wide range of output file formats – BMP, JPG, PDF, PNG, GIF, TXT. Moving on, ScreenHunter Pro boasts a user-friendly interface. So, we can surely say that there is no need to be very tech-savvy to find out how to use it.
By the way, if you want to diversify your set of cameras not only on your PC but also on your smartphone, you can install a thermal camera – see the temperature of the objects around!
Among the distinctive features, the software enables you to record your webcam, microphone, or desktop. Besides, this tool provides only high-quality videos, so you can even save and create unlimited MP4 videos. To sum up, ScreenHunter Pro is truly worth downloading. We have not found any negative feedback from the users. So, we believe this software will fully suit you as well!