Have you ever wanted to assign app launches to your smartphone's volume buttons? What about the appearance of the sound panel? It covers a decent amount of screen content for a few seconds and is not always comfortable. Fortunately, Android lets you change everything.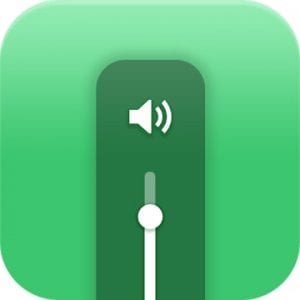 Google Play has an app called Ultra Volume that you can use to customize the design and usage of the soundbar.
The first time you launch the application and try to select the soundbar theme, the application will ask you to give it access to the sound keys.
There is a stylization for popular mobile systems and applications. For example, the simplest and most convenient option is to move the soundbar to the notification area. This is an ideal way not to worry that the volume control panel covers the video you are watching.
Volume control
With this app, you can change the volume control both vertically and horizontally. You can choose the colors that best suit your smartphone's color theme. You can also select a gradient to decorate the cover. Smooth animation is available, which improves the use of the volume slider and makes the process even more enjoyable. You can change the size of the volume control as you wish.
There is also a feature that allows you to set a certain amount of time for the desired instrument to be on the screen. You can also set the volume level to a certain value. When the volume reaches a peak, the phone will vibrate.
Music
For music lovers, there may be a need for panels that contain a widget for the music currently being played. One press of the volume button, and the track control panel will appear in front of you. You can also listen to music from the individual sound outputs. To make a selection, go to the appropriate application menu. You can sign each audio output device yourself, that is, give it a name.
Gestures
Special gestures are also available here, which saves you the need to use the buttons on your phone. Simply swipe your finger off the edge of the screen and the volume control appears on the phone screen. You can use it to increase or decrease the volume, just like with conventional buttons.
There's also a composite panel – all three controls on one tile. To use them, you must give the application access to notifications. The app lets you mute the sound that accompanies your changes in volume level.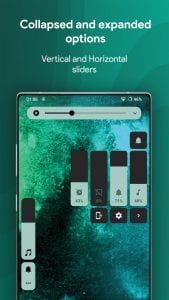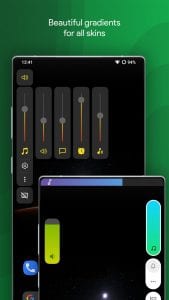 Other options include "Single Volume", a common slider that changes the volume of all sounds simultaneously. The "Advanced" item contains the option of muting Ultra Volume in certain applications.
Ultra Volume is a great application for customizing your phone. Now you can design all the necessary tools in one style and enjoy the beauty and convenience of using all the functions of your phone.
You may also like: One Shade app review