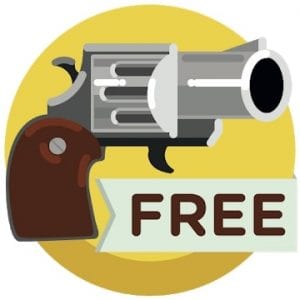 Do you like to get together with a lot of friends? Then you can definitely use the Shoot & Drink app. It will make your gatherings even more fun, so you won't get bored.
Gameplay
The game is based on the Russian roulette scheme. Guns and bullets here are the main characters of your mini-game.
This is a multiplayer game, which can take part from 2 to 12 people. The one in whose hands the gun is fired, drinks. That's the whole point of the game.
In this application, you will need to choose any character that you like. Then you need to charge the bullets in the gun, with which you will choose the one who will drink next. Each player can have his own character, each of which has its own distinctive features.
Design
This application has an unusual and cheerful atmosphere and beautiful graphics. It is as if you get to the world of the Wild West, where the strongest survive.
Also, a nice feature is music that accompanies you throughout the game. Pistol bullets are also unique here. All of them are made in different forms and on different topics. There is a rocket, lipstick, shark, bird, and much more.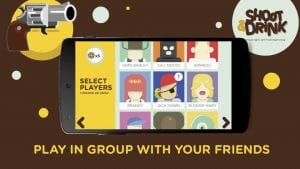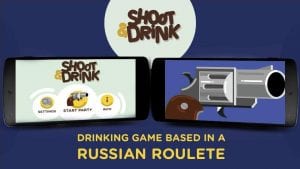 With this application, you can create a real party with one smartphone. Shoot & Drink – Party Game will be a good solution for spending time when there's nothing to do.
You may also like: 15 Free Party Game Apps for Android & iOS