Shopping and applying makeup can be a real challenge if you're not a pro in color matching. Why do the same colors look great for your friend but only make your appearance worse? Many people know that it's all about color types and that there are four main types and two subtypes for each main one.
What is more, you definitely want to take polaroid pictures when you find your new style – check out our best polaroid frame apps for you!
We are all either Winter, or Spring, or Summer, or Autumn. But don't go shopping with cardboard "color wheels"! There is a solution – you only need a smartphone, which is always with you. And Show My Colors – Seasonal Color Palettes app installed.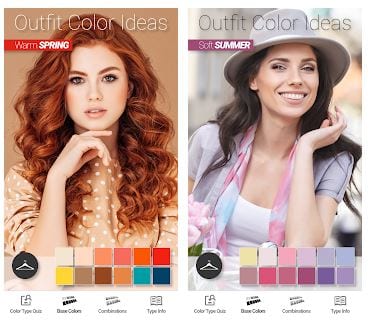 To always buy only the clothes that suit you best, go through the detailed quiz offered by the app. The color and shades of hair, eyes, and skin that need to be selected are presented in some detail so that you could accurately determine your color type and subtype. Then the app will give you:
A detailed description of your type with an explanation of what suits him, what does not, and why
Examples of photos of this type with matching clothes and color cards
Most importantly, a palette of 24 colors, basic and trend ones, perfect for you and combined into the best combinations.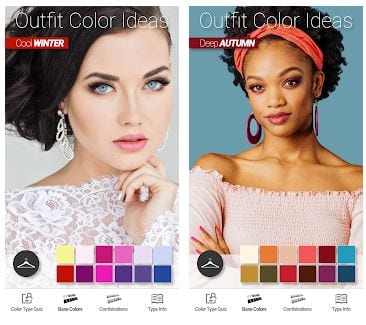 For advanced users, hex-coding of these colors is given. You can expand each color to full screen for easier comparison with the clothes when shopping.
You can find your perfect color, but maybe you're not in the best shape at the moment? That's not a problem at all – just use body editor apps.
The design of the application is pretty pleasant and as clear as possible. The developers are always ready to help with any issues. The application is mainly intended for clothes shopping but it may help you with the selection of colors for makeup as well.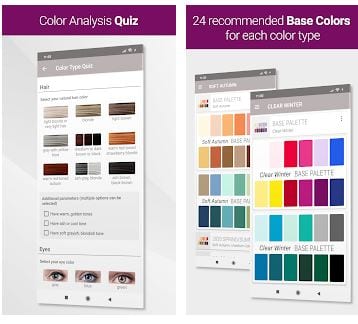 Have you ever thought about how all those colors would look on you if you had an opposite gender? Use the gender swap apps to find out.
Now you do not have to buy things that will not please you and then have to throw them out, because you do not wear them anyway. Save your money and color the wardrobe like a Firebird with the Show My Colors – Seasonal Color Palettes app.