This is a really helpful flashcard app that I find quick and easy for language learning. It offers a huge selection of features and tools that make learning languages efficient and entertaining.
Speaking shortly, the app can help you to improve your vocabulary and language skills. You'll see that users can utilize a variety of languages here, including English, French, German, Spanish, Italian, or Dutch. Learn Vocabulary surprises with a range of features to make language learning convenient and enjoyable.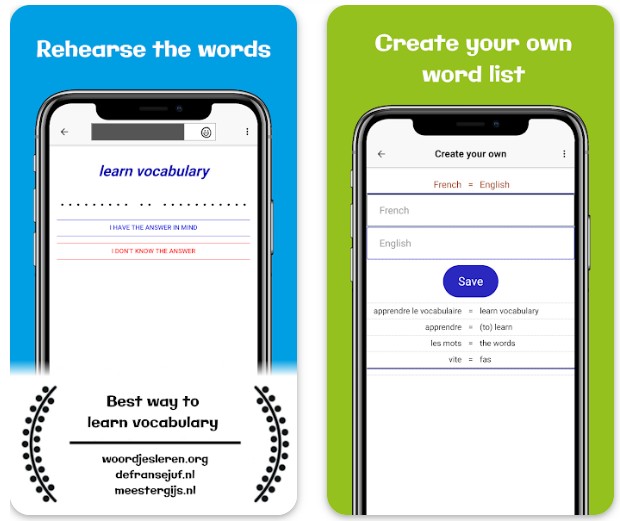 Let's start with the main menu. Here you may access such sections as My Lists, Library, Practice, Settings, and More.
My Lists allows you to create and maintain your own vocabulary lists, while the "Library" provides access to pre-made vocabulary lists for numerous languages and subjects.
Discover a range of challenges in the Practice area to test your comprehension. By selecting your preferred language and notification preferences in the "Settings" section, customize your app experience.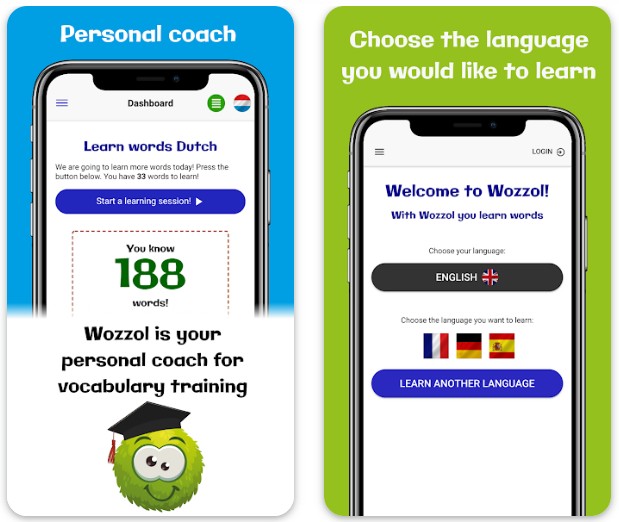 There is one more section that is called "more" and it provides customers with access to further information regarding the app and its authors.
It is simple and intuitive to use the software. Customers can create their own unique word lists or choose from pre-made lists in the library.
There is a range of exercises to help to increase your vocabulary and become more confident in your language knowledge. There are tons of flashcards, tests, quizzes, and so on.
The user experience of the app is simple and uncomplicated, with a clean layout that puts functionality first. Your current vocabulary list is displayed along with practice and add new words buttons on the main screen.
The app has a number of customization options that let users personalize the functionality and design to suit their tastes.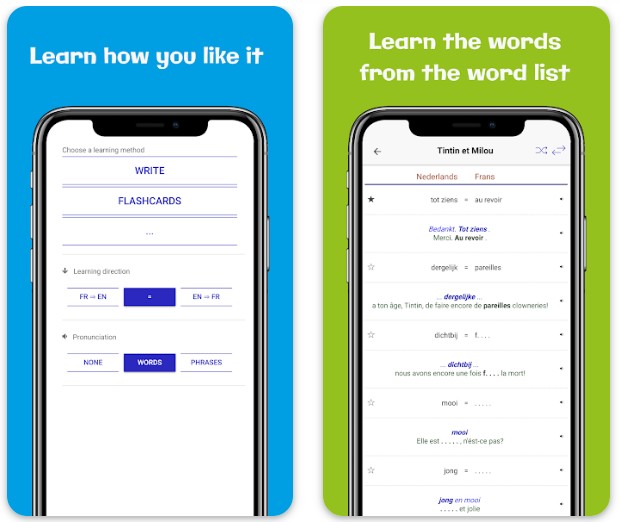 Learn vocabulary with Wozzol includes fascinating features including speech recognition, which enables users to hone their speaking and pronunciation skills, in addition to the primary elements already discussed. Font size and color schemes are only a few of the settings and customization options available in the program.
Learn vocabulary with Wozzol is, all things considered, a fantastic tool for anyone wishing to increase their vocabulary and language proficiency. I found that it offers a complete language learning tool with its assortment of features and tools.
Learn vocabulary with Wozzol is an excellent tool for reaching your language learning objectives, regardless of whether you're a language learner, traveler, or just trying to increase your vocabulary.