Most people want to know how to boost a site's content in search results. Vovsoft SEO Checker is a useful software for all website owners. With this program, you can improve the ranking of your website on search engine pages. Vovsoft SEO Checker analyzes keywords and tracks backlinks to boost your query upwards. No registration is required. Install the software and get started now
It should be said that Vovsoft SEO Checker has various useful tools for website owners. This will especially delight users because they can customize their site with high quality. Vovsoft SEO Checker contains 2 sections. The upper section contains the main control panel. There you will find a line for entering the site URL where the user has to enter the site's domain for further work.
Don't also forget to promote your social networks, such as Instagram! Don't subscribe to too many people and always track new followers. By the way, you can see who doesn't follow you back on Instagram using these apps.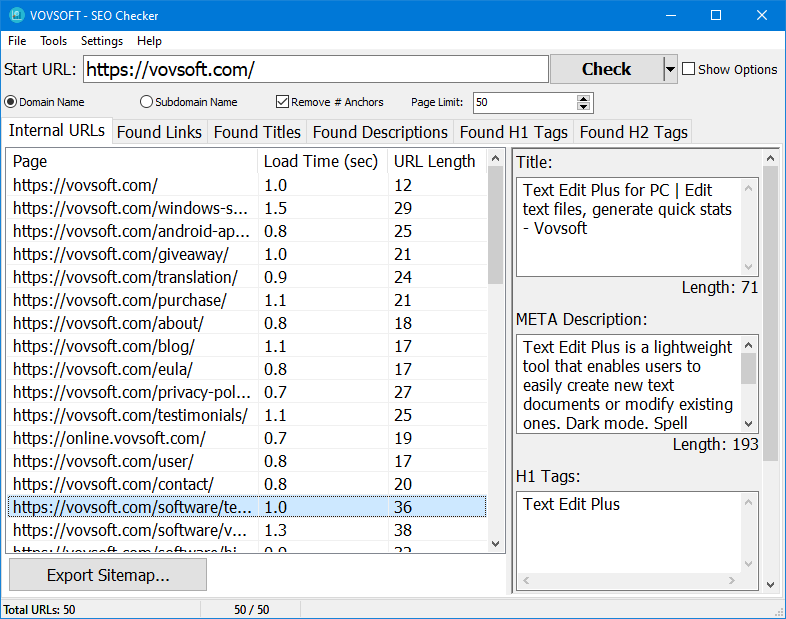 SEO Checker has a support system. Many beginners can run into problems. It is for their solution that the application exists. Compose your question and send it to the support specialists and they will definitely answer you. Simple styling and a convenient control system do not strain your eyes. The software contains only the features and tools you need, without unnecessary distractions.
To get started, the user needs to open the program. After that, in the Start URL line, the user enters the domain of his site, then ticks the Show Options box and selects the desired tools for display. Then press the CHECK button.
The user will receive all the parameters for the site. The Show Options feature will show you methods that can help you further when checking the website. Users can change Connection Timeout, Response Timeout, Browser Agent, Ignore Extensions, and Ignore URLs for fine-tuning.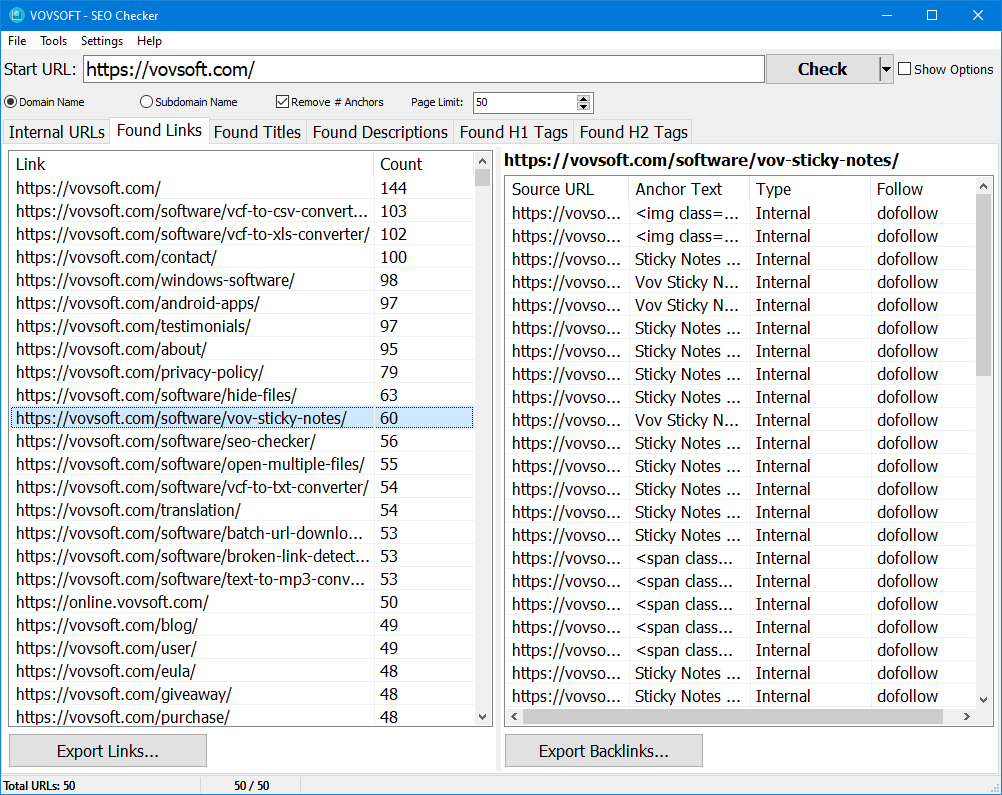 The software is lightweight development that anyone can handle. Everything is accessible and understandable. An easy management system will allow you to integrate into the working environment in a short time and start analyzing and optimizing the site.
What is more, take care of your Instagram and make beautiful covers for your highlights. Special apps to make beautiful covers you may find here. 
SEO Checker is the best SEO optimization tool to improve your website rankings with easy steps. Scan your website data for further optimization and improvement. SEO Checker will become your faithful assistant.
Written by Daria 06.24.21