Do you want to play an exciting game together with your friends or relatives? If your answer is "yes", we have to present to you a magnificent application – Escape the Boom.
First of all, we have to admit that this app is not very popular in the market, but it is worth trying. Plus, the installation will not take up much time.
But how should we play this game?
Escape the Boom consists of 24 levels. The app comes with free access, as the first four levels are free.
If you like Escape the Boom, you'll probably like the block stacking games.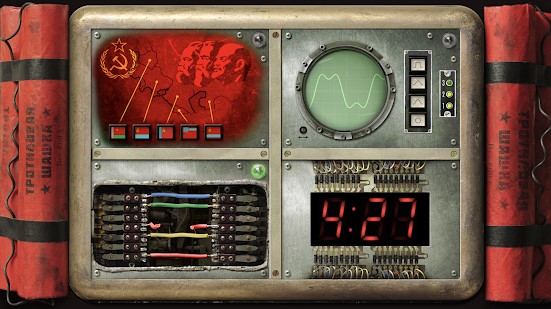 Several people will take part in this game. One player has to defuse a bomb on a smartphone. Other players have guides and they have to find out what to do, but they don't see the bomb. All the players should discuss the playing process and finally figure out how to neutralize the bomb.
But keep in mind – you have only 5 minutes. If you don't make it in time, the bomb will explode.
Only one player will need a smartphone with Escape the BOOM, others will have to explore the guides.
By the way, the guides are available for several foreign languages – English, German, Spanish, French, Italian, Portuguese, Hebrew, Russian and Ukrainian.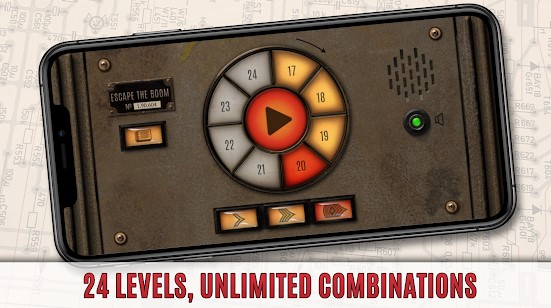 Furthermore, Escape the Boom supports a Discord server for remote matchmaking. No doubt, this is a great bonus!
We have to admit that the developer makes his best to guarantee a pleasurable user experience. We were truly impressed by the unique app's design that makes its navigation very simple.
Therefore, we can surely say that even inexperienced players will understand how to use this app in a few seconds!
If you want to pull your friends together to play an amazing quest game, Escape the Boom will definitely help you with this task.
Don't forget to also check bubble shooter games.
So, we can surely say – excellent time-spending is guaranteed. But be careful – the game is extremely addictive!