Do you want to learn a new language or increase your existing language skills? The SmartWord App is the best assistance while learning foreign words! English, Chinese, Spanish Hindi, Portuguese, Russian, Japanese, French, German, Korean, Turkish, Italian, Hebrew, Arabic – choose any language you would like to learn.
By the way, for those who study the Japanese language, we can recommend apps to watch anime online.
The SmartWord App provides a special method of word memorizing and boosting your knowledge. Guaranteed effective learning! The SmartWord App designs a personalized program according to your abilities and language level. No need to waste time on words and expressions you already know – just focus on the new ones.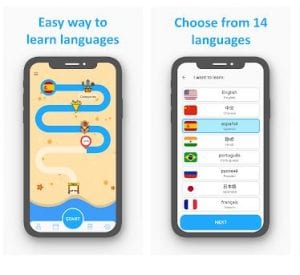 Remove the unnecessary words and add unfamiliar words to your learning list with ease. Save your favorite phrases or expressions without any limits and make your own categories for the perfect memorizing.
If you wish, you can exchange your categories with other language learners as well. Opt for the general words or advanced ones – the app will adjust to your preferences and needs.  Accept the challenges – set a goal and choose a deadline. The app offers an unlimited number of words and enables you to select all the preferable words to learn.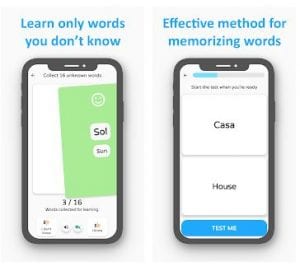 Choose how many phrases you want to learn in a day and set a deadline to a specific date in order to finish your learning by that time. Set notifications to remind you about your daily goals. Practice your learning skills with the incorporated high-quality audio system – easily listen to the correct pronunciation of the words.
Keep track of your progress from the first day of app use. The SmartWord App shows your performance and the percentage of the learned words.  Adjust the settings in the most convenient way. Set up the speech speed level and the number of words in the round.
Plus, if you're studying Korean and you want to get closer to the language and culture – you can explore our best apps to watch Koren shows.
The SmartWord App ensures the App translation function, which enables you to receive a translation in both directions. Everyone is aware of the fact that practice is an essential part of learning languages, and the SmartWord App takes care of it as well. The app offers you a practice mechanism to make sure that you remember all the words.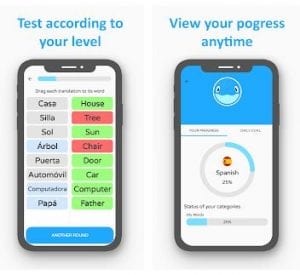 Choose the way on how you would like to pass a test. Turn on animation, vibration, and word translation – find what is best for you! The manufacturer stands firmly behind the app quality and offers a user-friendly interface. Build and expand vocabulary knowledge with this free vocabulary app for IOS or Android use.
Easily install this app on your mobile phone or tablet. Make your learning process quick and productive! Are you a professional polyglot or just a foreign language lover? It does not matter, as the SmartWord App is the perfect learning tool for everyone. Combines a quick search function, a convenient learning system, and a pretty design.
What is more, you can find tons of tutorials on YouTube. You can play those videos in the background, for example, when you do cleaning.
Searching for an effective and easy-to-use language learning app? Hurry up to download the SmartWord App, you will not regret it!