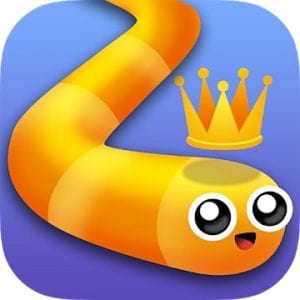 Snake.io is a new version of the familiar to everyone mobile game "snake". Here you have to develop your skills and survive as long as you have enough strength.
Gameplay
The first time you start the game, you will see the main menu with basic information. Then you will get to the training window. Here you will be shown how to control the snake. Control here is done with the joystick. Also later in the game settings, you can change the control to another element.
The second window shows how to use the acceleration of the snake. Thanks to the acceleration you will gain speed by consuming the mass of your snake. The third window will show you how to destroy other snakes. To do so, you need to rotate it so that they crash into your torso.
The last window will allow you to give your game name. After passing these introductory and tutorial previews, you will immediately get to the game window. Hurry up, because your snake has already started to crawl.
During the game, you will need to collect colored balls. Thanks to them, your snake will grow and become longer. If you kill another snake, you can "eat" its leftovers, which also gives you extra points and increases your snake size.
If you lose, you will be taken to the game menu. Here you will find out what your total score is, how many murders you have committed in the game and whether you are in the first place. Here you can also resume the game, i.e. you can continue the game from the place where you lost by watching ads. Also, you can share the results with your friends in any way convenient for you.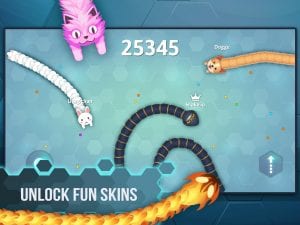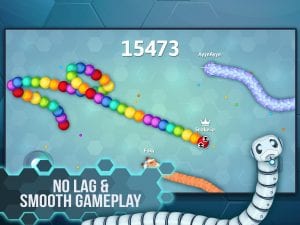 Interface
The main game window has a menu. Here you can change whatever you want and what is available for changes. You can choose the skins of your snake from those available at the time of the game. Some will only be available after the in-game tasks have been completed.
At the top of the screen, you can view your best score, login to the community, or turn off ads (this button is located at the bottom of the window). There is also an exclusive game mode on this screen.
Settings
In the settings, you can change the controls, view the player rating and the guide. Clicking the "More" button will open a separate menu where you can rate the app, view its Facebook page, contact the developers, view more games, restart shopping, enable or disable music and soundtrack, and you can also do this with notifications.
You can also view the game's privacy policy and terms and conditions here. In the controls, you can choose between left and right, and you can also change the controls to the joystick, arrow, or "subscribe".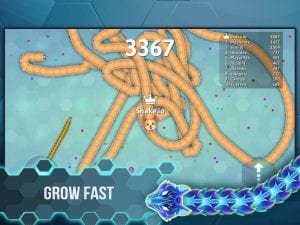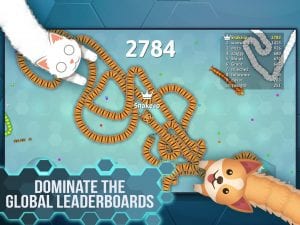 Snake.io is a great game, which will be exactly useful for those who need to "kill" time with benefit. It is very interesting and has many positive reviews, which also gives it an extra advantage when choosing.
You may also like: 22 Cool old game apps for Android & iOS