Dark Turbulence is an entertaining arcade game that will immerse you in the magnificent space atmosphere.

You may also like: 25 Best cross-platform multiplayer app games (Android & iOS)
After passing a quick installation, players can launch the game straight away. For this, just click on the arrow button on the right bottom of the screen.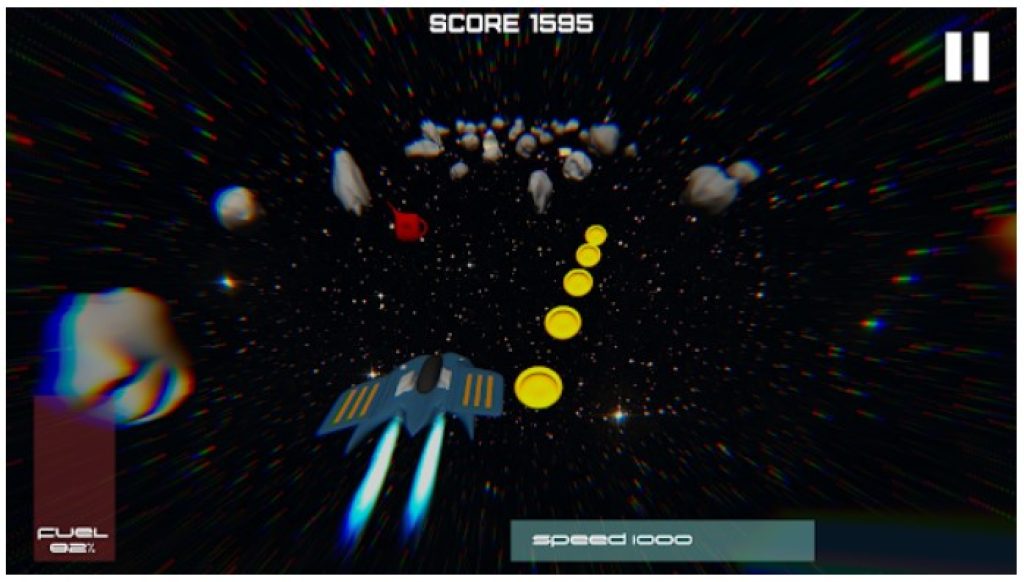 While playing, you will have to navigate the spaceship, avoid asteroids and satellites. You should also collect multiple gold coins that you can use for buying new spaceships.
But keep in mind that as you go further, the movement becomes much faster. In case you hit the asteroids, the game will come to an end. Then, you will receive your entire score.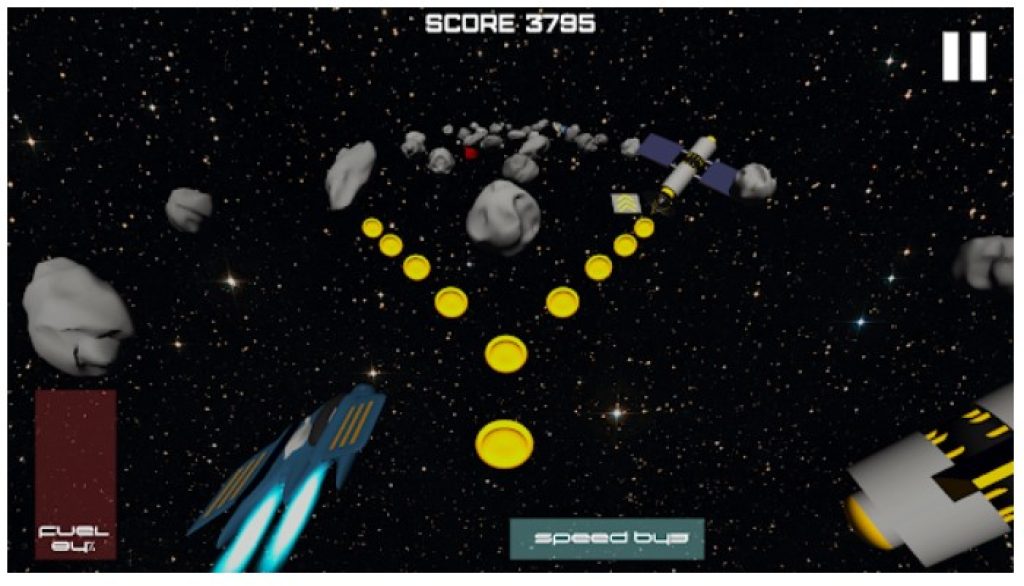 The game comes with pretty convenient navigation. The players should just tilt the device to the left or right to control the spaceship.

You may also like: 5 Best Telescope Apps for Android & iOS
On the menu page, you can also adjust a great variety of settings. For example, you can enable/ disable background sounds or set up the graphics quality.
There is also an embedded leaderboard, so you can easily monitor the results of other players worldwide.
All in all, Dark Turbulence is truly worth downloading. We can surely say you will not get bored!
We also wanted to highlight that Dark Turbulence is truly remarkable for its graphics and gameplay – the combination goes perfectly and the game doesn't have any lags during the process – it's a captivating action game for those who love space themes.

You may also like: 8 Best Airport Manager Games for Android & iOS