Spades are the kind of game that has been around for decades and is still widespread and loved by the community. That's why we've picked the top Spades card game apps for Android & iOS you could enjoy.
These games are perfect for the fans of Hearts and Rummy, and the rules are pretty easy to memorize. Whether you're a seasoned player or a newbie, you'll be able to have fun playing these games. And with the ability to customize the games and test your skill against real opponents, there's no space for boredom. Let's dive in!
Spades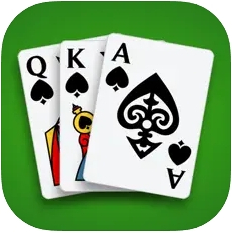 This app lets you enjoy one of the most famous card games in the world. It's a classic Spades version without any new takes at all. The game is all about being strategic and trying to be the first to reach 250 points (or more).
At the beginning of each round, you'll get to bid on the number of tricks you think you're going to take. Then, you may rather follow the suit led or play a trump if it's not an option. The round is only considered over when all the 13 tricks are played.
The game can be played on both mobile phones and tablets, so you're all the way covered here. The UI is intuitive, and you'll get to adjust the deck design to match your prefs. It works for the background as well, and there are multiple options for you to try.
The app comes with an autosave, so you won't lose your progress by accident. It's also free, with no hidden fees or paid packs.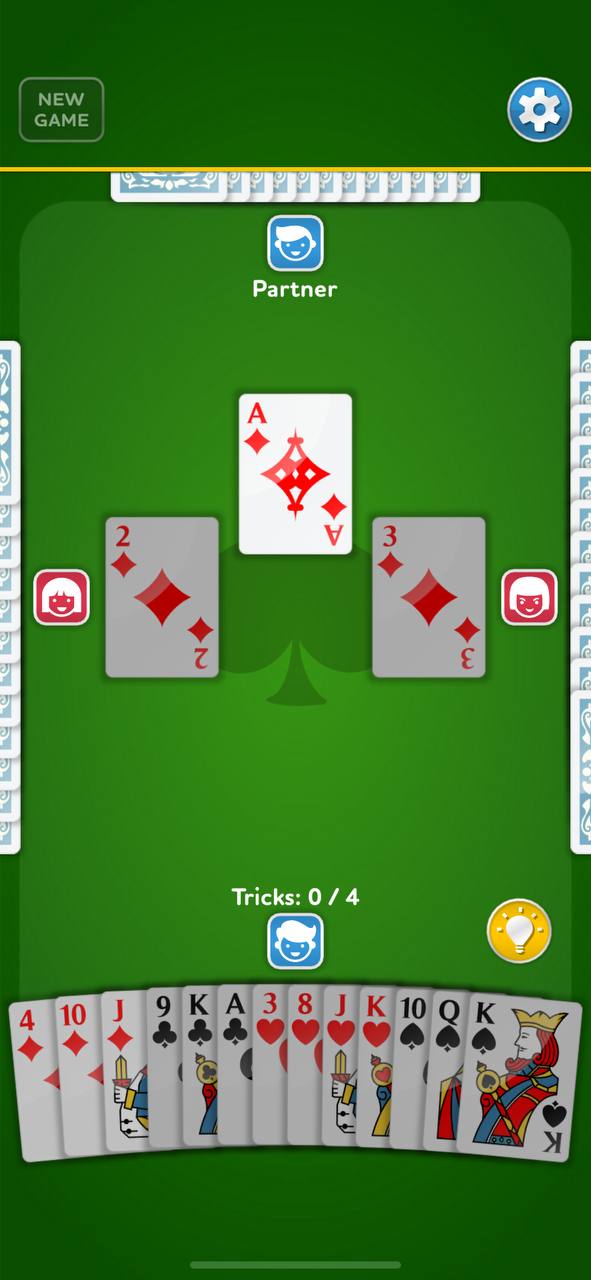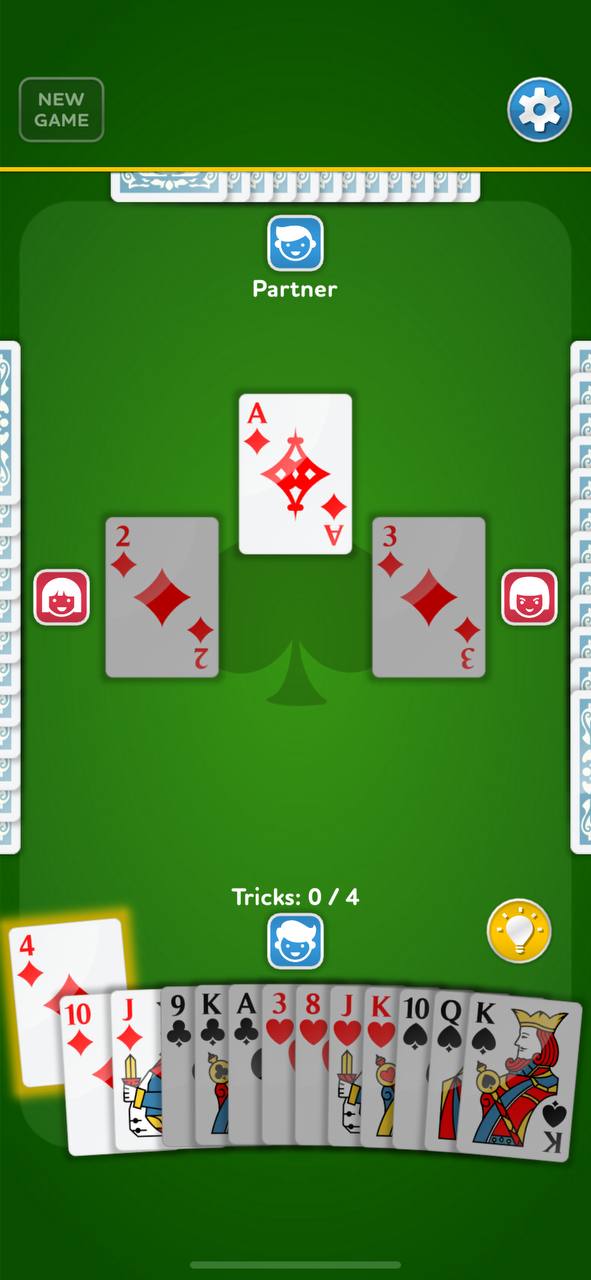 You may also like: 5 Best President Card Game Apps
Spades Plus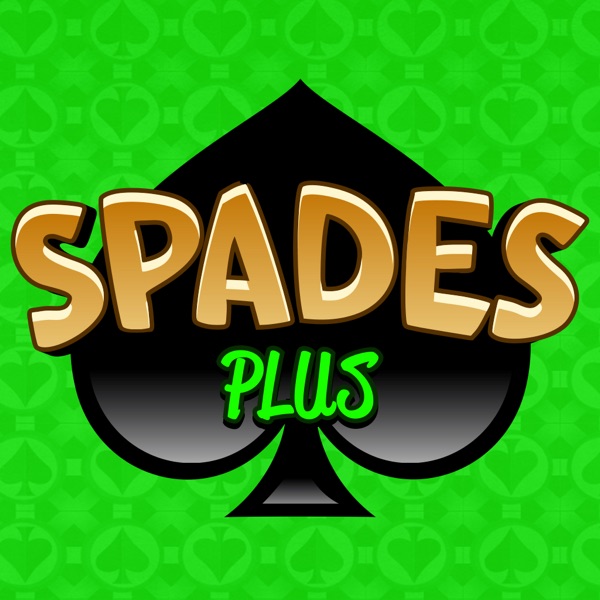 This app is more than just a game. It's a full-on spades community (one of the largest ones on the web, to be exact). It lets you sharpen your skills by contesting with multiple users around the globe. Each round consists of 4 players and each one can bid on the expected number of tricks.
You'll get 20K in-game coins for getting the game, and you can use these for bets and other perks. The game doesn't deal with real money, so it's just there for fun. You'll be able to get more coins by entering the game every day, so you won't run out of those easily.
The app covers several modes to diverse y the process. There's a classic version, solo mode, mirror, and whiz. As you may guess, the solo mode is the one where you compete with computerized opponents. These are traded to behave as real people, though, and each one has a slightly different play style, so it won't be boring or repetitive. The solo mode is great for training and practicing, especially if you're now quite familiar with the game yet.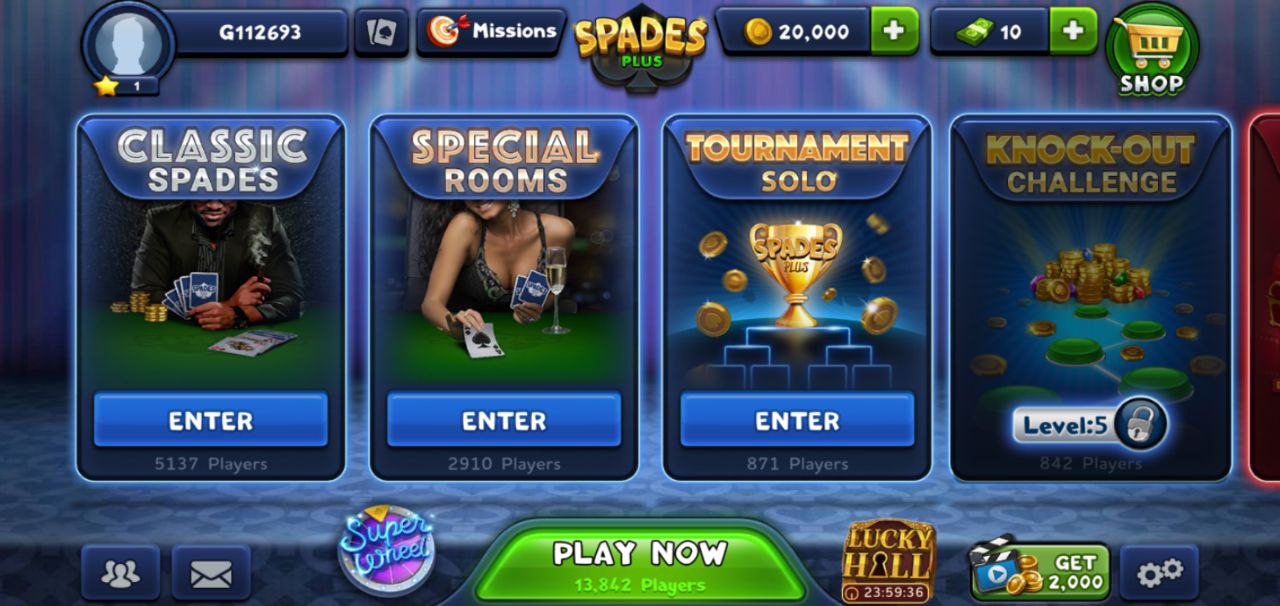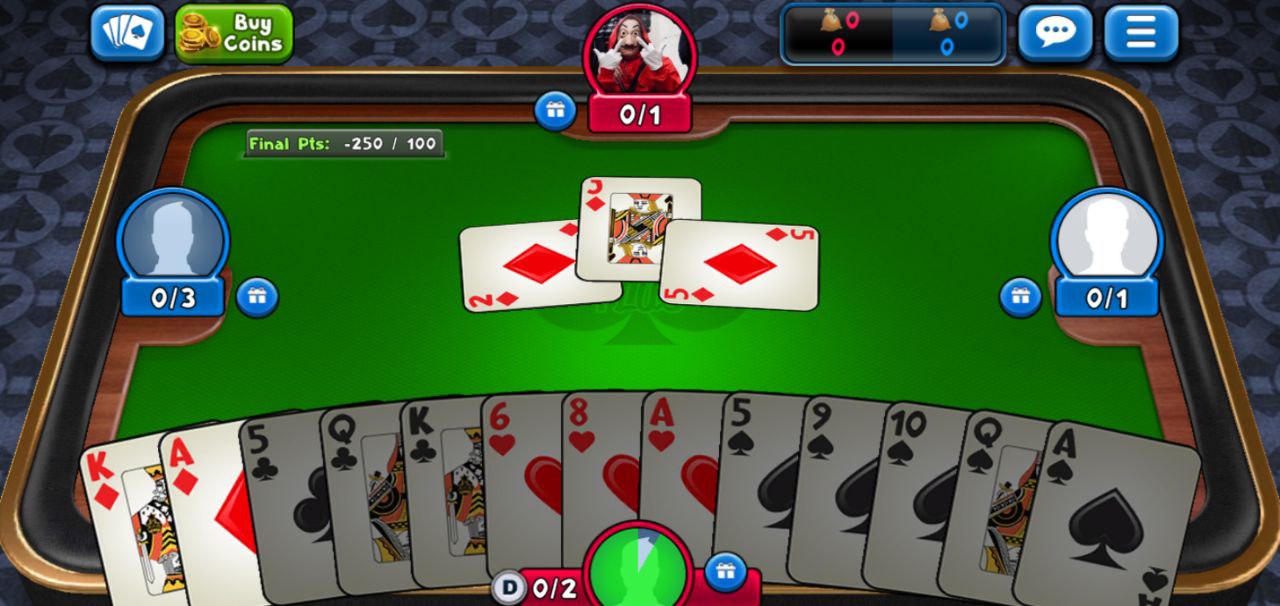 Spades Classic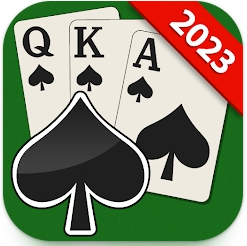 It's another classic game that you can play on the go. It starts with a pretty in-depth tutorial to lead you through all the basic rules and all that. Thus, even if you've never played spades before or can't quite recall the rules, you'll be able to dive into things almost instantly.
You may rather play online or offline, which is handy. A multiplayer mode lets you compete with random users around the globe and win in-game coins. The good thing is, all the opponents are picked up to have the same skill level, so everyone has equal chances.
Plus, the app has drop-in-drop-out gameplay, so you can enjoy the round at your pace and make a move whenever you're ready. The online mode lets you train with AI bots. You'll get to adjust the difficulty level to ensure it matches your prefs, too. The app has an in-depth stats tool to overview your strategy and get rid of weak points.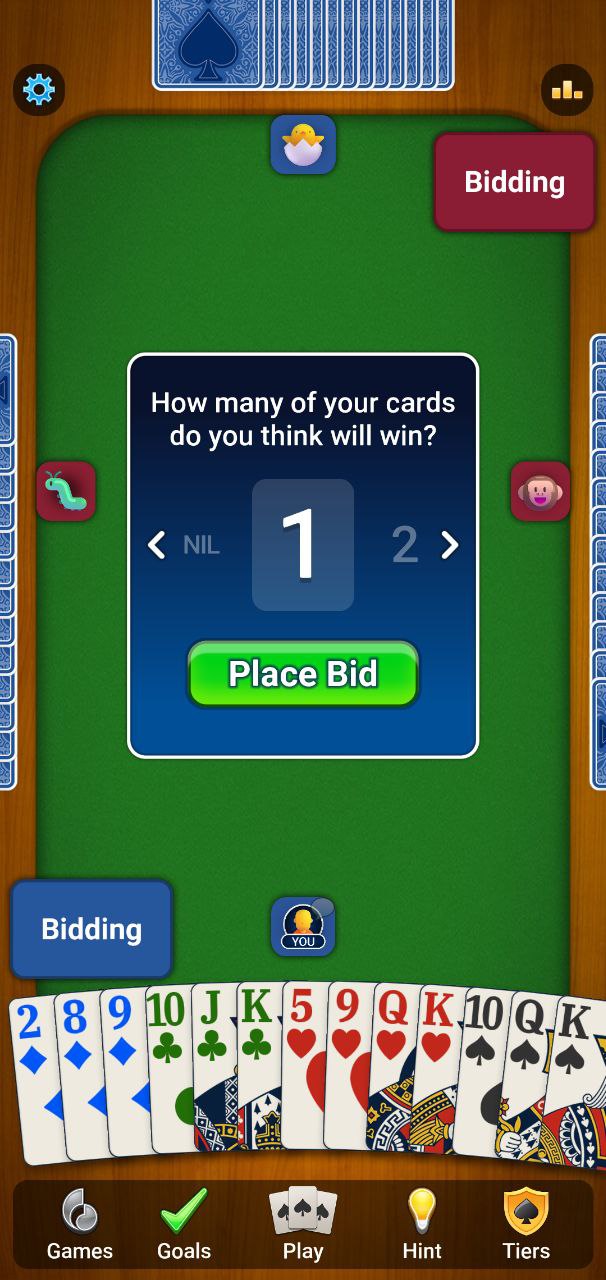 The Spades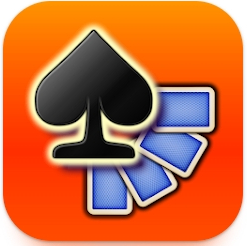 If you're someone who appreciates the visual aspect of the games, you'll surely like this one. That's a traditional trick-taking spades game that will get your competitive spirit going right away. It comes with fun classy graphics, and you'll get to change the deck design and the background if needed.
There are over 15 customization options when it comes to visuals, so you can fully career the game to your needs. You may rather stand against real people from around the world or test your luck trying to outsmart the PC.
The good thing is, the computerized opponents are made to act like real players. Their moves won't be repetitive or smth, so you'll get the best experience possible. As for the multiplier, you'll be able to start a private room for you and your mates only.
The app has a hints system that you can easily turn off in the settings. You'll also get to adjust the difficulty, and there's a special pro mode for extra-strong plays.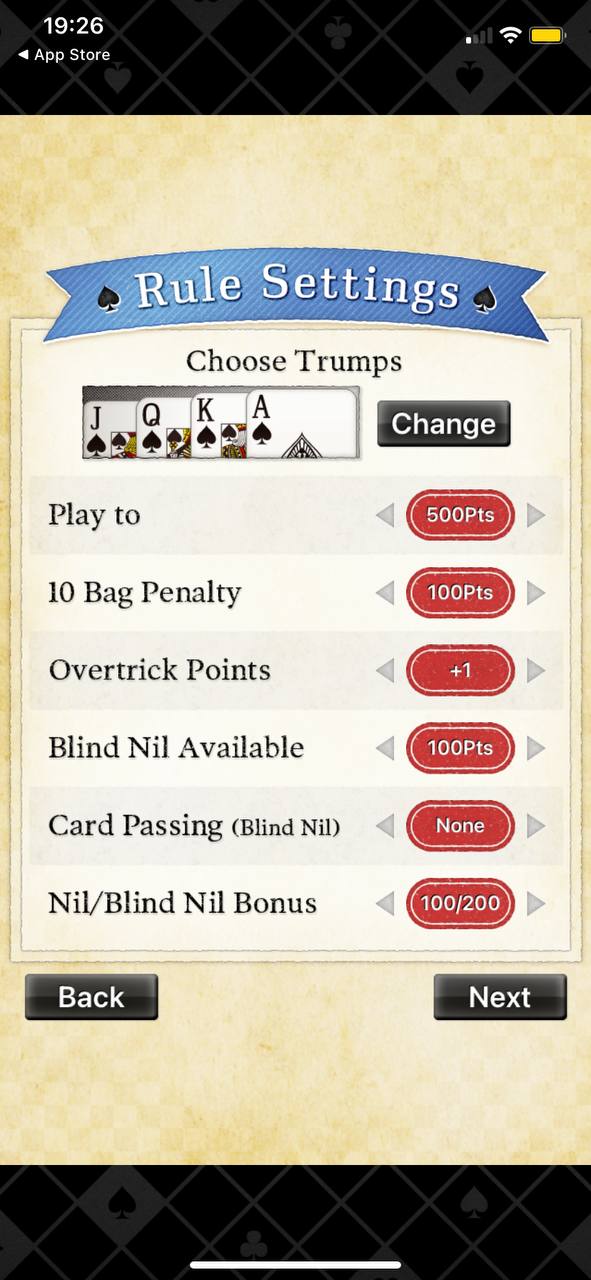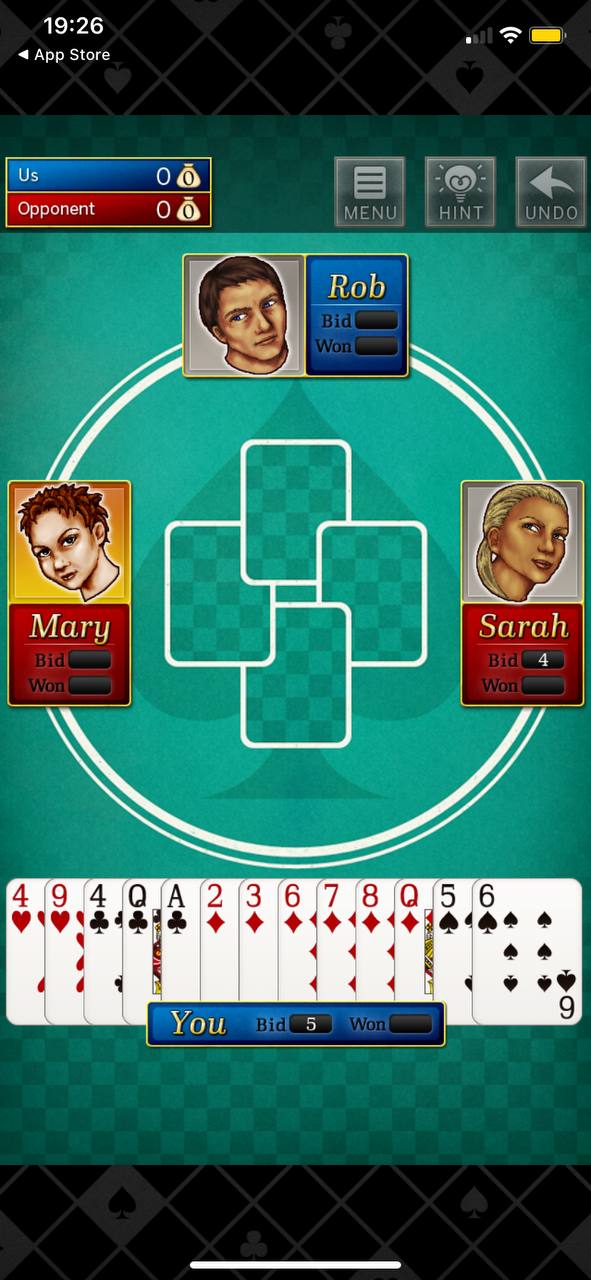 Spades Masters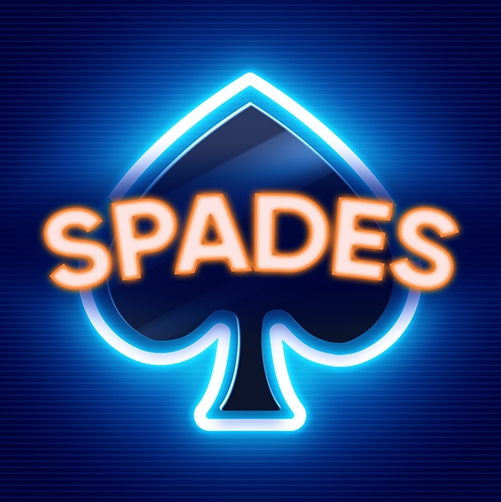 Here's a simple card game that will have you hooked up from the very first second. The app has a cool interface and achievement system that will keep you motivated along the way. It covers multiple card decks for you to unlock and collect, and you can only do that by winning.
It's free to play, and there are two perks to pay for that can affect the way the game goes. You can pay to remove the ads, sure, but the winning fully depends on your skills and tactics. Plus, whether you're a seasoned player or just getting to know the game, this one has you covered.
There's a detailed guide that leads you through all the features and things you need to know before starting. It has a multiplayer mode, so you can test your skills in really tense rounds. You can also join challenges to get extra perks and bonuses. And if you wanna overview your stats, there's a tool to help you with that as well.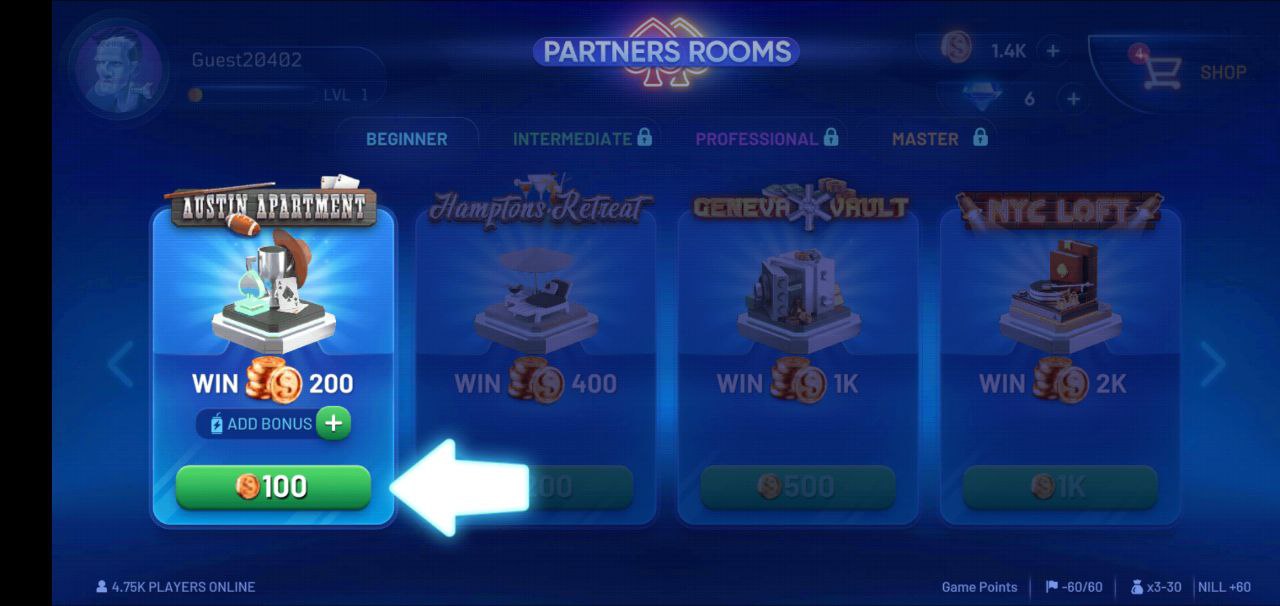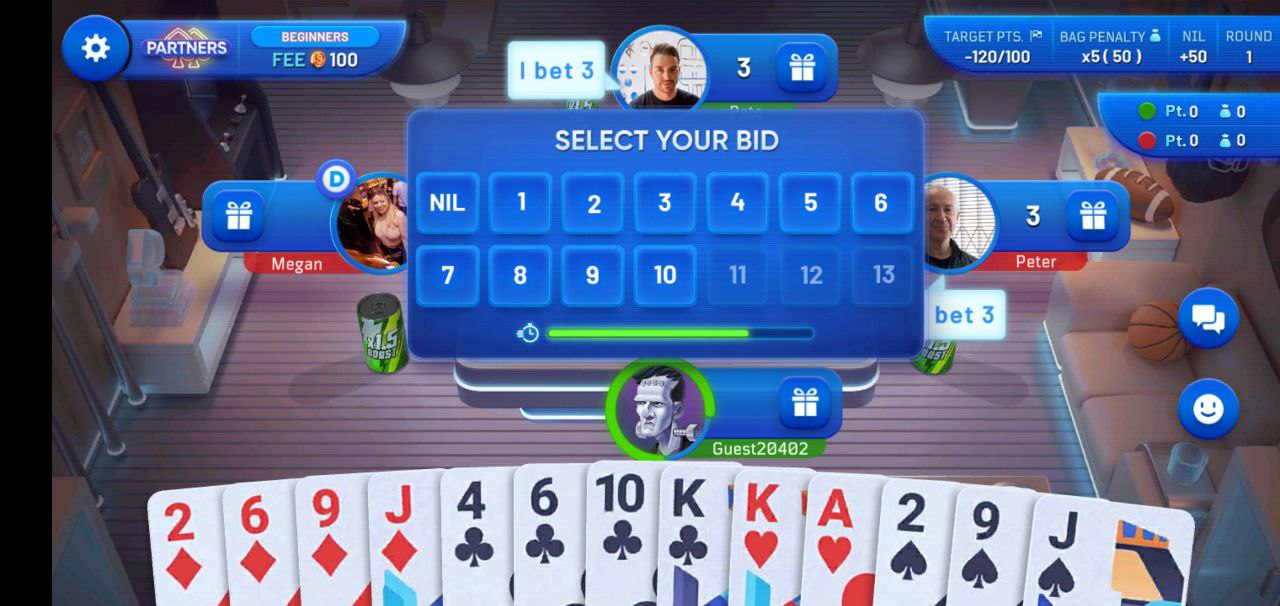 Check also: 4 Best Blitz Card Game Apps
Spades Royale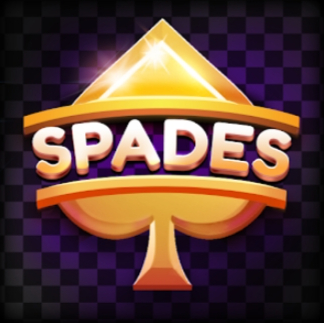 Wanna experience the thrill of a classic Spades game? This app is right up your alley, then. It lets you enjoy the game with live players from across the globe. All the opponents get picked up to have the same skill level, so everything is beyond fair.
And if you're just starting and deed some practice, check out the solo mode and sharpen your skills by competing with AI. The app makes sure the computer will change its strategy in every round, so nothing boring or repetitive here.
And let's not forget the tutorial mode to get you through all the basics. The game comes with unique-looking card decks that you'll get to customize as needed. The UI is pretty simple, and the gameplay is as smooth as it can be.
You'll get daily and hourly coin bonuses to ensure you can play for hours on end. The game doesn't involve real money, the betting is only here for the vibe.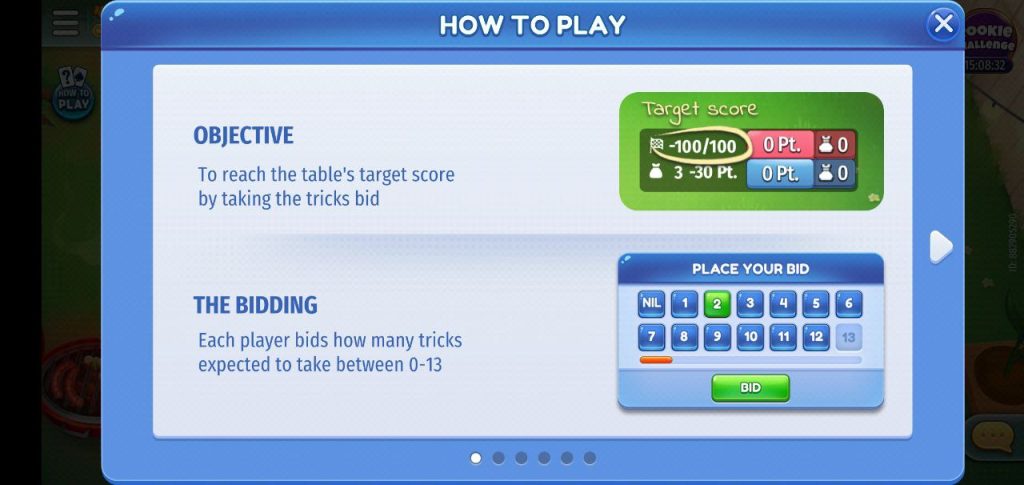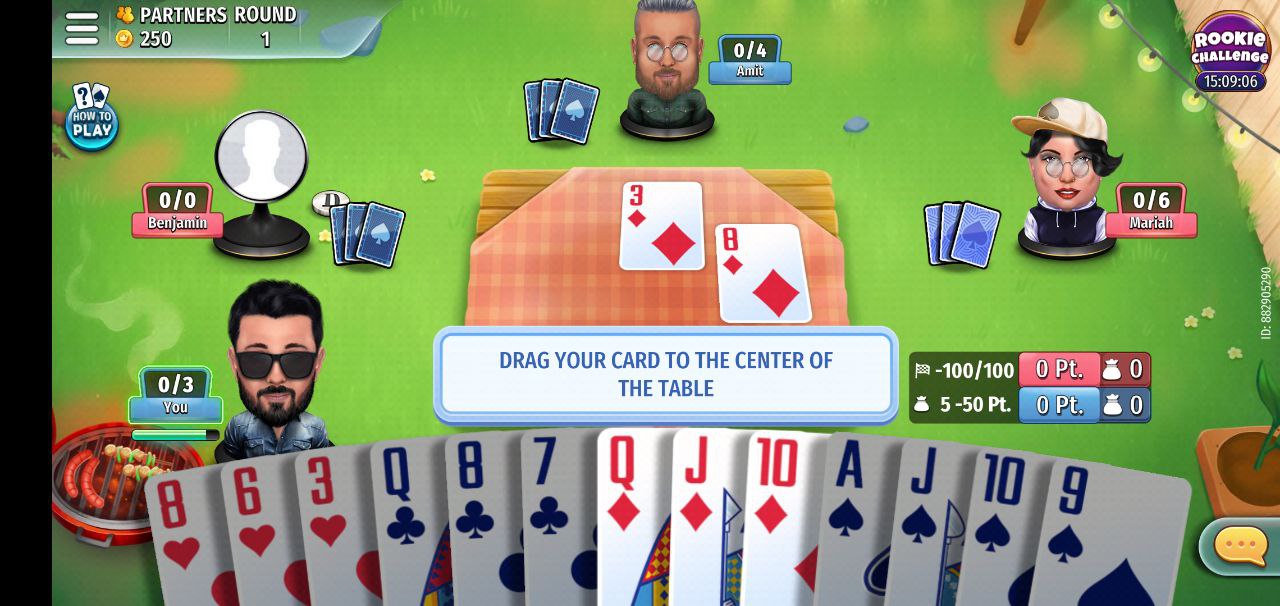 Spades – Offline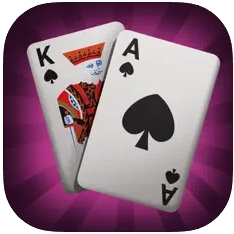 That's a high-quality Spades game you can play whenever you want. No need to carry around a paper card deck or worry about your web connection goes down in the middle of the session. This one has both online and online modes, so you're all the way covered.
The offline one lets you stand against smart AI opponents which will definitely help sharpen your skills. Each opponent will have a unique tactic that will change from one round to another, so you won't get bored. You'll get to customize the visual aspect by changing the deck design if needed.
Plus, you'll be able to compete with real worldwide players and bet on how many tricks you'll get to do. To do that, you'll need to use in-game coins that you earn by winning. Plus, you'll get regular bonuses and boosters, so you won't run out of coins. The game lets you monitor your stats and regulate the difficulty level to match your skills.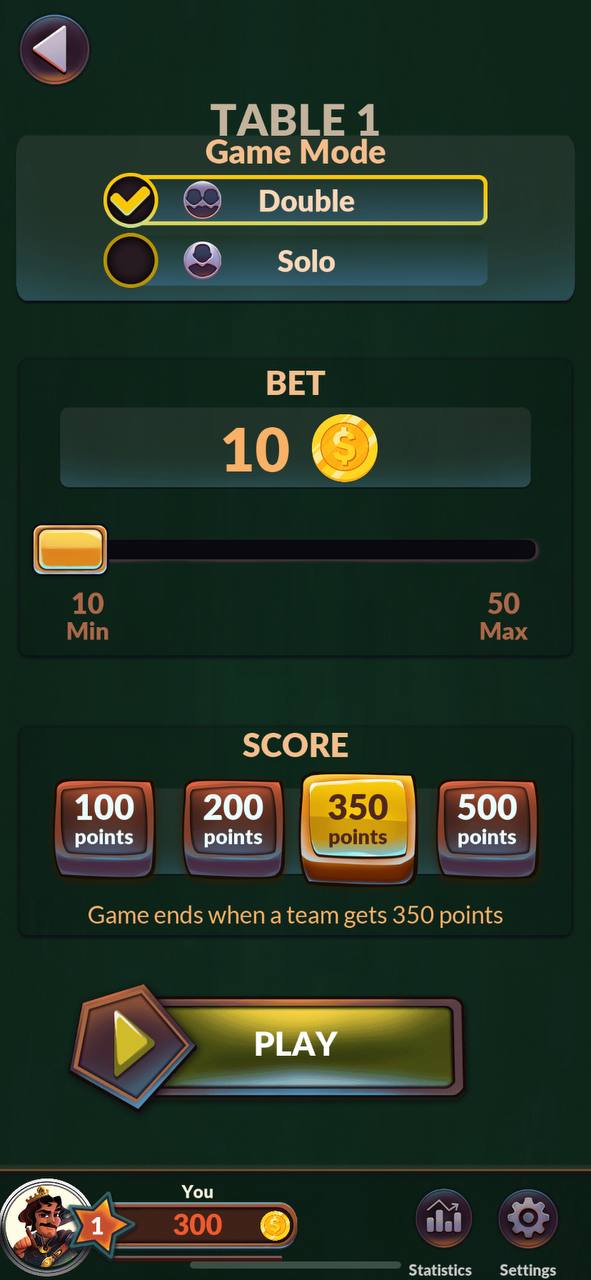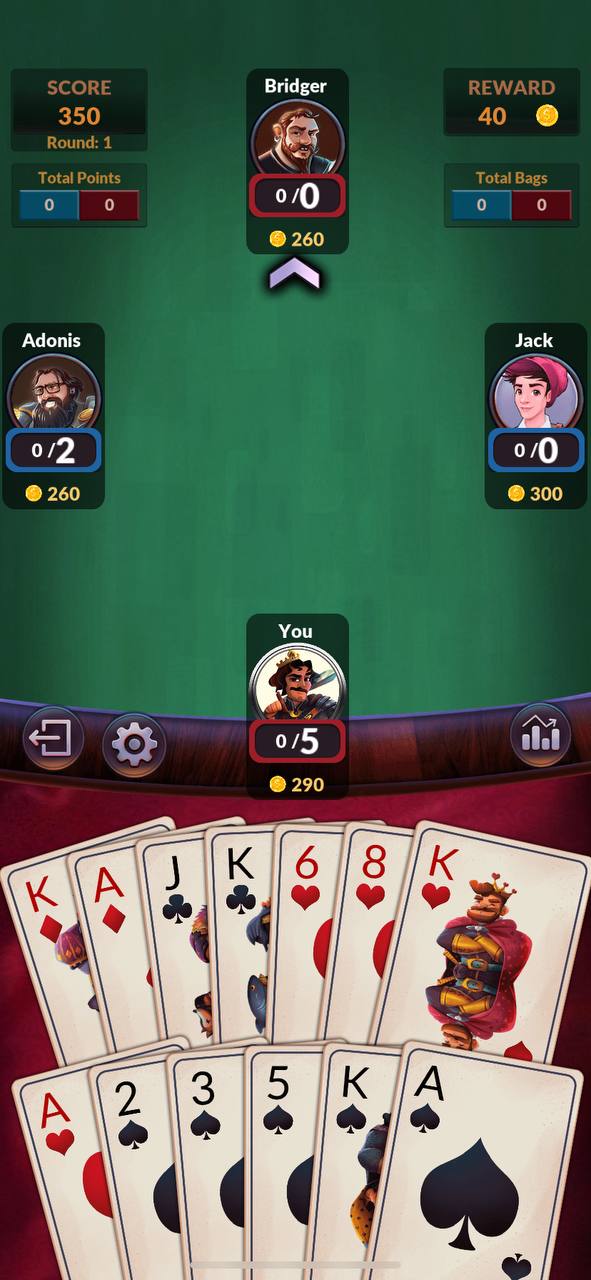 Spades: Card Game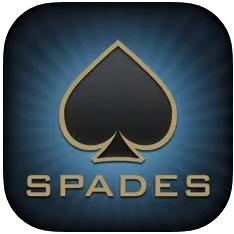 Here's another app for those who love traditional games. This game is classic by all means, from rules to design. You get a couple of options when it comes to the visual part, but not too many, and all of these are pretty traditional.
And even if you're not familiar with the rules, you'll be able to figure things out thanks to the in-depth tutorial at the beginning of the game. It will lead you through all the basics and offer some training to test your skills, too.
The good thing is, the rounds get formed the way so all the players have the same skill level and equal winning chances. There are no paid features to affect the way the round goes, so no worries. You'll get to place bets on the number of tricks you'll get to do. It gets done with in-game coins that don't have any real value.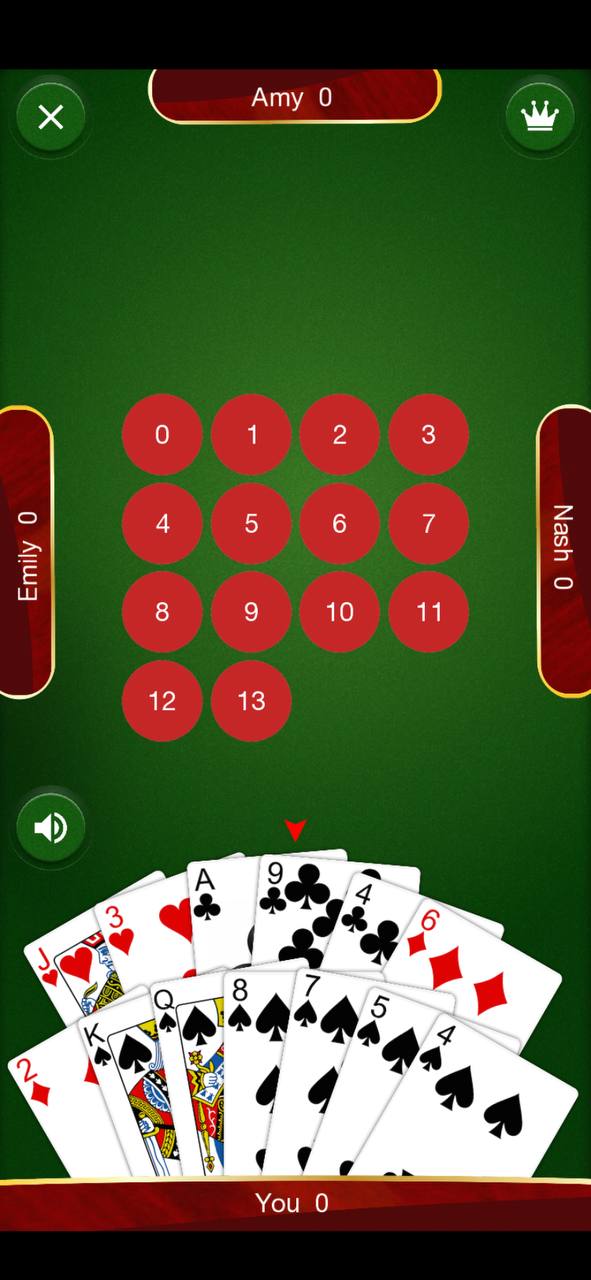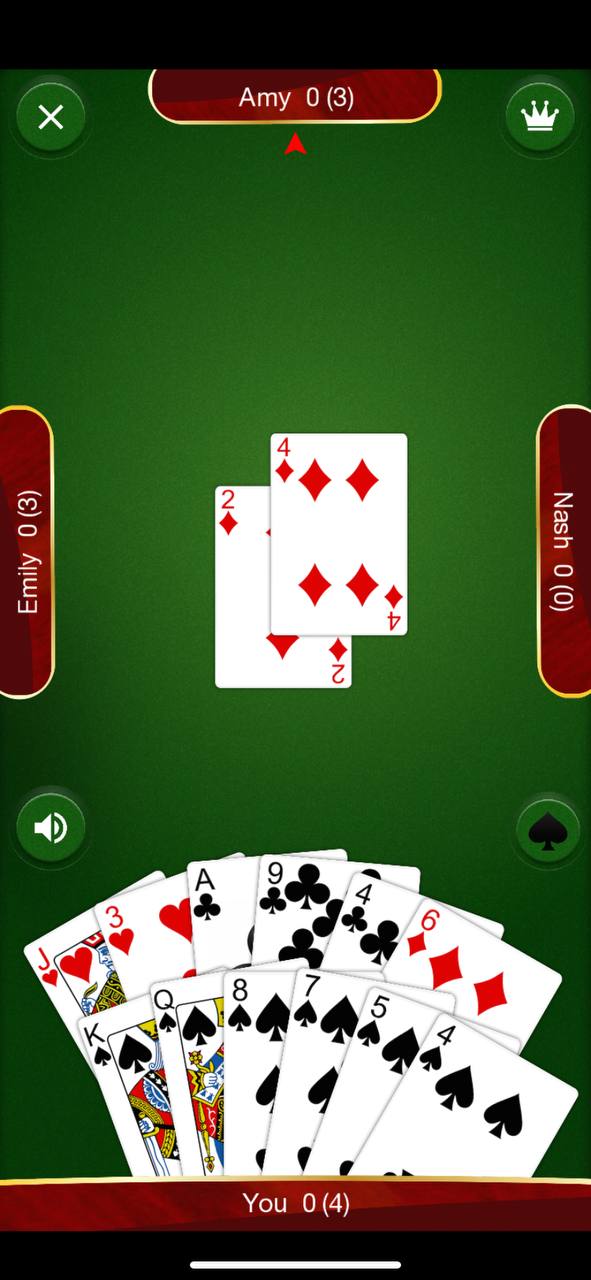 Spades +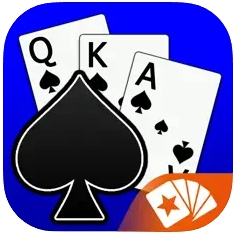 That's a simple Spades game to entertain you during a long car ride (or to just kill free time). It covers single and multiplayer modes, so there's smth for everyone. The solo mode is great if you want to find your pace and practice with AI.
There are tons of rounds for you to play, and you'll get to regulate the difficulty level to match your prefs. The AI opponents are fun to play with, they won't feel robotic or repetitive at all. And once you're ready, you can start going against real people to find out who plays Spades better.
The game will analyze the way you play and present the reports in easy-to-understand stats. You'll also get to earn achievements of different kinds and view them all in a special section. It also covers auto saving, so you won't lose progress. In case you'll ever need to recall the rules, there's a detailed guide to use for that.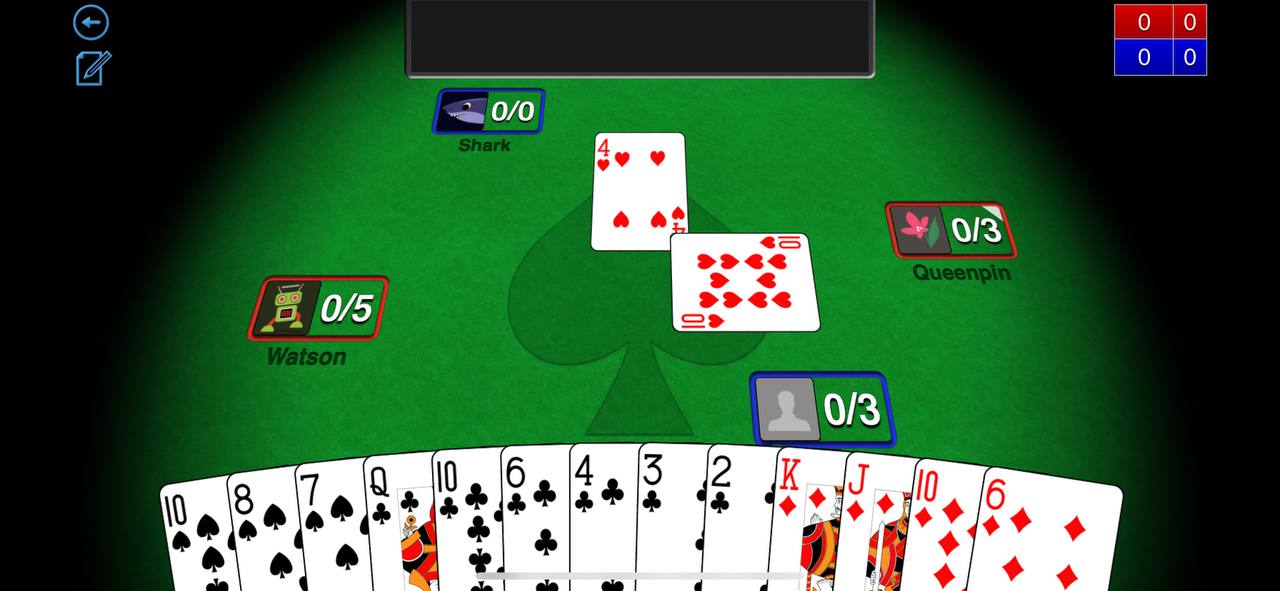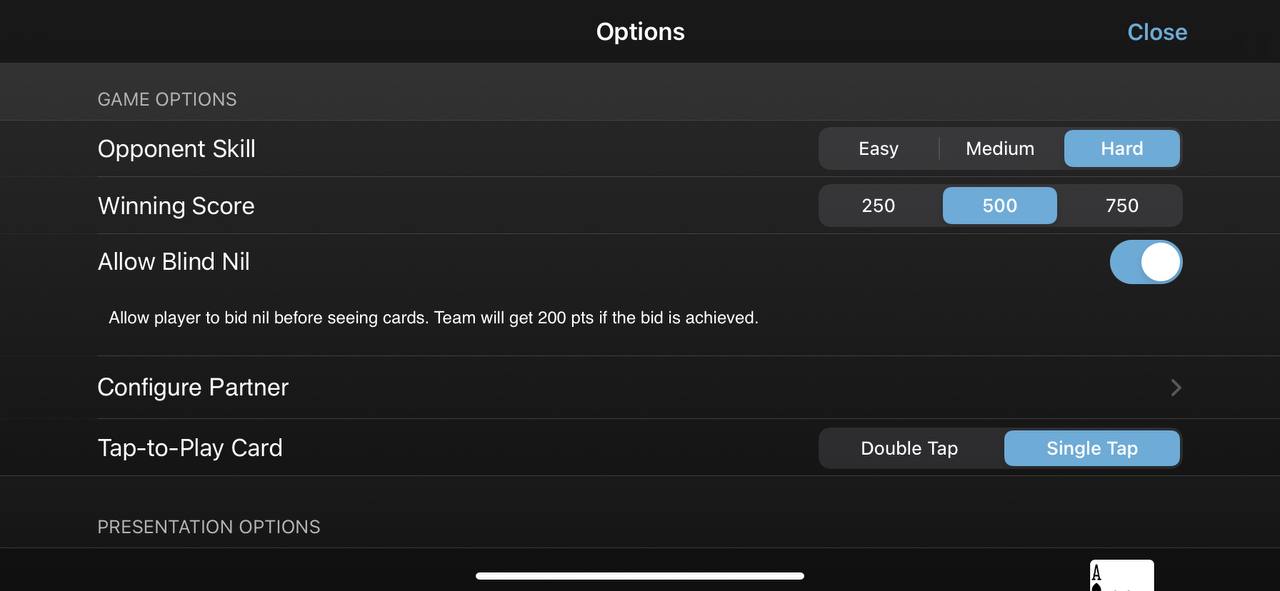 You may also check: 11 Best Cribbage Apps to Play Online & Offline
VIP Spades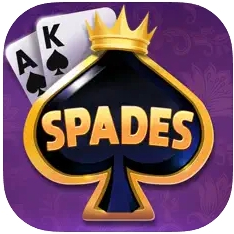 And lastly, there's an all-in-one Spades game that provides endless hours of fun. It has a social aspect that lets you compete and communicate with other users from around the world. You'll only get to play again t users of the same skill level, so everything is beyond fair.
The game has a massive active audience, so you'll get to find someone to play with at any time of need. And if you're not in the mood for messing with random users, you can start a private room to have fun with your mates. You'll get to adjust the rules for that, which adds up to the fun.
The game comes with a chat, so you can tease and joke with your opponents while playing. The chant even covers emojis that you can send after every move. You'll also get to rate your partners after playing if needed. You'll even get to make a full-on personal acc with pics and all that.