It is very important to prepare children for school. Teaching children the basics of arithmetic, the pronunciation of letters will have a positive effect on the further development of the child and studies. The Spelling Bee & Times Tables application will help you in this difficult task. The spelling Bee & Times Tables app helps you with spelling and learning times tables. Moreover, parents can create a weekly homework list. Convenient and practical.
You can choose a class and teach your child a variety of words that match the level of the class. A convenient control system will be an additional tool to improve your child's knowledge level.
More apps that are available in kids mode can be found here.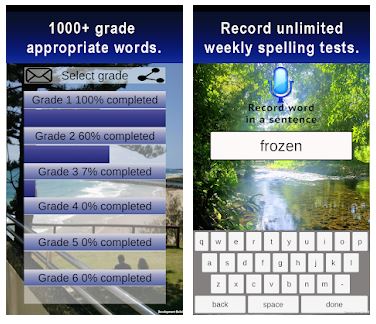 Spelling Bee & Times Tables has a support system. Many users may have questions or problems. Compose your question and send it to the support specialists and they will definitely answer you. The developer's website will allow users to get acquainted with more detailed information and principles of work. The beautiful accompanying background is especially happy. It will allow the child to learn pleasantly and gain new knowledge.
Spelling Bee & Times Tables are designed to help your kids improve their spelling and multiplication results. Over 1000 correct spelling words to learn. When performing tasks on solving multiplication, addition, subtraction tables, and a special timer. An intuitive interface, easy integration into the working environment, and a convenient arrangement of buttons will allow each user to master the workflow in a short time.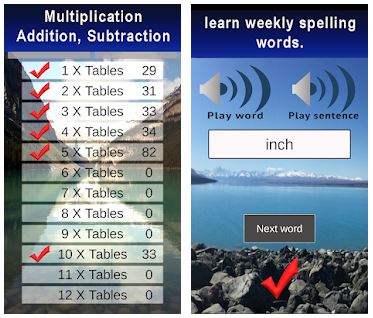 For older kids we also recommend memory card games – they will develop their memory skills and will increase their vocabulary.
In general, if you need to prepare your child for school or improve any knowledge, then Spelling Bee & Times Tables will be an excellent assistant for you in this difficult matter. What's more, the child can send the test results directly to the teacher's email. In addition, the application contains many additional and useful functions that you can test simply by downloading the application.