Have you ever wanted to find out what your child or employee does on the computer? Now, this is real! Spytech SpyAgent Software allows you to see EVERYTHING on your PC. The program is full of magnificent functions, so let's read about them.
Are you annoyed when someone tries to spy and dig something in your phone? You can protect yourself from any unwanted access by installing software that allows hiding apps on your phone. Check out this article to find an app like this.
Spytech SpyAgent lets you invisibly record all the things on your PC – internet and social activity, website usage, chronological timeline, and so many other options. The manufacturer guarantees a high level of safety. That is why there is no need to worry that somebody will know about your surveillance.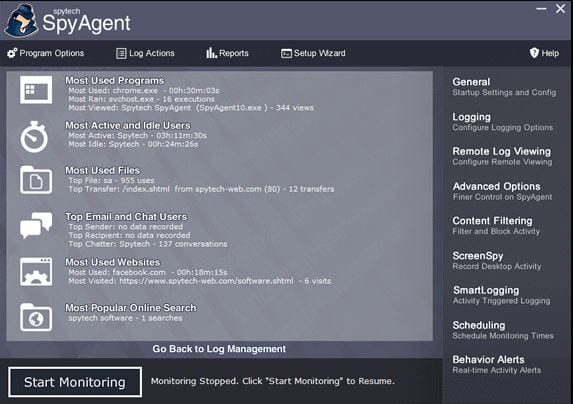 The program features a simple and quick installation process – it will not take more than one minute. Spytech SpyAgent enables you to manage the content the way you want – block unwanted websites, programs, keywords, or apps. In case of suspicious operations, you will instantly receive alerts via e-mail or SMS.
The software makes it easy to monitor and control all the emails and chats on your PC. Besides, you can even check the computer and internet traffic data.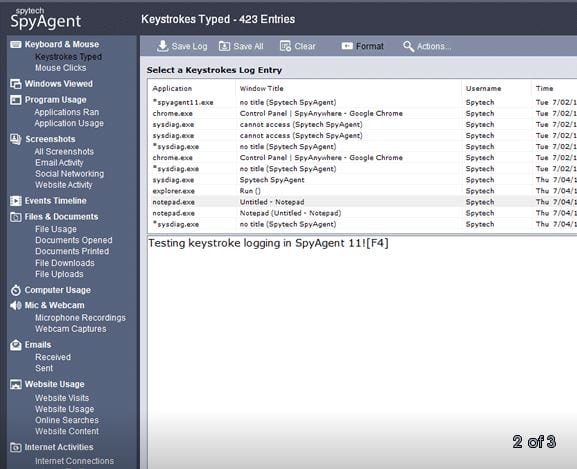 What is more, the integrated Microphone Audio Recording option helps you to listen to all the sounds occurring around your computer. But it triggers audio recording only when the sounds match the configured volume threshold. In addition to it, Webcam Capture Recording lets you stay informed about everyone who uses your PC.
We were impressed by its well-developed intuitive design that provides convenient navigation. It comes with a user-friendly interface, so you will quickly find out how everything works there. Moving on, Spytech SpyAgent gives access to all the files on your PC. Now you can monitor what files are used, deleted, or even transferred.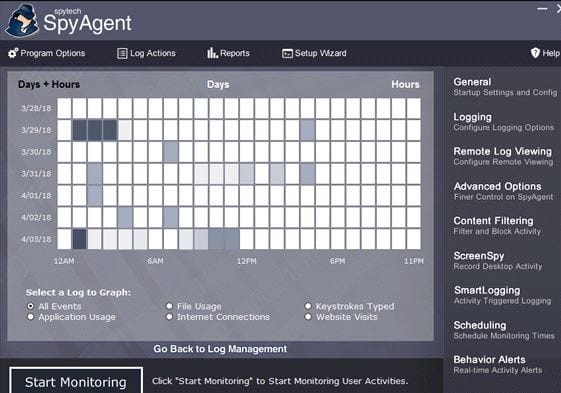 Nowadays it is essential to be aware of everything that happens in the digital world. Especially when it comes to your beloved ones. We believe that Spytech SpyAgent is a must-have tool for all parents and employers.
Stop wasting your time – get to the truth with the help of Spytech SpyAgent.