I recently downloaded the Voice Recorder app, and I found it is a very decent recording app. This simple yet powerful recording application offers high-quality sound capture, making it an ideal choice for a variety of purposes.
One of the standout features of this app is its versatility. Whether I'm in a meeting, recording music, conducting interviews, or simply having a conversation, the Voice Recorder app proves to be a reliable and convenient tool. It's a free recorder, which is a fantastic bonus considering the quality it delivers.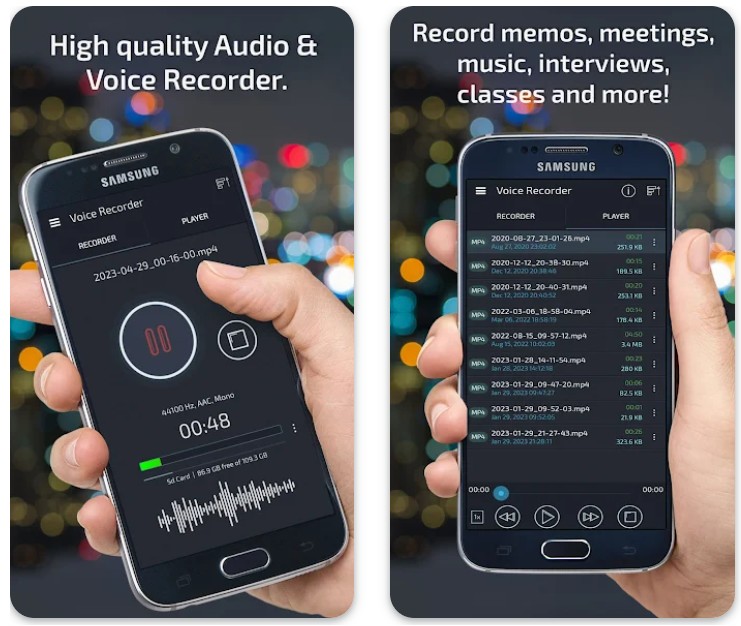 The app supports multiple recording formats, including 3GP, WAV, and MP4, providing flexibility in saving and sharing my recordings. I particularly appreciate the option to record in the background, even when the display is turned off. This feature has proven invaluable in situations where I needed to multitask.
The Recording Manager is another excellent aspect of this app, allowing me to easily play, rename, or delete recordings. The option to send and share recordings directly from the app adds a layer of convenience to my workflow.
Customization options are plentiful in the Voice Recorder app. I can adjust the recording quality and choose the microphone orientation (front or rear) according to my needs. The user interface is straightforward and user-friendly, with remaining storage space prominently displayed on the main screen. The frequency discretization settings further enhance the control over recording quality.
Additionally, the app provides the option to save recordings to the memory card or directly to Google Drive. This level of flexibility in choosing storage locations is a welcome feature, ensuring that my recordings are safely stored and easily accessible.
It's worth mentioning that the Voice Recorder app is not just a recorder; it's a comprehensive tool that enhances the recording experience. The requested permissions are reasonable, ensuring smooth functionality, including reading and writing content to the USB drive, accessing the microphone for voice recording, and obtaining permission for Google Drive integration.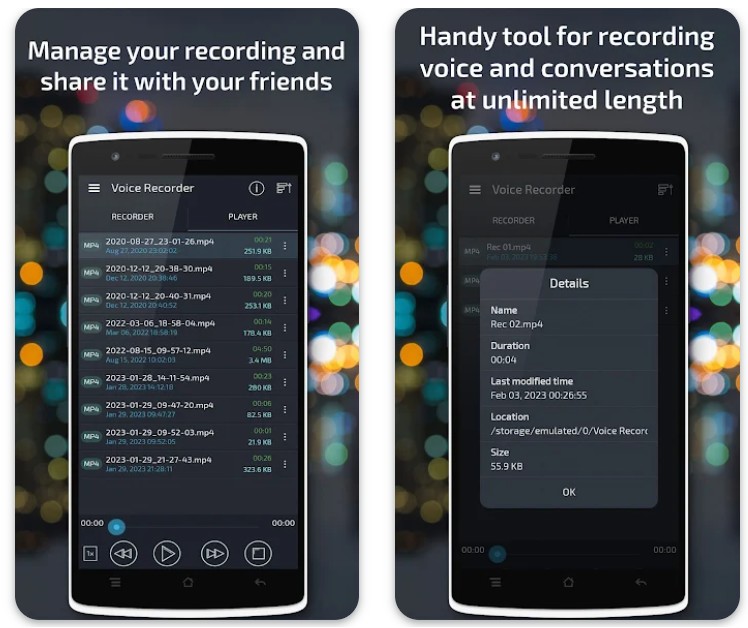 I highly recommend the Voice Recorder app to anyone in need of a reliable, feature-rich, and user-friendly recording application. It has become an indispensable tool for my recording needs, and I am genuinely grateful for the convenience it brings to my daily tasks.