The stealth game genre has gained popularity over the years. So if you've ever wanted to test your hiding skills and the ability to get unnoticed — this genre is definitely for you.
There are lots of free stealth games for Android & iOS that will let you feel like a superspy. All these games have different settings — some are quite dark while the others are more on the fun side. So whether you wanna play a robber, a secret agent, or an assassin — there's something for you here.
If you enjoy shooter games, check out this article: 11 Best Games Like Freelancer for Android & iOS
Here's the list of the 9 best free games in that category you may try. Take a look!
Robbery Madness 2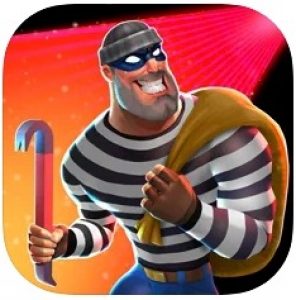 Have you ever wondered if you'd make a good robber? This game will help you find this out (hypothetically, of course).
The whole concept of this game is built around you become a robber seeking some good steal. Therewith, a major part of the game is dedicated to your stealth skills and the ability to hide. You start as an amateur thief and your goal is to boost yourself and become the most elusive robber in town.
To cope with that, you'll need to learn to deal with security systems, hacking the locks, and all that. Plus, you'll need to become a trickster capable of outsmarting the guards and the getaway with anything. The game covers lots of locations you can steal from and each of them requires a special target. There are such locations as houses, malls, museums, and other places like that.
It needs to be said, all the places require individual tactics and have different obstacles for you to overcome. As you'll move through the levels, you'll get some coins out of your stealth. Then, you can spend your cut on the black market to get yourself some new robbery equipment.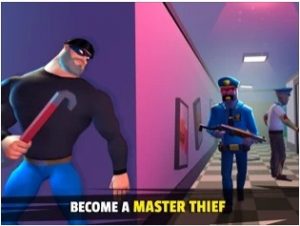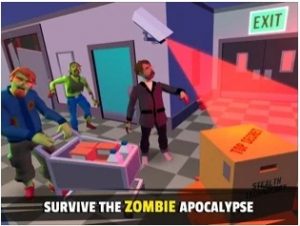 You may also check: 11 Best WW2 Games for Android & iOS 2021
Agent #9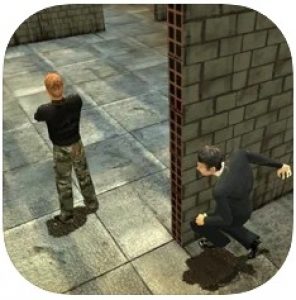 The next game lets you try a radically opposite role. According to the rules, you are part of the special agency that provides national security services. In other words, you're a spy.
The mechanics are quite simple and classic to the genre — your main point is to no get caught. Furthermore, your job is to stay invisible so you should not get detected as well. Thus, you'll need to train your hero and level up his stealth skills and the ability to stay quiet and unseen.
Besides, you should stay invisible even if your job is to kill someone so act quickly and carefully. You can also drag and hie the bodies to lengthen your escape time. Apart from stealth skills, you can also stay unseen by using all the possible hiding spots — from metal jars to walls. Your hero will get plenty of missions in all corners of the world and all of them require different tactics.
Plus, you need to keep in mind there are plenty of assassins like you out there so watch your back as well. The game also covers a wide range of armor. You start with the simplest one but you can upgrade it with time. Once your rank will get higher some more complex missions will be unlocked.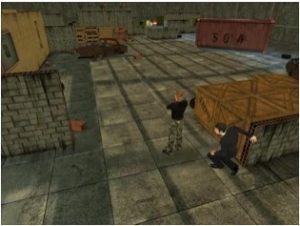 Critter Escape!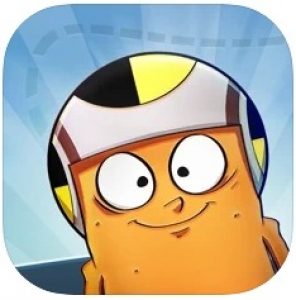 This game is are less serious than the previous one. Critter Escape is an adventure game that aims to escape from the secret research center.
Although the context of the game might sound quite spooky, the cartoon design and cute main characters neutralize it. Plus, this is not a classic escape-room kind of a game. A big part of the game is dedicated to stealth skills so your escape mostly depends on your ability to act quickly and quietly. There's no need to kill the guards if you can sneak out past them after all, right?
The game covers lots of obstacles you'll need to overcome apart from the guards. Thus, you'll need to quietly move through the labyrinth, past challenges, and collect items that may help you escape. There are also some tests you'll need to solve to open some hidden passages, and so on.
You may also get some power-ups to boost your hiding skills. The game has simple controls and navigation so no worries about that. For now, the game covers over 120 levels so it will take a while to complete them all. Plus, the app runs on an increasing difficulty scheme so the levels will let harder and harder each time.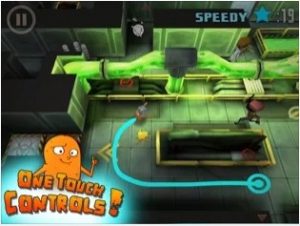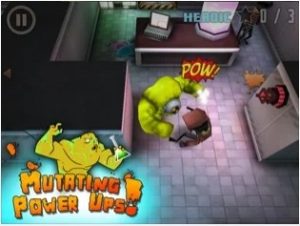 Robbery Bob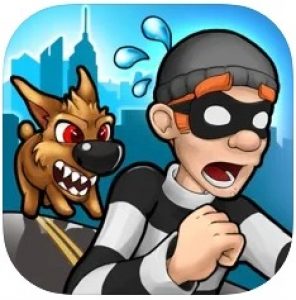 As you may guess by the name of this game, it lets you play the robber.
According to the plot, the main character Bob is not a bad person after all. He used to be a legendary thief, but he is about to retire now. However, he still needs to do some final jobs before moving on and your goal is to help him with that. The overall style of the game is not criminal-like at all — the graphics are bright and colorful and there are some tricky jokes here and there.
The game overs lots of locations for you to rob (there's even a map made especially for you). Each mission has its own tricks and obstacles for you to overcome — from security guards to security systems, dogs, the police, and more. In other words — you never know what could happen and you need to be all the way ready.
Thus, you'll need to increase your hiding skills and the ability to stay unseen. Plus, it's a good idea to learn how to get rid of different types of locks. Once you'll be done with your first robberies, you'll be able to get some new equipment and other important stuff.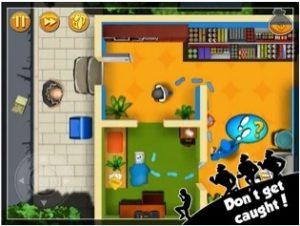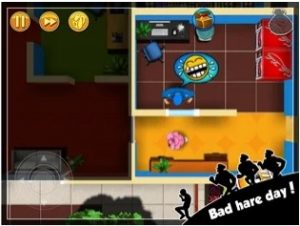 Hello Neighbor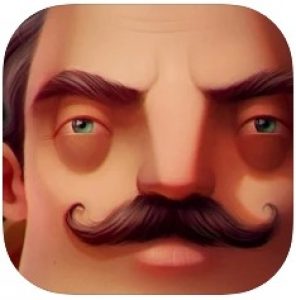 Do you know this feeling when something seems so nice and normal that you can already tell there is some dark side to it? This game gives off the same vibes.
This is a stealth horror game that aims to sneak into your neighbor's home and find out all his spooky secrets (such as a torture room or a body in the basement). Therewith, you get to play against the AI that remembers your every step and learns from it. Your job here is to get into the house without being noticed — you may rather hack the back door or get in via an open window.
As you may guess, the job of the AI is to catch you up. Moreover, if your neighbor will latch you seeking around his house he will chase you and you won't like how this will end. Thus, to be successful in your sneaky little hobby, you'll need to improve your skills in hiding and all that.
Once again, the AI considers your every step and learns to foresee your next move. Therefore, the levels will get more and more challenging with time and you'll need to come up with new tactics for each house. Plus, some of the houses are quite basic while the others look like insane labyrinth castles with traps.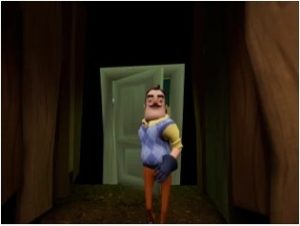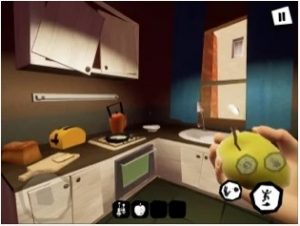 Check also: 11 Best Scary Roblox Games
Sneak Ops
Sneak Ops is the game that will test your stealth skills and reflexes.
The main concept of this game is — there's a new mission every day. Yeah, you've read it right — there's a new level that comes up every day, and it's the same for the whole world. Not only it gives you unlimited gaming material but it also holds all the gamers on the same level.
However, you can always come back to previous missions and complete the ones you've missed. Each level comes with a whole new stealth location and unique traps, obstacles, and guards you need to avoid. The main point of this game is to boost your hero's hiding skills and learn how to be unnoticeable for others.
You'll need to learn how to break the locks, stay away from the security cams, and all that. Plus, each mission you pass brings you to reward badges. You can use the badges to learn new skills and increase the ones you already have. You also get to unlock the new characters with unique abilities — there are 20 to choose from.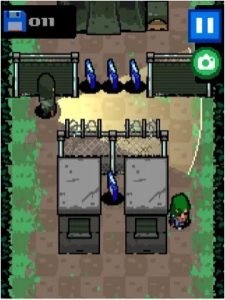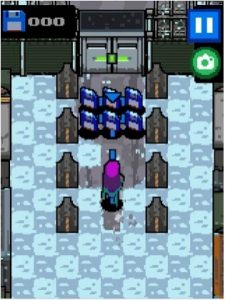 LONEWOLF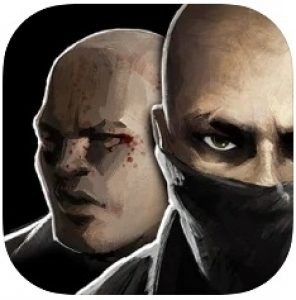 The next game is a bit darker and more brutal than the others. LONEWOLF is the game that will carry you into a gothic world of assassins and criminal organizations.
If you think that mobile game is incapable of causing your moral conflict — this one will definitely get you surprised. The game lets you play a mysterious assassin with unknown motives. Although it may feel like your character is just a murder-loving sociopath, you'll quickly realize there's more into him.
Your character works for a criminal organization and he's done what needed to be done to get in. You'll get various hitman missions in different locations and your goal is to get the job done cleanly with no trace. As expected, you'll get to try various weapons — from guns to sniper rifles.
The cool thing is — the game considers the weapon's physics so your hero will feel the recoil. You will also need to develop your stealth skills and learn how to fulfill the missions without leaving any witnesses. The whole game has an intense thrilling atmosphere and the neo-noir graphics style adds up to the vibe.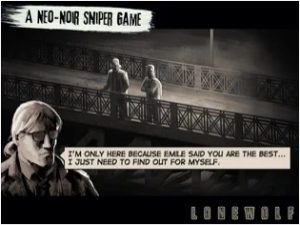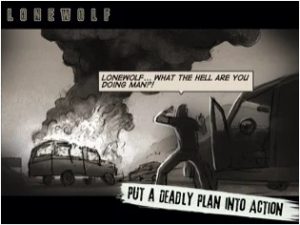 Assassin's Creed Rebellion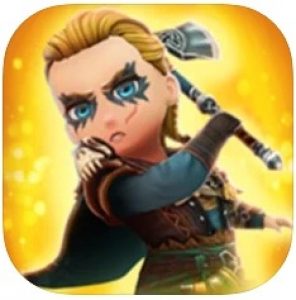 This game lets you manage your fave characters from the Assassin's Creed universe.
Although the graphics style and the animation are not typical for this game series, the overall mechanics are all the same. Your job is to seek around and getting rid of all your enemies without getting caught. The game takes place in Spain and you also need to gather all the powerful assassins into the brotherhood to defeat the Templar together.
Thus, there are over 70 characters you can team up with — from some fan faves to exclusive new ones. Each assassin has a unique story and skills that you need to consider while sending them to missions. Plus, you'll need to remain the assassins to develop their stealth abilities and weapon skills.
You may also get some more dangerous weapons and equipment that will help with your cover. Plus, you get to build a fortress for the brotherhood and fill it in with weapons and all the needed items. You may even build some training rooms and the ones to collect the treasures.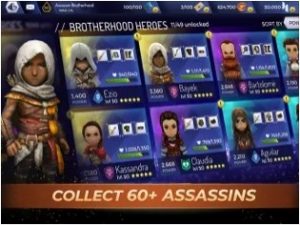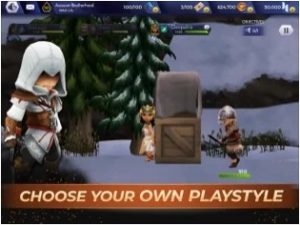 You may also like: 11 Best Games Like Detroit Become Human for Android
République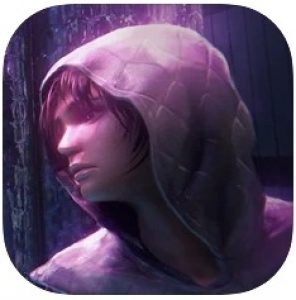 And lastly, République is an action game with a deep storyline.
The game is dedicated to the dangerous effects of government monitoring in the age of the Internet. According to the plot, your character gets a call from the girl who is trapped and needs your help to escape. Then, you hack the elaborating network to get a view of what's happening. Your goal is to use the cams to get the girl out.
The first step is to get a hiding costume. You'll start with the most basic one so everything depends on your moves. Once you'll pass some levels you'll be able to afford the new version of the suit that adds up some points to your stealth skills.
Besides, you'll need to develop running speed and learn to be quiet. It needs to be said, it's not that easy to get the job done here. The girl's way is filled with obstacles and traps she needs to avoid. Plus, this game is not only about hiding and avoiding stuff — you'll also need to solve some tricky puzzles and break some locks.