Do you like watching sumo fights? Due to Sumo Roll, you can even take part in this process. So, let's find out how we should play this game! The major task of this game is to push your rival out of the ring and make him touch the ground.
Do you like games with epic fights? Find more boxing game apps here.
There are several actions that you can carry out with two buttons. Below, you will find some of them:
Long press is a powerful attack
Press and hold to fast charge
Left Button: Sumo Push = Body Attack / Wrestle
Right Button: Sumo Chop = Hand Attack
Simultaneous press: Sumo Step = Dodge / Body throw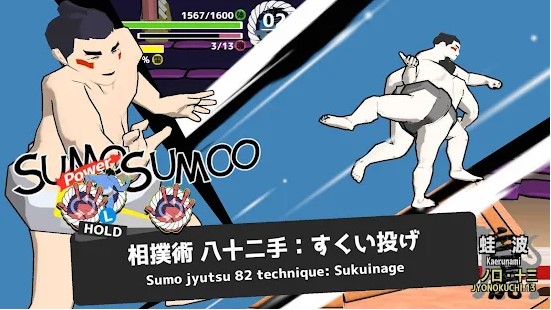 Moving on, while playing, you will have 4 elements: Defense power, Attack power Life power, Sumo Jutsu. So, when your Life power is over, you will lose. One of the best parts of this game – it does not ask for a constant fee. This is a quite rare advantage for this kind of game!
By the way, the game offers a versus mode that allows users to play with their friends and family. No doubt, this is a great bonus! We were truly impressed by the colorful app's design that provides pleasant usage. Plus, the interface is very simple to manage. So, we can surely say that all types of users will quickly find out how to play this game.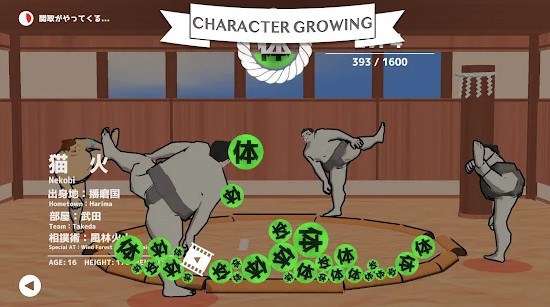 However, in case you have faced any misunderstandings, the app provides a wide range of tutorials. The developer tries to satisfy all users' needs and wishes, therefore the app's version is constantly updated. Amazing gameplay, convenient navigation, and colorful graphics – all these things are waiting for you in Sumo Roll.
In case you're a boxer yourself you might also like boxing training apps – we gathered the best of them!
Summarizing all the points mentioned above, Sumo Roll is definitely worth trying. But be careful – we have played it for days and still can't stop!