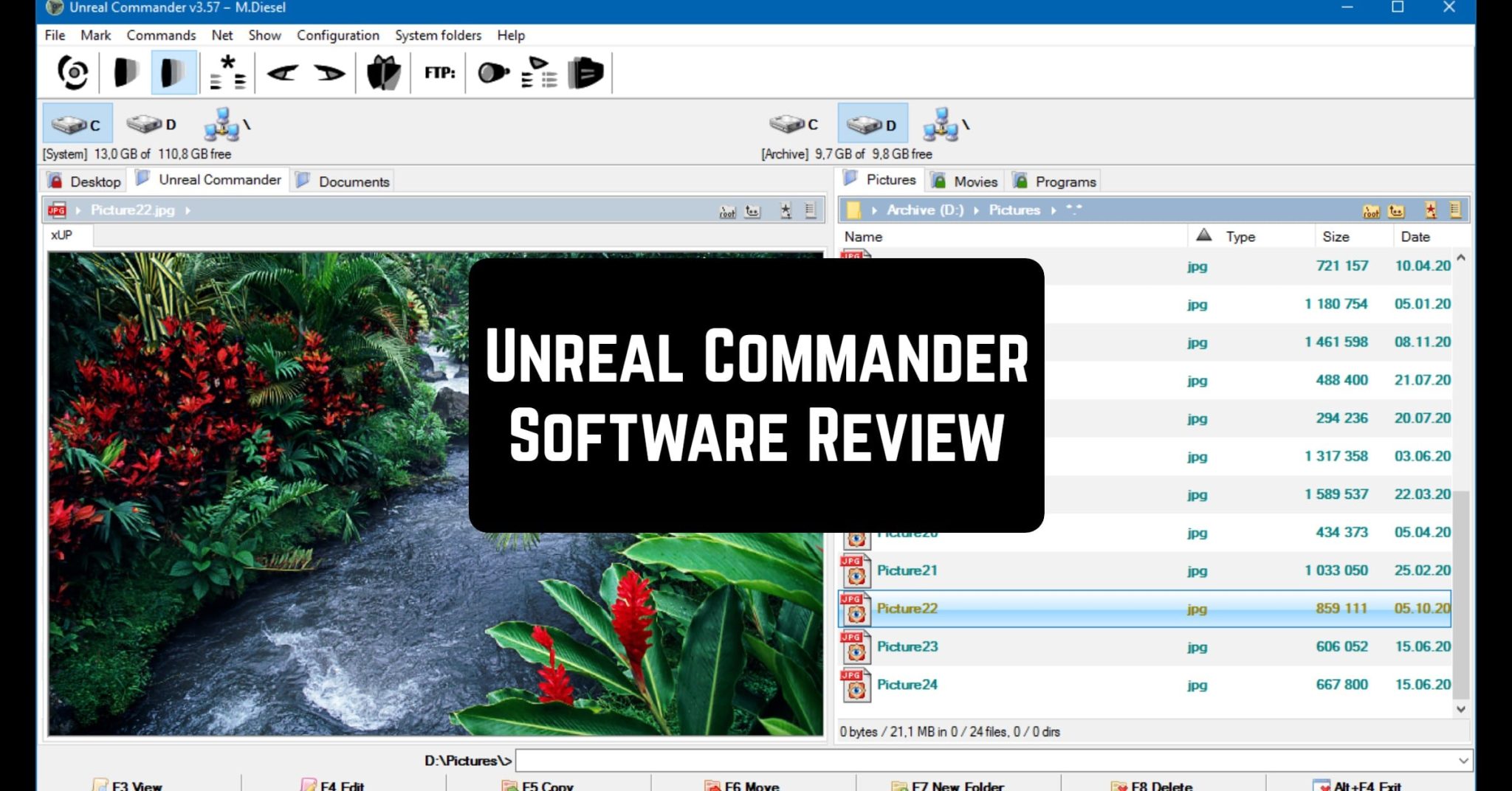 If the question of choosing a file manager for Windows haunts you, we highly recommend considering a powerful two-pane one – Unreal Commander. What makes it one of the very best free managers out there, surpassing many paid counterparts? Let's figure it out right now.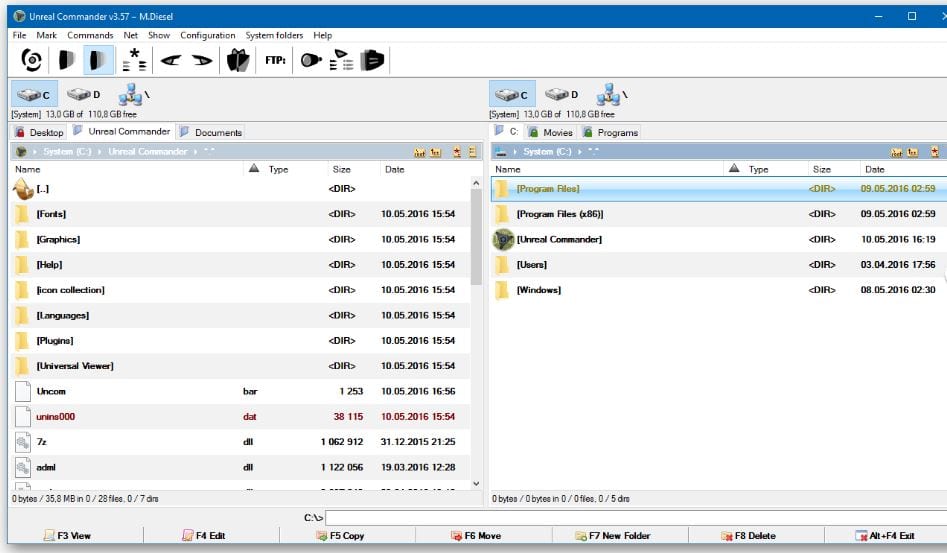 The program is able to delete files safely (WIPE) and performs archiving through a module with 7z support. Supports Unicode, including while archiving. As for the types of supported archives, these are not only the most common ZIP and RAR, but also a dozen other formats. It has the ability to synchronize directories, as well as a built-in viewer and quick view function. Increase the permissions if necessary.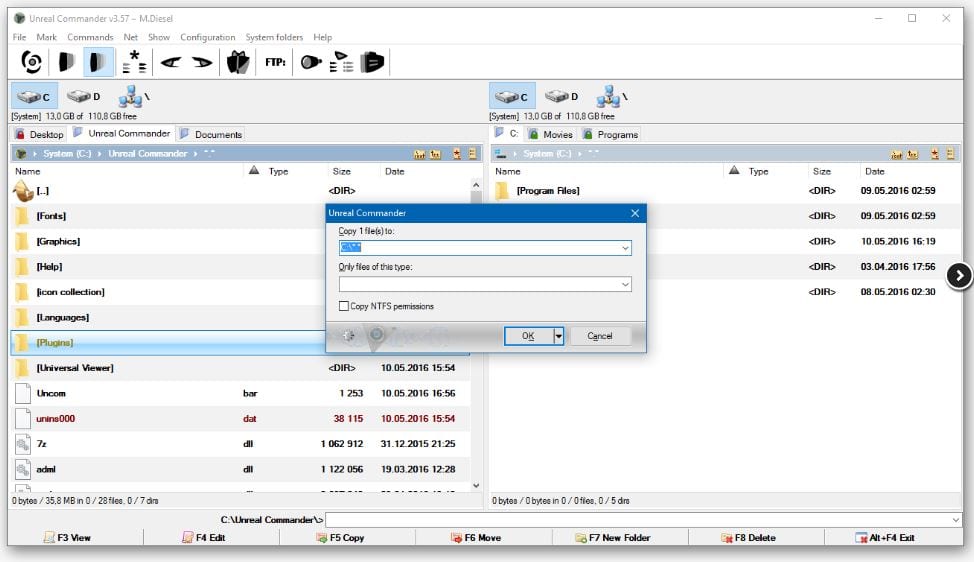 Choose the action you want the commander to perform after completing the tasks that you have assigned it. Do you want it to turn off your computer, go into sleep mode, or hibernate? No problem, the Unreal Commander can handle it. It can copy, move and delete files in the background and supports directory tabs. When copying and moving, you can enable the "save symbol links" mode. You can also make a running queue of tasks "closed" or move tasks from an existing queue to a new one.
Something is missing? Oh, yes, – the Drag and Drop support when working with other applications, network operating, and advanced file search! And let's not forget the built-in mini backup utility.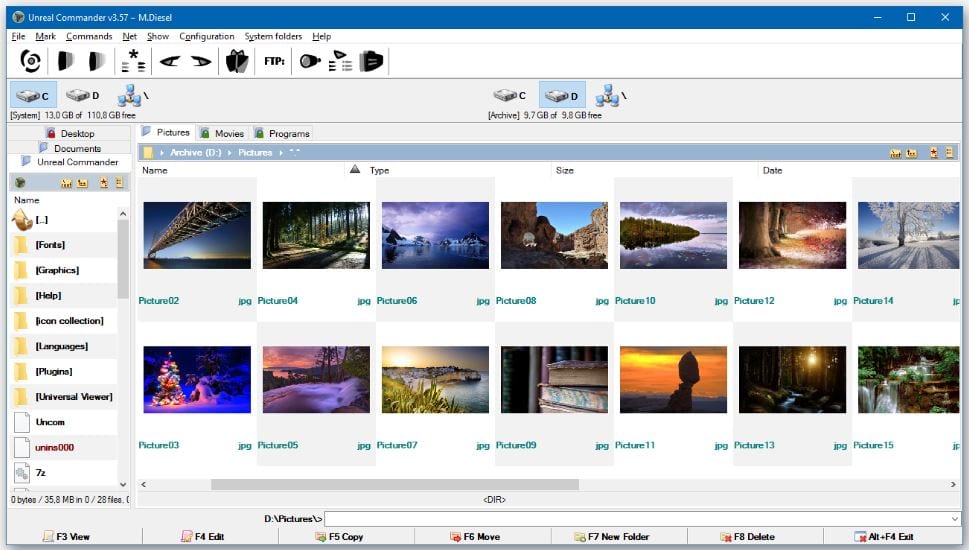 We're not done yet. The design of the program's appearance deserves special attention. Commander has a two-panel interface, supports various skins, and can use background images. You can use different colors for different categories of files, as well as choose the fonts you like for all interface elements, thanks to the appearance styles customization.
Do you want to make sure for yourself that the Unreal Commander does what the competitors will not ever do? Then make your move!