Unless you are interested in technology, you may have noticed that sometimes things happen very quickly. Just a month ago, you might have seen a new smartphone coming out – and today it's outdated and being replaced by a modified version.
If you also love hot news then try these best celebrity news & gossip apps.
The speed of modern technology is much faster than you can keep track of it and understand what it's for.
People who work in IT, are interested in the latest news or just technology, need a good and high-quality source of information. Typical news apps cover all the world's events – disasters, holidays, meetings, and more.
Such services will not give you comprehensive information about new technologies and events. To stay informed, you need a proper news app to view the news you are interested in. We found the best tech news apps for Android & iOS.
Beebom – Instant Tech News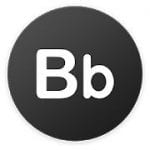 Beebom is an application that will tell you all the latest news that might interest you. Information is collected from all over the world – literally everywhere – so you can find out about everything.
Beebom allows you to quickly read all the latest world news in a short and concise format. You can also find exclusive and popular technology videos here, which are also presented in news or review format.
The application does not have any advertising inserts or publications, which gives the user maximum convenience. Beebom also provides an opportunity to learn all the latest trends and developments in the field of IT and modern technologies.
If you see a loud headline or a topic that interests you the most but don't have time to read the text right away, just add the article to your bookmarks and watch it later.
All videos in the app are taken from YouTube, and you'll need to go to a video hosting app to view them – so Beebom doesn't even copy any content.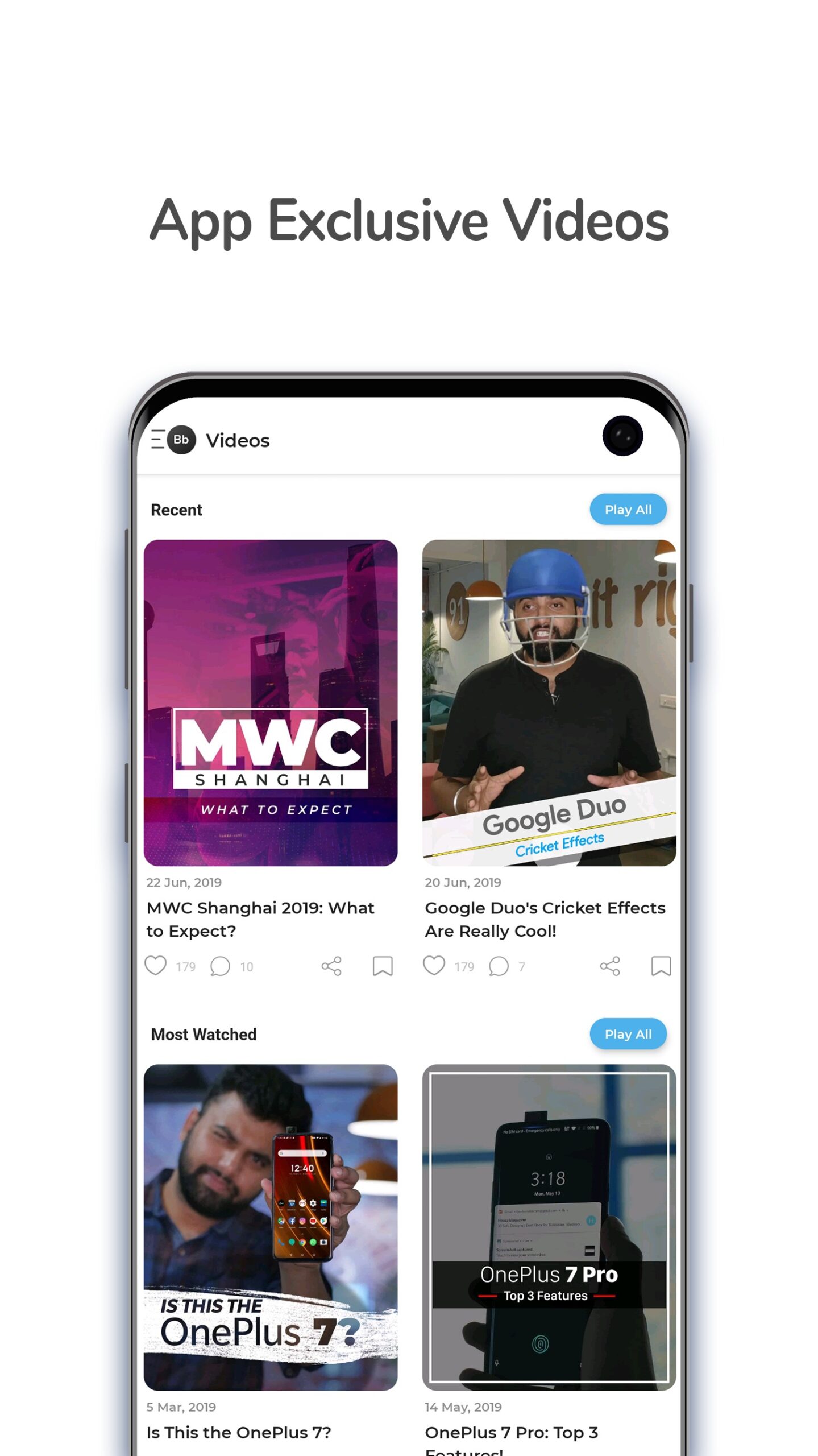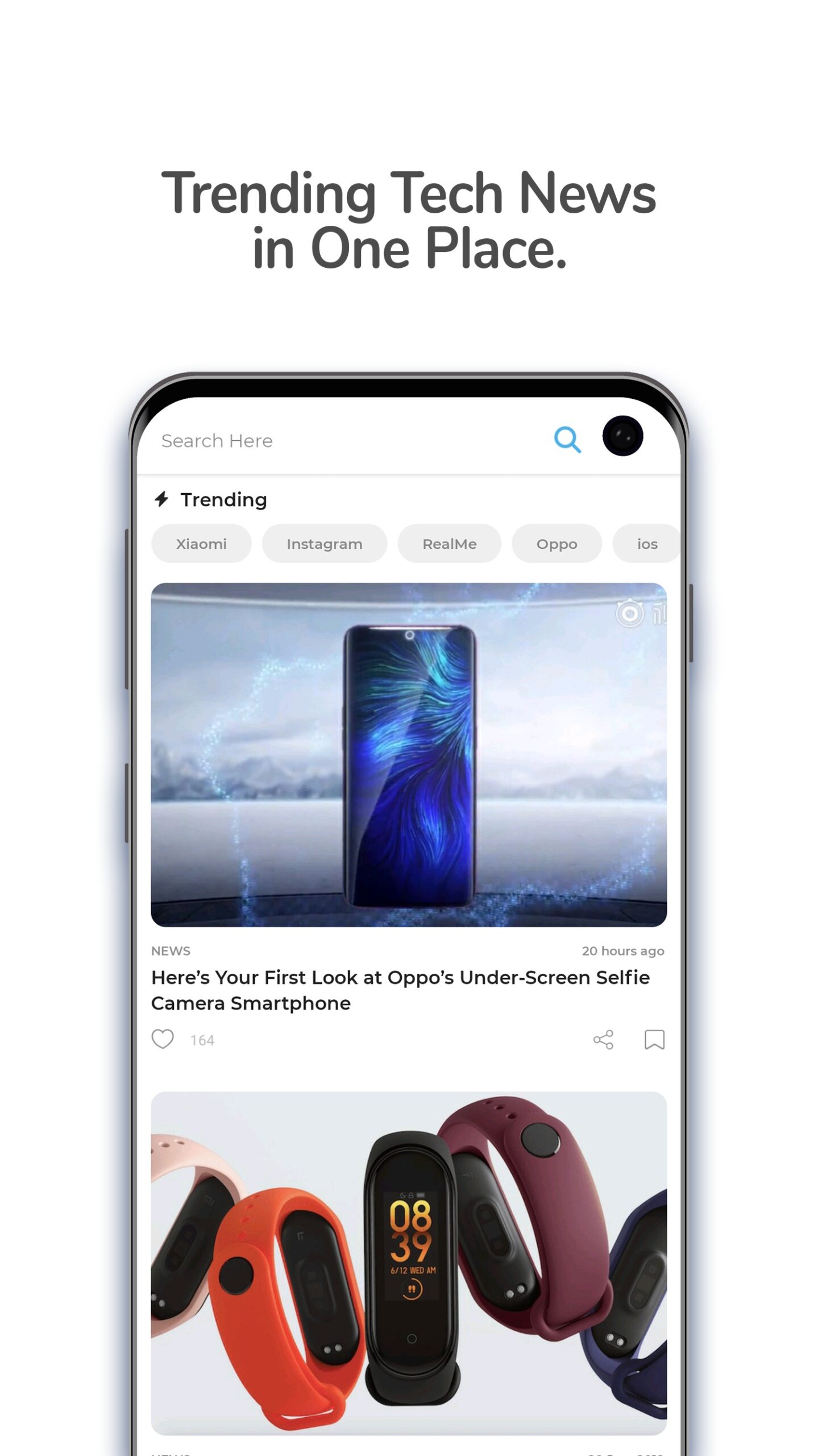 You may also like: 10 Best Wrestling News Apps
Hews for Hacker News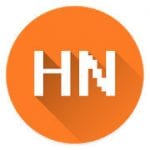 If you are an advanced computer user and like working with programs, viruses, and other software, you may like the Hews app. If you've heard of the Hacker News service before, you will immediately realize that it is a customized client for reading posts, news, and comments from this site.
By the way, the application itself has open-source code and several unique features that help the user to adapt the interface to himself.
You can view and hide attached comments that other users leave on the site, as well as write your opinion on a particular issue. Hews has a fairly simple and uncomplicated interface, where you can change the topic, choosing from dark and light shades.
With Hews, you can also open all the news that is published on the site Hacker News, however, in a web browser. Fonts and other typographic elements can be changed in the application settings. Comments, posts, and news can be easily filtered by date or searched for the most popular ones.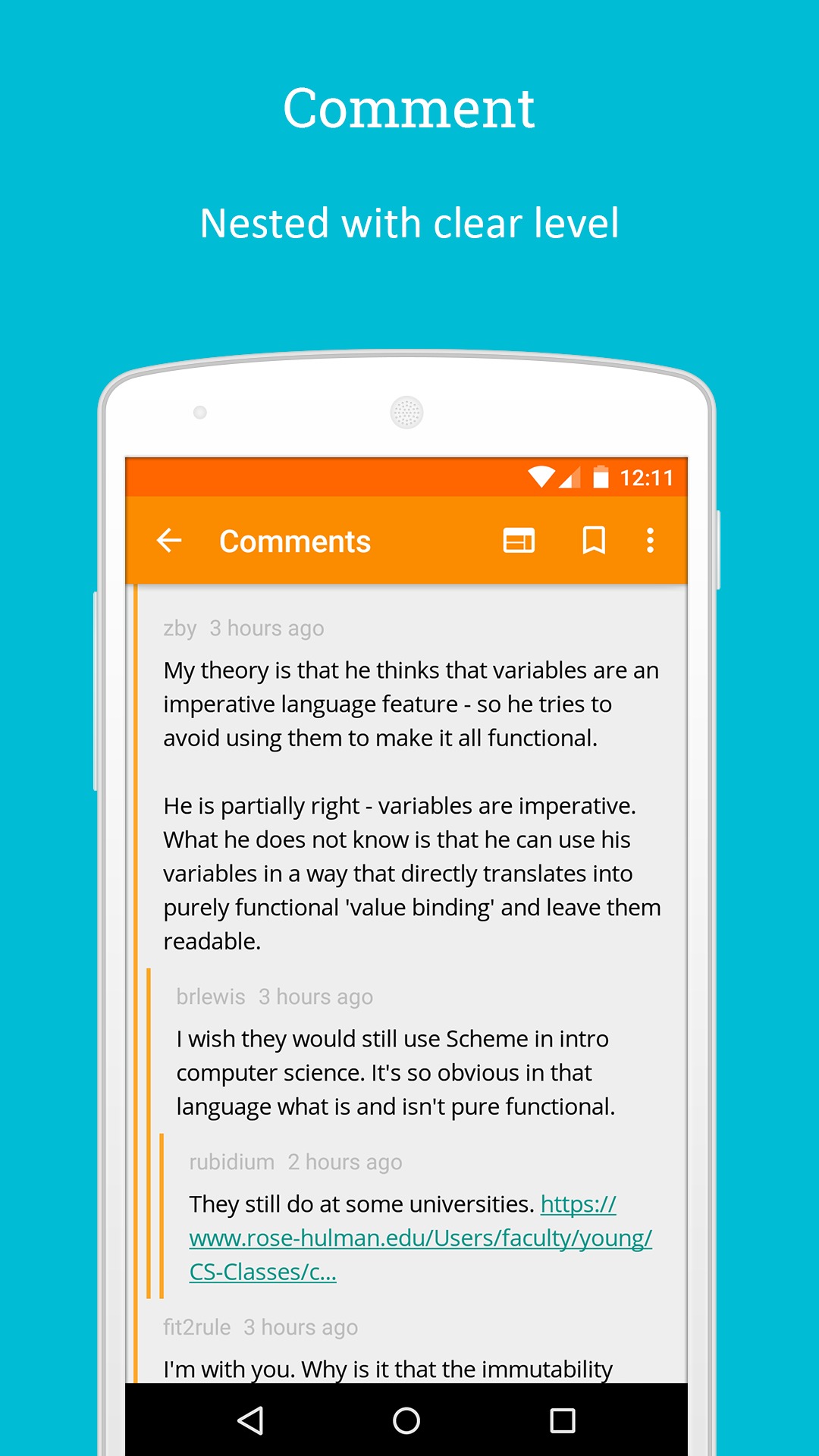 Code News – Articles for Programmers & Developers
Over time, more and more programmers and developers are actively using all the programming innovations in their work. Code News is a service that collects all news about programming languages and modern technologies.
It will keep you informed about the latest developments, news, and events in the IT world. You can filter all news by specific programming languages, industries, and other criteria, choosing only what you are really interested in.
A modern developer should always stay informed, and Code News will be a great tool for that. If you set up a news filter for yourself, you can also set up notifications that will keep you informed about new publications.
The whole interface of the service is intuitive, and you can change topics to dark or light. News that you don't have time to read can be easily added to your bookmarks for later reading. In popular programming languages, something changes all the time, and you should know about it.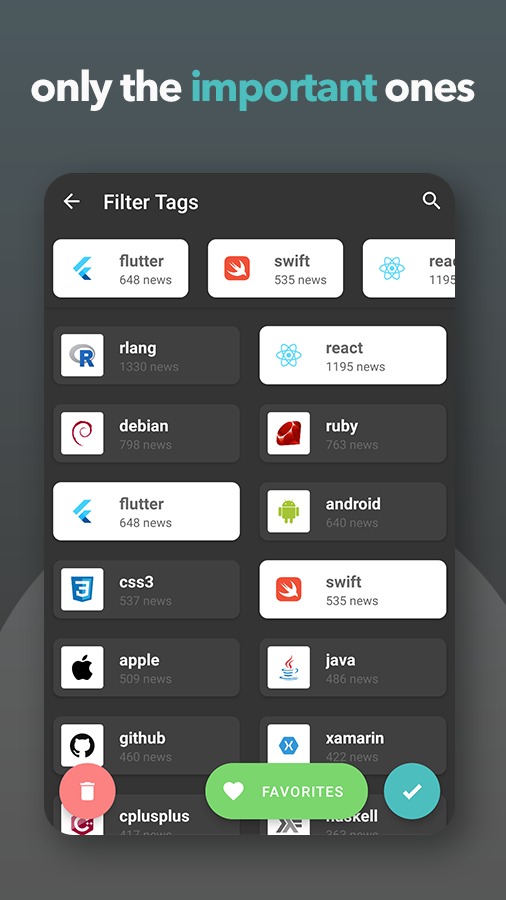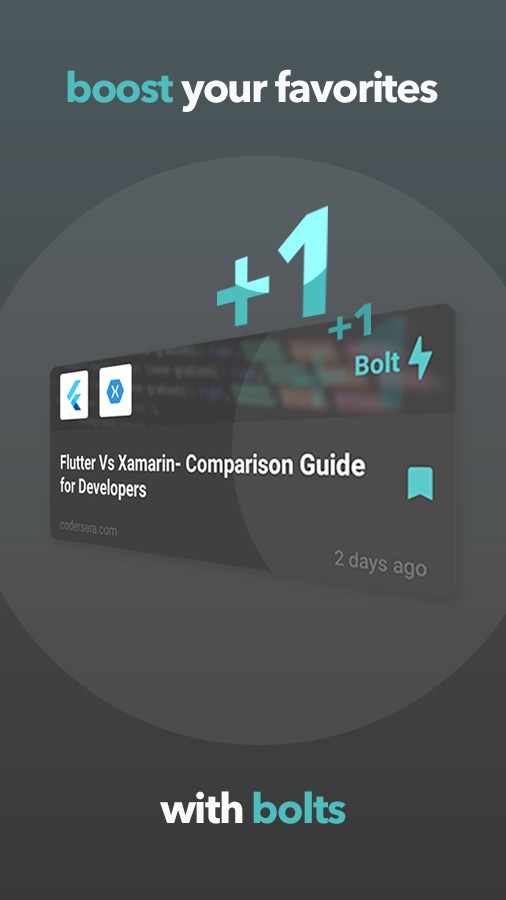 Techgenyz: Tech News & Updates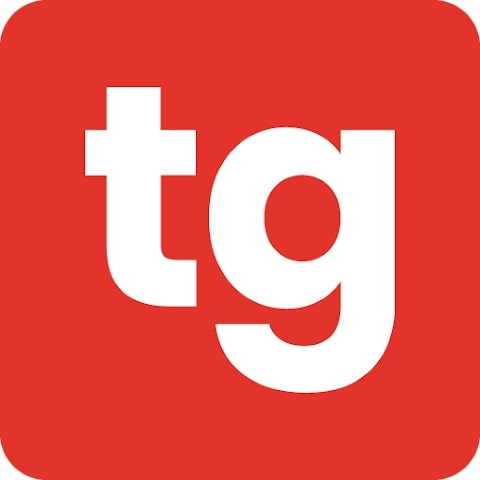 Techgenyz is a multifunctional online platform. Here you can familiarize yourself with the most relevant achievements and discoveries in the field of business and finance, modern technologies, and popular brands.
All news feeds are categorized, so you don't have to waste time searching for interesting content. Learn first-hand information about a successful startup, and get a closer look at your favorite supplier's new product line.
You can even watch an unbiased review on a product you're interested in. You definitely won't miss interesting facts about the structure of spaceships, new products in the automotive market, and popular TV series. There's verified information on global companies including Netflix, Spotify, and Apple.
As soon as there's an update for a useful app or your favorite mobile game, you'll be the first to know. The news platform doesn't run ads or partner with other companies.
It is convenient to search for relevant articles with bright and concise headlines. All important events are covered daily on Techgenyz from different angles.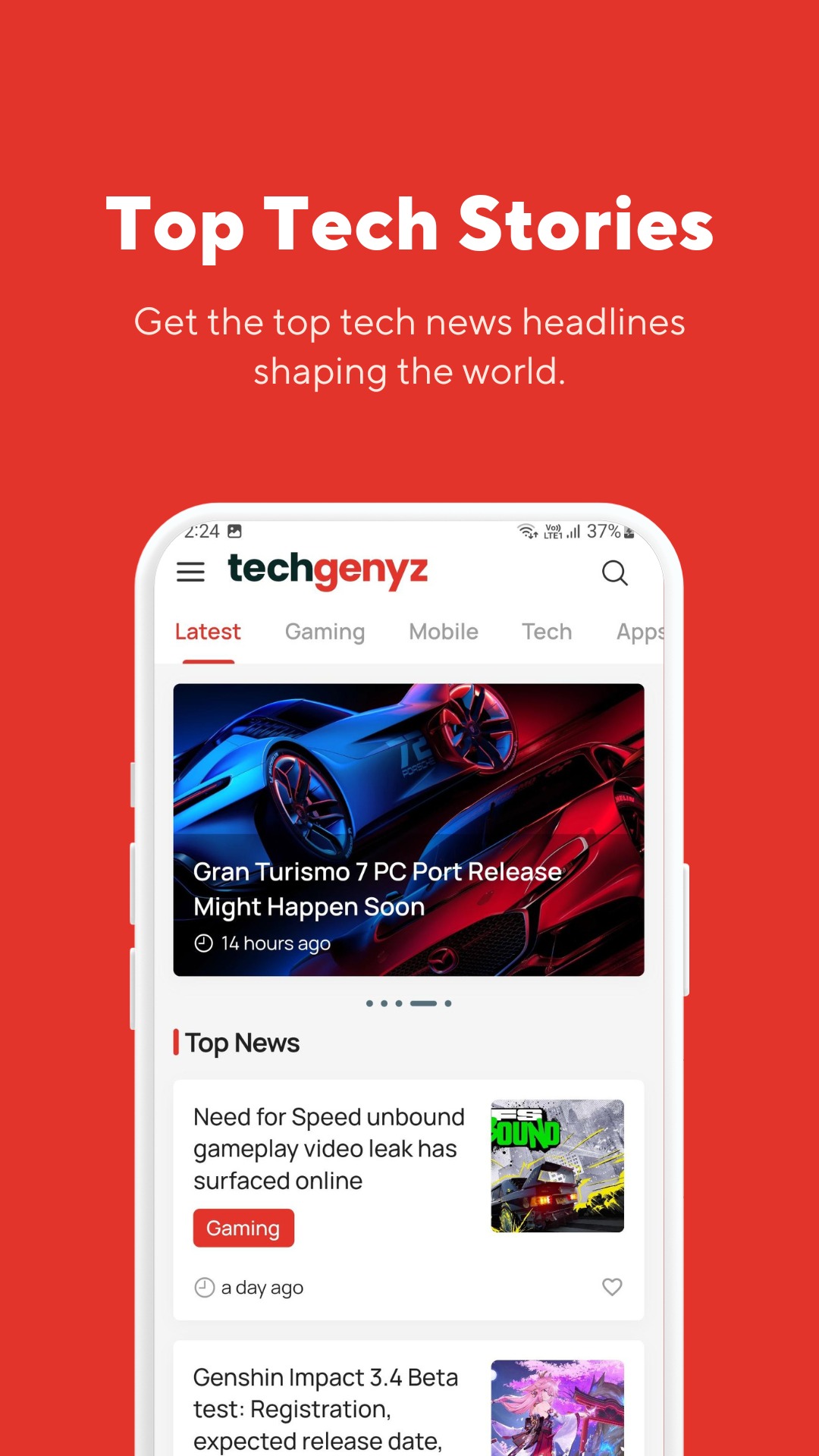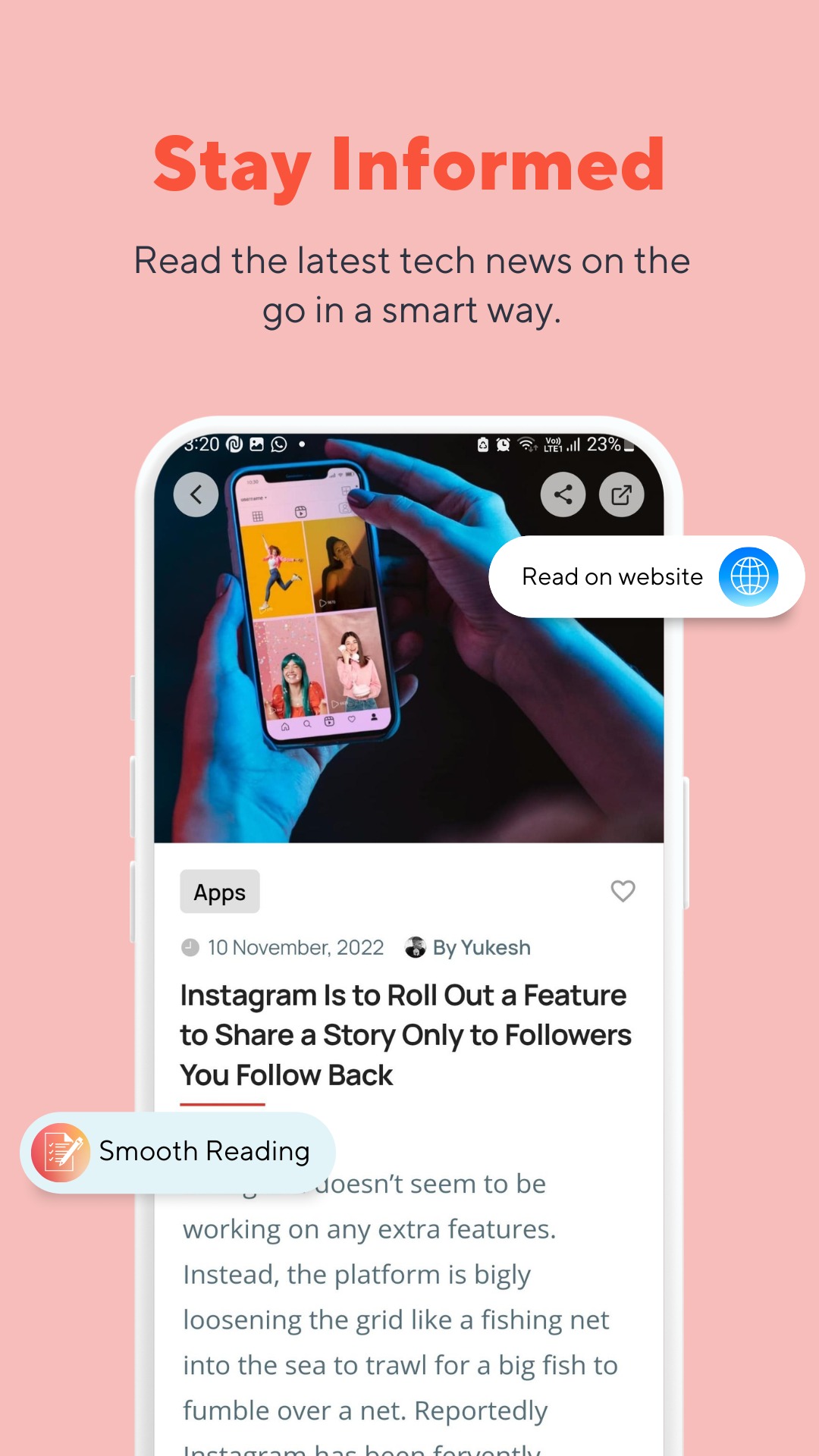 The Information: Tech News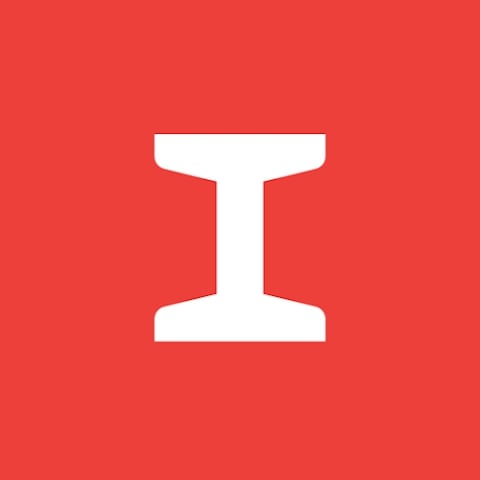 The Information covers news in different fields every day for more than 10,000 readers. This smart news platform makes it easy to choose the main thing about the chosen topic.
This app will become a source of important data for businessmen and managers of large companies. If you are just starting to launch your company, read the stories of successful startups.
Read an overview of complex business nuances to be prepared for unforeseen situations. The Information will provide insight into the state of affairs of your chosen company and a forecast for stock investments.
In this app, you will get access to the latest news collected from all corners of the world. Discuss it with other participants in the forum. Choose a topic of interest and receive push notifications of new publications.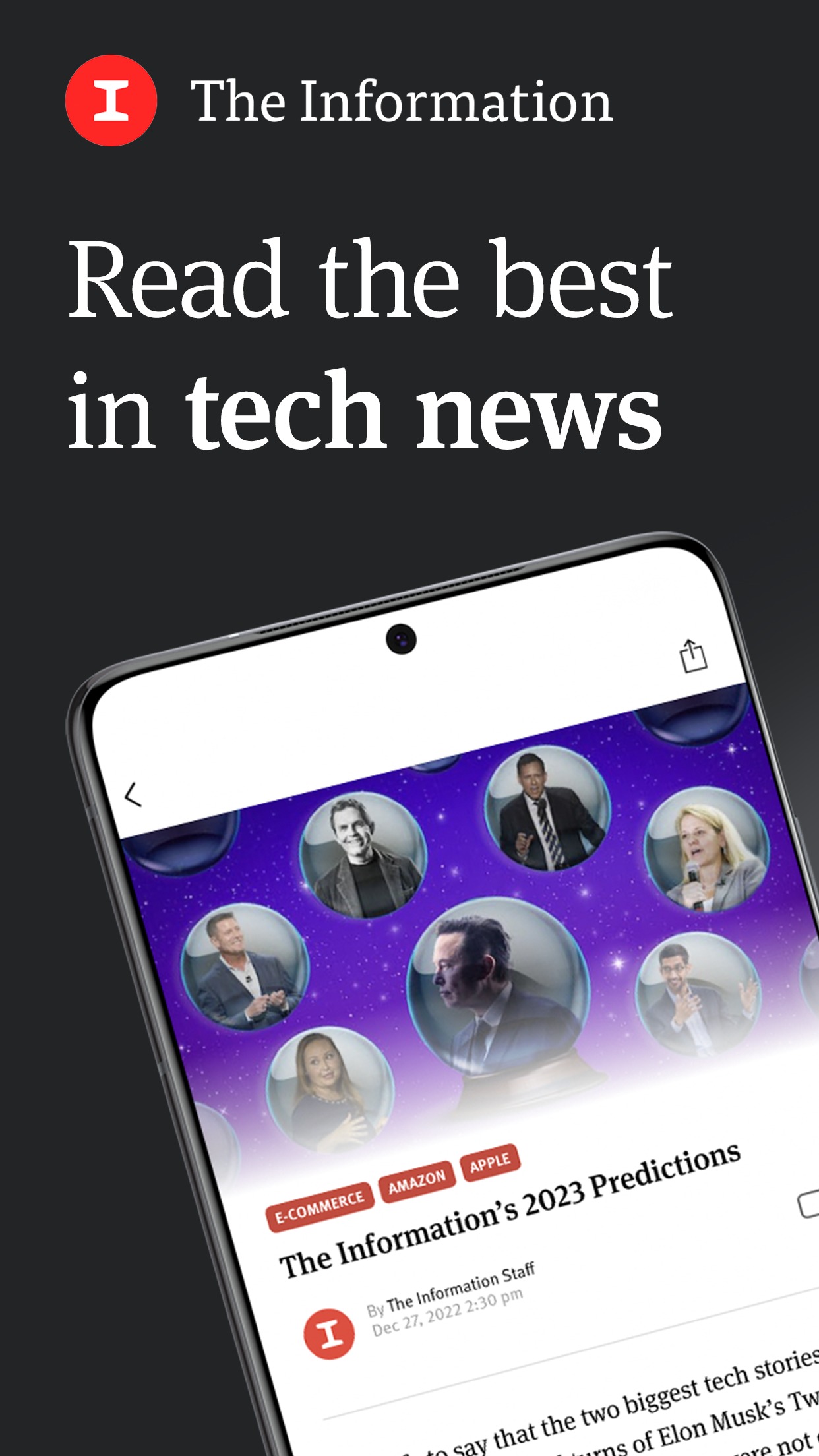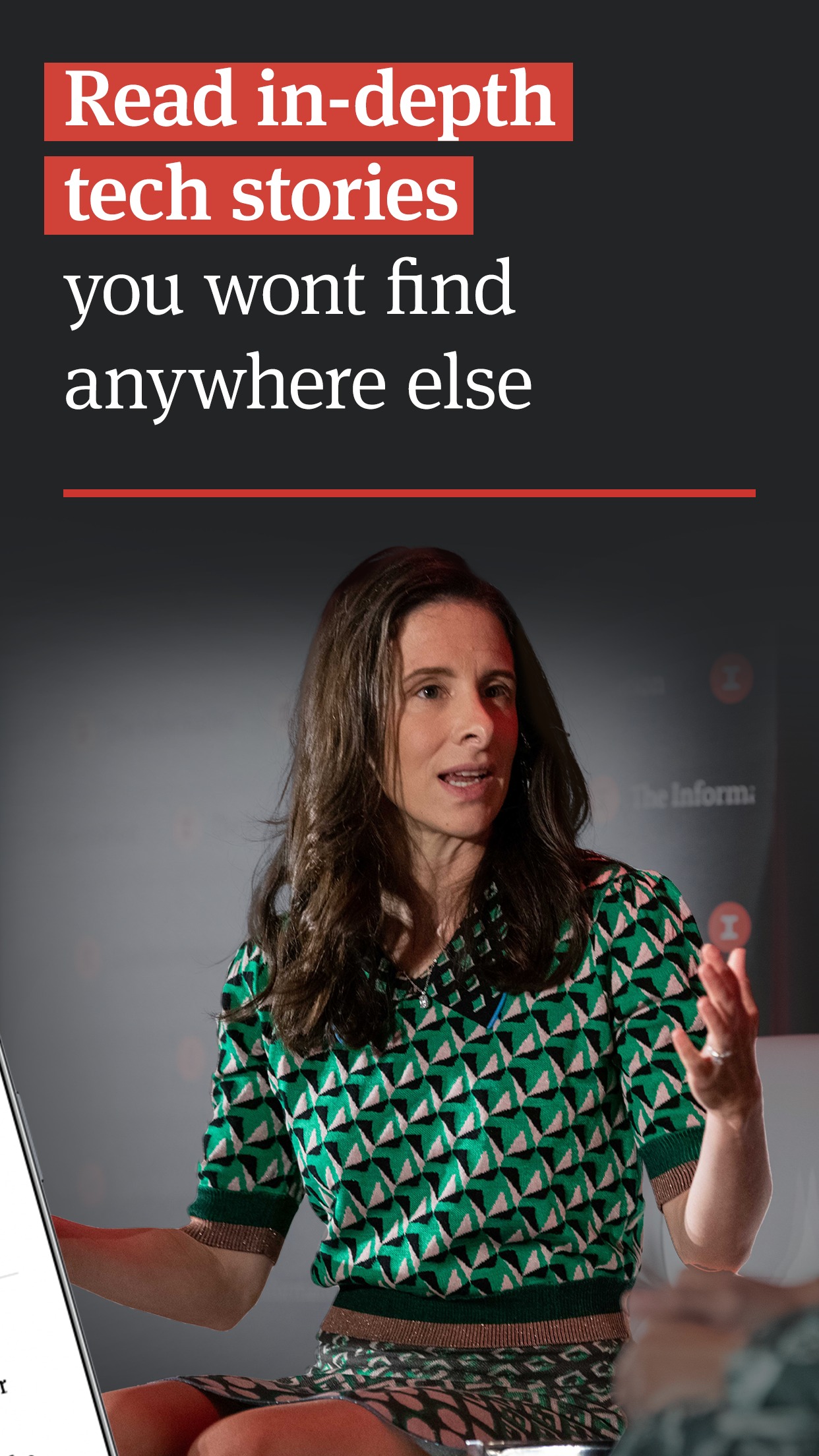 Geek Tech – High Tech News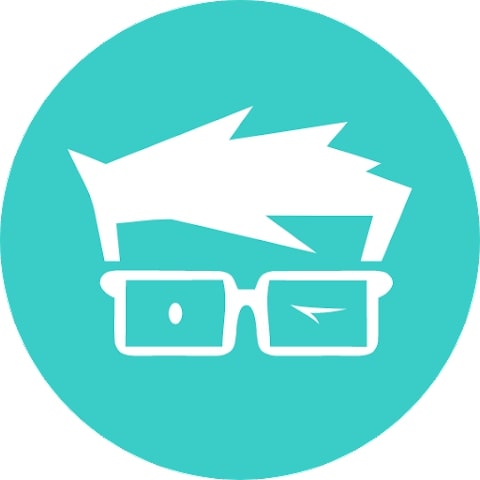 Geek Tech creates professional reviews about everything that happens in the world of modern technologies. Here you will find everything about space exploration and ocean depths.
Get acquainted with new models in automobile and shipbuilding. Computer technology is also widespread among its readers. The most important and interesting materials are collected in one place.
Subscribe to the news channel you are interested in. Discover articles and reviews, watch videos, and send them to your friends. You can read the news in any convenient format.
Geek Tech requires a stable Internet connection. Yet, you can always save interesting publications in your favorites to view them offline. Choose captivating channels and learn about the news via push-messages. Be sure to leave your feedback and suggestions for improving the app.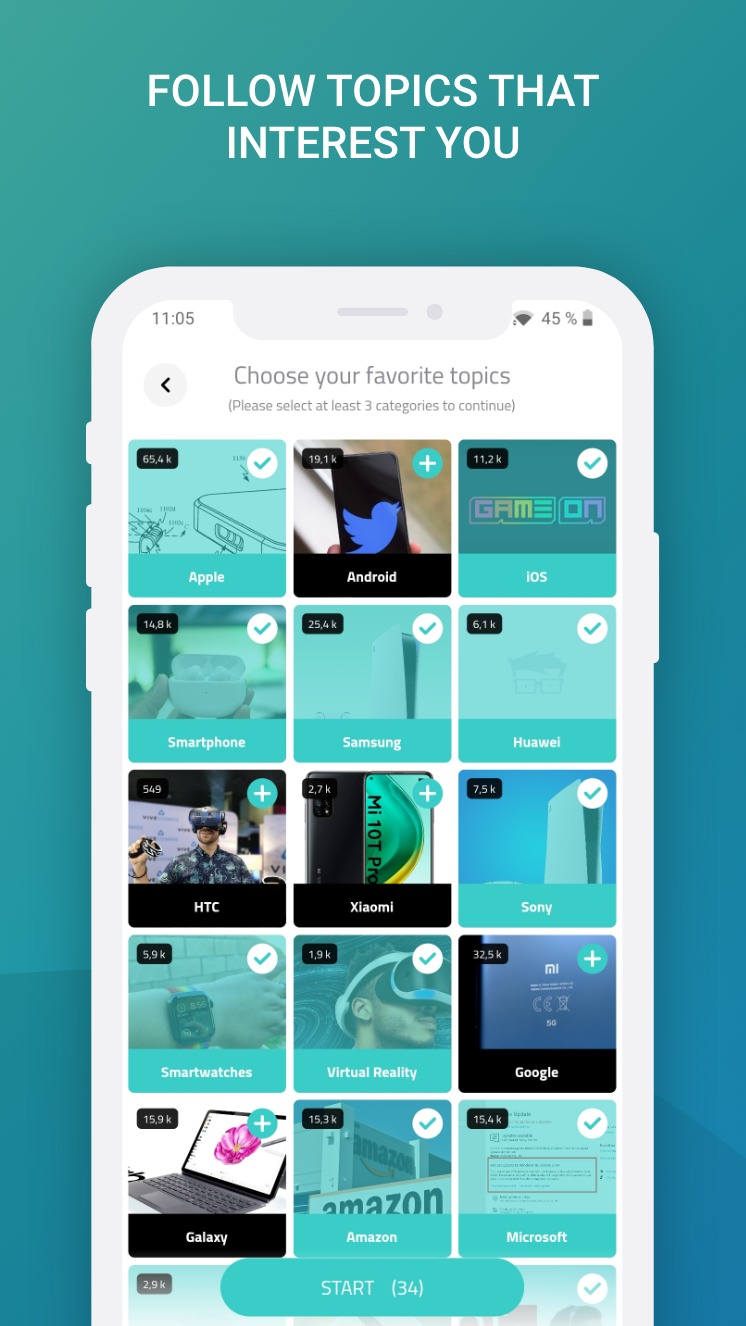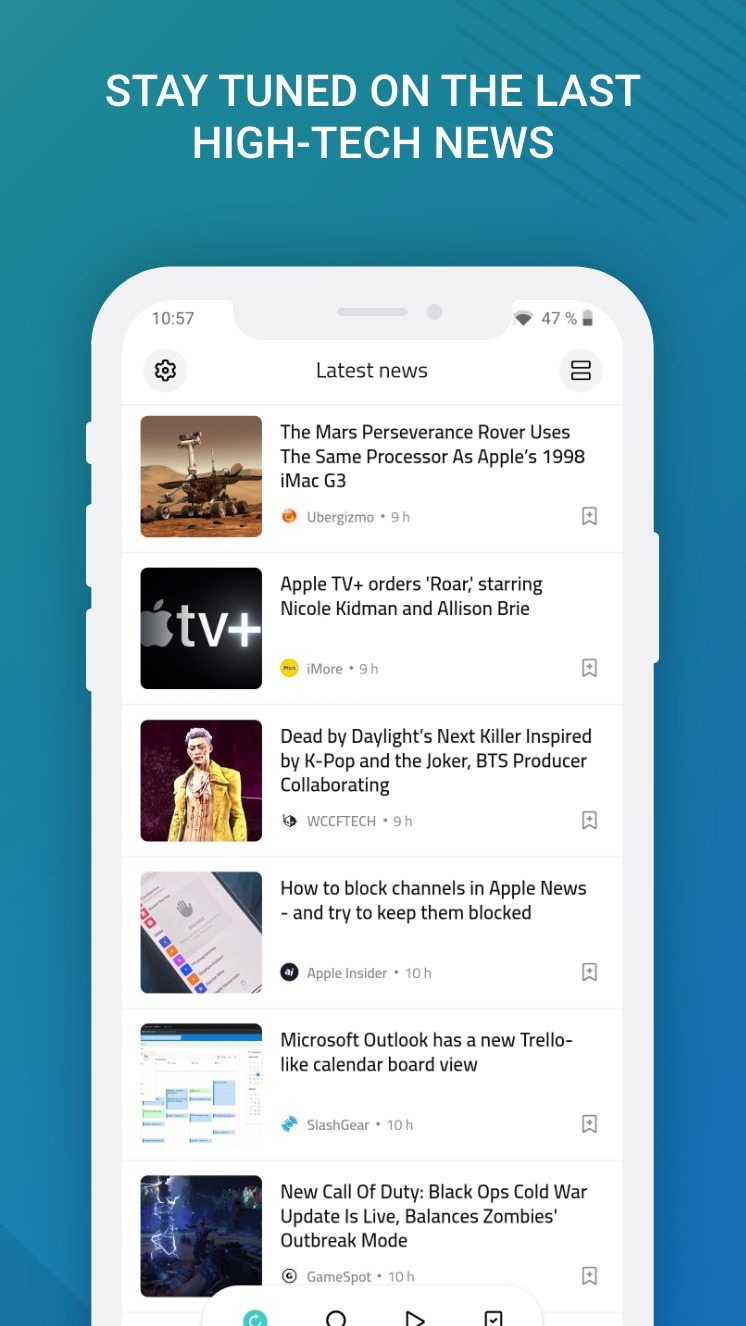 You may also like: 12 Best Apps to Cool Down your Android Device
Tech News on the Go: Techminis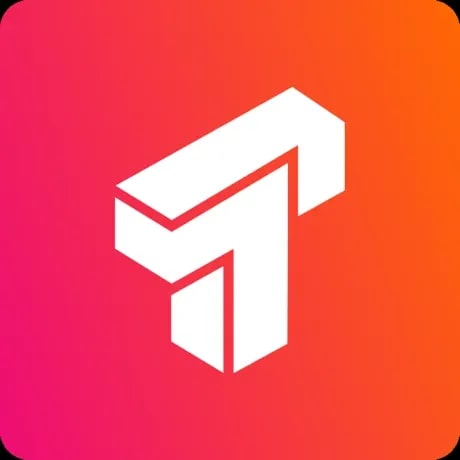 Tech News on the Go: Techminis selects only the hottest news and trusted sources of information for you. You will learn more about modern technologies and current trends in the field.
You will become a true guru in such topics as business and startup, technology and computers, modern electronic devices and their functionality.
You will even begin to understand cryptocurrency and the work of exchanges. Thus, you can make the first conscious steps in investing. More than 20 giant companies are constantly flashing in the news feed. You will find out what is happening in Meta, Google, Netflix, and SpaceX as soon as it is published.
The app actively uses the work of artificial intelligence, which allows you to collect news from thousands of sources in one place. Set in the settings which channels you want to see in your feed.
You do not need to pay to use the service. No user registration is required here. Avoid tons of unnecessary information and get the latest news without rumors and gossip.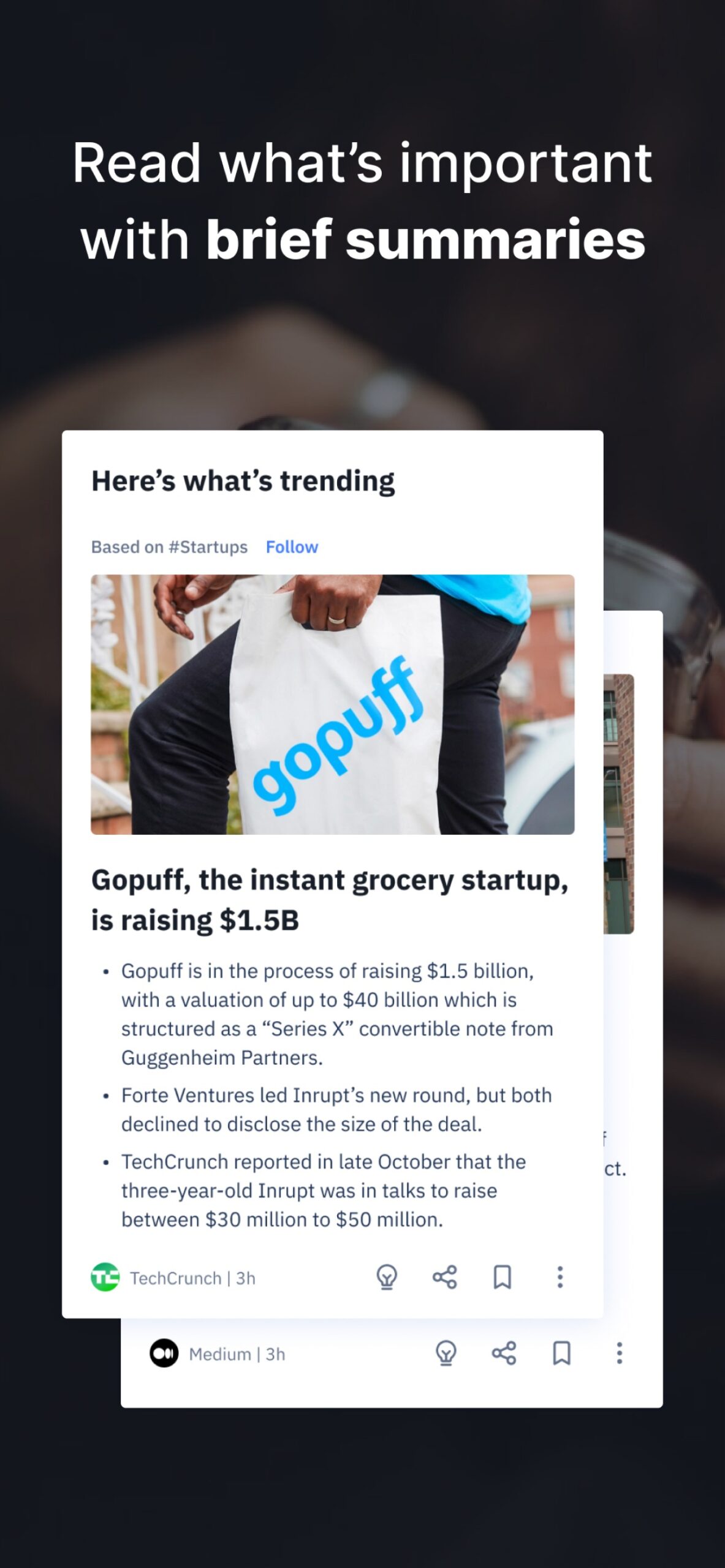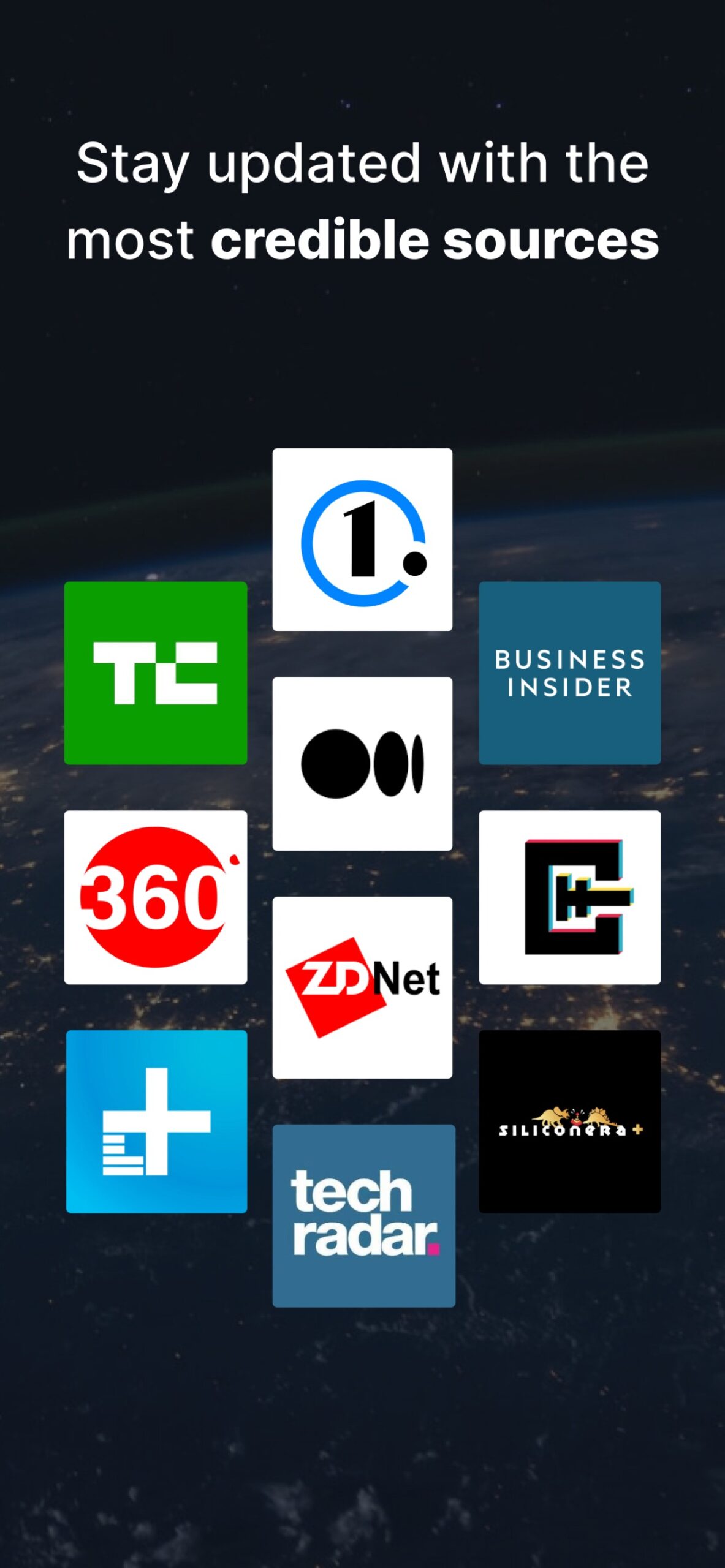 Tech News by Pinenuts Android Developers
Tech News is an application that is a kind of collection of all popular news sites. In a simple interface, you can find the most interesting and latest news about the world technologies that concern games, technology, smartphones, and other industries.
Tech News is designed for reading RSS feeds that have no special design or attractive details – you get text filled with information and useful news.
There is no need to make an extra effort or look for the most interesting and popular resources because everything is gathered in one application on your smartphone.
Also, you do not need to spend too much time reading, because everything is presented quite concisely and briefly. In Tech News you can find articles and publications from Hacker, itWeek, Cossa, Computerra, and other sources.
Unfortunately, the application is not yet able to add exactly the sites that you read but are not yet connected to the system. You can ask the developers and select from the directory provided in the application.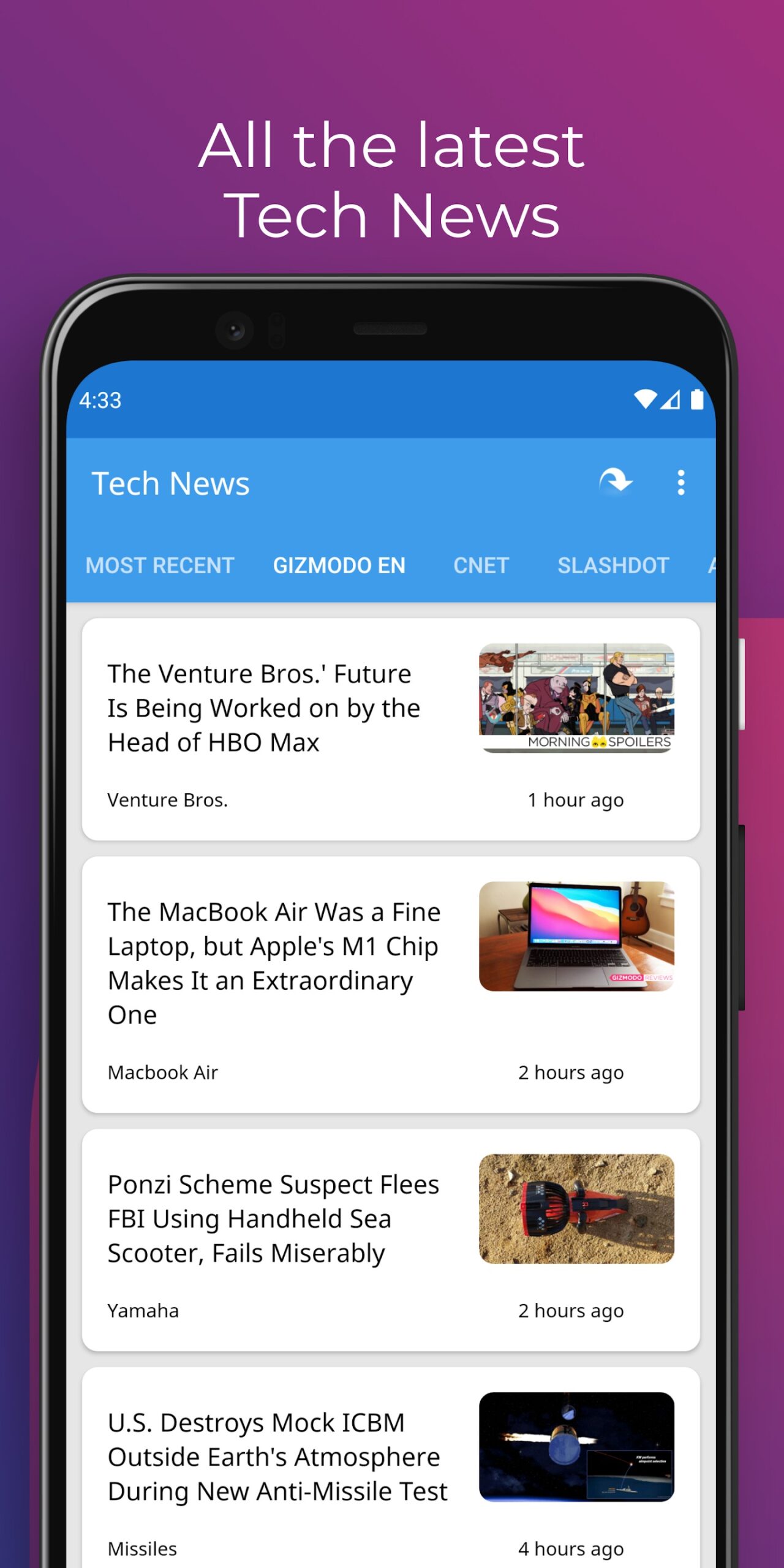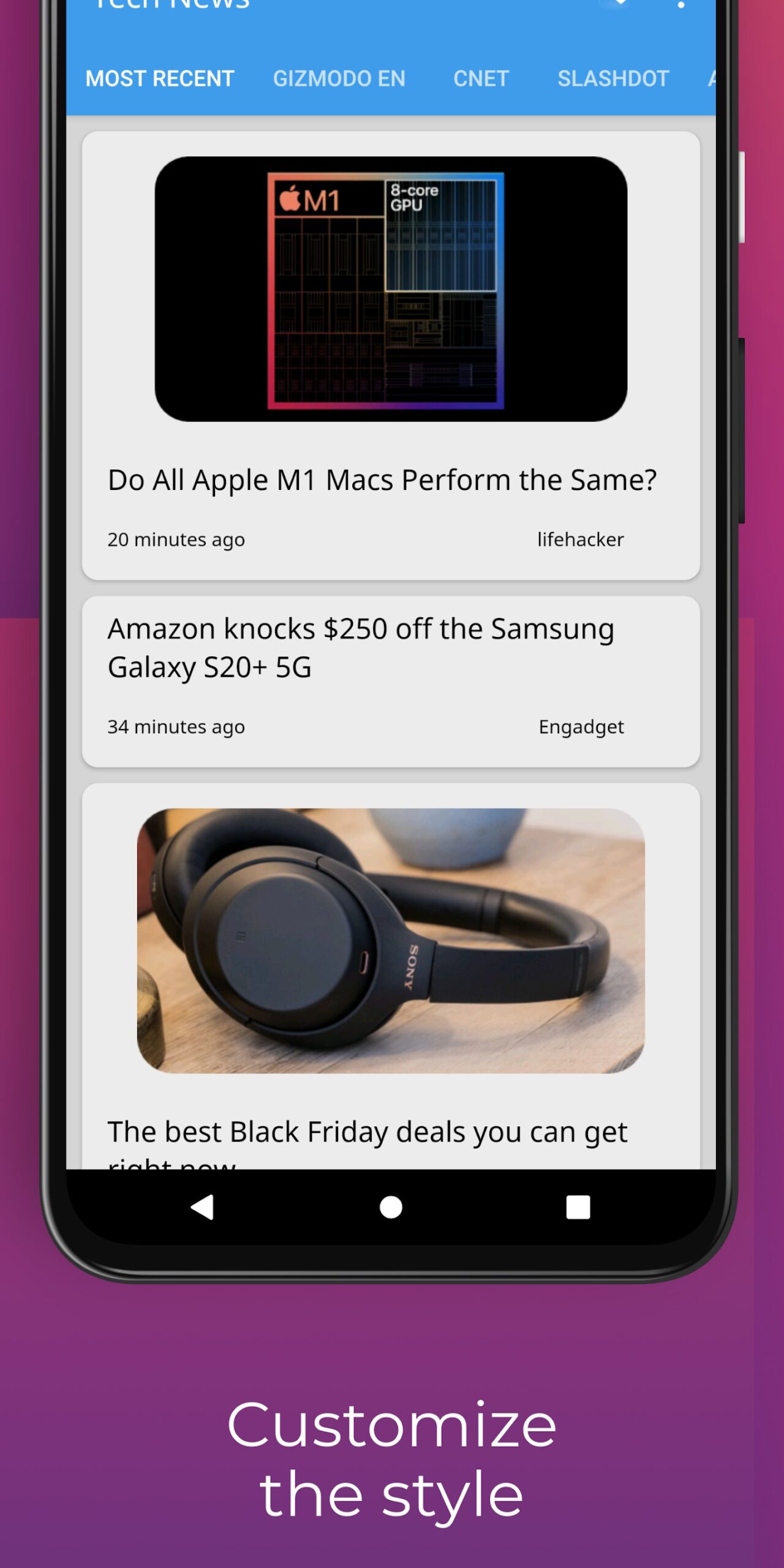 Tech News & Reviews – VR, Drones, Startups & More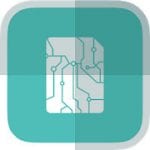 If you were looking for a free app that presents several types of news in a convenient format, we recommend you to pay attention to Tech News.
This application collects news and articles from reputable and popular services, which confirm their sources and accuracy of information. Here you can find reviews of the latest gadgets, game news, feedback on applications and technology, as well as videos with the latest news.
Tech News has a personalized short news feed for you. You choose the topics you want to keep track of, and the app will form a selection specifically for you.
The articles will not be repeated, so you don't have to endlessly flip through the feed looking for something interesting. For active users, there is a comment and chat feature.
You can write your own stories, reviews, or comments on Tech News, thus becoming part of a larger community. Share your opinion on any issue that interests or resents you and discuss it with other users in the comments.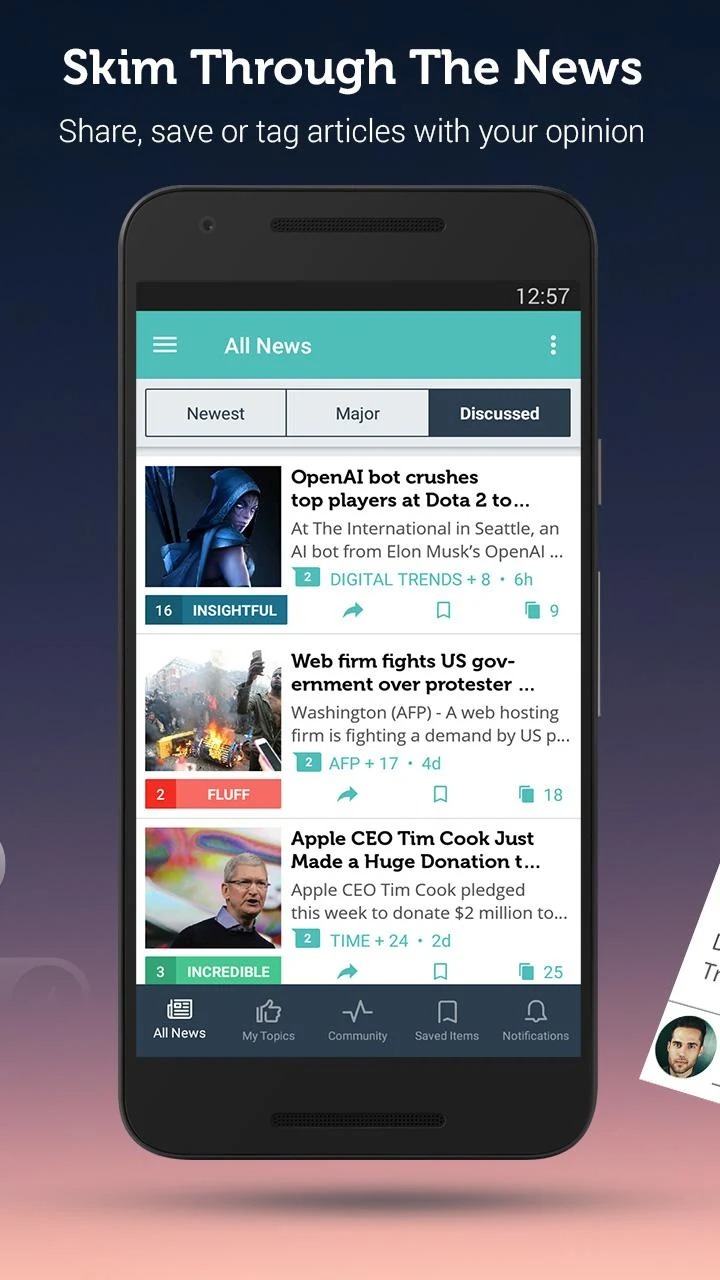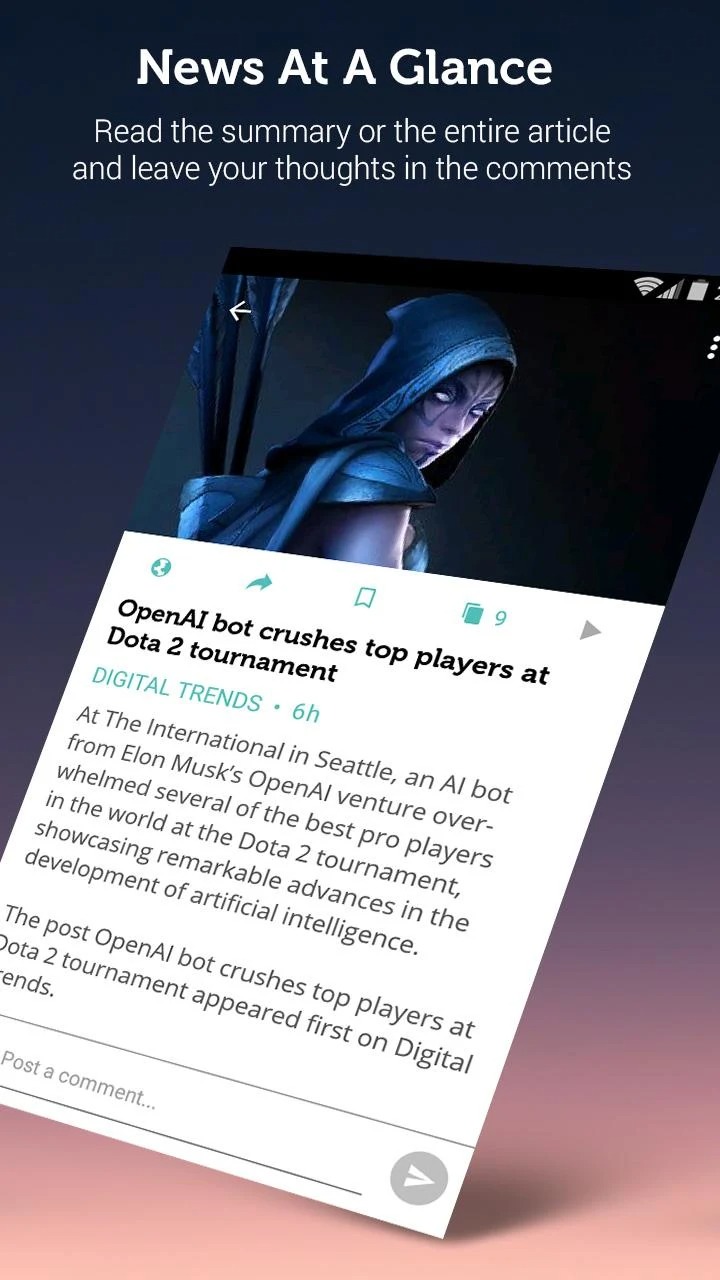 Medium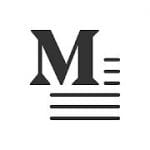 Nevertheless, you should not miss out on more diverse news applications. Medium is an application that gathers people interested in everything that happens in the world.
It has no specific focus, so you can find both technical news and other events happening around you. It is worth mentioning that Medium uses a user access system – there is both free content and unique for club members.
The service's editors create certain selections and news collections that can be divided into several parts. Each of them can be read separately, without being distracted by details and carefully studied.
In the monthly issue of Medium, you can find the opinions of experts from different sectors on a particular issue or gadget that you are interested in.
The whole feed and recommendations are based on what you have read before and what you are interested in – so you can consider that Medium personalizes your permanent news collection.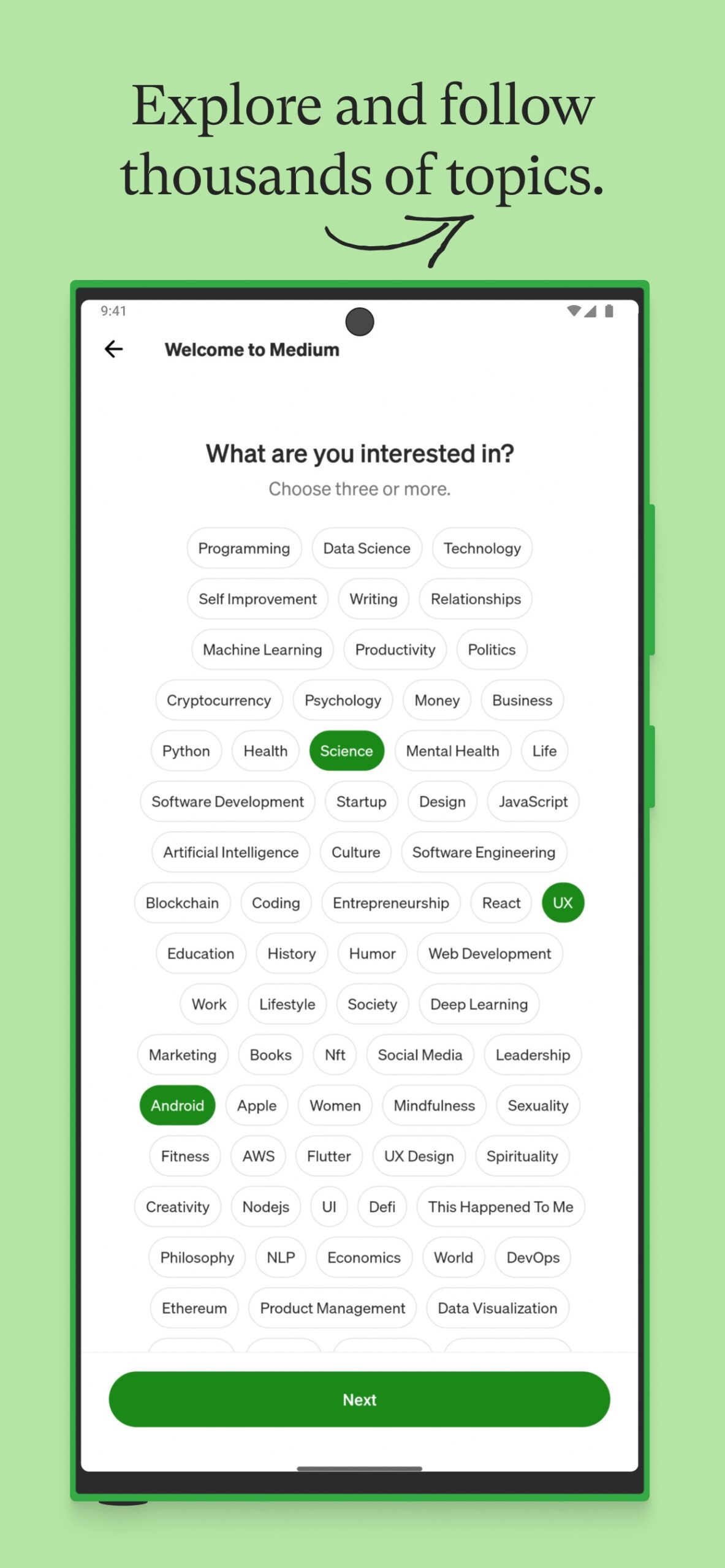 Pocket: Save. Read. Grow.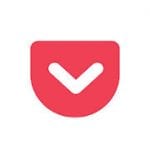 If you already have a source from which you always get information, you can read it in a convenient format in the Pocket application. It is not a complete news application – you collect the content you will read.
Pocket is a collection of articles and news that you can't read right away or want to keep on your device. You can read everywhere – and if you've already uploaded content to Pocket, you won't even need a network connection.
For those people who are constantly interacting with the equipment at work (e.g. programmers or support staff), there is another great feature available. Pocket allows you to listen to the material so that your eyes can relax from reading and the light of the screen.
This way will allow you not only to learn something new but also to do your business in parallel with "reading". Pocket also has a Premium subscription, which gives you access to advanced functionality and more materials.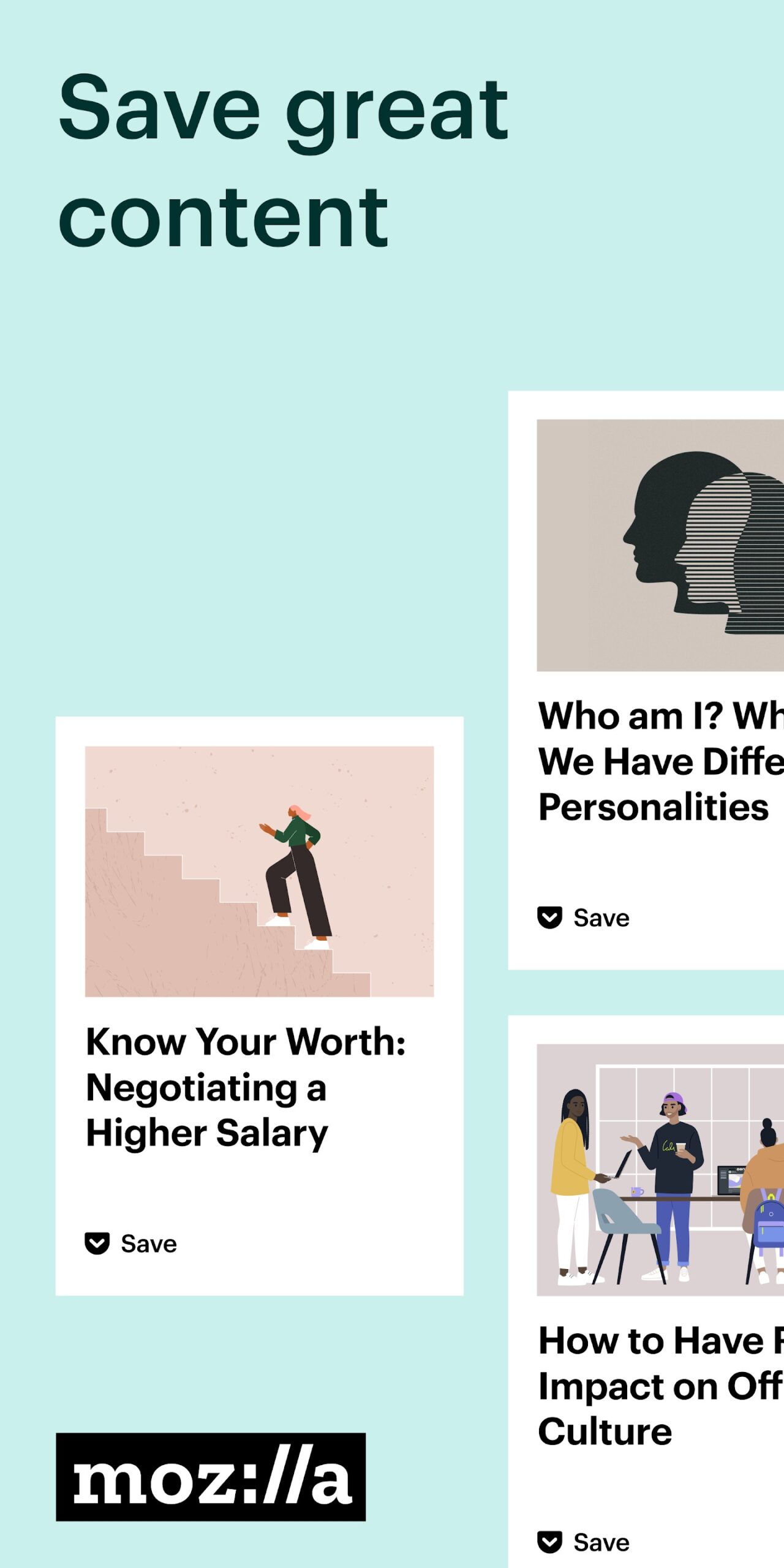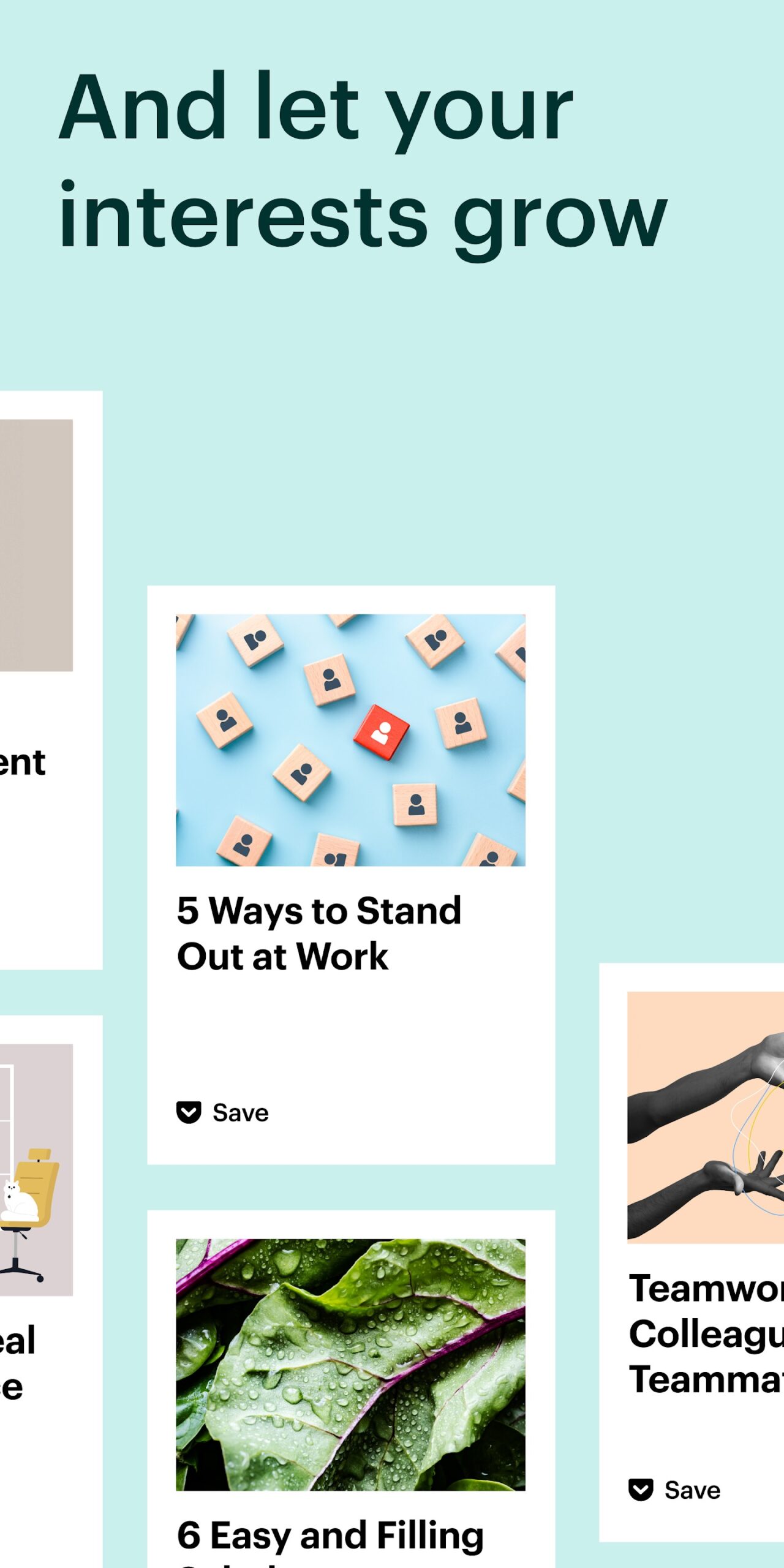 You may also like: 10 Best offline apps for long flights (Android & iOS)
Gadgets 360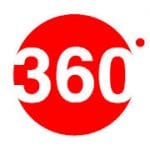 We told you about the speed of technological progress. Smartphones, tablets, laptops, and more are produced regularly by different companies, and you may miss a great gadget by accident.
The Gadgets 360 app is the best way to be one of the first to learn about new gadgets and devices from around the world. It collects and publishes complete product reviews, expert opinions, analysis, and much more.
Gadgets 360 also allows you to read the latest technology news about events taking place around the world. Complete reviews may also include video content, but they rarely appear as these are mostly exclusive.
If you are really interested in the topic of gadgets, you don't have to be a programmer or work in IT at all. Gadgets 360 allows even the most ordinary users to get all the information they need about smartphone models and other techniques.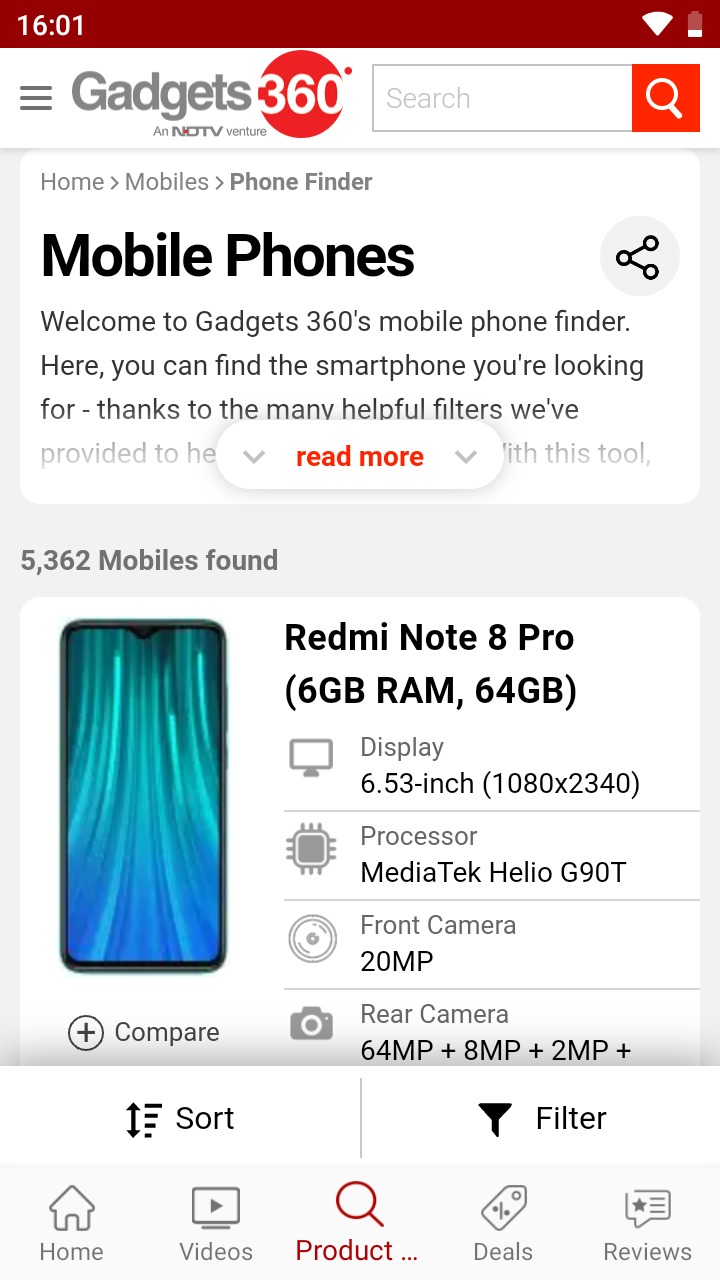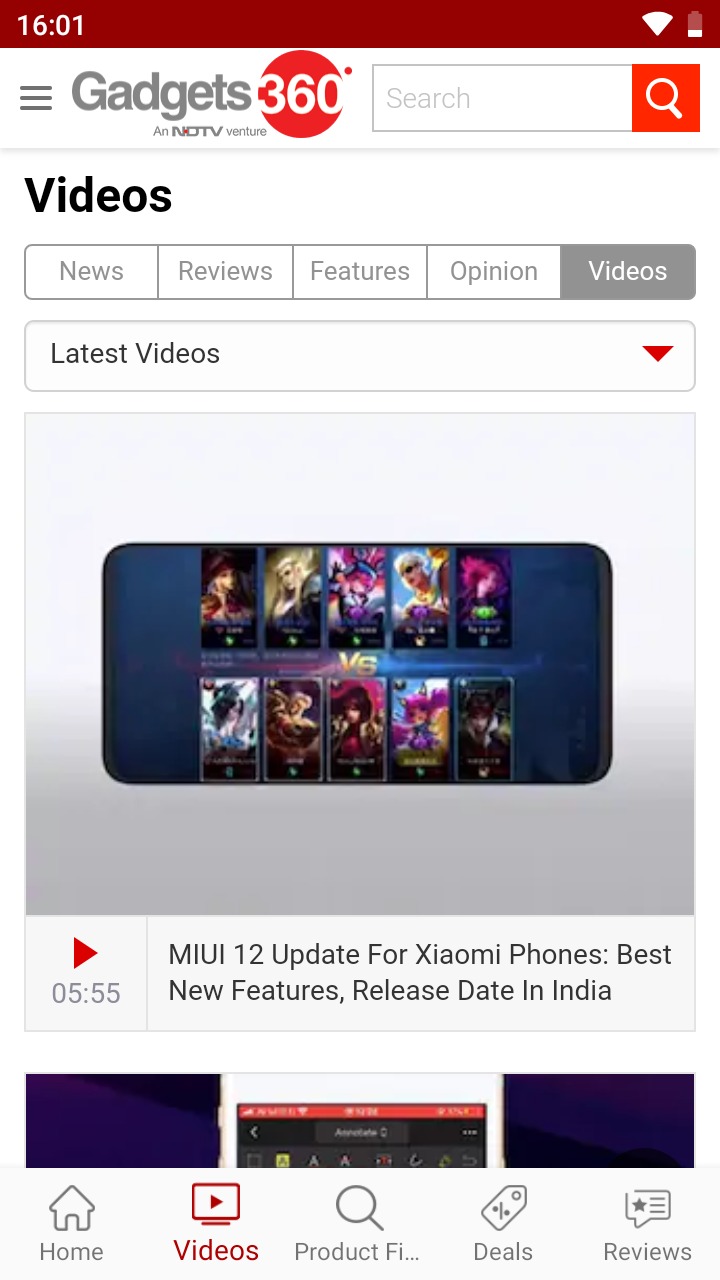 Users who are interested in new technologies and don't want to miss anything will really be happy with the applications they find. You can read them in the morning with a cup of coffee, on the way to work or in your spare time.
Those geeks who can't imagine their life without IT and something new will appreciate at least a few of the services presented to you. Subject-specific news apps are very handy for those who are fully immersed and hungry for details.
Feedback, new and recent developments, presentations, updates, and more – all in your smartphone. We think we've been able to help you find the right service to immerse yourself in the world of modern technology.