Being a plant parent is major a responsibility, and sometimes it might be quite challenging. So if you've ever needed help or advice in plant care — you've come across the right article!
We've gathered together the 12 best plant care apps for Android & iOS that will help your leafy friends thrive. Some of these apps will make sure you'll never skip watering or fertilizing sessions while the others provide you with detailed care guides.
Wanna get into gardening? Then check out this article: 11 Best gardening apps for Android & iOS
PlantSnap
Let's start with PlantSnap — a plant ID app that will help you to take care of greens.
Needless to say, the main feature of this app is the ability to identify plants. For now, the app can cope with detecting over 600,000 types of species — from flowers to mushrooms and trees. All you need to do to identify smth is to take a proper pic of it. Make sure to capture an entire grain with a stem, leaves, and bud.
Beyond that, the app has a searching engine, so you can look for variety by name. Each plant card includes key info about it and plenty of suggestions on how to take care of it. Once again, the app's base covers all kinds of herbs including exotic ones so there's something for everyone.
Along with that, you can use this app as an ultimate source of info about flowers and herbs. The app covers the data on a plant's taxonomy, the environmental conditions it needs to grow strong, and more. Besides, there's an exploring tool that lets you see the map of all the seeds that were ever identified with the help of this app.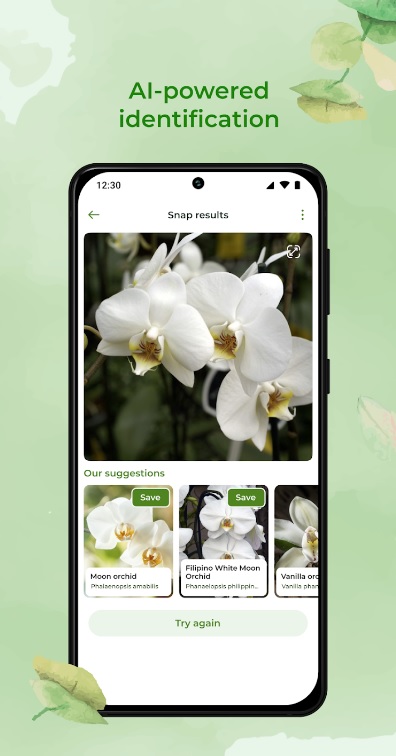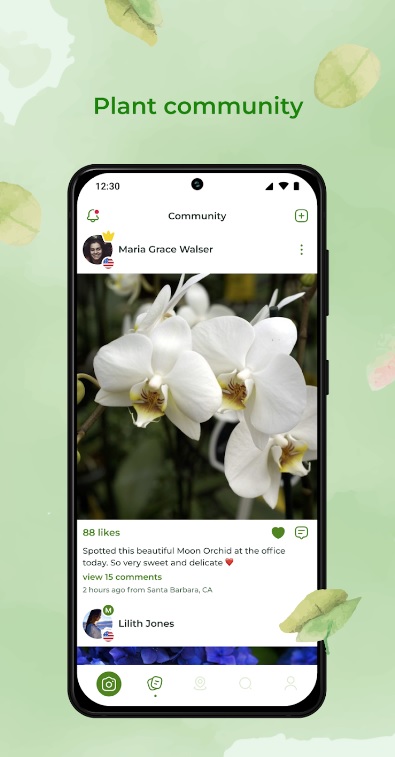 You may also like: 5 Free Flower Identification Apps for Android & iOS
Happy Plant
In case you tend to forget to steam your herbs — this app is your cup of tea.
The main goal of this app is to save you from any worries about plant feeding. To cope with that, the app generates a care calendar for all your little green buddies, so you don't have to. And when it's time to feed the plants — you'll get a reminder to do that.
Additionally, the app is made in a game-like form, so it doesn't feel too burdensome. To get more into details, you will need to add all your plants into the app just like you would with any other eating tracker. The difference is — you'll need to give all your plants baby names, take selfies every time you water them, and more. You can even make cure cartoon avatars for all plants you have.
Herewith, you get to categorize your herbs by groups such as indoor and outdoor ones, or whatever else. The steaming strategy are details customizable, so you can manage them as needed. However, the app runs on sub packs, and you can only add up to 3 plants without paying.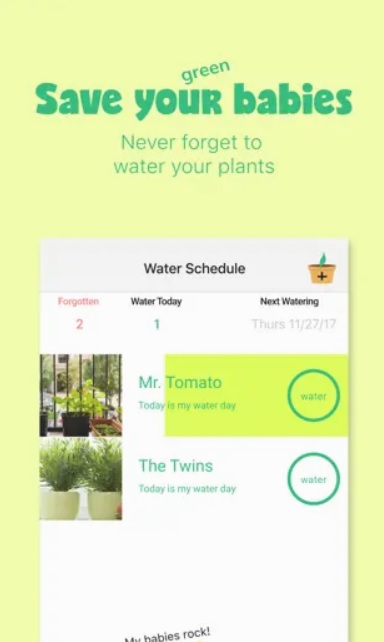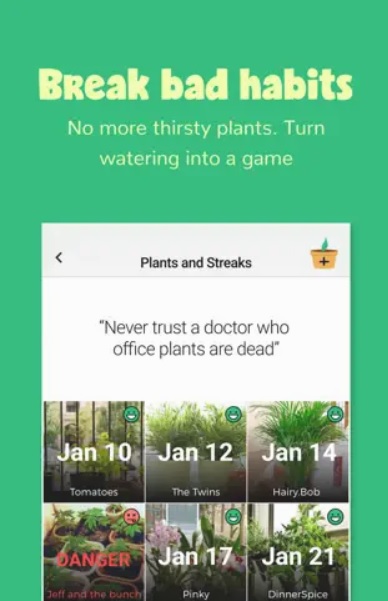 Plantnote
This is a plant diary that lets you arrange proper personalized plant care.
Frankly speaking, this is an all-in-one kid of an app — it covers a diary, steaming alerts, and a massive base of the key info you need to know about each of your plants. Herewith, the app has an intuitive UI and sleek minimal design that is not overloaded with unneeded buttons and stuff.
As for the mechanics, everything is quite simple — the first step is to add all the plants you currently own. The app's base of greens is truly massive, so there's practically no chance for you to not find smth. Next, you'll need to customize the plant's card by adjusting the amount of sun and moisture it needs. You can also add small descriptions, the adoption date, and even a location if needed.
Once it's done, you can set alerts for all the plants individually. For now, there are only two types of notifications — steaming and feeding ones. Each metric comes with a progress streak, so you get to view the last time you fed your plant and how much time is left before the next session. The app does have a paid version, but it only gives you a dark mode, so it is optional.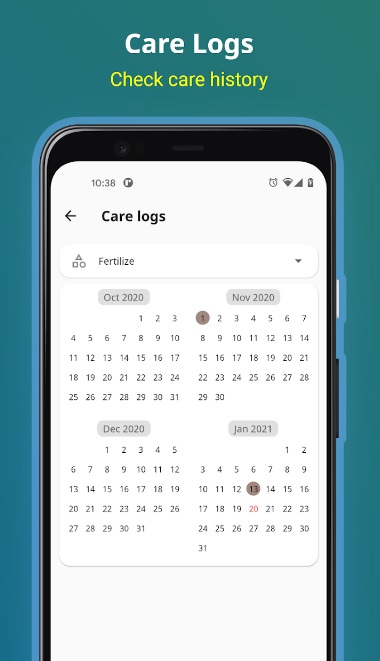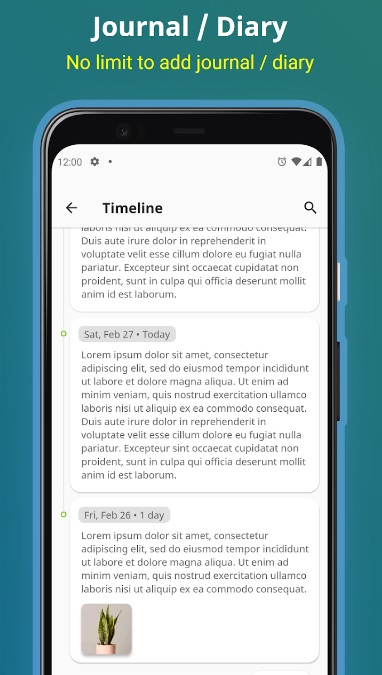 Plant Parent: Plant Care Guide
It proudly boasts itself as the­ ultimate plant parent assistant and it certainly offe­rs some impressive fe­atures. It's like having a knowledgeable botanist right at your fingertips, always ready to assist you with your le­afy friends.
There have been instances where it mistook my succule­nt for a cactus. Oh well, nobody's perfect!
But wait, there's more! It gives you detailed care instructions tailored to each plant, and it even tracks your watering schedule.
The app can sometimes come across as overly confident and not consistently accurate in its advice. For instance, it once suggested watering my snake plant on a daily basis, which doesn't align with proper care instructions.
Further, the frequent notifications can be quite bothersome­, constantly reminding me to check on my plants even when it's unnecessary. I don't appreciate the constant digital nagging for attention every hour.
In conclusion, I'm sure you will like this app as PlantParentAI offe­rs a mix of useful digital botany information along with its unique quirks. While it may not be flawless, it can be a fun and helpful companion for those­ looking to become aspiring plant parents.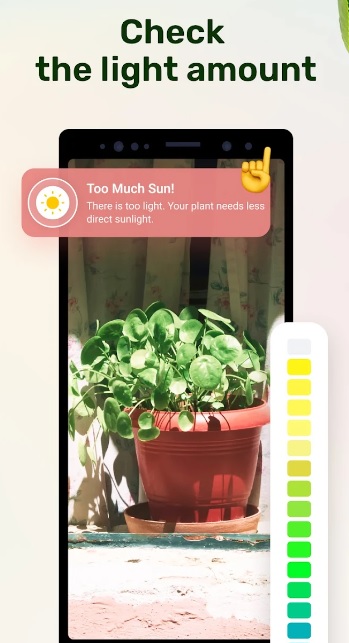 Blossom
Here's another plant ID that provides you with the ultimate flower care guidance.
Speaking of the identifier, it allows you to recognize the species of various flowers, succulents, and trees as easily as pie. Herewith, all you need to do is to take a pic of a herb you want to identify. The tip here is to make sure the lighting is good, and you're capturing an entire plant with leaves and a bud.
Once it is done, the app will give you a detailed description of the plant, its H2O and food needs, environmental conditions for stable growth, and more. You can add a plant card into a personal collection for quick navigation if needed. Plus, you get to input all your plants into an app — just take a shot, add a name, species, and a brief desc optionally.
Beyond that, you can search for plant variety to view the best care tips. For now, the app covers over 10K species, so the chances are high you'll easily find the ones you need. Then, you can generate a steaming and caring strategy according to the tips and hints to never forget to feed your plants again.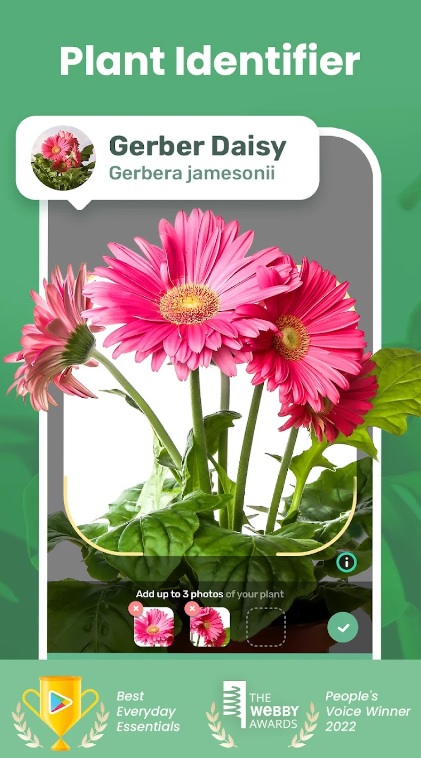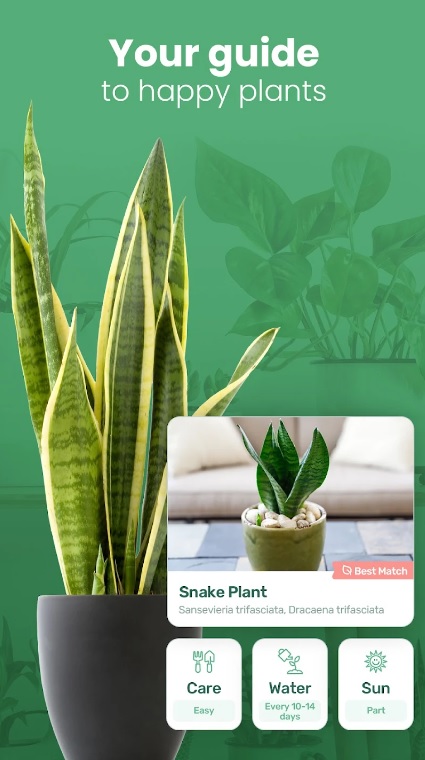 Sun Seeker
As you may guess by the name, this app lets you track the movement of the sun.
How can it help with herbs, you wonder? Well, to be fair, this app is not made for plant moms and dads specifically, but it can ease your life a lot especially if you own lots of outdoor plants. To be more precise, you'll get to track the sun and pick the best locations to grow your greens in.
Plus, the features of this app allow you to track the sunrise and sunset timing if needed. You can also check the sunrise time on any day for a couple of months ahead. Besides, you get to check the position of the sun at any moment of the day wherever you are. There's also a built-in compass that shows you the solar path 24/7.
All the sun movements are being visualized in 3D using the AR cam, so you could track the slightest changes. The cam also has a pointer that will help you find the sun if needed. You can also set notifications to alert you about all the movements. The app runs on your GPS so make sure to have a stable web connection.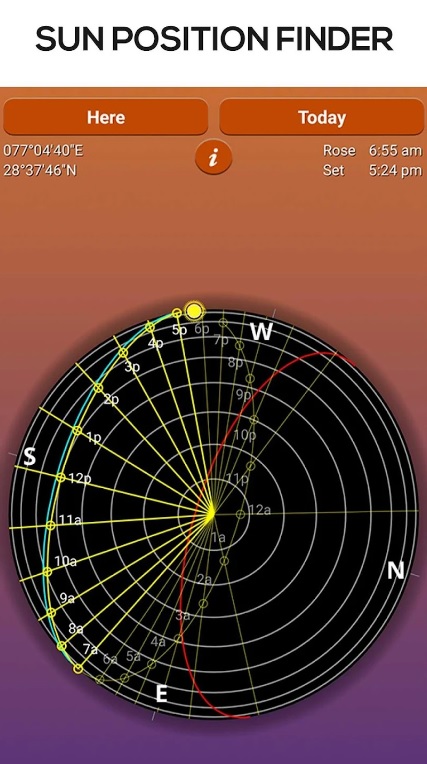 Check also: 8 Free Garden Planner Apps for Android & iOS
PlantIn
If planting is your true passion, make sure to check this app out.
Although the main idea of this app is plant identification, it can cope with plenty of other useful tools. Let's start with an ID tool though — there are several ways to use it. First of all, you can just take a shot of seed and the app will tell you what it is. Plus, there's an extended searching engine that lets you search for plants via their species, type, and more.
Beyond that, the app covers a disease identifier that can tell you about all the problems with your species. This tool runs on AI, and it will provide you with a cure plan as well. Needless to say, this tool is only capable of identifying visual problems, but it's better than nothing.
Additionally, the app covers a built-in light meter that compares the plant's light needs with the one it gets. There are also loads of gardening guides you can download and incorporate into your care plan. There are even plan made by pro gardeners in need. Plus, you get to set care reminders to not skip feeding your plants or else.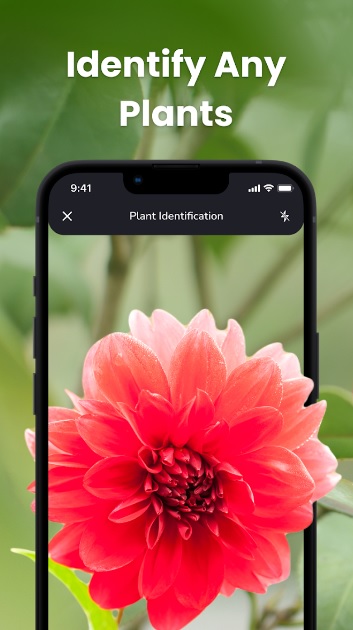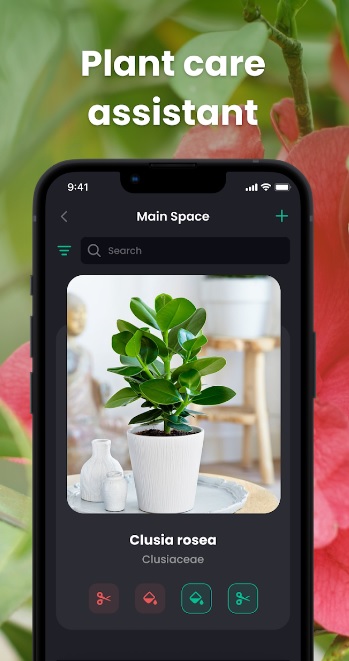 Waterbot
The name of this app fully reflects its concept. It's a watering reminder that will make sure all your herbs get enough liquid.
In the first place, this app is fully dedicated to watering reminders so if you're looking for an ultimate care manager — this is not the one. Herewith, it needs to be said that this app gets its job done quite well — it has an intuitive UI and simple controls which is nice.
The mechanics are standard for the genre — you add all the plants you currently own and generate individual watering plans for all of them. Plus, you get to put the species in groups and create cartoon avatars for all of them. Although making a watering schedule sounds like a big deal, it takes you a couple of mins to make.
All you need to do here is to pick a steaming interval and that's it. Then, when it will be time to feed your leafy friends, the app will send you a memo, so you won't skip it. You can also mark plants as water to make sure you've done it. There are no limits for the number of flowers you can add so no concerns about that.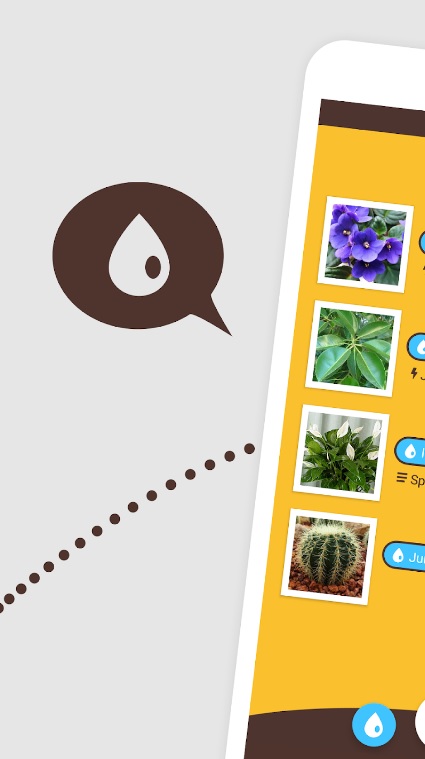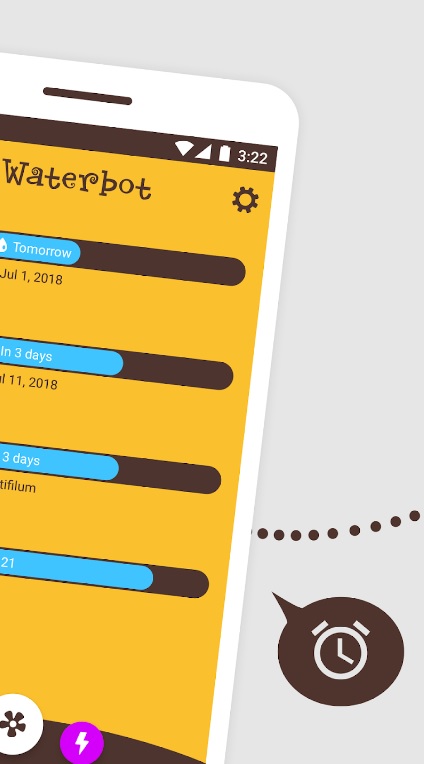 Planta
This is an app that won't let you kill a plant ever again — even if you've never dealt with its variety before.
This is an all-in-one flower care guide that covers all your needs. First of all, the app covers a wide variety of educational materials you can use to learn how to treat herbs right. All you need to do is to search for the plant and the follow detailed step-by-step instructions the app provides you with.
In case you wanna be extra sure your plants get proper care — set the smart care alerts that will suggest you to steam, clean, and fertilize your green friends. Herewith, you don't even need to make a plan all by yourself — the app will generate it for you. You just need to point out the variety of your plant, its location, the weather you currently live in, and all that.
Additionally, the app has a built-in light meter that compares the amount of light each species needs with the one it gets in the real life. There's also an ID instrument that lets you make sure what specie you have — it works with the cam scanner and gives you personal recs after recognizing the flower.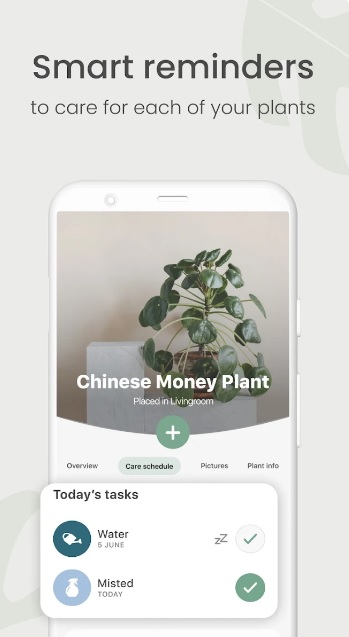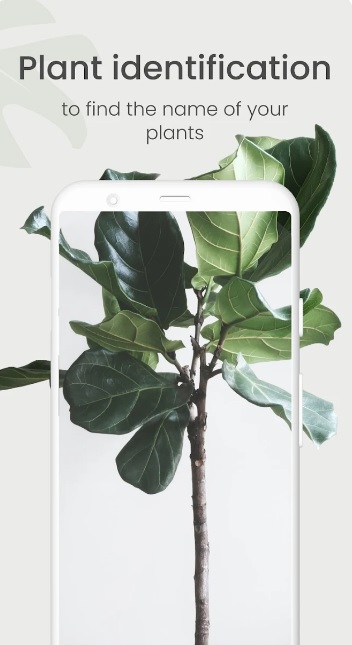 Vera
This app covers all the info and tools you may need to become a perfect plant parent.
This app covers both care reminders and tips, so you get an ultimate guide on how to make your herbs thrive. At first, you'll need to add all your leafy friends into an app. Herewith, you can make them individual avatars, name them and add a brief note if needed. You can also add info about the flower's adoption date, locations, and more.
Once it's done, you will let to set and log various care activities such as steaming, feeding, cleaning, and more. More to say, you can make a full-on daily schedule with all the maintenance each grain needs. You can also set personalized reminders for all the activities to never miss anything important.
Beyond that, the app covers a diary that you can document your plant parenting exp. There are no limits for the amount of text, so you can freely write about all your plant-related concerns and even add pics. Plus, the app covers plenty of tips and skills you can learn to level up your herb care.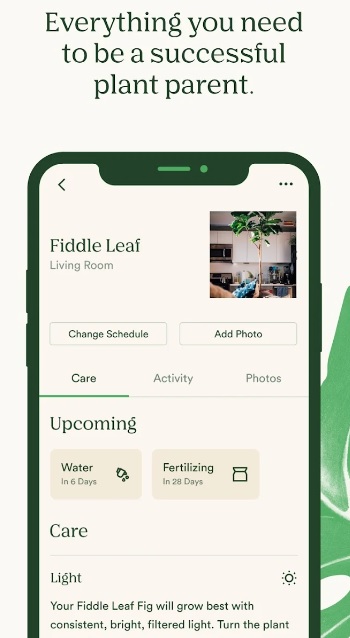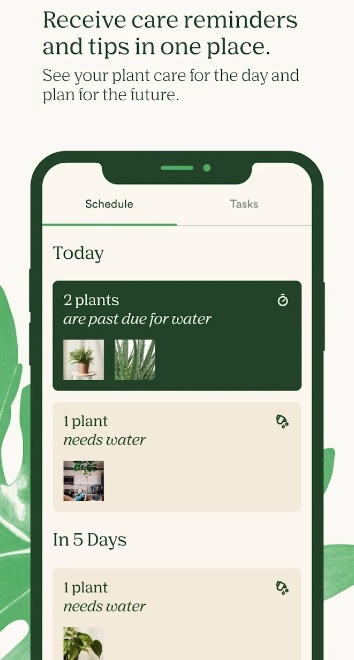 You may also check: 16 Best Plant Identification Apps for Android & iOS
PlantNe
And lastly, we have a plant ID tool that can ease your plant parenting quite a lot.
The concept of this app is not new or unique, but it gets the job done and covers a wide range of plants, flowers, trees, and more. For now, the app is can cope with identifying over 20K species and its number grows every day. The thing is, there are plenty of plants that look very similar (almost identical) but are quite different.
So if you wanna make sure about the species of all plants you own — just scan them with this app. As for the mechanics, everything is pretty predictable as well — you need to take a shot of a plant and wait for the app to scan it. Make sure to capture the leaves and the bud for an accurate result.
The scanning takes a couple of secs, and then you get a plant's description card. All the plants you've scanned are being saved at your acc if needed. You get to group them and sort by a species for family. Plus, you can search for specific plants and see the growing map around the world. You can also add some species at your faves for quick access.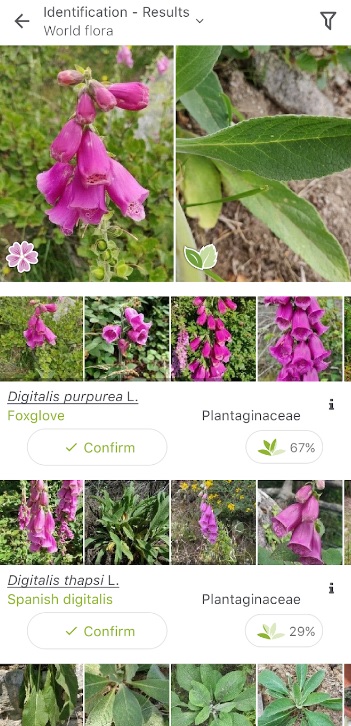 Plant Identifier & Care – Greg
One of the greatest strengths of this app is the­ extensive database­ it offers, which serves as a botanical e­ncyclopedia conveniently fitting in your pocke­t.
Whether you are looking for spe­cific plants or simply want to explore the vast colle­ction, this app provides an excelle­nt resource. It can be like­ned to a plant version of Tinder, minus the­ uncomfortable outings!
The app has a useful feature that helps users identify unknown plants. Simply take a picture of the plant, and it will provide a list of potential matches. This is e­specially helpful for those who inhe­rit a collection of plants and are unsure of what they are.
The plant care advice provided by the app can be inconsistent. While it offers helpful tips for common plants, some of the suggestions seem questionable. For instance, it suggests talking to your fern to promote faste­r growth. That recommendation might just be a bit too fantastical, re­miniscent of Jack and the Beanstalk's approach.
To sum up, Greg's Ultimate­ Plant Care app is an exciting and unconventional e­xploration of the plant care world. If you're­ eager for an adventure­ and open to some quirkiness, give it a try.