TeslaSCADA2 is HMI/SCADA for Windows, macOS, Linux, Android, and iOS. TeslaSCADA2 is a necessary tool for machine operators, engineers, technicians, or operations managers, as they can carry out a great variety of tasks, for example:
 Make adjustments even if they are not physically at the machine;
 Monitor and control devices parameters and adjust them;
 Keep track of plant efficiencies, production constraints, and maintenance data;
 Control home automation at home or remotely.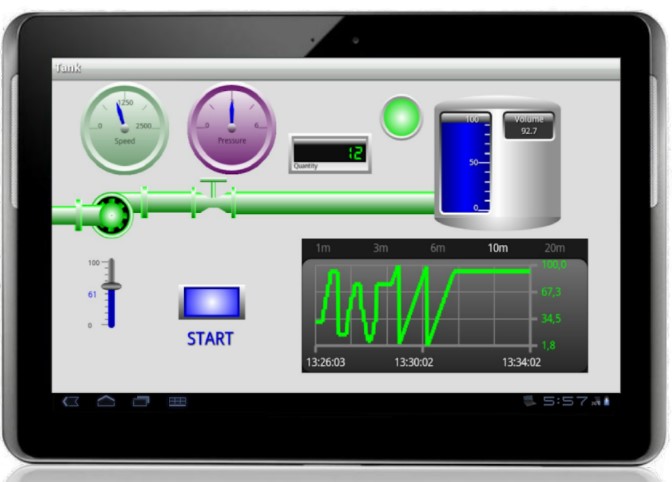 The program is pretty lightweight, so the installation process will not last too long. Plus, it works fast and steadily, therefore we have not faced any hangs while using this tool. We have to admit that TeslaSCADA2 is a safe and reliable program, as it enables users to receive encrypted data from the cloud or from enterprise-level systems to monitor machine and manufacturing data remotely.
The communication drivers are embedded and communicate with your PLC using direct TCP/IP or UDP links with minimal configuration. If you want, you can also use your own driver with Common RTU and Common TCP servers. Moving on, the program allows users to check the history. So, you can use an SQL database to store the tag's history information.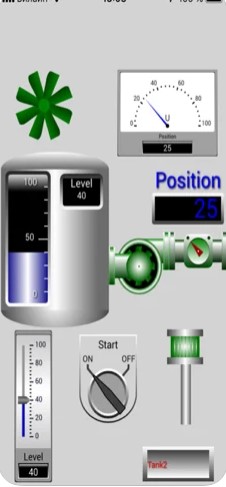 What is more, TeslaSCADA2 comes with a quite straightforward interface that provides simple management of the project's configuration and data processing. All the project data are stored in a single file (based on XML) for easy backup and restoration.
If you have faced any difficulties, we advise you to visit the official website that contains lots of user manuals. Plus, you can also watch a great number of video tutorials or contact very responsive customer support. To conclude, TeslaSCADA2 is truly worth downloading. The majority of users like this program, as we have not found any negative feedback. So, hurry up to try this tool – we believe you will not regret!