Would you like to feel like a real ninja or karate fighter?
Ultimate Karate Chop Challenge is a fascinating classic arcade game that will test your reaction speed and quick thinking. Throughout the game, you will have to dodge all sorts of obstacles and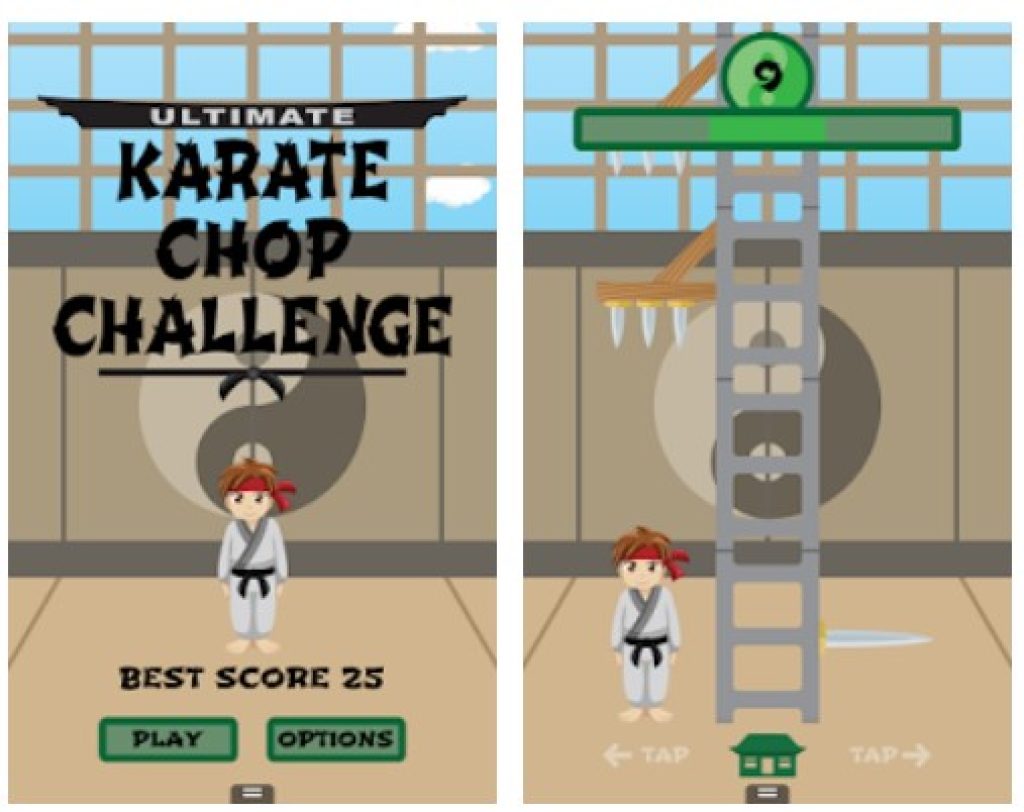 During the game, you control the speed of your karate player, so it is very easy to get trapped and rush, and this is the moment when you can easily make a mistake. The second option is to move very slowly, but then you will spend too much time to achieve a great result.
And most importantly you have a time timer, that is, the time is limited, sooner or later it will end and you will lose, so the faster you press the buttons, the more time you have left.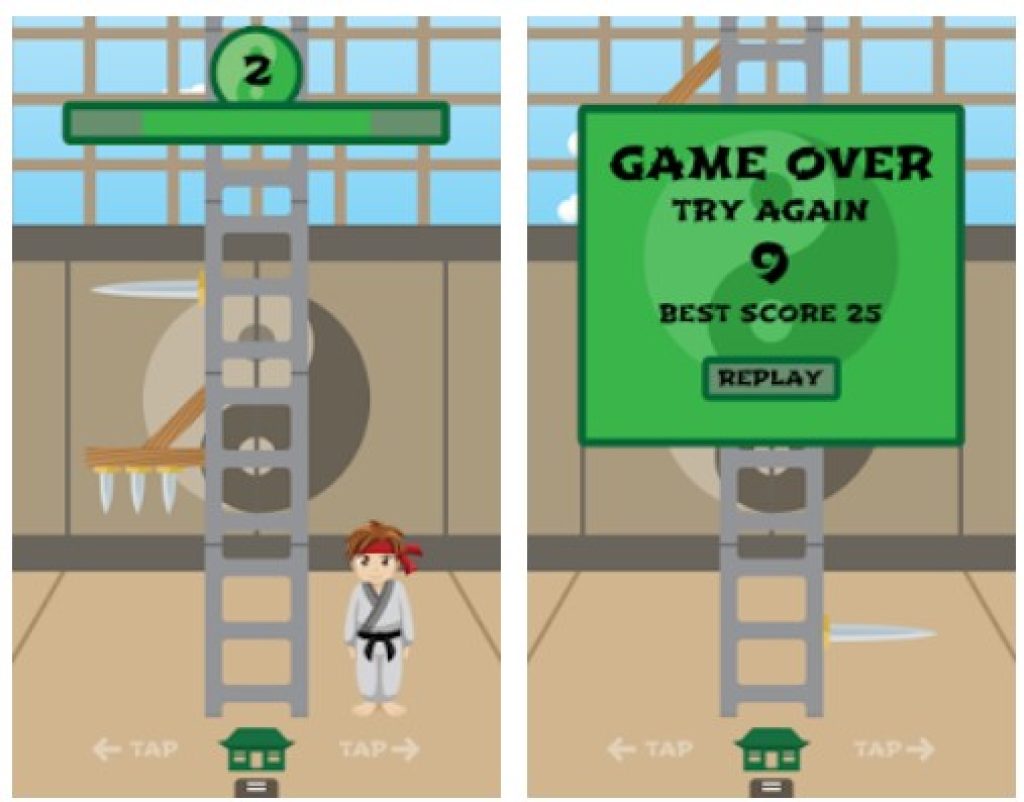 Sooner or later you will reach the limit and then you will want to try again to break the current record, but it will not be so easy – that is the essence of this game.
It is ideal when you move not too fast and not too slow and have an exceptional amount of fun.
This game is not about records, it's more about stamina and reaction speed, and the less you think about the move, the better. Let your reflexes move for you. And then you'll get twice as much fun from the game.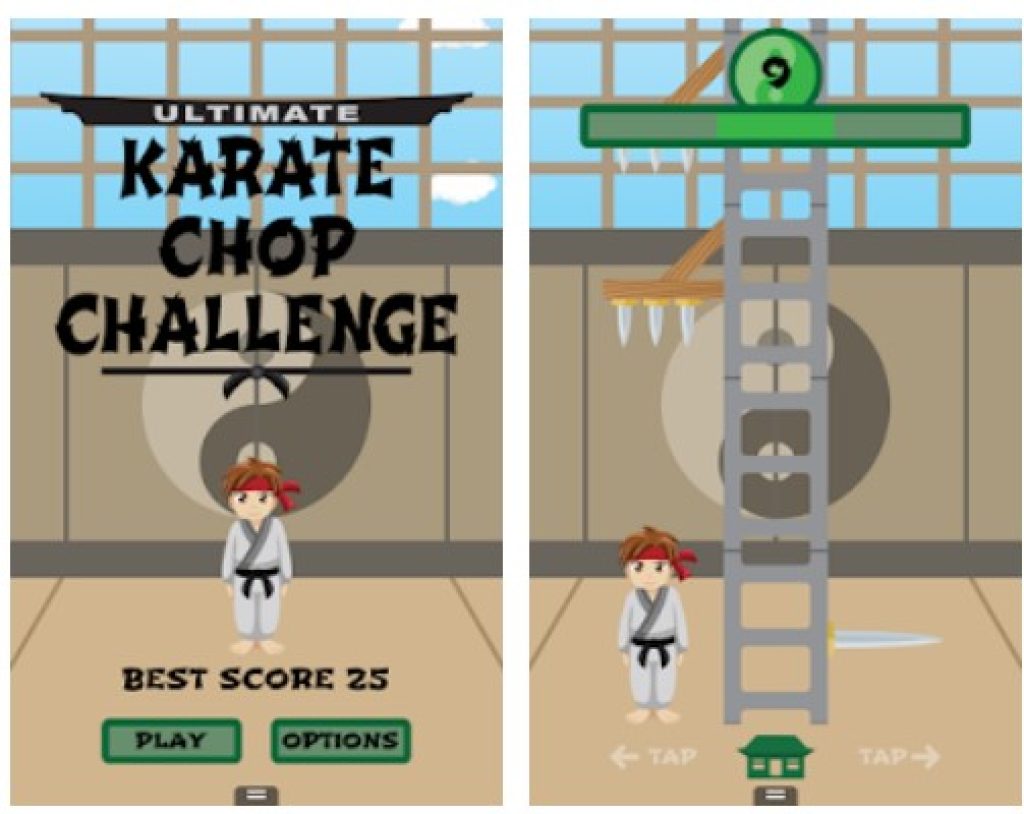 At the beginning of the game, we are greeted by the main character and then we can choose either to go straight to the game or go into the settings – remove the sound or leave.
The application is completely free so everyone should try to play the game.
The game has a rather unpretentious soundtrack and pleasant gameplay, so it is easy to get into a good mood and relax after a hard day.