Here we have a captivating game where you can challenge yourself as the real Sherlock and become the new detective of the 21st century. In the main menu on loading, you can select the desired level of difficulty, ranging from the easiest to the incredibly interesting and complex investigation.

You may also like: 9 Free police games for Android & iOS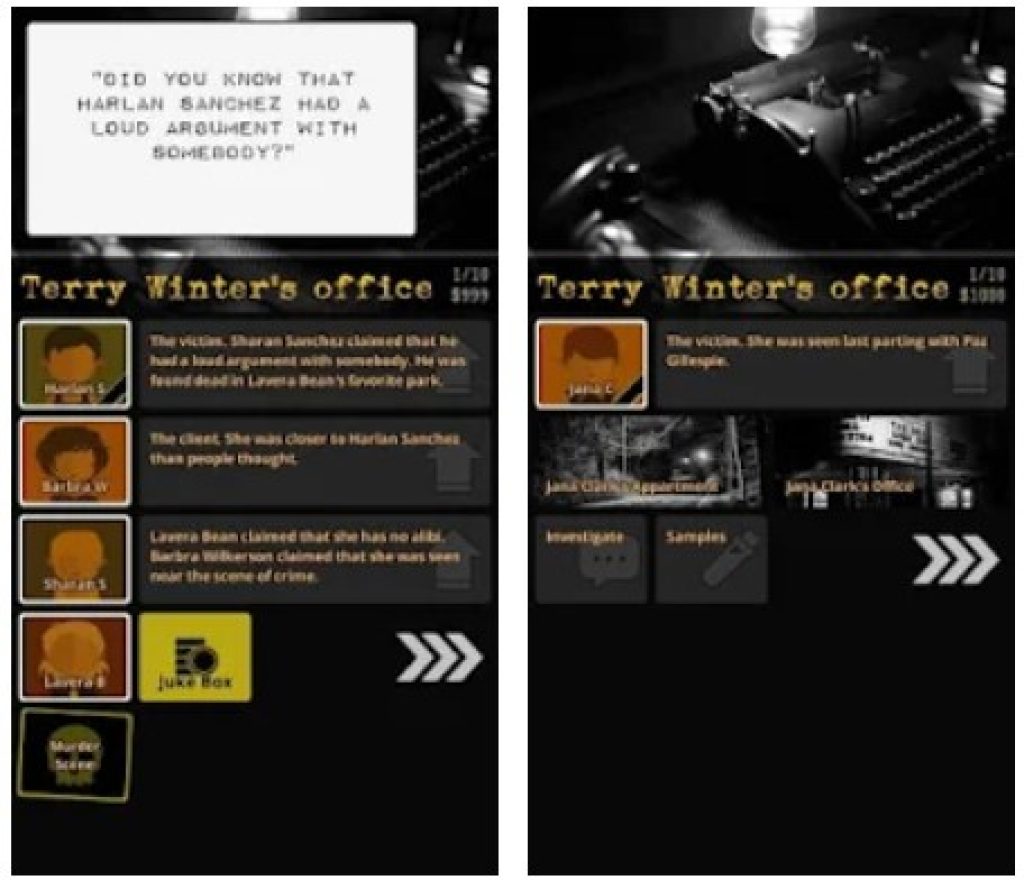 Your main character always has a limited number of actions and resources at his disposal, so choose wisely. You need to figure out the killer based on certain clues and point him out.
The pleasant black color scheme with splashes of yellow creates a pleasant, slightly tense atmosphere that is conducive to solving criminal problems.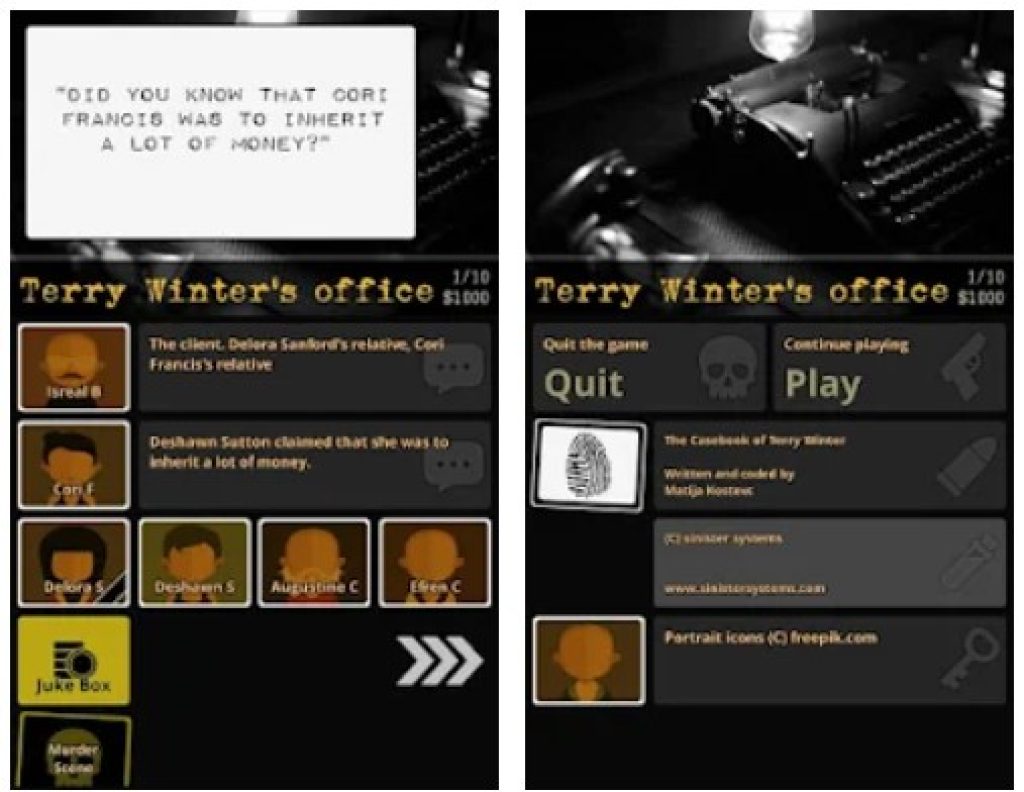 You may also like: 13 Best high graphic games for Android & iOS

The most interesting feature of the app is that each time you access a new story, which is periodically updated. This means that every time you enter the application, you will not know what kind of crime has been committed here.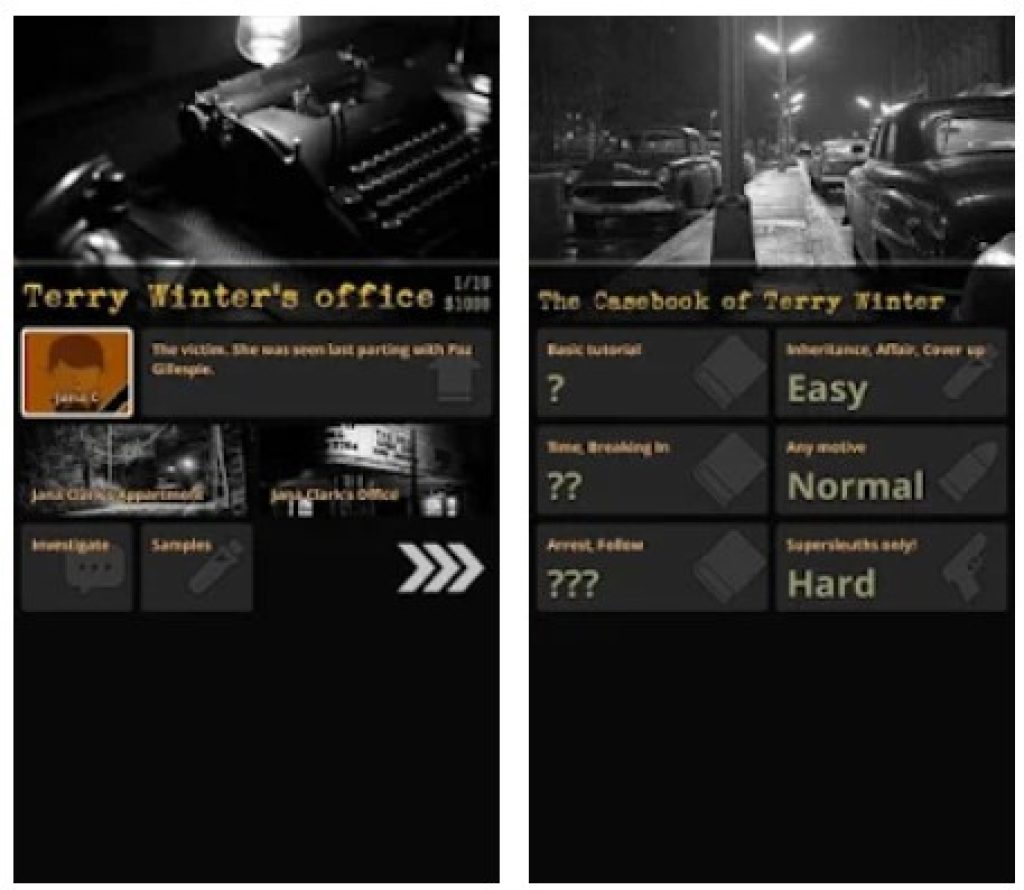 The app is well optimized and built on the fast Unity engine. The developers are constantly cleaning up bugs and optimizing the game.
This app is an unusual game that is great for evening relaxation after work. The developers keep the app running and add new scenarios, so every time you enter the game there will be a new scenario and a new story.

You may also like: 21 Free Puzzle Game Apps for Android & iOS