Do you like dynamic games, action, and puzzlements? Then the game Akihabara – Feel the Rhythm will definitely suit you!  Akihabara-Feel the Rhythm game is a unique combination of intense rhythm, speed, and puzzles in the city of Tokyo! This game is especially suitable for fans of action games and puzzles.
By the way, when you're done with this game, you can explore more anime games on a special list.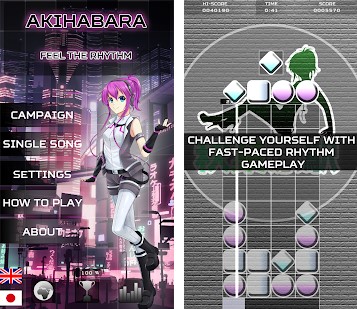 Akihabara is a unique combination of intense rhythm and the fast-paced puzzle in the Electric City of Tokyo!
Here's what you need to do: accept the challenge, put in the appropriate shapes to the 15 original sounds and levels and that's it! And also earn achievements in more than 15 levels in various game modes and track your rating in the game. But don't let others reach the top – that's the end of the game!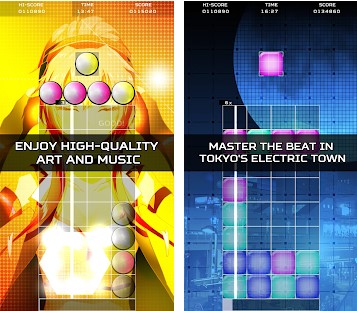 You are able to reach the top of the Leaderboard, become a real leader of the game in the Electric City of Tokyo! Do you wondering you can handle the rhythm of Akihabara?
By the way, check out the beautiful design of the games – while you'll be collecting the puzzles, the background will be changing with a new beautiful image each time. Of course, all the images are styled in the anime style.
We also recommend trying anime fighting game apps if you like Akihabara.
What makes this game so special? In this game, you can enjoy awesome music graphics and sounds. This game is suitable for Android and iOS users. The game is designed for both adults and children with a limit of 10+.