Looking for the best places for pansexual people to find love? Then keep reading this article!
There are plenty of pansexual dating apps for Android & iOS that provide you with a safe and respectful experience. These are inclusive apps for all kinds of LGBTQ+ people—from pansexual and bisexual to queer.
You'll get to point out your sexual and gender identity along with pronouns, so there won't be any misunderstandings. Plus, you'll get to find any kind of relationship, even polyamorous ones.
We've gathered together the 8 best apps in that category you may try. Have a look!
Taimi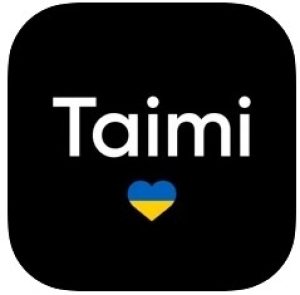 Let's start with one of the most well-known LGBTQ+ dating apps on the market.
This is an inclusive dating community with over 15 million active users. Regardless of what side of the rainbow you're on—this app has you covered. It's a safe space for all the open-minded people willing to find love online. The concept is quite classic—you'll need to swipe the ads, and if there's a match—you'll be able to text each other.
There's a built-in chat, so you won't need to share your private number. The chat lets you exchange texts, audio, vids, pics, and all that. You may also start live streams to attract potential partners. As for the profile filling, feel free to write whatever you feel is needed. Just don't forget to mention your orientation and add a few pics.
In case you're worried about someone getting into your phone, you may put extra pin protection on the app. The same goes for face recognition and a fingerprint. As always, the app uses your GPS data to find real people nearby, but you get to regulate the searching radius as required, or fully turn it off. The app comes with paid sub packs, that give you access to exclusive ad boosters, and all that.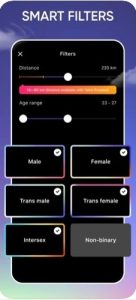 You may also like: Best 6 Free Dating Apps
Feeld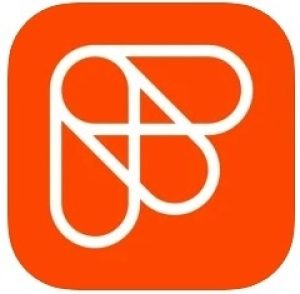 Next, we have an app that lets you find any partner needed.
The app covers over 20 sexual and gender identities that you can point out on your profile and use as a filtering option. According to the stats, 45% of the app's audience identify as non-hetero. Along with singles, there are also plenty of polyamorous couples looking for partners. In other words, whoever you're looking for—this app will help you find it.
Speaking of the mechanics, it's pretty standard—you swipe the ads, match, chat, go on the date, and find your lifetime partner (or not, whatever you require really). The main credo of this app is to be open, respect boundaries, and enjoy your time in this safe dating space. The app comes with a full-on chat that lets you exchange SMS, audio messages, vids, and more.
The app will use your location to search for nearby singles, but your data won't be visible to anyone. You'll also get to regulate searching g radius or pick another country if required. There's also a paid version of this app that allows you to see who liked you, add private pis for your matches, and more.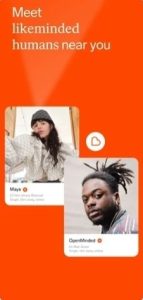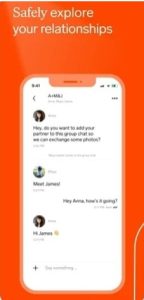 Lex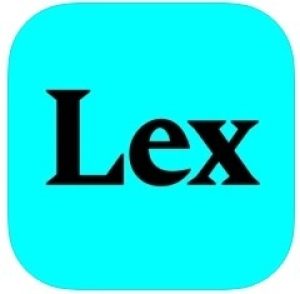 It's a dating app for open-minded people that will help you find the perfect partner.
This app is being perfectly clear on its inclusive policy, so it's a safe place to look for pansexual, bisexual, or queer partners. You can be 100% sure you won't find get any hate speech, and your boundaries will be respected here. Plus, the app comes with a unique concept—it lets you find partners based on text and not the pretty face only.
This whole concept is pretty much inspired by old-school dating ads that you could see in the newspapers years ago. Thus, you won't get to swipe numerous selfie ads—you'll be swiping text ones. Such fragments of text are not long and are usually dedicated to the person's wants.
You'll just need to write a couple of words about yourself and what kind of partners you're looking for. And even if you think you're not good at writing, don't worry—there are not so many professional authors in this app (or is it?). Of course, you'll get to add pics too, but you'll have to judge people by their thoughts first.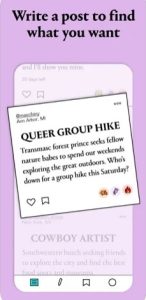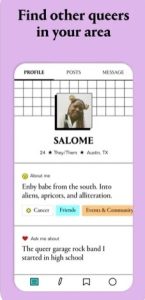 SURGE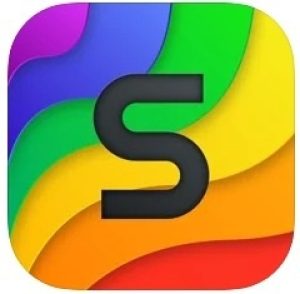 If you're a fan of Tinder, but want something more queer directed—this one is for you.
The whole mechanics is the same as Tinder—the swiping, the power messages, and all that. The registration won't take long, you can do it via your FB account. As for the profile filling, just write a little about yourself and your wants, and don't forget to mention your sexuality and identification (if needed). You may rather add pics from the gallery or load ones for IG.
Once it's done, you can start swiping through matches and picking the ones you feel attracted to. It needs to be said, if you're using a free version of this app, the number of matches will be limited. You'll get to connect to all the matches via chat that supports text, audio, and video messages along with pics.
The paid pack will also give you the ability to view the people who've liked you and load private pics that are only visible to the matches. You may also use a searching engine with filters to look for someone specific. The best thing is that even the free version doesn't have ads, so nothing would distract you from looking for a partner.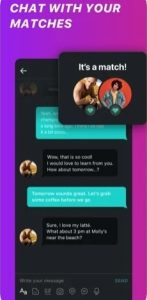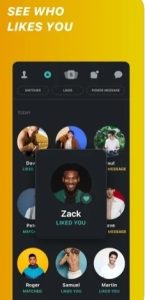 Check also: 11 Best Canada Dating Apps (Android & iOS)
Grindr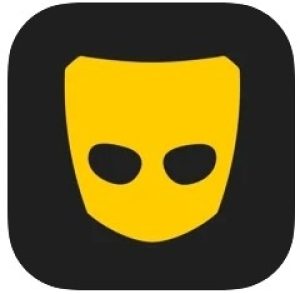 Even though the reputation of this app comes before it—don't' rush to judge!
So, do you really need an individual app for a male audience one? Why not? Just put "bi" in your profile, and you're ready to go. As you may have heard, this app is the place where you meet experienced men, and it's the most popular app for gay dating in general. And, considering the fact that most people use one dating app only, why won't you try to find love in this one?
This app has a wide audience, and there are plenty of men online 24/7 waiting for you. According to the stats, it's more than possible to find a date within an hour here, which is quite impressive. As always, the ads will e based on your location, but feel free to regulate the radius. You may also change the town or country n case of traveling or moving away.
Plus, the majority of users in this app are clear with their intentions, so you'll know exactly what to expect. While swiping through the ads, you'll get to add profiles at your faves or message them straight away. And if you'll run into an account that breaks the community rules—make sure to block it.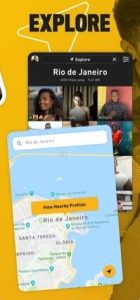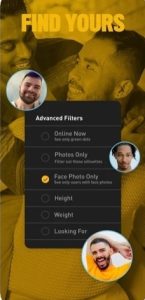 HER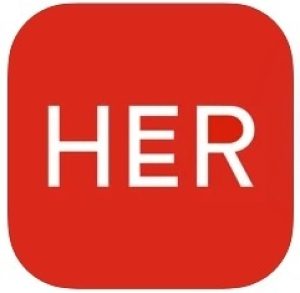 Remember the point of getting an individual app for a male audience? Well, it works with women as well!
It's one of the most-used apps for LGBTQ women on the market, and there are no reasons not to try it. At least give it a chance, it really worth it. In this app, users respect your boundaries and, are open about their wants and desires, so you'll feel safe here. The app is quite young, it has 4 million active users, but it's growing quickly.
Beyond that, the app lets you find local queer events and join if needed. The profile filling is pretty regular—a couple of pics and a small text about yourself, but there's a special place for sexuality and pronouns. The mechanics are standard-you'll need to swipe through the profiles looking for someone you might like.
As always, the app uses your GPS data to find local profiles, and you get to regulate the radius as needed. Herewith, it needs to be said that if you're living in a small town there might be not so many options and the same profiles will repeatedly get into your feed. The paid version will let you filter the offers and see the list of people who've liked your profile.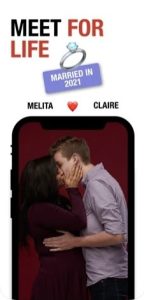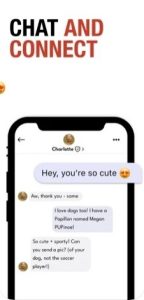 Hinge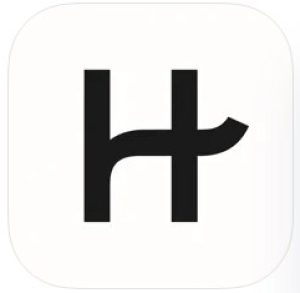 It's a dating service that lets you focus o the personalities of your potential partners.
This is an inclusive app with one main goal—to help you get off dating apps once and for all. Plus, the app has a massive base of LGBTQ users that has been building up for years, so you won't struggle with the lack of options here. The audience of this app keeps growing day by day, so there's always a chance to find someone special.
According to the statistic, the majority of people who use this app went on a second date with their partner. The app runs on smart algorithms that figure out your type (based on your swipes) and filters the ads according to it. Plus, the matches here may not just be likes—you can also comment on someone's profile.
And after you went on a date, the app will ask you how it went and if you would like to go on a second one. The app's profile survey is quite detailed—you'll be asked about your political view, plans, religion, and all that. There's also a special place for you to mark your gender identity and prefs.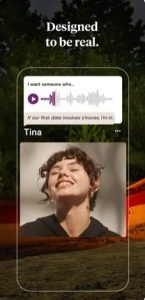 You may also check: 11 Best Love Message Apps for Android & iOS
OkCupid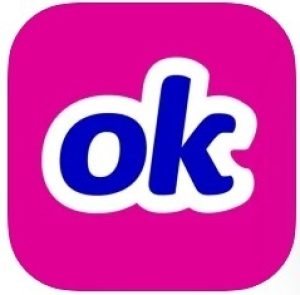 And lastly, we have a dating app that will help you find perfect matches.
This app is an oldie of dating services—it has been around since 2004 and still growing. Can you even imagine how wide its audience is? There are millions and millions of people ready to become your only one! Of course, this is an inclusive app that covers over 20 genders and over 10 sexuality options for you to mark.
There's also a special place in your bio dedicated to a pronoun. Besides, this app gives you smart profile offers based on your thoughts on various topics. You'll be asked about your political views, social topics, thoughts on children, religion, and all that. Thus, you'll get to avoid matches with people you don't share common views and interests with.
You'll also get to point out what kind of relationship you're looking for—marriage, hookup, or maybe a friend. The app comes with a built-in chat where you get to communicate with your matches without sharing your phone number. The chat lets you exchange SMS, audio messages, pics, and make video calls if needed.