Video Mill enables you to display one or several videos or images simultaneously. But all the videos will be played in separate windows. So, let's have a look at why this tool is worth downloading!
First of all, the program is compatible with a great variety of video formats with resolutions up to 720/1080HD (High Definition) and 2160UHD (4K Ultra High-Definition). Plus, it supports audio and common image formats.
Find more player apps click on this list – and watch every video and every image!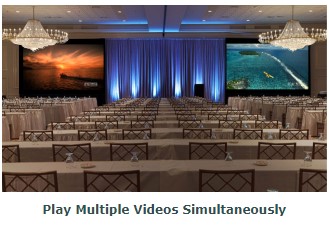 Moving on, Video Mill allows you to adjust the media screen size to shrink or enlarge your videos. Moreover, you can place them wherever you want.
As for the editing features, you can set up lightness, darkness and even apply special effects to videos.
By the way, you can disable audio or add any audio file from your library.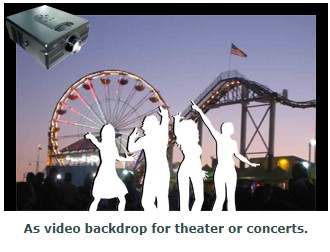 We have to mention that there is nothing difficult in this program. Video Mill boasts a quite convenient interface. So, we can surely say that even novice users will quickly find out how to use it.
Maybe you also want to explore the best VR apps? Get your movie-watching experience to the next level.
To conclude, Video Mill is a perfect solution for concerts and public speaking venues. The majority of users truly like this tool, as we have not found any negative feedback. So, we believe you will not regret!