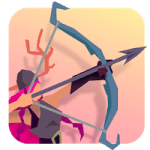 Vikings: An Archer's Journey is an interesting arcade, in which we will run around the world of the dead and send their enemies to the underworld. The game received an original design, nice graphic design in a hand-drawn style, excellent animation and worthy soundtrack.
THE GAMEPLAY
The gameplay is a mixture of a runner, platformer, and action, which is sure to appreciate the fans of all of these genres. Despite the name of the game, inherent rather male characters, in the role of the main character is a girl from the village of Vikings. Generally, the various protagonists are trying to run representatives of otherworldly forces from the world of the living, and in this case, our ward went to the world of the dead to expel all evil.
Where? History is silent about this. Our task — to get on all (well, or most) targets from a bow and not to stumble upon any danger, depriving the life of the main character. Locations here seem to be endless. And they are generated directly during the passage of the game.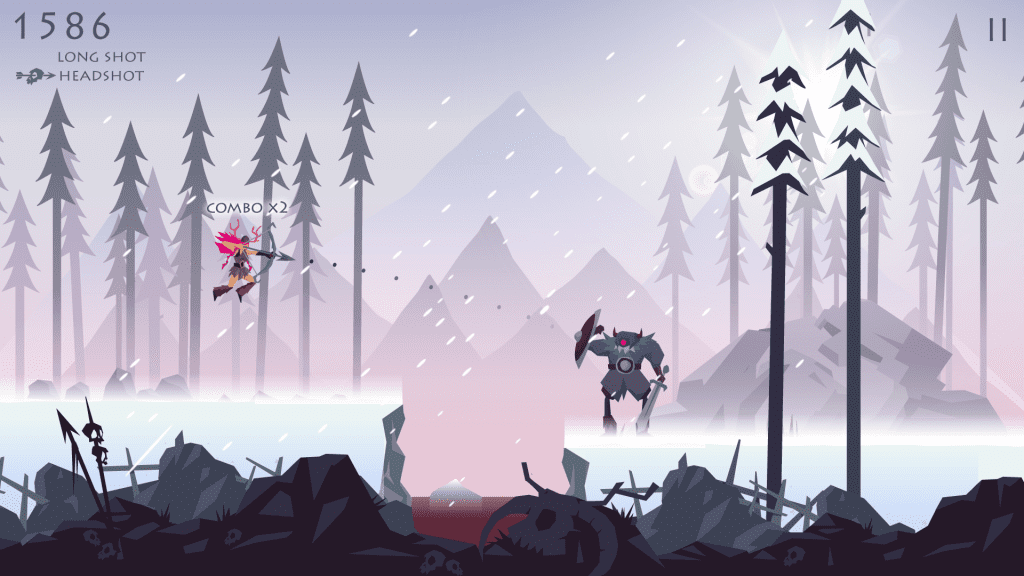 ONLY COURAGE WILL SAVE
In order the gameplay was even more diverse, we are given a variety of tasks, after which the virtual account is replenished by a significant amount. Earned gold can be spent on all kinds of boosters, as well as the ability to resurrect the ward after some fatal mistake. For control, tapes on the right half of the screen and gestures on its left side are responsible. The first cause the ward to jump on low roofs and elevations, as well as jump over sharp spikes. And the second — responsible for aiming and archery. Among other things, Vikings: An Archer's Journey contains 5 different characters which need to be unlocked.
Graphically, the application is executed in a two-dimensional format. The visual style is very beautiful and sustained with Scandinavian motifs. This applies to the color range, snow-covered locations, and clothing of the main character. Against the background is a very pleasant relaxing music tuning for a calm game.
FEATURES OF THE GAME
Interesting design.
Fascinating gameplay.
Good graphics.
Simple operation.
When the dark rises, make a group kill to earn the extra bonus.
Make combos to switch to Fury Mode!
In general, Vikings: An Archer's Journey causes positive emotions. The game is distributed free of charge and does not require mandatory investment.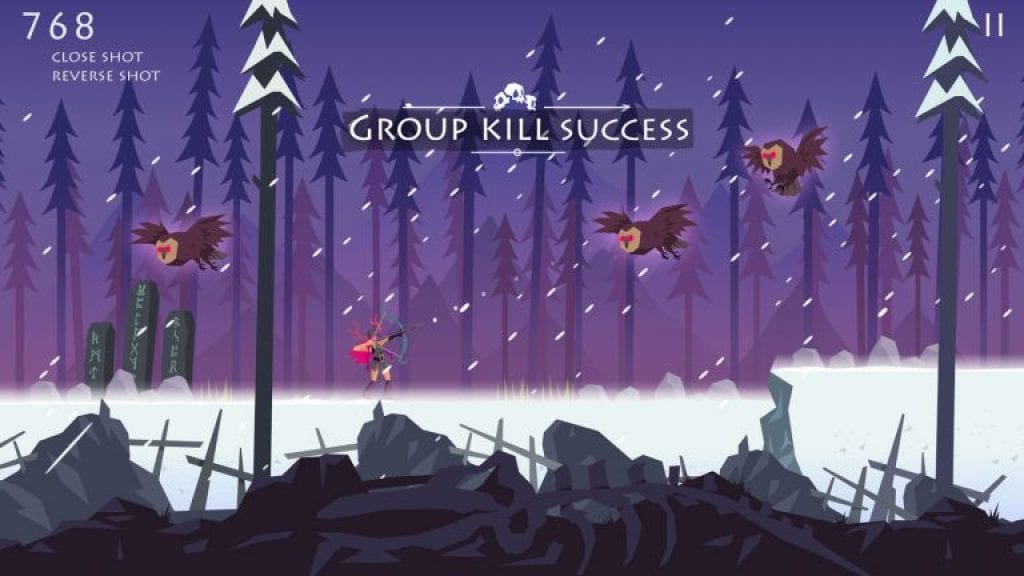 Check also [wpsm_highlight color="green"]25 Best RTS games 2018 for iPhone & iPad[/wpsm_highlight]