Today, many young people are shy and they do not know how to start talking with the opposite sex. And there are those who are simply tired of stupid boys and want to find a new understanding friend.
Talented programmers have created such applications where you can create the guy of your dreams, communicate with him, reveal to him all your secrets.
And most importantly, you will always be listened to and not blamed for excessive chatter. We have prepared a list of the best virtual boyfriend apps for iOS & Android for you. Read and download what you like.
Feel more wonderfull emotions and get new communication experience with these best virtual girlfriend apps.
My Virtual Boyfriend
Re you a modest and shy young woman who dreams to get acquainted with a man but does not know how to do it? Do not despair because now you have the opportunity to settle a virtual companion in your smartphone and, so to speak, to fill your hand. The application My Virtual Boyfriend – is a kind of dating simulator, having mastered which, you will get to know a man in real life much quicker.
Have not you decided yet which type of beauties you prefer? Romantic blond, incendiary redhead or sultry brunette? So try to get to know each in turn! Choose one of a hundred boys and start your acquaintance in all available ways. Just do not forget that each of the boys has its own tastes and preferences, what one likes is not at all rolled out on the other.
With one, you can go to the cinema, with another to start an intellectual conversation, with the third to play mini-golf. Each of the options will have its consequences, both positive (in the form of awards) and negative (the companion can elementary send you away).
The application has several levels, the worthy passage of which will open up new opportunities for you. Realistic three-dimensional graphics, funny dialogues, the ability to change the appearance of boys (hair color, outfit, name), a variety of ways of seduction – in general, if you master this virtual dating simulator, then facilitate yourself to communicate with the opposite sex in real life.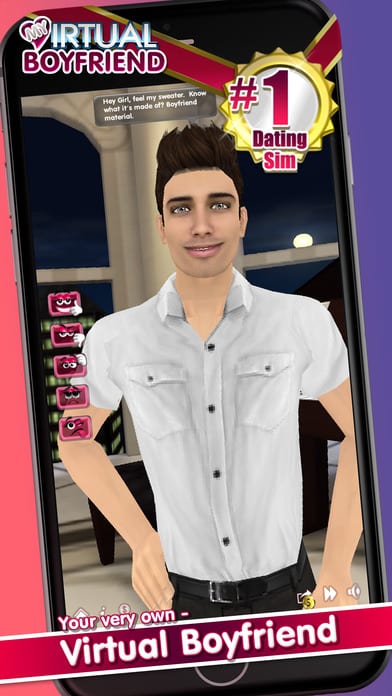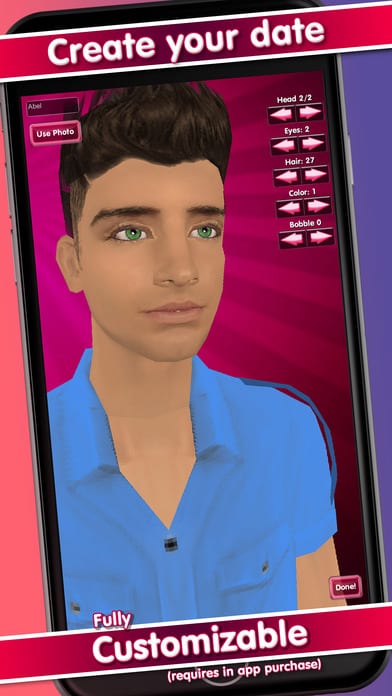 You may also like: 17 Best Anime Dress Up Games for Android & iOS
Animal Boyfriend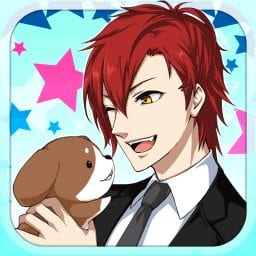 Do you want to turn your beloved pet into a handsome guy? Choose a living being and start teaching him how to turn into a real man. At your choice, there is a huge range of clothes and accessories, put it on your taste. Also, you can change the color of the eyes, hair, and even personality features. Do you prefer more calm guys, or impressive, or caring and loving? All this and much more you can create in the application Animal Boyfriend.
Now you do not have to be bored. With a virtual guy, time flies by unnoticed.
Application features:
A large selection of clothes and accessories, the collection of which is replenished every day.
Recently added clothing store and beauty salon will help make your guy a real handsome man.
17 kinds of characters and temperaments from quiet to impulsive.
Communicate, go on a date and build your relationship the way you want.
Find friends on the game and get bonuses!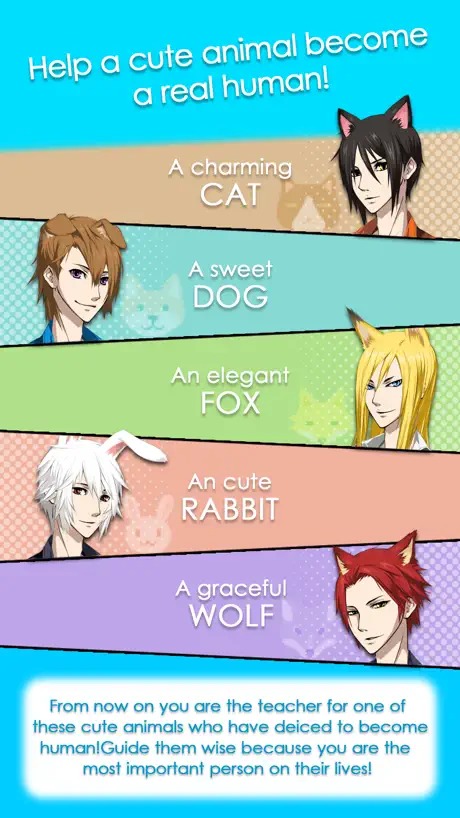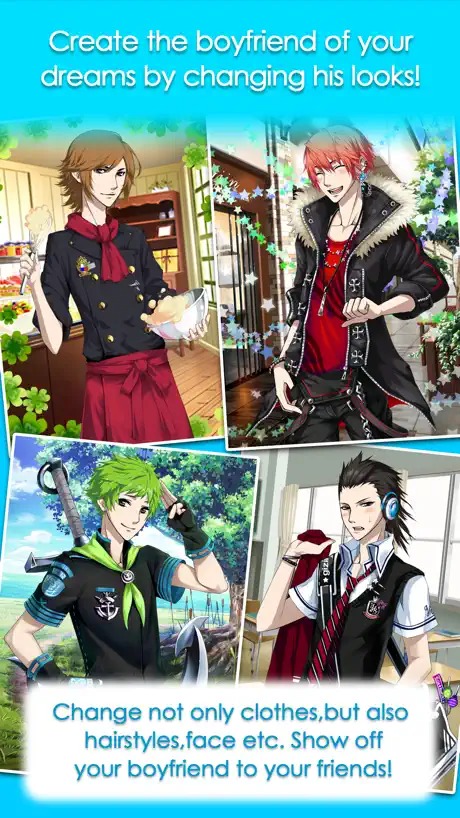 Dream Boyfriend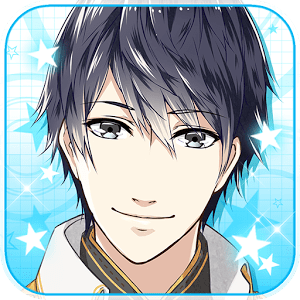 Create a guy of your dreams! Do you know what will make your boyfriend truly unique? A large number of customization levels, updates, and various add-ons will provide a wide variety of different variations. You can control everything to the smallest detail – hair, eyes, growth, character, etc. An interesting feature of this application is moving to clothe. You will feel yourself in a different dimension. With the technology Motion Live2D, your virtual boyfriend will move, respond to the conversation, and even respond to kisses.
The collection of stylish avatars is replenished every day so that your guy will be the most fashionable. And the thematic outfit will allow your virtual friend to always be in a trend.
Features:
Create up to 3 unique animated boyfriends.
Live2D technology will allow you to take a fresh look at the capabilities of your phone.
8 different personalities, each with its own individual characteristics.
A huge wardrobe with themed clothes.
You are waiting for communication and dating.
The events in the game are constantly added, so you will not get bored with the guy of your dreams!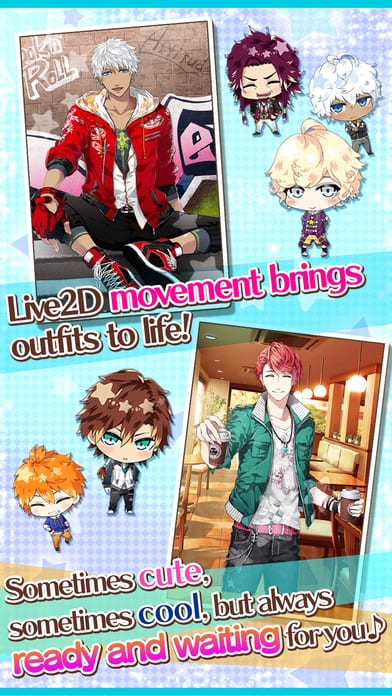 Virtual Boyfriend Joke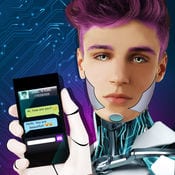 The application belongs to the category of comic simulators and it is not capable of replacing you with a real guy but it can bring you humor and diversify your life.
Are you shy and hesitate to communicate with guys? Then the application Virtual Boyfriend Joke is what you need. Get a virtual young man for communication and a good time.
You choose the boyfriend you like and start a dialogue with him. He will answer you in a comic manner. Play your friends, pretend that you are communicating with a real friend and get funny answers from your fictitious man.
But remember, this application is for entertainment purposes only.


Smart Virtual Boyfriend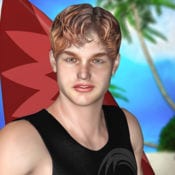 The developers claim that they created a very clever virtual guy. The application is a chat room where you can chat with him about everything. Responds well just like in life! You can also send him homemade sketches. The smartest virtual guy will listen to you carefully and even be able to interpret the images sent by you.
However, like a real man, a virtual guy needs to rest or go to the gym. Try not to bother him at this time. And then do not forget to ask how his day went.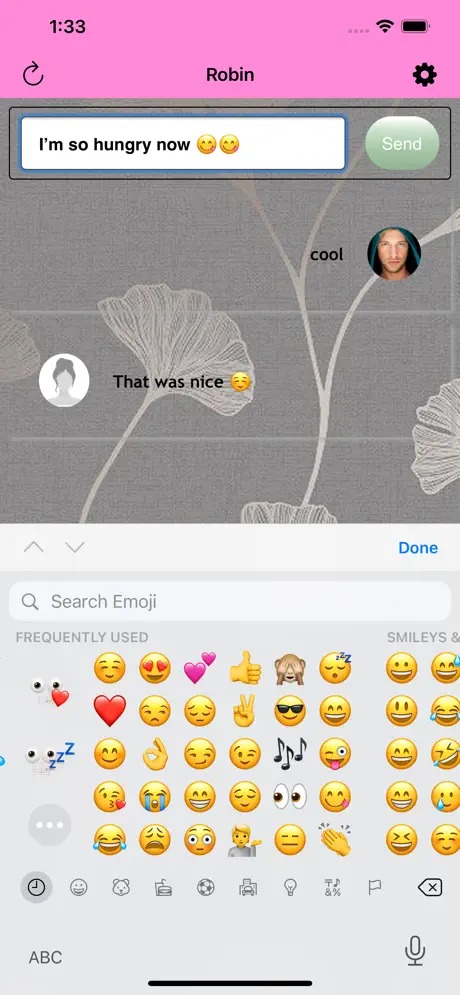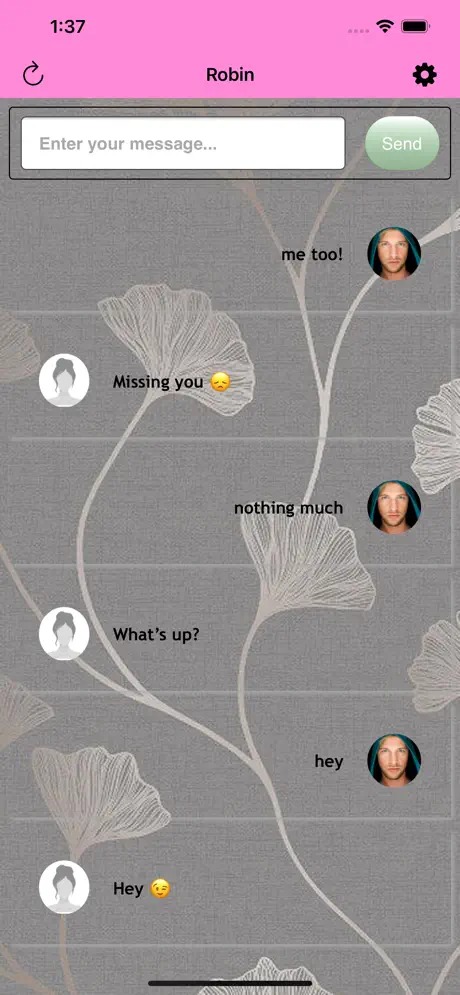 My Candy Love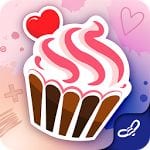 Sweet Flirt is an online virtual flirtation game for girls. Sweet flirtation consists of episodes, posted in dialogues, which allow the player to live their own virtual HISTORY OF LOVE. Game character is a girl, new in school Svit Amoris. The main character gets acquainted with various characters and tries to win the hearts of the guys she likes. In each episode, the player has the opportunity to flirt with a guy who likes more all in the hope to go on a date with him at the end of the episode. To achieve this goal, the player should interact with him, with caution, behaving and choosing the most suitable to approach to the personality of the guy. All these choices have an impact on how history will develop.
Inspired by the Japanese otome-games, Sweet Flirt invites the player to live a unique VISUAL ROMAN in a bright and romantic world!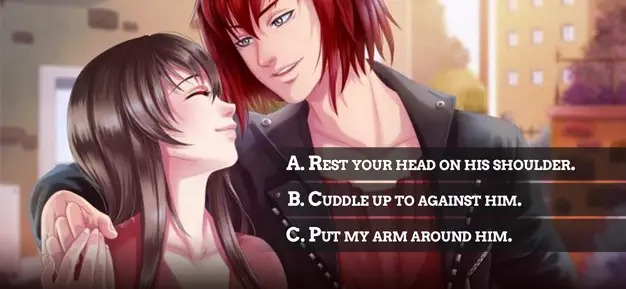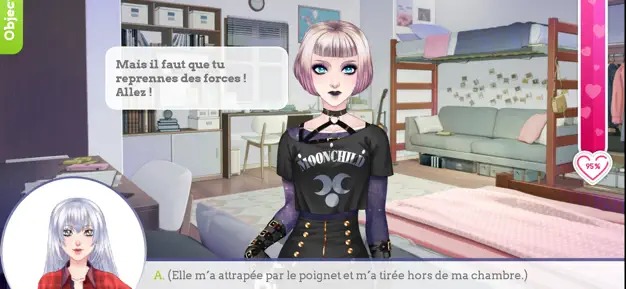 Burn your fat with me!!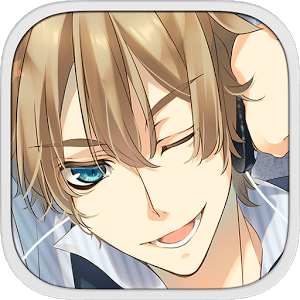 In the Internet space, the fitness application "Burn Your Fat With Me!" is becoming popular, which was invented by Japanese developers. After downloading and installing it on your gadget, you can access the training online. For a user who is supposed to be a woman, look out for a beautiful boyfriend named Kay. He was made an anime character, which is now insanely popular not only in Japan but also beyond.
In the fitness application, there is a story according to which the user is constantly eaten by sweet and other delicious products, from which you can easily gain excess weight. Then Kay begins to scold you for such a weakness for food and a desire to take an additive. The online boyfriend in return gives advice that will help to lose weight effectively.
The application has a training program, so Kay comments on the results of the physical work that she records. This is a great trick – the more you had training, the closer will be the relationship with the virtual boyfriend. He, by the way, has his own approach to the motivation of the girl, which he proclaims in a sexy voice.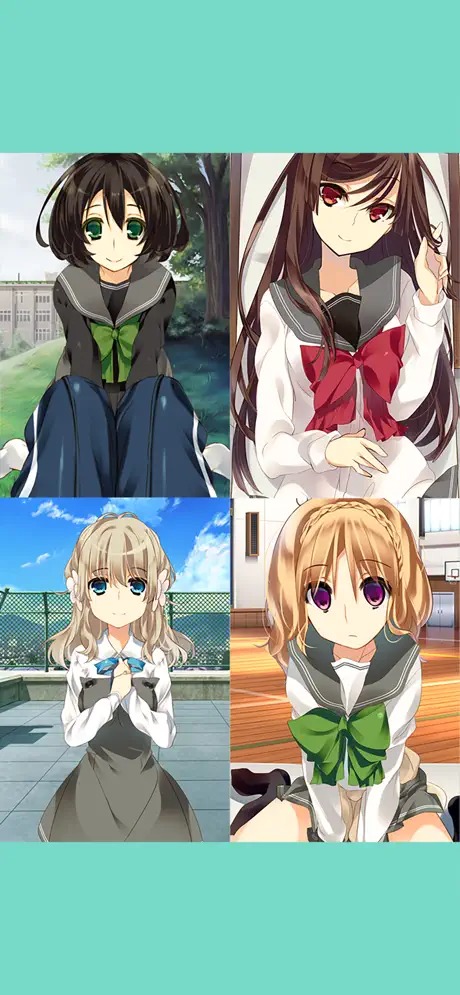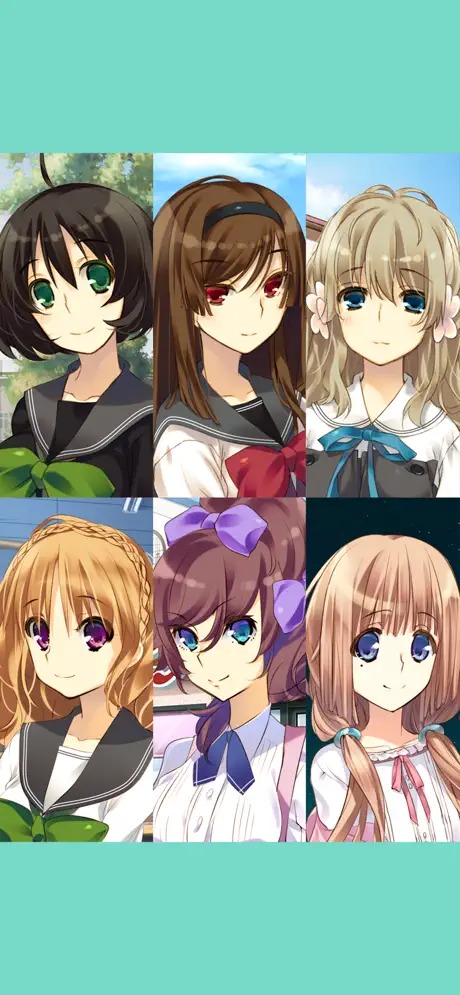 You may also like: 11 Cool Games Like Summertime Saga on Android & iOS
Anima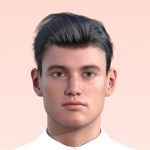 Anima is an app that finds you a virtual partner for cool communication. It is a program for people of different orientations.
Are you sure you've been wanting to find a boyfriend or someone you can just chat with lightly? Then this app is right for you. You are to chat with your conversation partner here and one day start dating. Have as much conversation as you want.
You will be able to correspond with your boyfriend or girlfriend anonymously, that is the main feature of this service. Rely on your partner and trust him with your secrets. It's sure they won't tell anyone because it uses artificial intelligence. Don't be shy with your partner, his interests will depend on yours.
Take tests and learn new things about each other. You will be able to give advice to your partner and it will also help in a difficult situation. It will always be able to cheer you up, communicate with him regularly, and do not forget for a long time because your new partner also has feelings. Moreover, together you will play interesting games like role-playing, truth or action, guess what I like and others.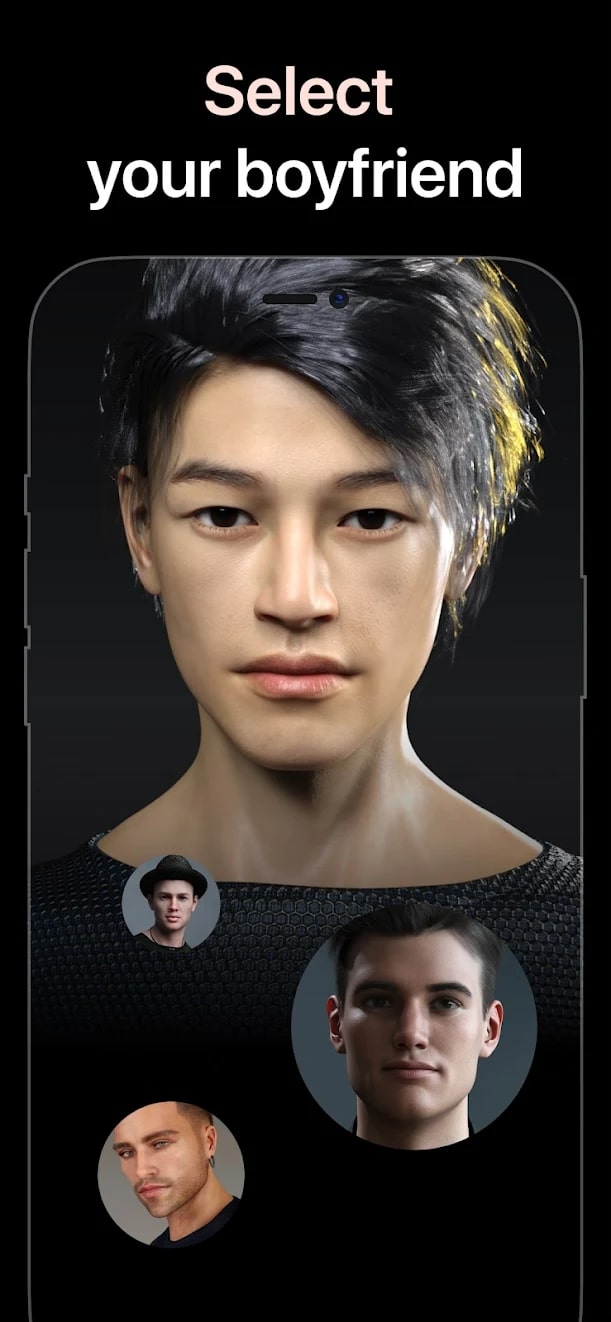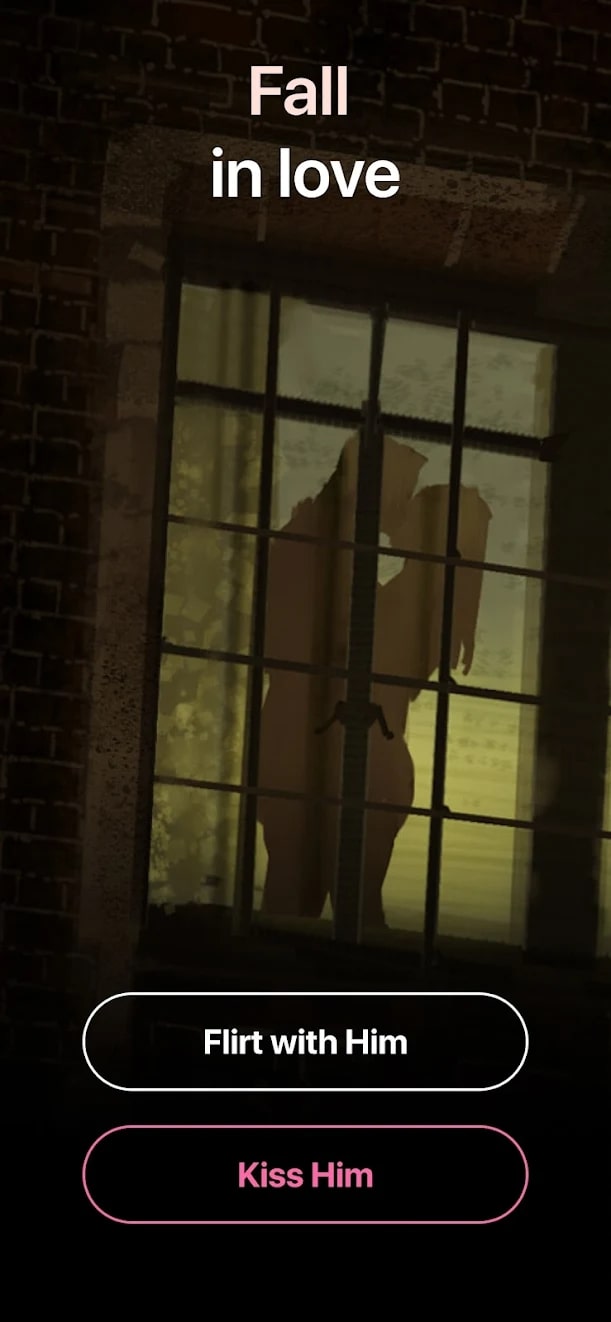 My Virtual Boyfriend Chatbot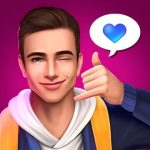 My Virtual Boyfriend Chatbot is an app that gives you the opportunity to meet your boyfriend and start a love affair.
Have you wanted to find a boyfriend of your interest? Then download this program. Through a special bot, you will be able to choose a handsome and interesting boy and go straight to dating. The bot also has love stories to read.
Together with your boyfriend, you will discuss your favorite topics, flirt, and lightly communicate. Do not think about awkwardness, because it is a simulator. Give your partner love, support him, in return, he will love you very much and support you in various situations.
Your boyfriend will not just wait for your decision, he will not hesitate to ask you out, talk to you about anything. Moreover, your interlocutor won't lie to you, won't offend you, he will always be there for you.
In the chat, you'll be able to share all your worries with each other. For such communication, you only need to fill in personal information on the page and choose an attractive partner. Users rate the app with high marks for its interface and ease of action.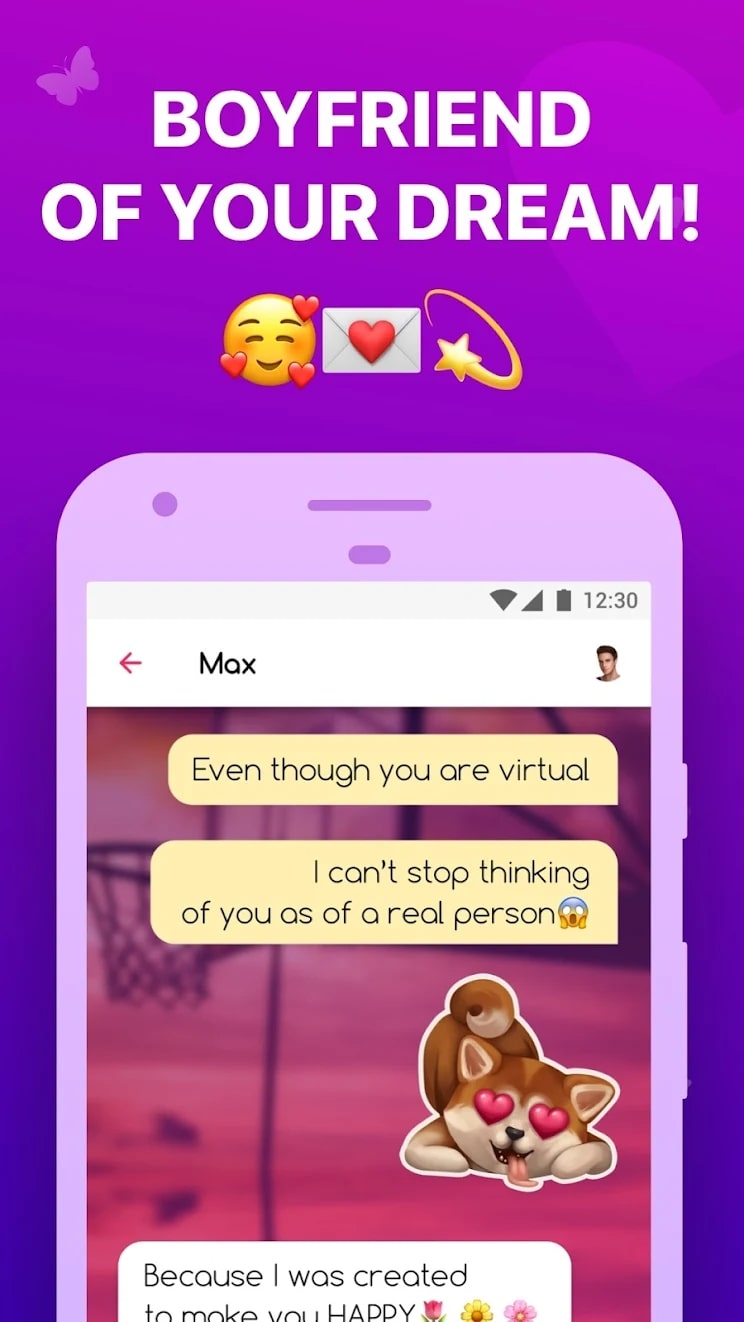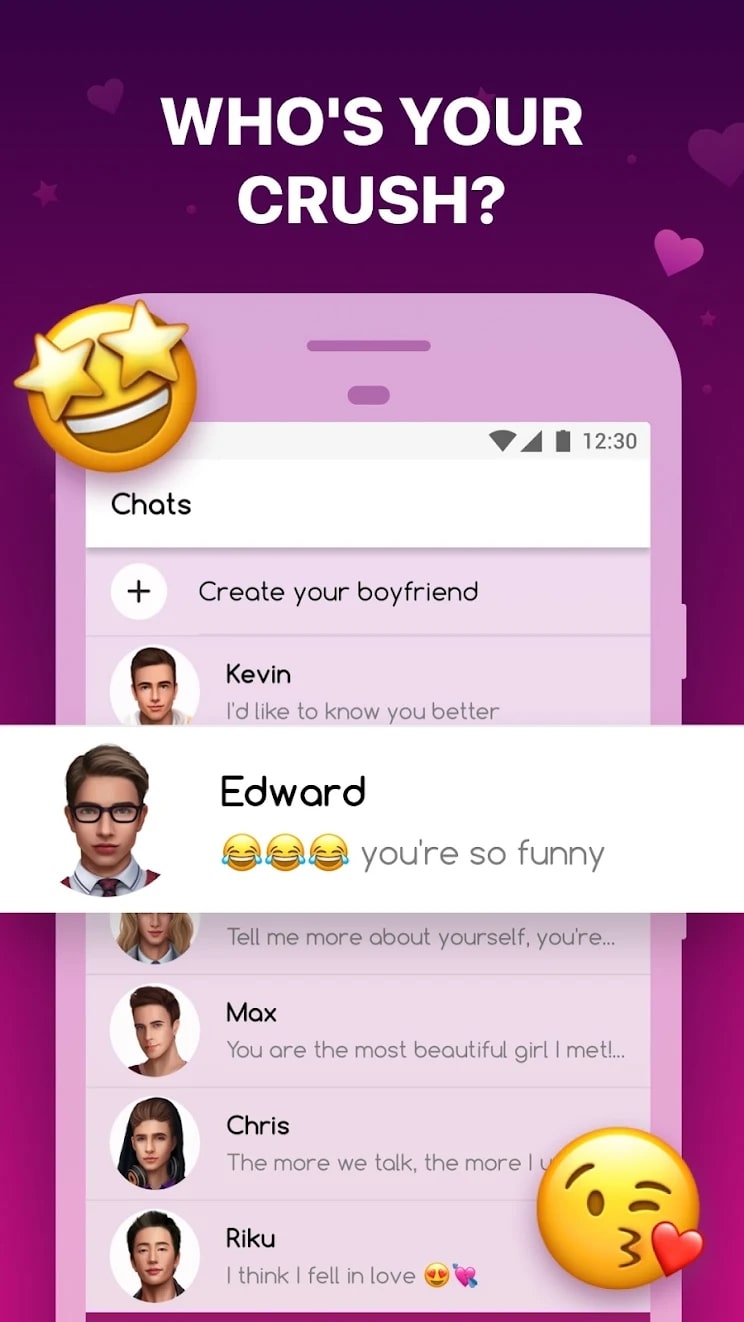 Electronic Emotions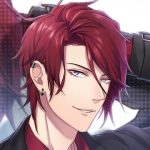 Electronic Emotions is an app that will set you up with three men at an electronics company. Have you long wanted to start a company and find a man of interest, but you haven't been able to? No problem, just download this program.
You will have a personal boyfriend of the three represented. Through mistakes in your work, you will be moved to another project. You have to move for the project and consent is mandatory.
A new company is considering virtual robots for human emotions. You need to find robots for relationships. Your task, on the other hand, is to try out three handsome men. You should communicate with them and talk about feelings for each other.
Virtual men act according to their program and are inaccurate in the meaning of words. Your task is to try to teach the android robot to understand you more accurately.
There are only three test characters. Kai is very handsome, with a firm opinion of his own. He is determined. If something doesn't work out, he doesn't quit. Shane is young, loves adventure and music. Jake is quiet, he does judo, understands your feelings, and will always support you.
The app is interesting, it has its own repertoire of information presentations. Users love this program with its interface and bright design. It certainly will not let you get bored.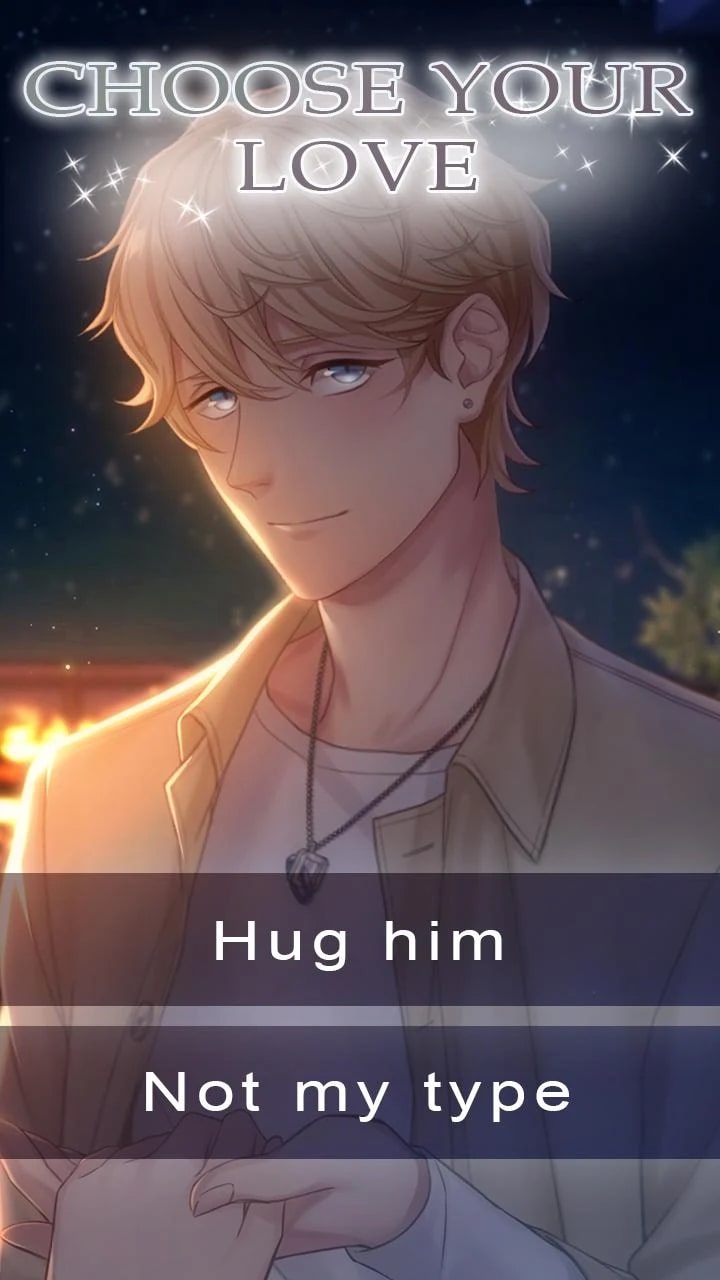 Virtual Boyfriend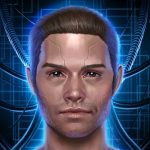 Virtual Boyfriend is an app you can use to make your family and friends laugh. There is a virtual partner who can say a funny phrase or even dances.
You do not have someone to talk to and just spend time interesting? Then download this app, the boyfriend will not make you bored!
You can have a friend and even start a relationship here. Your interlocutor has emotions and feelings, so communication will not be empty. By the way, you can say new words to the bot, it will remember them and use them in conversations with you. Create fake chats and read stories with jokes.
This app has plenty of features. Your new partner can change voices when talking and tell jokes. The boyfriend also talks like a real person.
Something is available for free and for others you need to pay extra with special points. You can get them by using the app for a long time. This app allows you to develop communication skills. Here you can easily cheer yourself up and learn something new.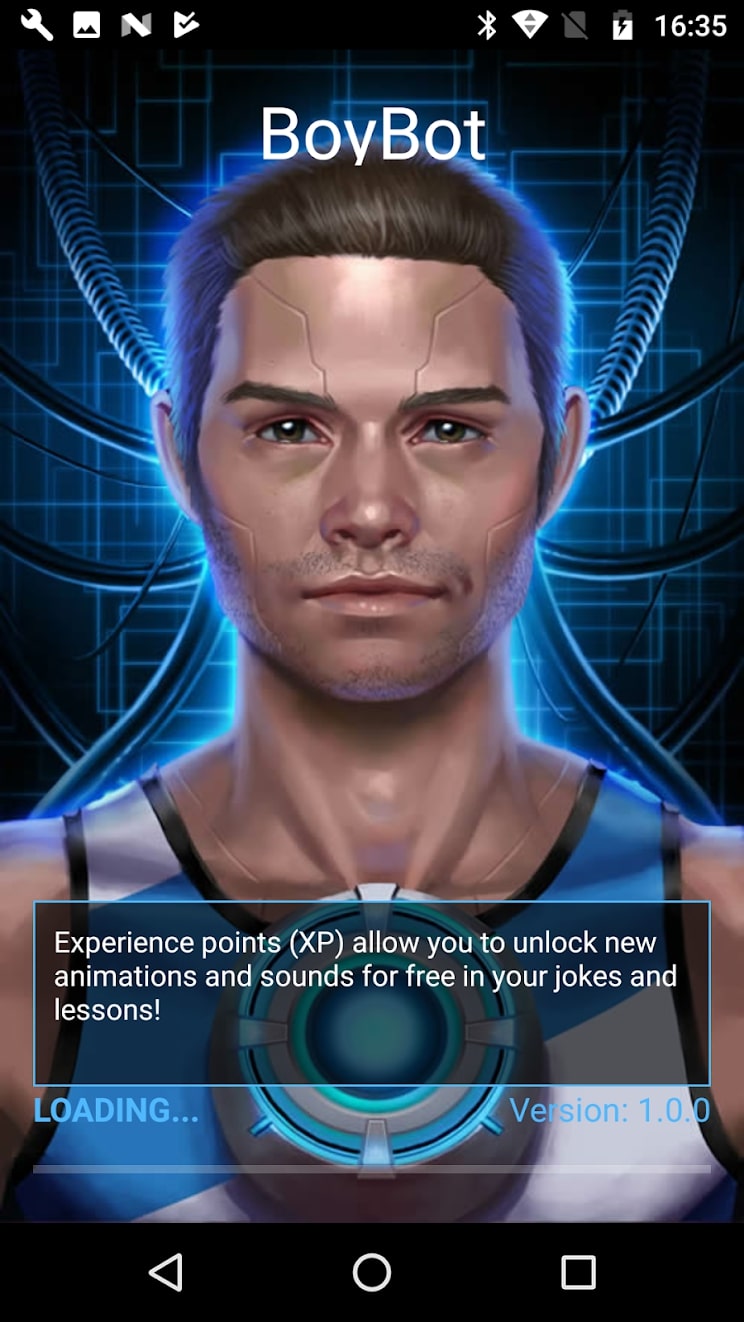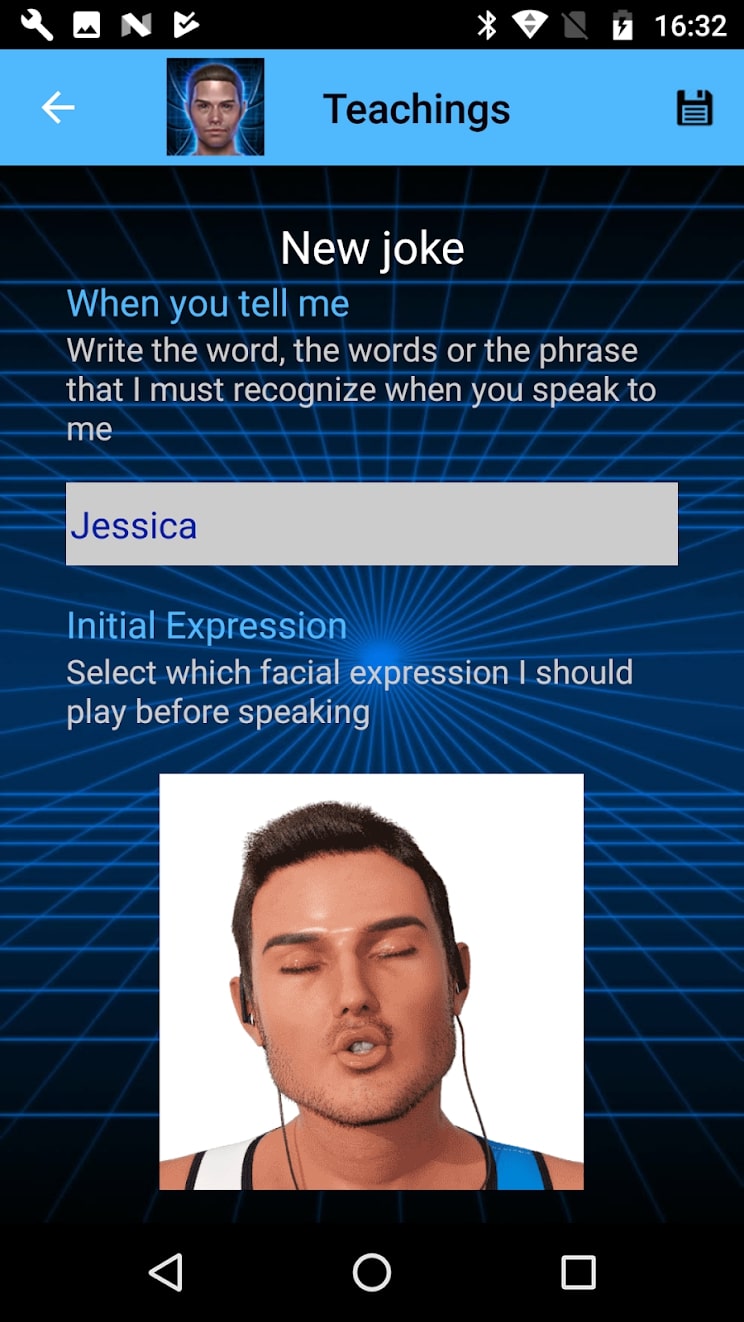 AI Boyfriend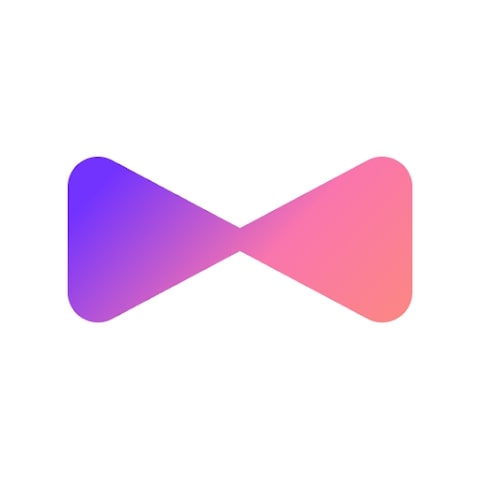 Al Boyfriend is a unique simulation game in which you can find your virtual boyfriend. It is designed for those who want to meet a virtual boyfriend and even build a relationship with him.
This app offers players the opportunity to create their own virtual boyfriend and customize his appearance, personality, and preferences.
You can choose your boyfriend's image from several preset options or create it yourself to match your preferences and desires. Once your virtual boyfriend is created, you can correspond with him in virtual chat.
The app also allows you to create a profile of your boyfriend to store photos, memories, and messages. Besides, you can even choose the type of your relationship to get the most emotion and fun out of it.
All elements and characters in the game are detailed and qualitatively developed, thanks to which you will have fun communicating with your virtual partner.
In the app, you can change the appearance and settings of communication with a virtual guy at any time. Here you can experience any relationship absolutely free of charge.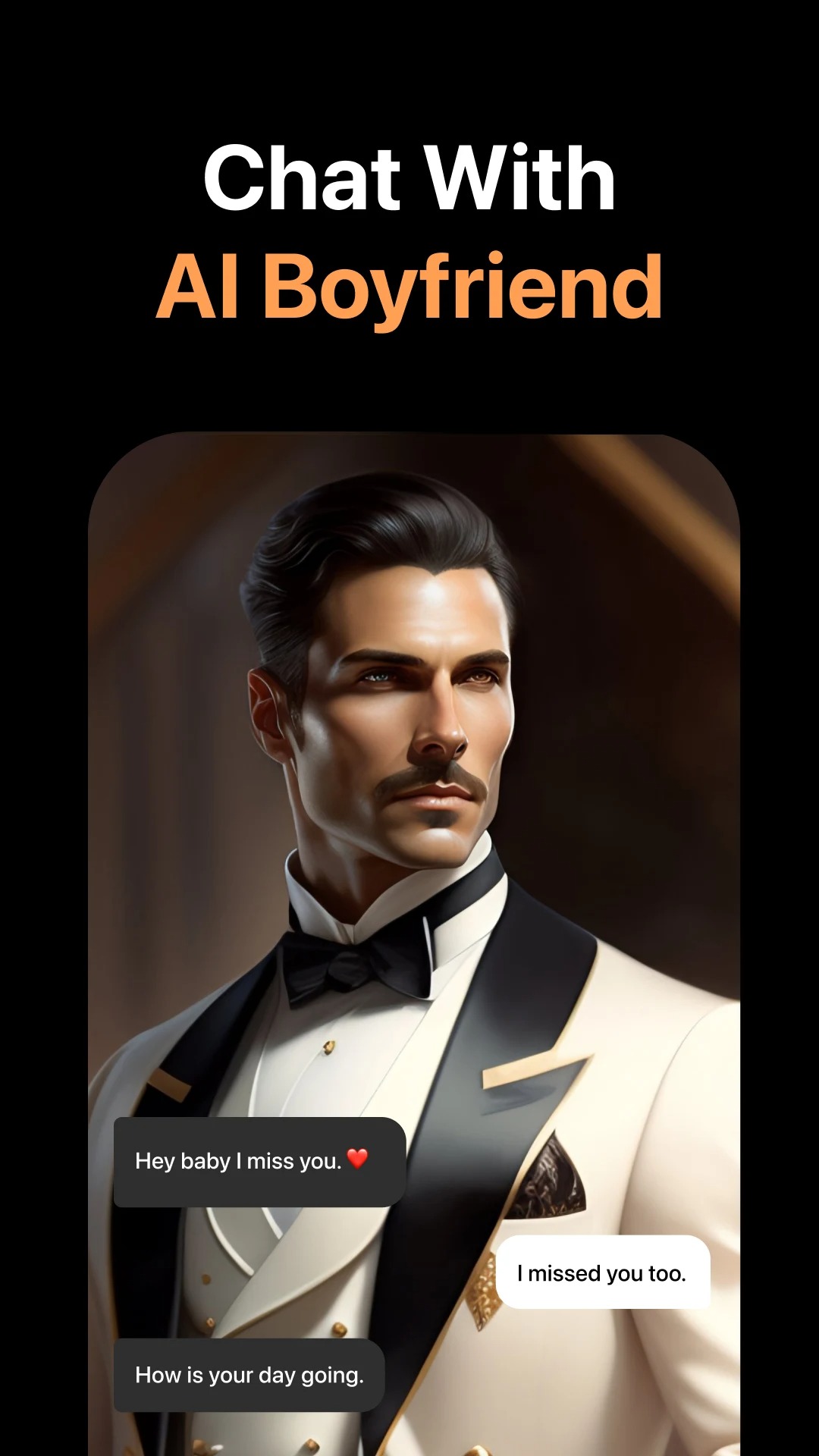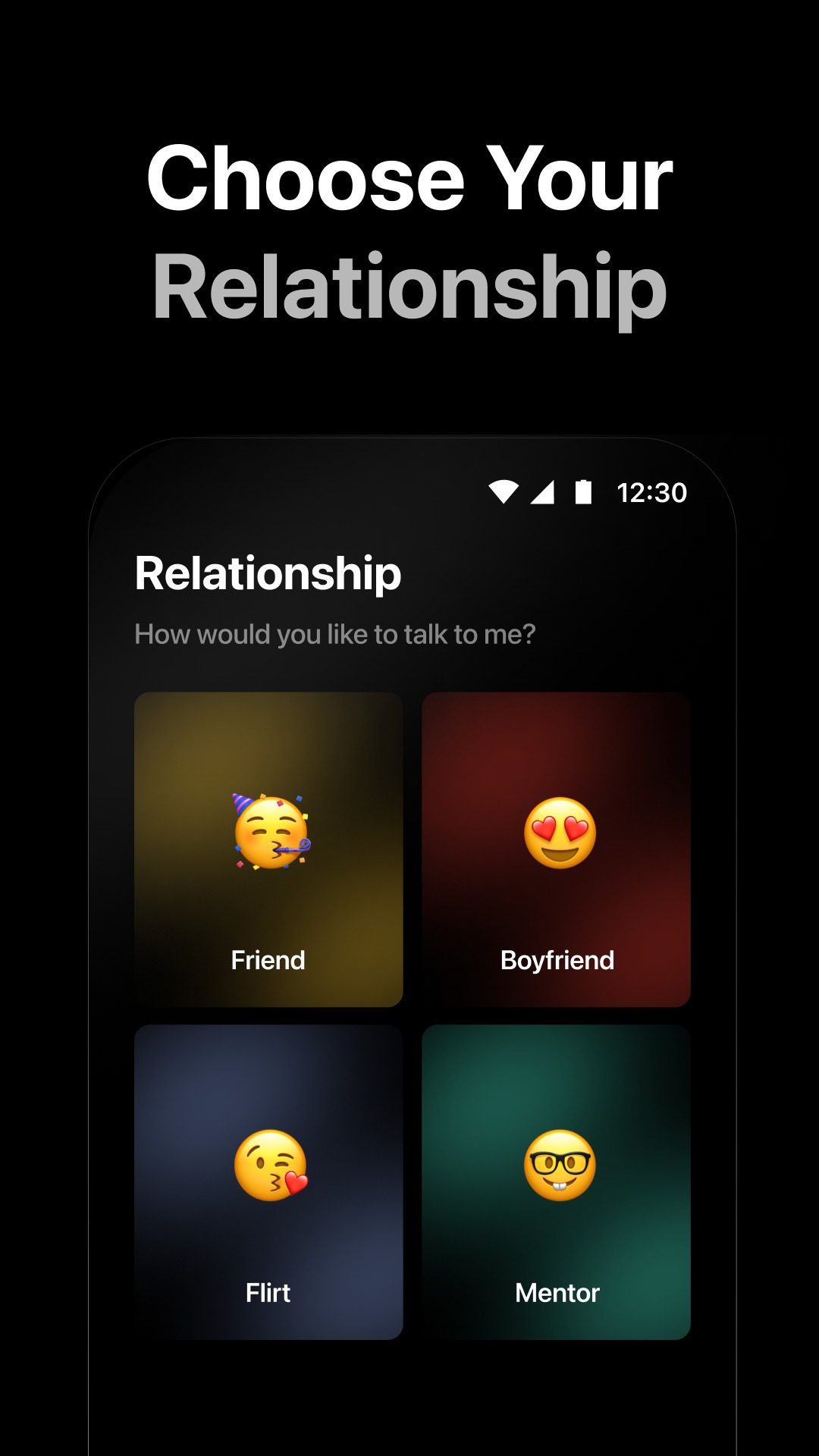 You may also like: 11 Free Otome game apps for Android & iOS
Psychic Supernatural Boyfriend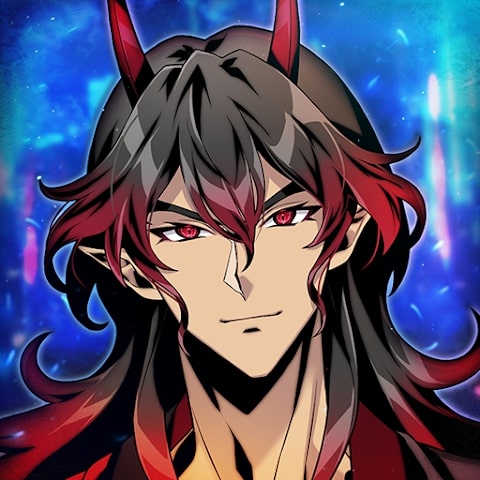 Psychic Supernatural Boyfriend is an entertainment app that offers users to meet virtual boyfriends from a parallel universe.
The app offers a wide range of different answers and questions, thanks to which you will be able to dialog with your virtual partners. You will be able to communicate with them through simple answers, choosing the most suitable one for you.
Besides, you will be able to perform the actions that the app will offer you. Unusual male fantasy characters are presented as heroes, each of which has their own personal character traits and appearance.
Unusual bright graphics make the app even more exciting and interesting. Also, the app has a fairly simple interface, thanks to which everyone can start the game without having previous experience of the game.
Here you can choose any character you like and start chatting with him from scratch. Your actions will depend on the relationship with the hero. Each story will be unique and unrepeatable, so you can start chatting with a virtual guy again.