Are you tired to forget bill payment at a time and always pay extra money as a late payment fee? We have a decision for you. No more notes and stickers on the fridge to remind you about the payment dates. In 2019 the best way to organize your bills and finances is an app.
Bill Reminder apps allow you to easily set a reminder for the bill so you don't forget to pay it in time. You can also use them as a money tracker app to get your daily expenses on your smartphone.
In this article, we've rounded up 13 best bill reminder apps for Android and IOS that will help you not to miss a payment deadline. You can easily install any of them and use them on your smartphone. Have a look!
Check also: 11 Credit repair apps (Android & iOS)
Bills Monitor
Currently, this is the best app on the market to remind you about all the bills that you have to pay. It stands out for an incredibly convenient and intuitive user interface that makes it extremely easy to systemize all those messy pills and payments and organize them in a convenient order.
As you open the app, you can see the following categories in the main menu: the calendar, where you can mark all the important deadlines for paying your bills, history, where you can review which bills have already been paid, accounts, to keep an eye on your account, reports, where you can see which bills are the most expensive, categories and other simple sections such as settings, questions and so on.
It is even more convenient that the categories of bills and payments are highlighted with different colors – thus you won't get lost in all the variety of bills. Overall, this is a great app to take control of your bills, which will serve you a great time.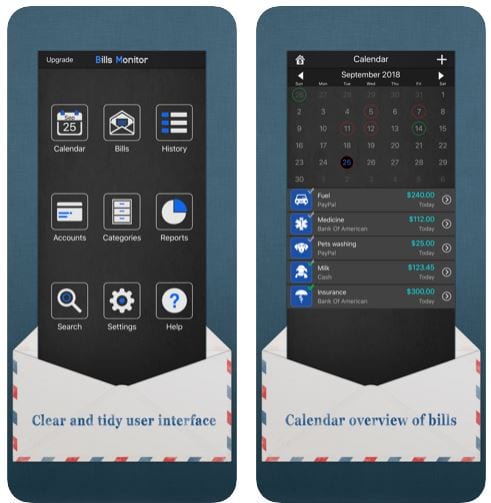 You may also like: 11 Free stock trading apps (Android & iOS)
Wallet
The wallet is the perfect bill reminder app which you can take with you wherever you go cause it works offline. It's a user-friendly app that synchronizes to all your web interfaces so you can view your bills from any device.
It constantly reminds you to pay the bills so it's simply impossible for you to forget about it. From simple daily or weekly reminders to every second Friday of the month kind of reminders.
With Wallet, you will never have to go through the pain of paying a fine for your overdue bills!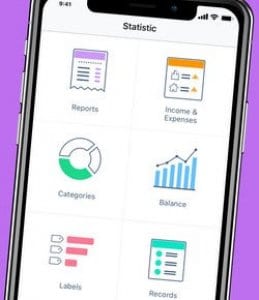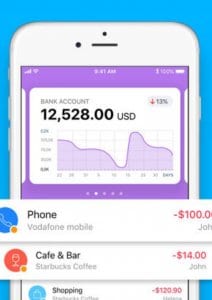 Bills Manager and Reminder
This app is more complex to handle compared to the two previous ones. Here all the bills are divided depending on the field they belong to. For instance, there are car bills sections, utility bills section, payments on credit card, and so on. There is also a calendar where you can mark all the essential deadlines for paying for bills.
This system might take a while to get used to but it's the best advantage is that it contains extremely precise information about your bills and helps you to categorize all your expenses while monitoring which files requires the most amount of money.
This app is extremely popular as well, because of the easiness of monitoring the statistics of expenses and the convenient system of reminding.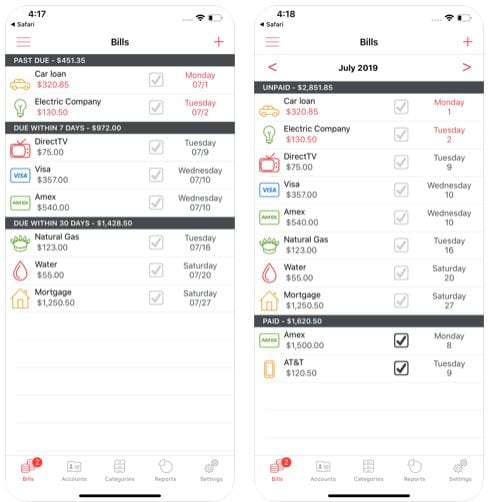 Monefy
How to keep tracking your bills successfully? With Monefy it's quite simple. You just need to add a reminder for your bill payment … and nothing more. Just one click and you can forget about it- the app will remind you when the time comes.
It is easy to use, user-friendly, and lite in file size so that you can easily use this app and save the battery of your smartphone.
Another undeniable profit of this app is the lack of a lot of unnecessary, as a rule, functions. To sum it up, if you need a simple and convenient bill tracking app, Monefy is a good choice.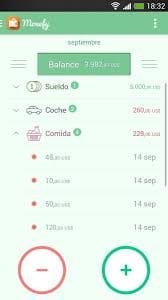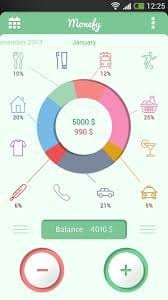 Easy Bills Reminder
In case you are looking for a bill reminder apps with a more elaborate design and additional features, you might want to try this one.
The app will remind you all the time to pay your next bill until this account is removed from the list or marked as paid, whether the app is closed or not, the phone is blocked or not. The app has different notification display modes, and users can customize them for themselves.
Payments can be sorted in the app: partially paid, fully paid deferred, and so on. For each payment, you can track its history. It is possible to keep accounts receivable and creditor records. Many currencies and languages are available in the app.
The app has quite clear interface. Available pro without ads and with the ability to put a password when you sign in. The app is free, there are built-in purchases.
Mobills
Another good app to keep your bills paid which is easy and multi-functional at the same time. Mobills is also very popular on the App Store and Google Play and considered to be one of the best budget planning apps for smartphones.
All you have to do is to connect your accounts to the app and it will start monitoring your expenses.
The best feature of Mobills is that it helps its users to build a financial plan ahead of up to a year, where they can input all the future expenses. Thus, you can put in the bills paid and the app will remind you about that plus it will forecast your future expenses. The app has two modes – dark and light – choose the one you like more.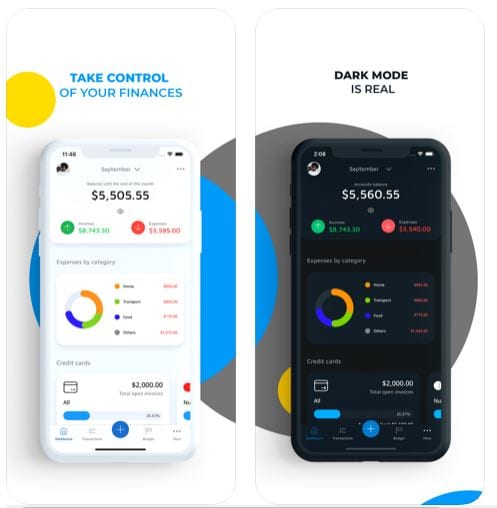 TimelyBills
Never miss bills and due dates with the TimelyBills app, which helps you pay your bills on time. TimelyBills is a money manager app which helps you to pay your bills on time and avoid having late payment fees. You can also use it to track your income expenses and save more.
Dealing with your bills is not entertainment but with this app, such work will not a routine, as the TimelyBills will automatically remind you about upcoming and overdue bills. This app even has an auto bill detection by analyzing bill notification SMS. With it in your pocket, you will easily establish control over your bills.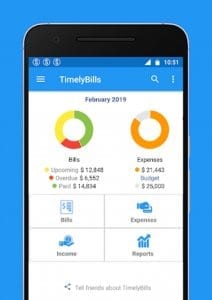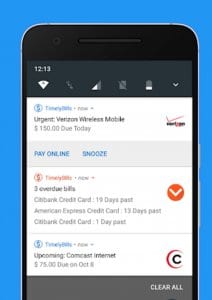 ChartBills – Bills Reminder
The app ChartBills created so that anyone can track their obligations to pay bills for various payments and subscriptions. This app sends notifications of the due date of the next invoice according to those added in the app.
Invoices within an app can be sorted, tagged as paid, or paid later. It is possible to view the history over the past six months and protect data in the app with a password so that when a phone is lost, it is not possible to find out this data about a person.
Thanks to this app, the payment schedule will be established and will not cause so much difficulties.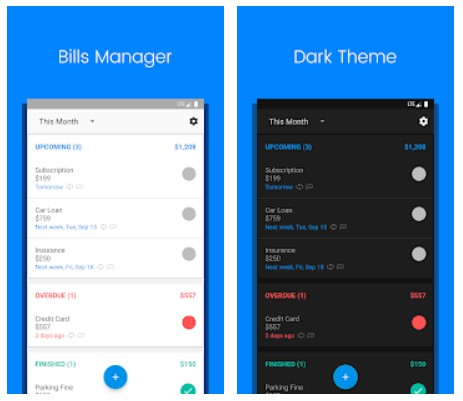 You may also like: 11 Best tax manager apps in 2022 (Android & iOS)
Pocket Expense
If you are mired in the sea of bills Pocket Expense will help you to dig yourself out. It is easy to use finance software that you can carry in your pocket.
Pocket Expense will make sure that you're never late for even one bill. It'll track every single bill and send alerts to remind you of which bills are close to due dates or overdue.
You can also pay your bills in this app — fully or in part. So it's time to pay your bills on time and get a clear overview of your cash flow. Stay in control and monitor your bills with the help of this budget tracker app. If you're buried under a sea of bills, Bills Monitor helps you dig yourself out.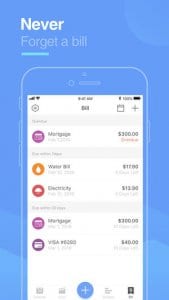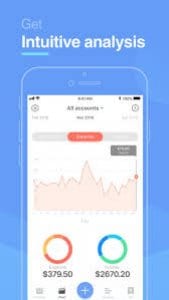 Evernote
Probably, many people are familiar with Evernote, because right now it is one of the most popular organizers on the market. You can use it as a bill reminder as well – and, being honest, Evernote is a great app for this purpose. Just enter all the details of the payment and set the date – the app will put it into your schedule.
There is an option where you can preview all your future days as a schedule – and if you planned some bills these days you will be able to quickly see it. You can easily sync everything between your mobile and PC so that you will get notification everywhere.
Another advantage of Evernote is that it is extremely good for the document management – which includes organizing your paid bills. It gives you a chance to manage, edit, change, and delete docs just using the phone.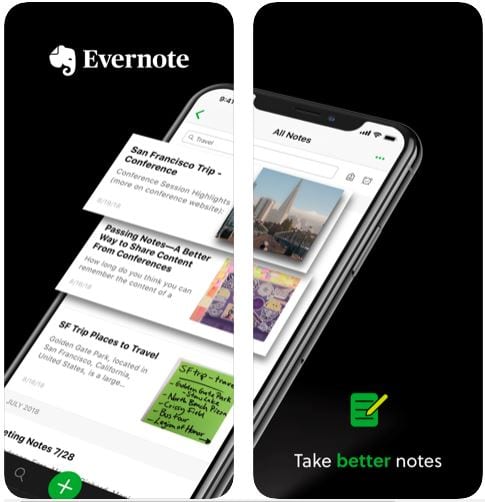 Money Lover
Money Lover was developed to solve your financial issues. Paying bills shouldn't be complicated and time-consuming, so Money Lover will help you to deal with bills fast and easy.
It is the simplest money-tracking app that allows you to track your bills and pay it within a few taps on the screen. With Money Lover, you can also track your debts, set up recurring bills, and get notifications before the due date.
You will get a weekly and easy-to-read report about your total expense, total income, and pending bills so you will better understand where your money comes and goes.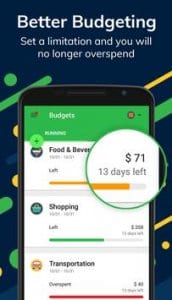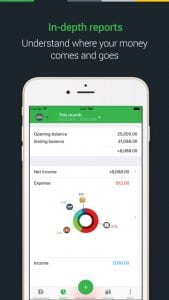 Spending Tracker
Are you looking for the easiest, free, and user-friendly app to track your bills? Spending Tracker has all of it. It is a good helper with no frills that couldn't be easier to use. The app won't bother you with extra functions — you will get exactly what you came for.
Spending Tracker will manage all your bills and will remind you before due dates. It has flexible time periods so you can choose to track your bills weekly, monthly, or yearly.
The app creates beautiful and interactive charts that allow easy visualization of where your money goes. It will keep you from overdue bills and save your money.
So give it a try and have instant control over your spending!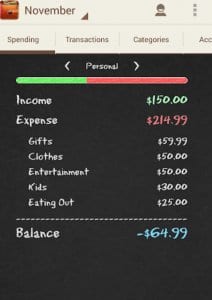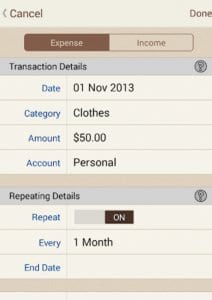 You may also like: 11 Best expense tracker apps for Android & iOS
Due
This is a timer and the reminder app which is convenient to use also for reminding you to pay for your bills. At first sight, there is nothing more simple than a timer app, but this one is definitely a leader in this field. First of all, it has a stylish interface design and a comfortable set-up system.
What you need to do is to create a new deadline, set the time, date, put in some details, and forget about it until the app reminds you. You can also use Due as your daily planner.