A real pet is a constant affection and love and a real responsibility. You need to be at home at all times, live in the same apartment or house, and have no contraindications or allergies.
In fact, any pet requires care and attention – you will always need to buy food and medicines if necessary, as well as periodic visits to the vet. If for some reason, you can't afford a real pet right now, there's a good alternative. We've picked up the best virtual pet apps & games (Android & iOS) you could try.
These are must-have apps for pet lovers, as you get a wholesome experience without spending real money. Plus, we've picked games with diverse animals, so if you've ever wanted to raise a dragon or even a Cthulhu, you can easily do it now. Let's get into it!
My Boo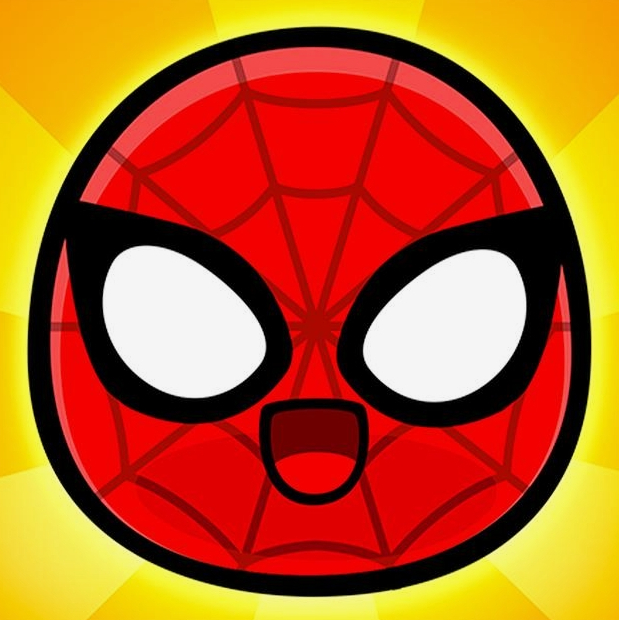 Boo is a cute virtual pet that cannot be categorized as any kind of animal. In fact, you just start up some creature that needs your care and attention. You can enjoy various mini-games right in the app, having fun and fun with your pet.
Also in My Boo you can decorate it, make it cuter, and dress it to your liking. To begin with, you need to give your pet a name, and then start to grow and develop.
The choice of clothes in My Boo is huge – you all choose to your liking and focus only on this. Pet food is non-standard – there are sweets, fruits, pizza, and even Japanese sushi.
If in real life such food would be hard to imagine, in My Boo everything will be eaten with pleasure. Once your pet has been fed, and washed and you've had time to play with him, it's time to go to bed. At night, it's best to cover Boo with a blanket – you'll fall asleep and wake up together.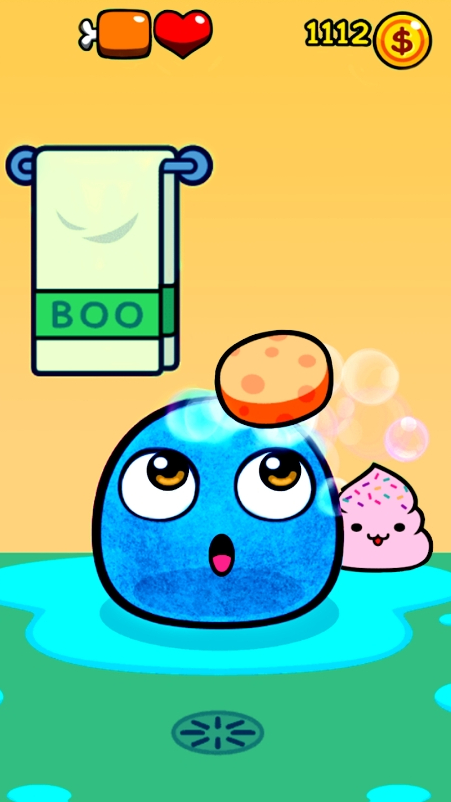 You may also like: 11 Best Pet Adoption Apps In The USA
Cthulhu Virtual Pet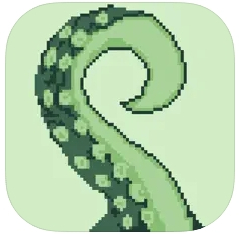 If you are tired of standard pets or their simulators, then we present the game Cthulhu Virtual Pet. Here as your ward will be not a dog or cat, and not even a raccoon – and the real ancient god Cthulhu.
You will have to make him powerful and strong, develop, and care for him. The first thing you need to do is to wake up the god from a great dream so you can take good care of him.
If you are a fan of Lovecraft, you will enjoy this game even more. Cthulhu Virtual Pet, a kind of Tamagotchi, is designed in the form of pixels, which also gives a special atmosphere. If you think that little Cthulhu will be independent and strong, then you are wrong.
Pet also wants to play, eat, and have fun, and it's all up to you to provide. Cthulhu is always with you, literally every minute, so for those people, who don't come to the game so often, there is a special Deep Sleep mode. In this mode, your pet will still be alive even if you haven't fed him on time.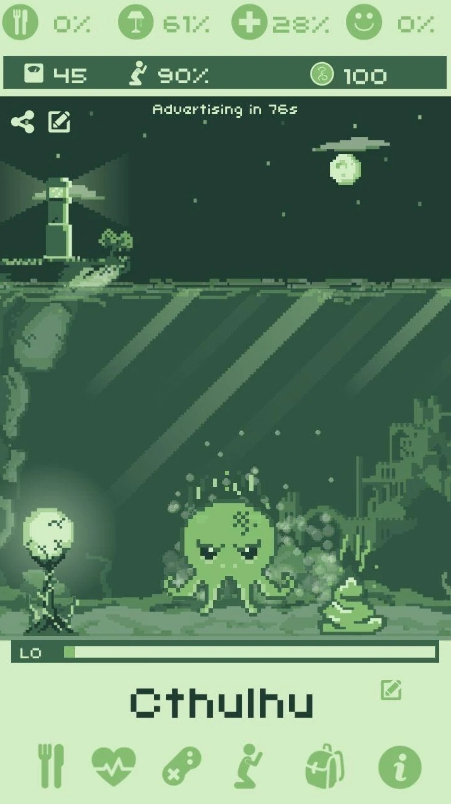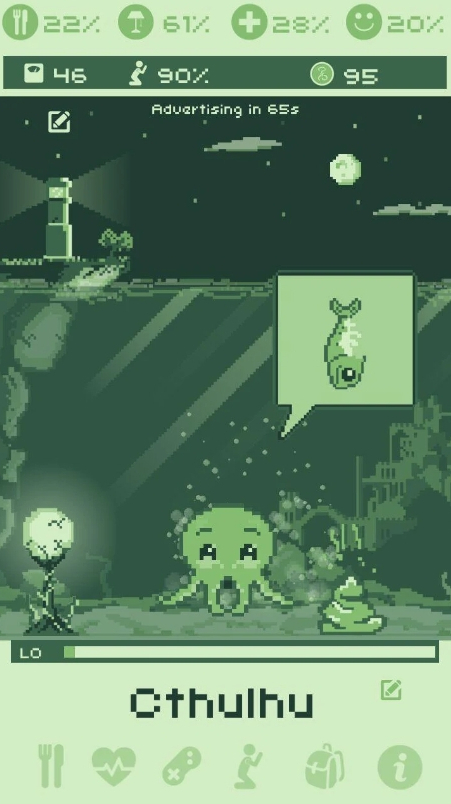 Dragon Pet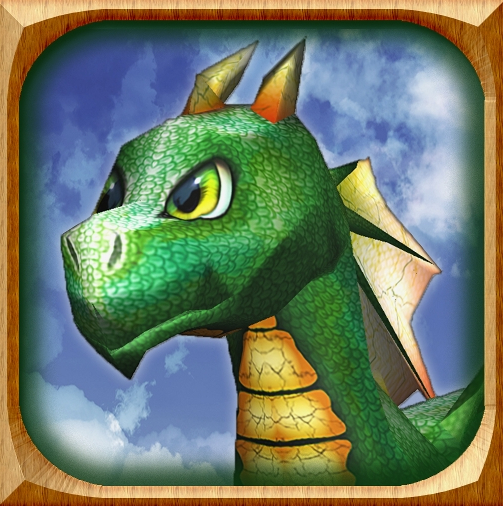 Dragons are creatures that will never be your real pets. You can have a gecko, reptile, or someone else, but you can't find dragons in real life. But with Dragon Pet, you can find a friend who trusts you completely.
In the game, you will find a magic dragon egg, and that's where your pet will come from. You'll need to make an immediate effort to hatch him only at the right temperature and conditions.
In the future, all your care will be the same as for any other animal. You will need to feed the dragon, take care of him, and become his best friend – otherwise, he may run away and die, and you will be responsible for what happened.
Dragon Pet gives you the opportunity to have several dragons by collecting an entire collection. Also in the game, there are mini-games, which are designed for your entertainment and improving your skills in the game. Watch how the dragon evolves with time and learns how to fly, and more amazing events will await you.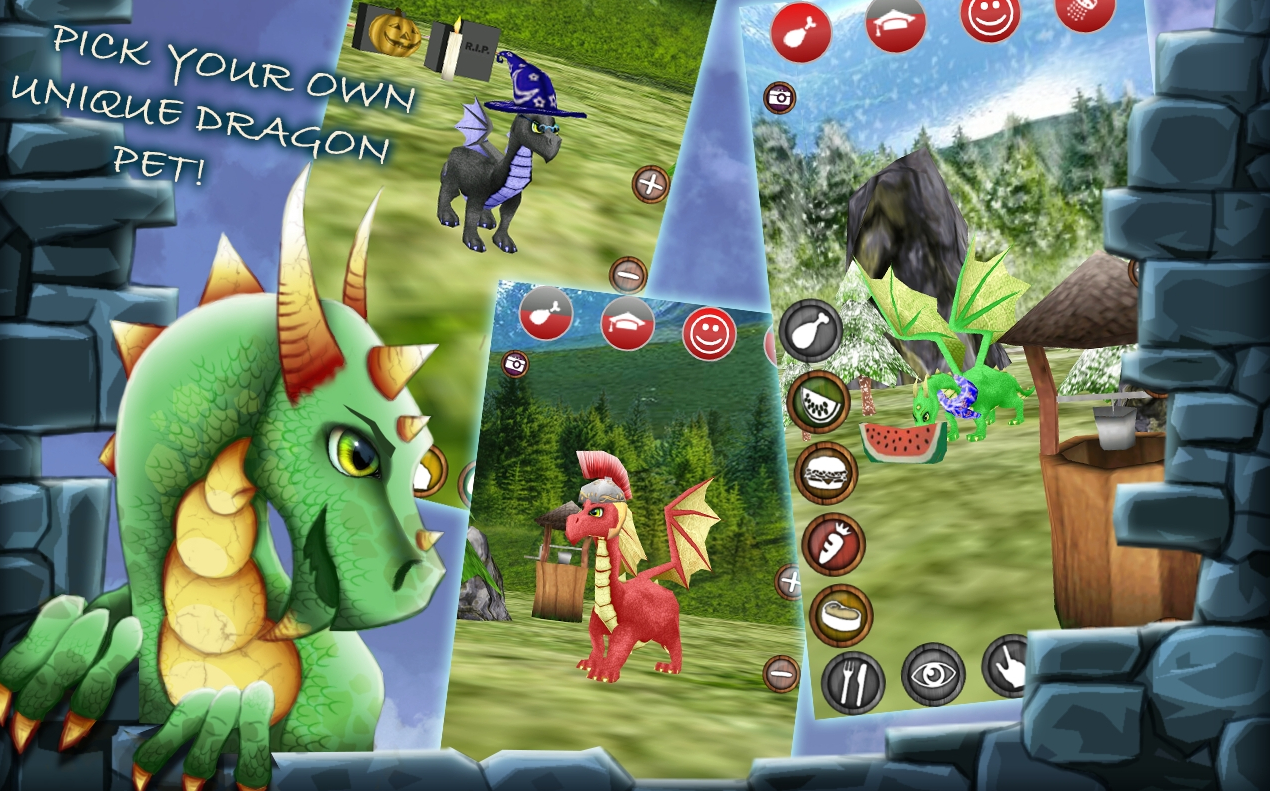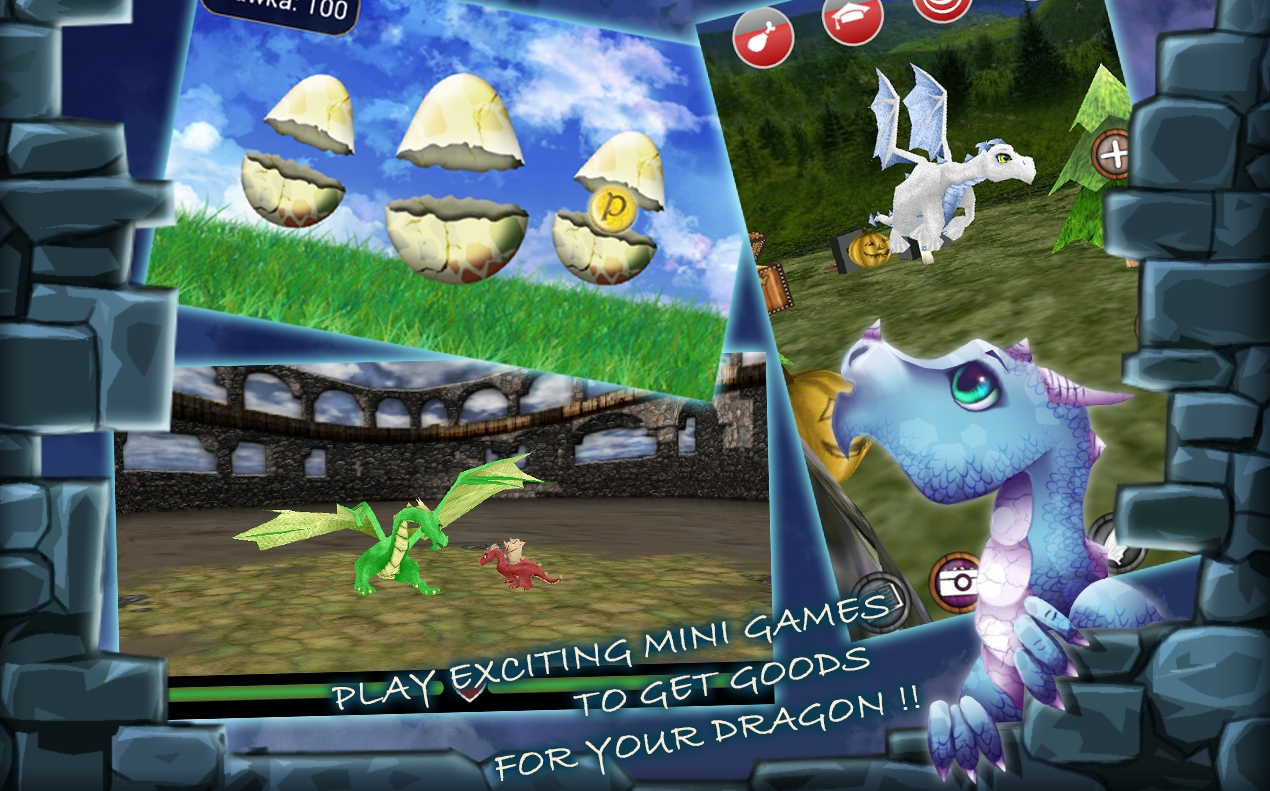 My Talking Hank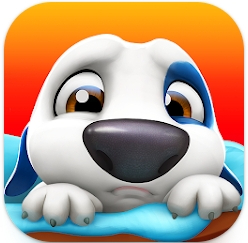 A few years ago, users were mass downloading the My Talking Tom app. It was one of the first virtual pets that people liked so much. After that, the developers released a few more applications of this kind, and one of them was My Talking Hank.
Here you can find a puppy that needs your love and is ready for any adventure together. Like a real pet, My Talking Hank has its own needs that you will need to meet.
Even though all users have the same puppy on the screen, everyone perceives him differently. That's why we can say that My Talking Hank is unique for each user. Beyond simple care, you'll need to entertain your puppy.
For example, he loves to take pictures, and you can help him put together a collection of photos of every possible animal. And of course, like the other apps in the series, My Talking Hank allows you to talk in a funny voice – just say the phrase, and your puppy will hilariously repeat it.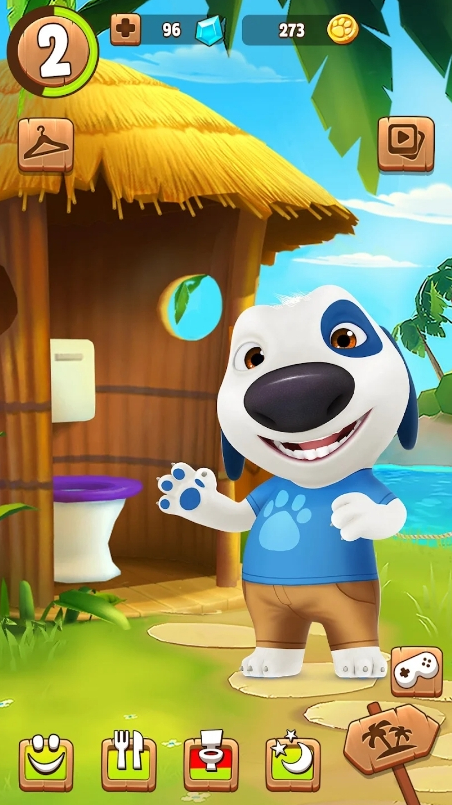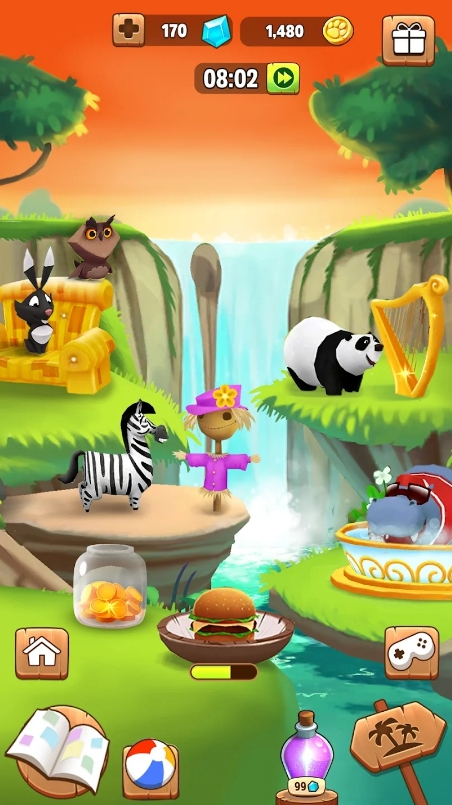 My Horse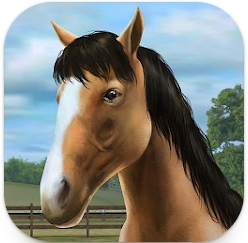 Keeping a real horse in your house isn't easy. You need a specialized stable, care, veterinarian, and much more. Unfortunately, no matter how much you love horses, in real life, it is quite difficult and expensive.
But in the My Horse app, you can make your dream come true and take possession of your horse just by downloading the app.
All the care and attention lies on your shoulders: you will need to clean the animal regularly, feed it, and take care of it in every possible way. Also, don't forget about regular competitions that add to the atmosphere.
My Horse is different from other applications with virtual pets. Here, all actions take place in 3D and you can watch your horse from different angles. As entertainment, you are invited to participate in regular competitions that are held between players all over the world.
You can also connect your friends to My Horse, visit their stables, and observe the development of their pets. Remember that each horse looks unique and you can make your pet perfect.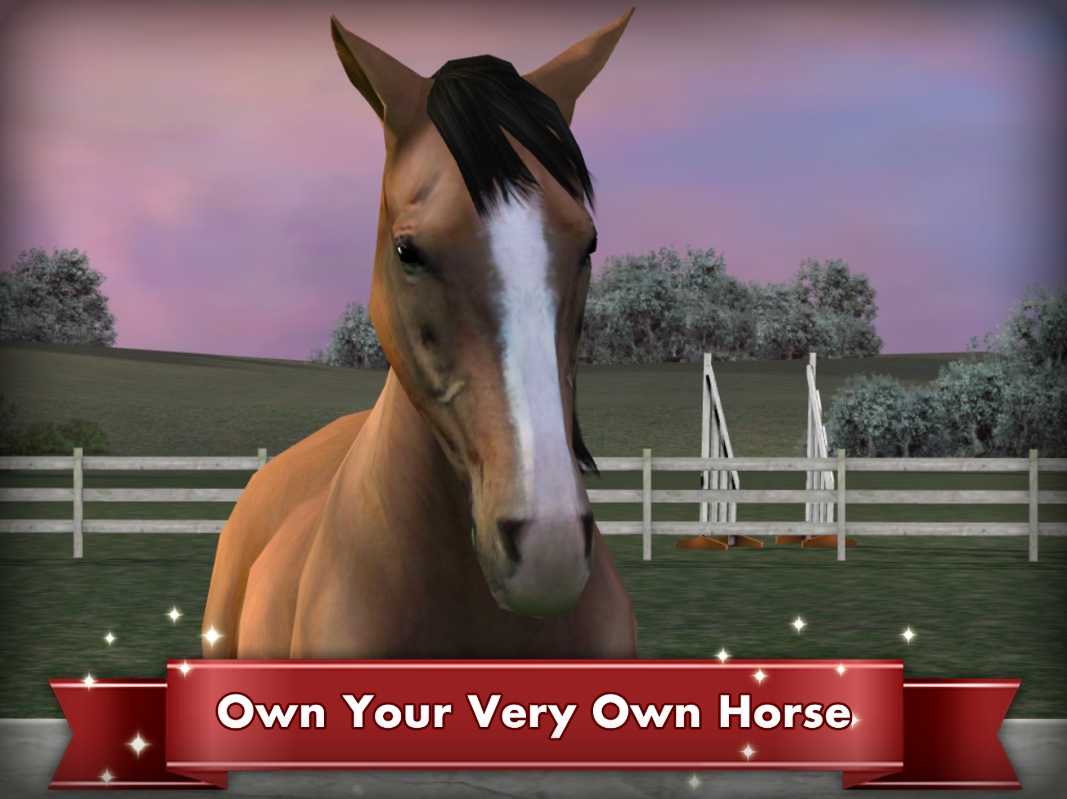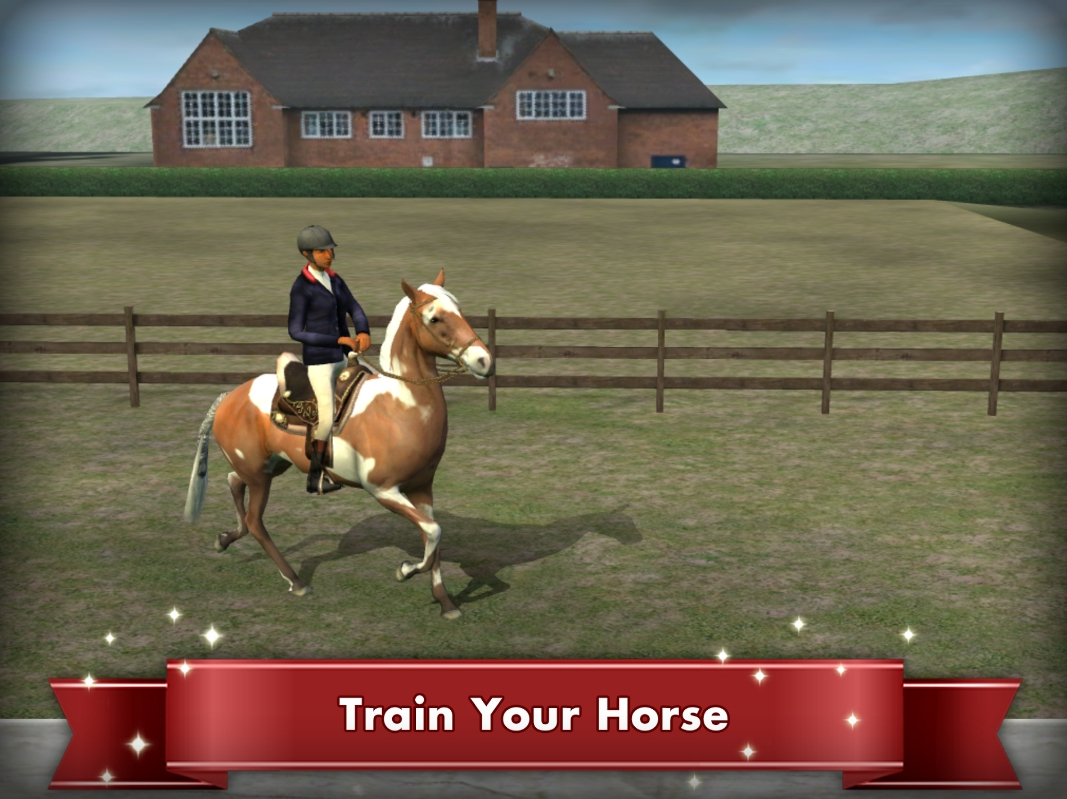 Moy 7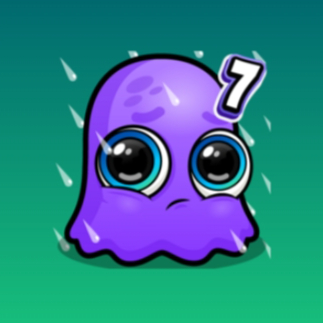 Moy is another unusual virtual pet that you can have. In total, there are 7 parts of this game, each of which has its own features, additions, and details. Some users say that Moy looks like a kind of octopus, but you just have to accept it as a pet.
It is worth noting that all the graphics and design of the game are at a high level, which will please the demanding users.
Of course, you will have to take care of Moy completely – feed him, bathe, and even take him to picnics. It is in the latest version of the game the interaction with nature and the environment is at the highest level.
You can walk with your pet while exploring new locations of the game. In Moy, there are also mini-games – a total of about 80 if you count along with fun activities.
Among them, you can find arcades, races, puzzles, and other genres. Each user will choose what he likes – and since Moy is your pet, he will also like interesting and unusual activities.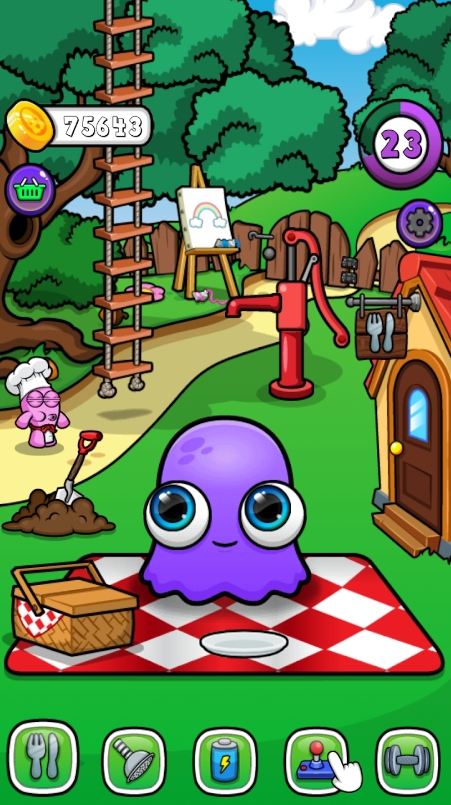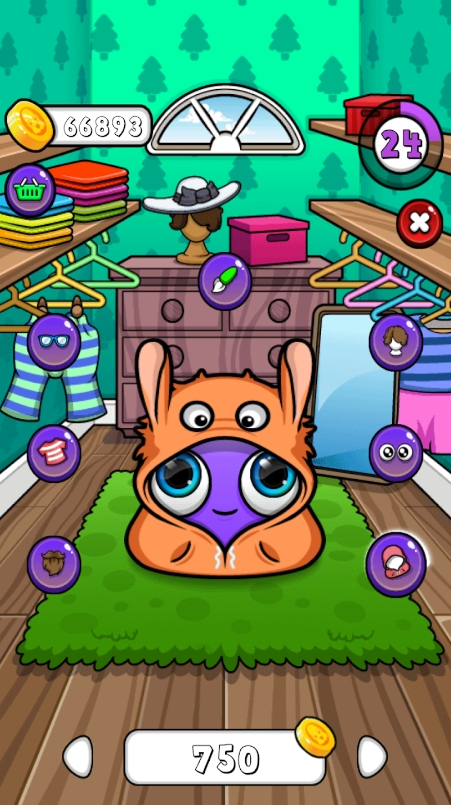 Check also: 7 Best Pet Camera Apps
Pou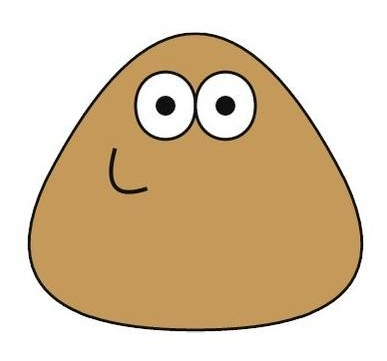 If you have been interested in virtual pets before, you have definitely heard of Pou. Some people think you're starting to care for the most common poop, but that's not how developers define a pet.
You get an abstract creature that needs you. You'll need to take care of it, bathe and play it, and personalize it completely according to your tastes. So if you previously wanted to try yourself as a host, Pou is a great option.
It's worth noting that this game is also suitable for children who need to learn to take care of someone. In the game, the child will watch as his unit grows, as well as be able to have fun in special mini-games.
In Pou, there is a separate game room, where you can find interesting entertainment. They will help you earn game currency to buy clothes, as well as interior items in the future.
The appearance of Pou is customizable, you can change its color or add accessories from the very beginning. In order not to get bored, you can also change the color of the wallpaper in every room where the pet is.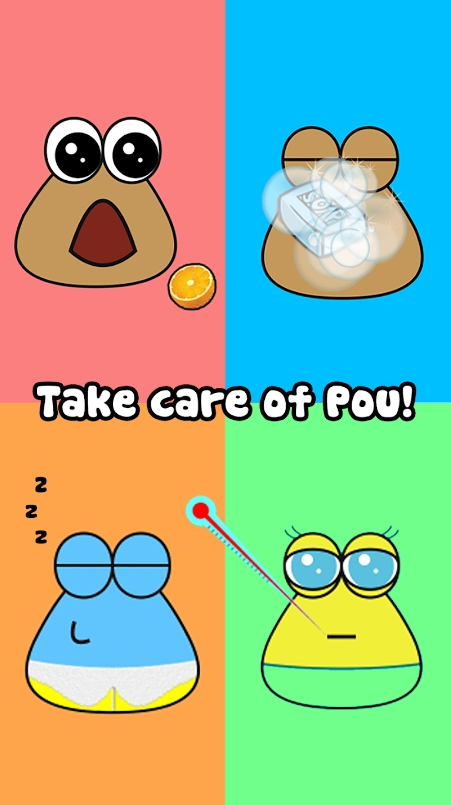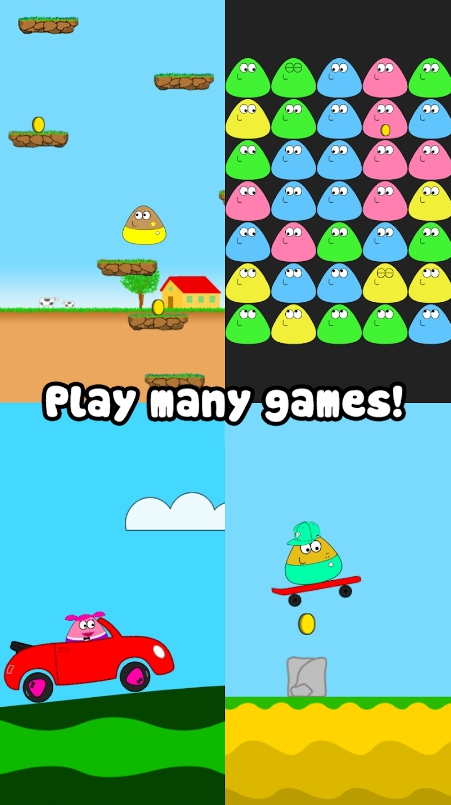 Hellopet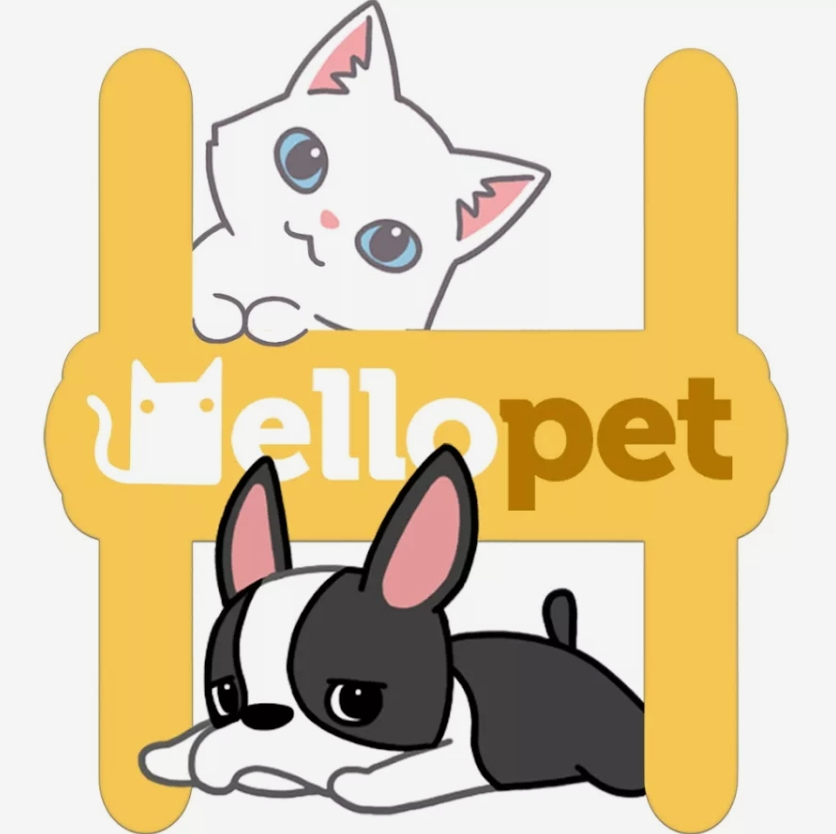 Sometimes it happens that one pet isn't enough for you. You may be dreaming of owning an animal shelter or just collecting a huge number of dogs and cats, but this is not possible.
Hellopet can help you make your dreams come true and also give you space for a huge number of pets. If you love charming and cute pets, you just need to try this app.
In Hellopet all animals will live on your smartphone screen. They have a cozy home here, which you can arrange or create yourself from scratch. In order to start new pets, you will need to constantly collect cookies (cookies are the currency in the game).
By collecting enough cookies, you will be able to find another pet or open a new room for them to live more comfortably. Of course, every pet needs to be fed and played with more than you will be busy most of the time.
You can also take a picture of the situation in the game and send it to friends, bragging about the decor or cute pets.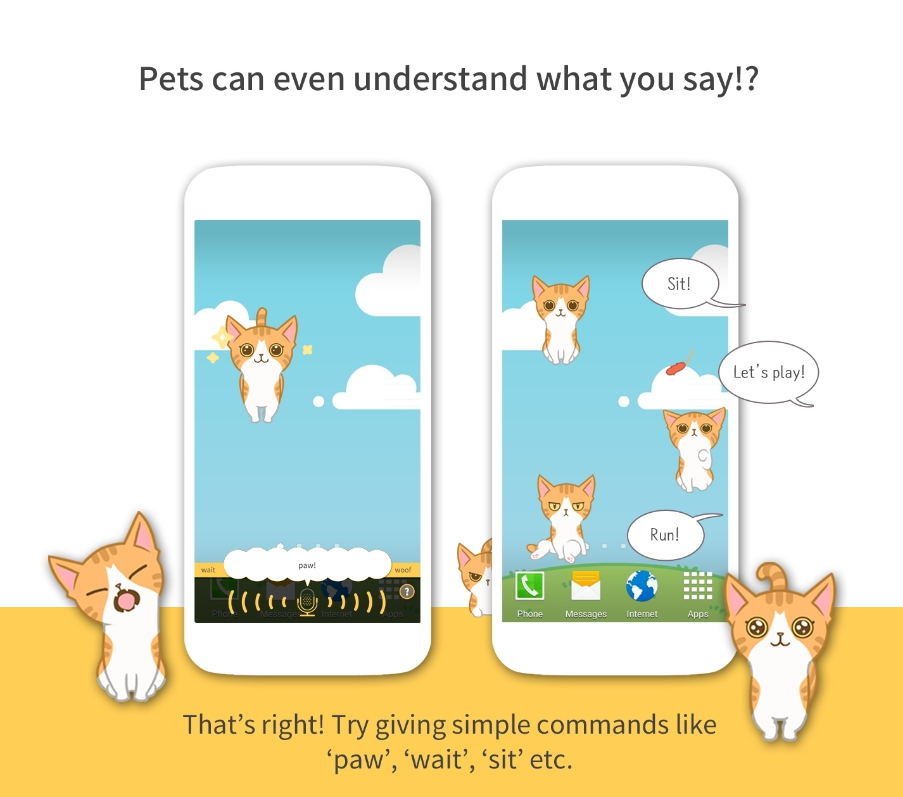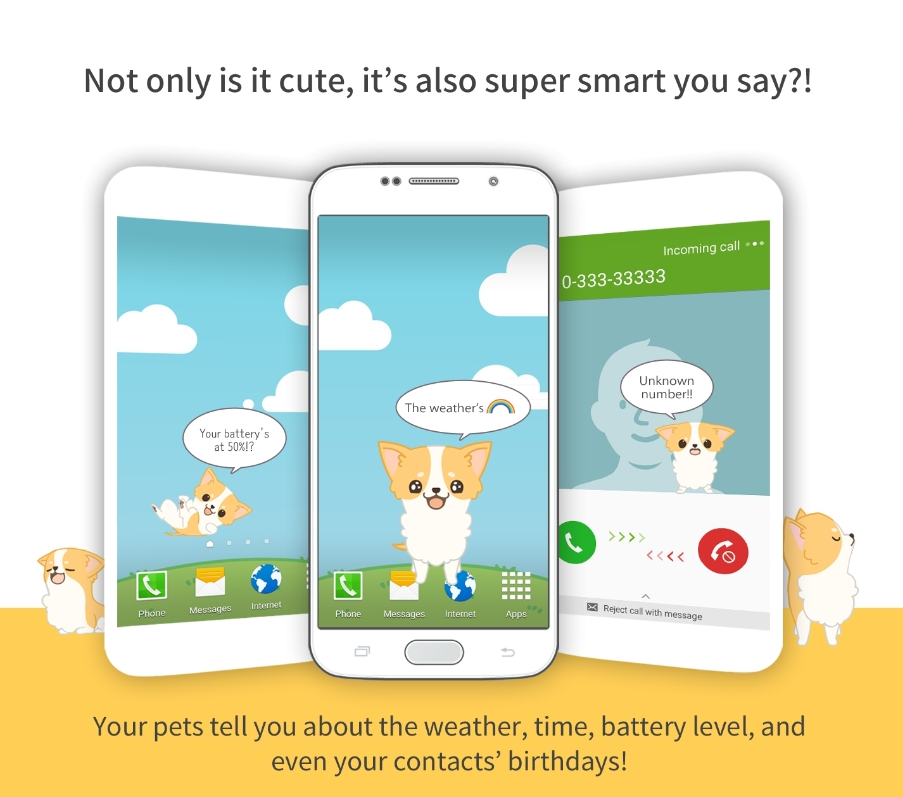 Cat Condo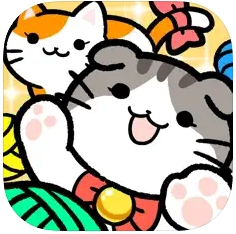 It is said that the purring of cats can calm people down and give them peace of mind. At Cat Condo, your kitten will always be with you to give you a good mood and charge for the day ahead.
In the game, you'll be able to create your own homes for cats, where they will live. In time, you'll find a homemade up of these cute animals, adding more and more friends on your smartphone. Of course, you'll start with one little kitten, but over time you'll definitely want to get someone else.
Cat Condo has several different types and breeds of cats. You'll need to unlock each of them for achievements and rewards. As you take care of your kittens, you will receive an award that will give you the opportunity to expand your condo.
You won't even notice how you'll eventually get 10 cats, or maybe even more. In Cat Condo, you can watch your pets evolve and become bigger and more mature. Fill the condo with toys so cats won't get bored while you're away.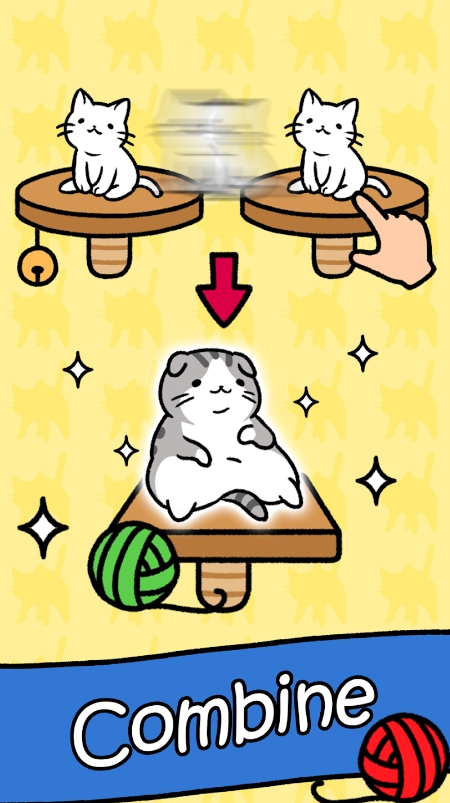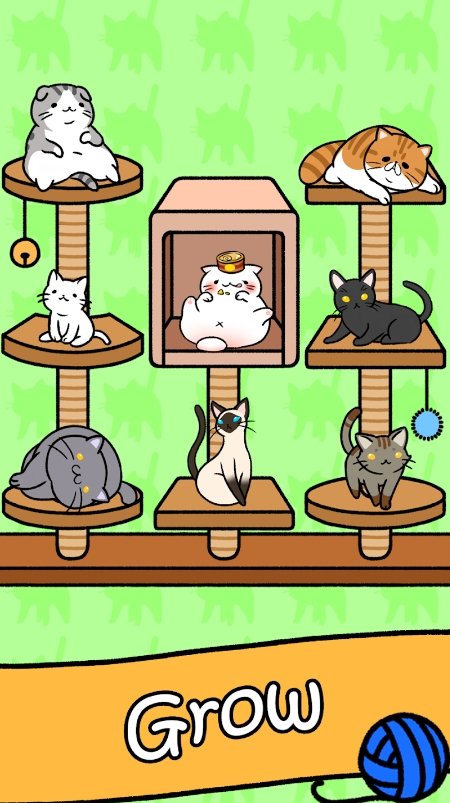 Hamster Life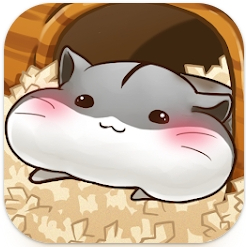 Would you ever like to have a rat, a hamster, or a guinea pig? You may think that with such tiny pets, there will be too many worries and inconveniences, which is why you hesitate to buy them.
Hamster Life will show you that it's easy and fun to raise a hamster while making a new friend. A lot of funny actions and movements are already waiting for you in the game, so don't hesitate and think about it, but rather find your own hamster.
In Hamster Life you can not just pet, play with your pet, or feed him – you can also have fun by putting the hamster in the car. You'll need to go into the game every day to see if your pet is all right.
You can also change the design of the house where the hamster is located, as well as watch its constant growth. Hamster Life is a real rodent simulator, where he will drink or eat on his own – you only need to fill the bowls in time. You can also try to start a lot of hamsters at once.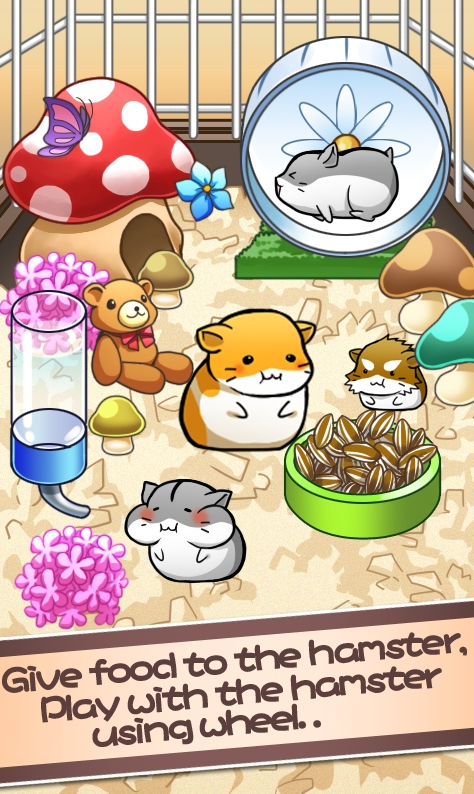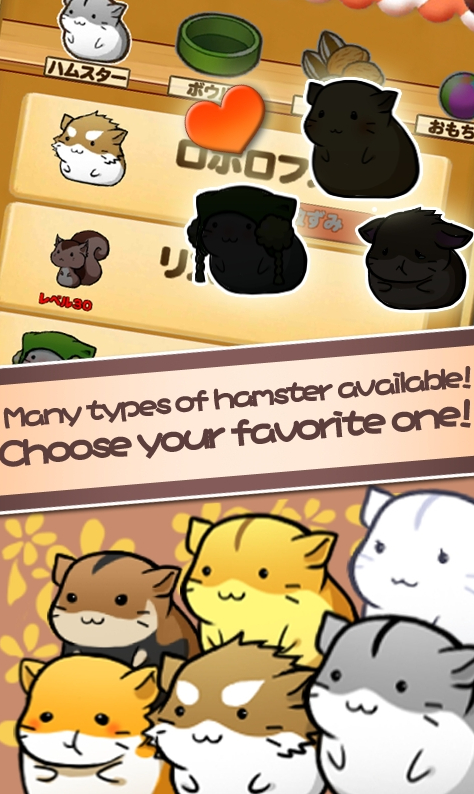 Don't Feed the Greedy Cat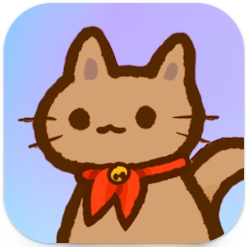 Don't Feed the Greedy Cat- This is a fun game for your mobile device that does not require an internet connection. Here you will become the owner of a large number of cats that will need to be fed daily.
The game has various tasks for training memory and reaction, as well as fun animation, and most importantly – the cutest cats.
The essence of the game in normal mode is that you will need to feed all the cats, except for one – a greedy cat who has already managed to eat before.
You will need to find him and in no case feed him, otherwise, you will lose, and this cat will not eat anything anyway, because he is full.
This game also has a second mode: the number of cats will change every thirty seconds, which means that each time you will need to remember the right cat, which is already full and does not need food.
The difficulty lies in the fact that the number of new cats suggests cute new pets that differ in size and color, which will need to be quickly remembered.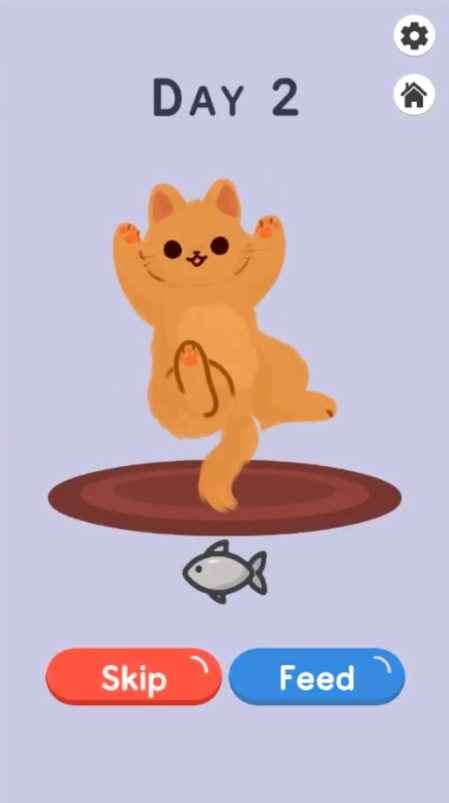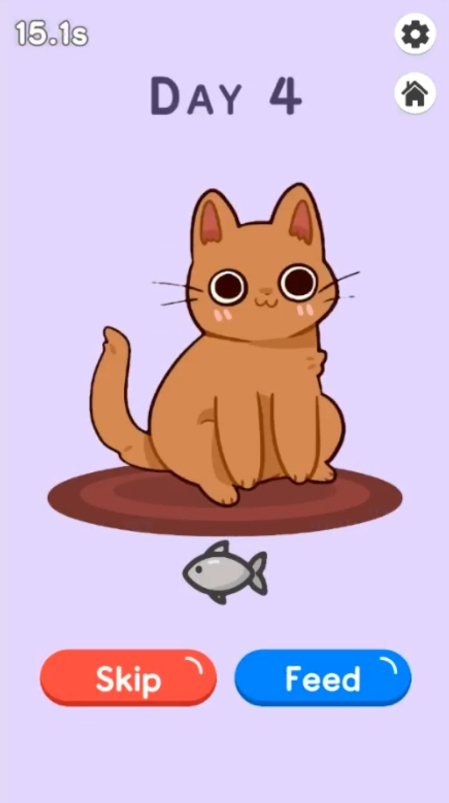 You may also check: 11 Best Apps For Veterinarians
Idle Pet Shelter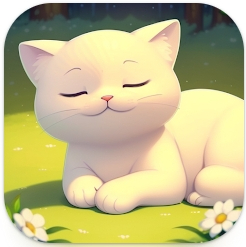 Lastly, we have a management game that lets you adopt and raise virtual pets. You'll get to run a virtual shelter for cute 3D cats of all kinds.
3D design is one of the things that make this one stand out. The cats are simply adorable, so you'll fall in love with them at first glance. Your goal here is to turn the shelter into a full-on paradise for kitties. You start with just a few furry friends, but there are tons of breeds to save and adopt here.
You'll need to take care of each and every one of them, make sure they are not hungry, and have all the toys needed. And don't forget about treats and grooming supplies, it's important to keep them healthy and clean.
Of course, you'll get to play with cats, too (otherwise it wouldn't be fun at all). You'll even get to hire staff to ensure wall the cats get the care they deserve. It's a perfect cozy game to relax with, but don't expect it to have an entertaining plot (there's nearly any plot, really). It's just an enhanced version of Tamagotchi.