What can lighten the mood more than a good-old call prank? A well-played prank, maybe?
Mobile apps have opened up lots of new opportunities, especially for prankers. For instance, there are some great voice changer apps that work during the call (Android & iOS).
These apps will change your mindsets about call pranks once and for all — now you can joke over your mates without being recognized. The apps offer a wide range of voice effects and sounds for all possible occasions so there's something for everyone.
Seeking some new pranking scenarios? This article has you covered: 7 Fun Fake Celebrity Call Apps for Android & iOS
Here's the list of the 5 best apps in that category you may try. Take a look!
MagicCall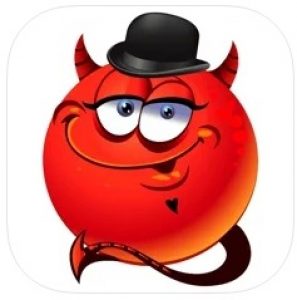 MagicCall is one of the most well-known tools when it comes to voice altering.
The main goal of this app is to let you have fun joking with your mates during phone calls. What this app does is lets you try various voice options during calls. Wanna know how your speech would be like if you were a cartoon hero or of another gender? This app has you covered.
Plus, this app covers more than just some standard male/female voice options. For instance, you get to try an old man or woman's voice, a kids' voice, a cool tough guy one, and more. You can even make yourself speak like a robot if needed. Additionally, you can add multiple bg sounds so no one would recognize where you're at right now.
The app coats such tones as the traffic one, a racetrack one, some party sounds, the rain, and much more. You can even put in some individual sounds like laughs, screams, claps, and so on. Needless to say, you can try all this stuff in real life and confuse the people on the other side of the phone. There are some paid voice options in the app but the range of free ones is wide enough for casual fun.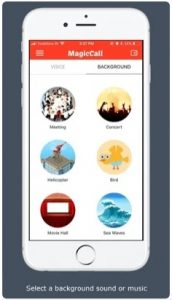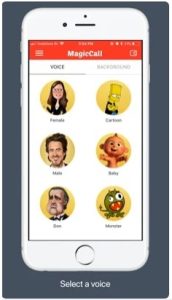 You may also like: 7 Best Apps to Fake Instagram Direct Message for Android & iOS
PRANK DIAL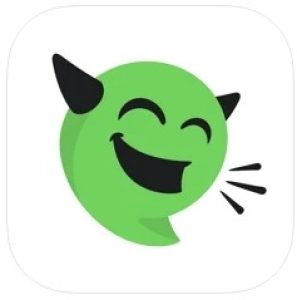 Next, we have a fun app for call pranks.
The app coats various alternatives for call pranks including the voice-altering one. There are over 150 for now and the new ones appear regularly. It needs to be said, the app runs on paid sub packs but the free ones are quite generous as well. Thus, you get three phone calls a day for free and there are no limits for the prank types at all.
As for peaking of the voice changing, this app lets you choose from a wide compilation of voice reverb. Herewith, you get to check how you would sound like as a kid, a cartoon hero, an annoyed old man, and so on. The coolest thing is the app lets you record your pranks and share the records with mates.
In case you're running out of call prank ideas, the app covers plenty of scenarios you can use as an inspo. Plus, the app has several pre-recorded sentences you may add to your calls and all of them are hilarious. All this stuff works in real-time and all you need to do is to make a call via the app.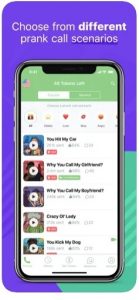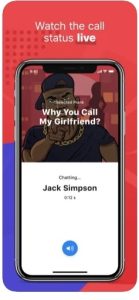 Check also: 7 Best Santa Video Call Simulation Apps for Android & iOS
Voice Changer Prank Calls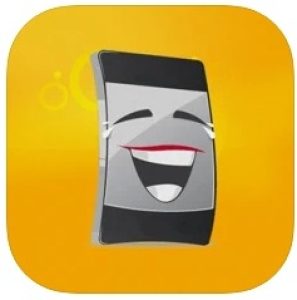 This app lets you try different speech reverb and use them for call jokes.
Frankly speaking, this app covers voice effects for any occasion you may think of. Wanna stick to classic? There's a good-old genderswap voice reverb. Going for something comic? Helium and kids' voice effects are at your disposal. Wanna scare or confuse your mate? Just use the Darth Vader voice.
In case you're an amateur in such pranks and getting a bit worried about the results you can preview all the effects before the call. Plus, you can regulate the intensity of the effect and adjust it to your need. Here's how to use the app — first of all, pick the effect you wanna try. Then, allow access to the contact and pick the prank victim. Once it's done, you just need to tap on the "use this voice" pin and that's it.
You can also shift voices during the call to confuse the person you're pranking even more. The same goes for voice adjustments — you get to alter the tone of the voice and make it sound higher or lower. All the reverbs in this app are free with no paid subscriptions which is nice.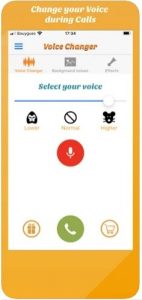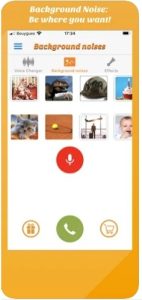 Just4Laugh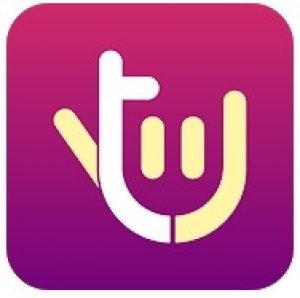 This voice changer will bring call pranks to a whole new level for you.
On the one hand, this app doesn't cover as many reverb as the other one. But on the other hand, it is highly adjustable and gives you all the instruments for hilarious pranks. As for the reverb, there are only 3 options for you — male, female, and a don. If you wonder what a don is, it stands for a low man's voice (practically a mafia boss).
Therewith, the app lets you try all the voices before the call so you could be 100% sure the prank will go according to plan. You can also alter voices while calling to make it even more fun. Plus, you can put in various bg noises for some extra context. For instance, the app covers such tones as rain, performance, traffic, and all that.
Making a call is quite simple — just pick the number and the voice within the app. The moment your call will be connected the app will change your voice and it will last till the end. There seem to be no glitches or crashes so your prank won't get ruined no matter what.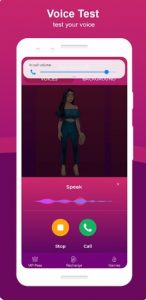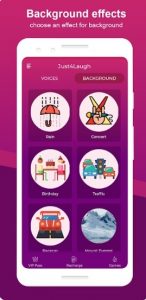 You may also check: 11 Free Prank Calling Apps for Android & iOS 2020
Funcalls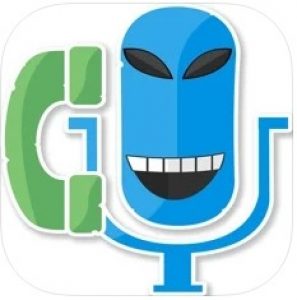 And lastly, Funcalls is a voice changer that will help you joke over your mates.
In the first place, the app works with all the phone calls, including the international ones so there are no limits for jokes. Plus, you don't even need to allow the app access to your contacts — just enter the number and pick its country. Then, select the vocal reverb, and it's done — once your buddy picks up the phone your voice will be altered.
The app offers such styles as genderswap ones, comic ones, helium ones, spooky ones, and more. You'll also get to switch the voices during the call to confuse your mates even more. Likewise, the app has multiple sounds you can play in real life. For example, you can add meows, barking, bangs, and even farts.
You can also try all the voices and noises before the call in preview mode. But the app doesn't stop there — you get to record your calls and listen to them after. Plus, you can save the audios in several formats and send them to your mates to laugh together. The app runs steadily but you need a stable web connection for that.